Happy Wednesday! Today I'm linking up for our weekly food celebration with Jenn.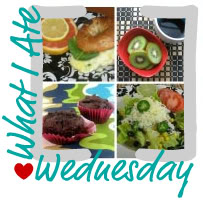 After my trip and race, I'm back to what I suppose is my normal routine for the next week and a half, so here's what I ate!
For breakfast, I had leftover cheesy mushroom quinoa (with excessive kale) and some cherries.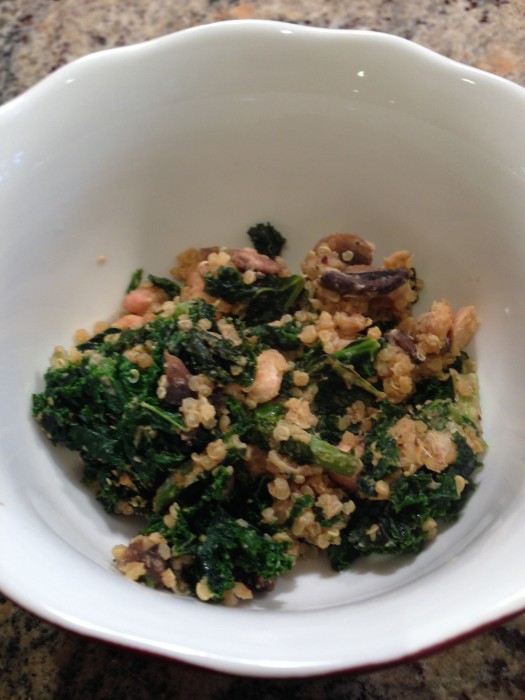 In terms of my workout, as promised, I have a lot of cross training in front of me while my plantar fasciitis stops flaring so I went to the gym and did a spin workout on my own. It was a good workout, but not my best playlist ever. After my workout, I met my mom and sister on campus for lunch at my local cafe.
I started with a cappuccino (decaf).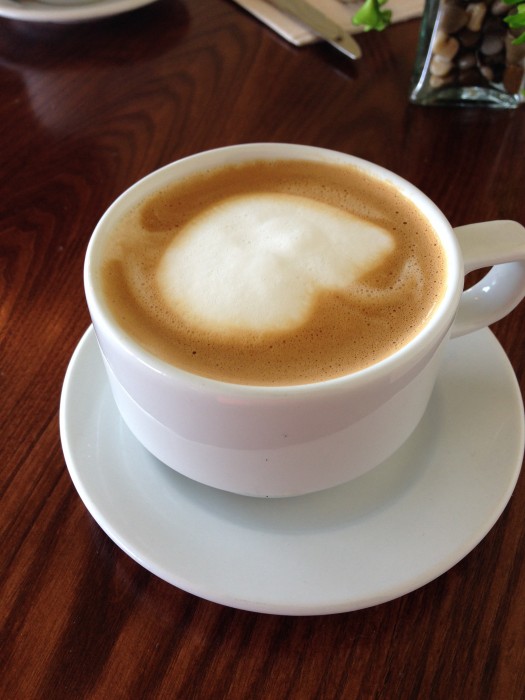 And then my mom and I shared a couple of dishes.The first was called Beverly Hills Chopped Salad, and was mixed greens, olives, avocado, gouda, chicken, and asparagus tossed in a balsamic vinaigrette.
The second was an arepa filled with gouda cheese.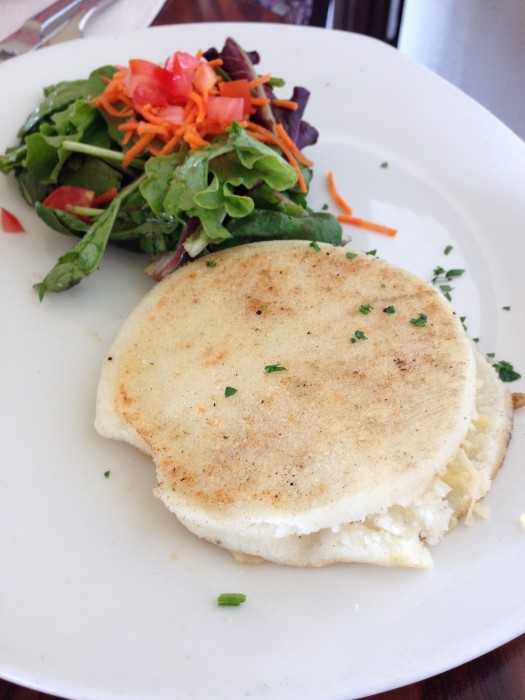 Before dinner, I went to my favorite yoga class and stretched out my tight muscles from the race. I think going to yoga more should help my plantar fasciitis-the stretching felt good and the one legged poses really made it apparent how weak the little muscles in my ankles and achilles are.
For dinner, we made a barbecue chicken salad. My dad grilled chicken with some of the new BBQ sauce we got in Napa, and we served it over a salad with corn, red pepper, tomato, onion, and avocado in a simple lime juice and olive oil dressing.
Plus some tortilla chips on the side!
For something sweet, I had the last of a container of caramel ice cream with caramel sauce from Napa. I didn't get a picture, but I want to take this moment to share with you the best ice cream ever (although this wasn't the kind I had last night because it was long gone).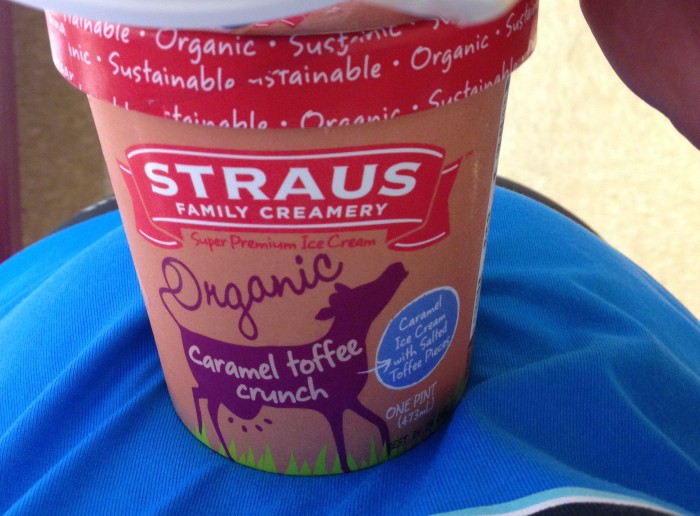 This stuff is AMAZING but I'm pretty sure you can only get it in CA since Straus is a local dairy. Their dairy is the most amazing, creamiest, smoothest ever-the yogurt is amazing-and my favorite ice cream place uses their dairy. So it's no surprise that this ice cream is ridiculous. SALTED toffee pieces. This is by far my favorite store bought ice cream.
And that's what I ate!
What's your favorite store bought ice cream?