Ugh, I am so ready for Thanksgiving. We get a whole week off, which is basically the best thing ever. I'm still teaching my Monday spin class that week, and you better believe it's going to be Thanksgiving themed! I spent my entire run this morning brainstorming and I think I have a solid idea! I'll be sure to share it next week!
Speaking of sharing…I haven't blogged much lately. I'll almost certainly blog more over the holidays, but I honestly feel like not that much has happened, or at least not much Internet worthy. Just typical college stuff.
My high school friend visited, which was super fun! We both wanted to go shopping, so that was enough of a reason! Over the course of 2 days, I basically bought every long sleeved shirt in existence. I <3 long sleeves. The goal of shopping was actually to find lion colored clothes-more on that soon.
We also went to my friend's Wind Ensemble Concert: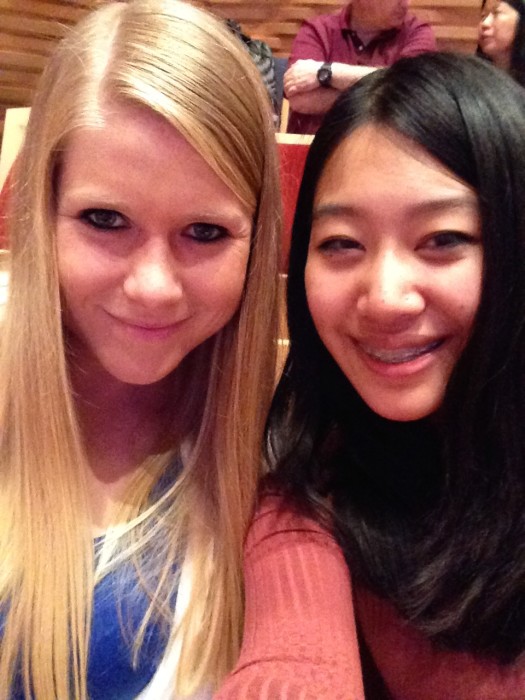 My friend is also crazy enough to want to track down a spotlight with me. There had been a HUGE spotlight in the air all week, and it was driving me crazy not knowing where it was coming from! We took to the streets and tracked it down. Success.
The course? HP. Typical. Gotta love Silicon Valley. We then proceeded to videochat our other high school friend for 3 hours…much needed!
I was met that weekend with quite the delivery-my roommate went home and brought persimmons! The obsession continues.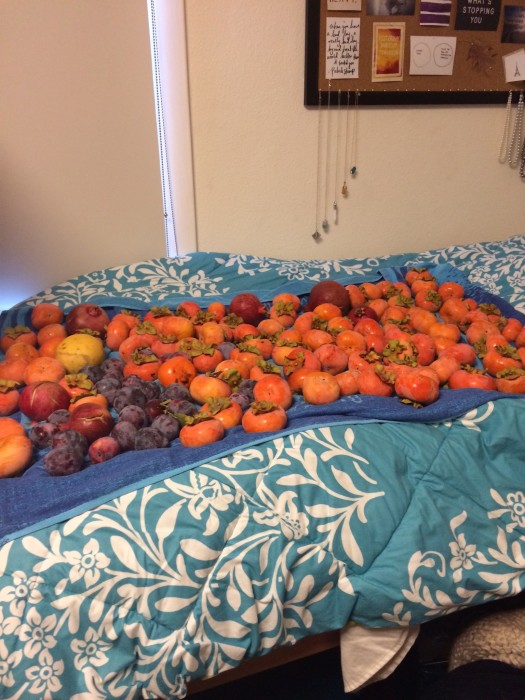 The following night consisted of dinner with my parents, an awesome prank, and a friend's birthday party.
I brought a giant cake.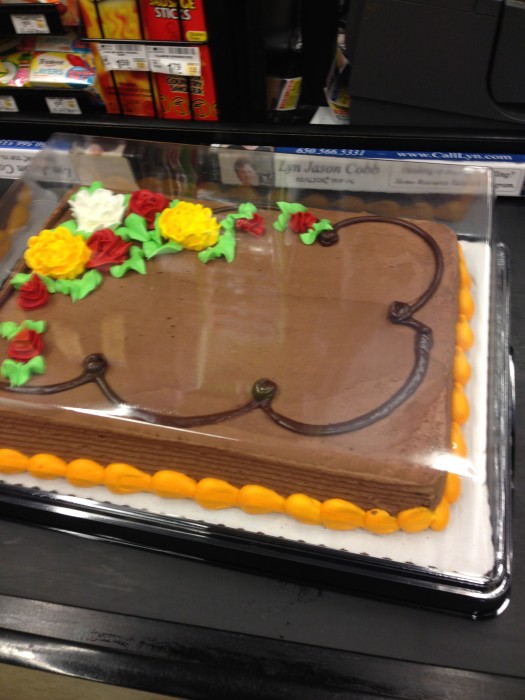 I feel pretty confident that none of the prankees will ever find my blog, so I'll go ahead and fess up to it here. We got a walkie talkie (they're pretty cheap off of Amazon these days) and hid it in our friends' room. The next morning, after 2 hours of sleep I sat outside in 40 something degree weather blasting various things through it-notably the music from both Jaws and Psycho. Nailed. It. More pranks to come.
Other college things. The reason for lion colored clothing?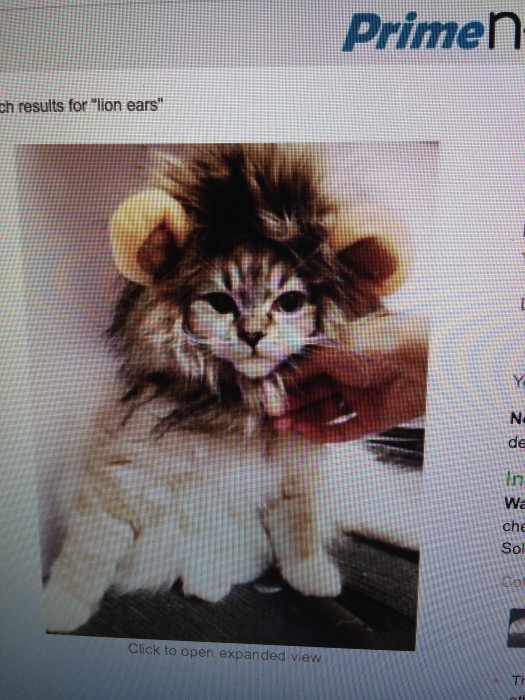 We had a big themed dinner/party at my dorm. The theme was "Who Run the World? Girls!" So vaguely Beyonce, vaguely vague. Since I sure as heck cannot pull off Beyonce, I was planning on dressing up as the lion from the music video. It actually didn't end up working out due to a failed effort at coordinating another costume, so I ended up vaguely Beyonce, meaning I wore the one sparkly thing I own, paired with a pencil skirt and heels. Well, briefly heels. I think it's actually been a year since I've worn heels so they definitely did not last the whole night. I think there's a full outfit picture of me floating around on someone's phone, but here's a selfie.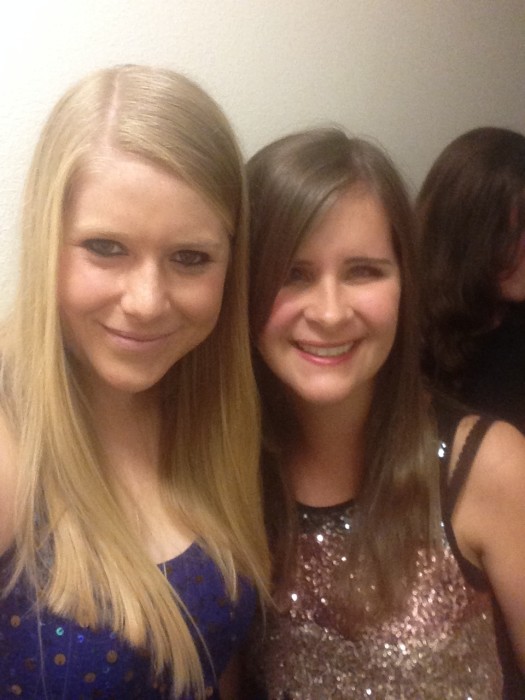 Also noteworthy-hiking the Dish trail with my mom. It was the perfect day for it!
And a visit from the (kind of) pups.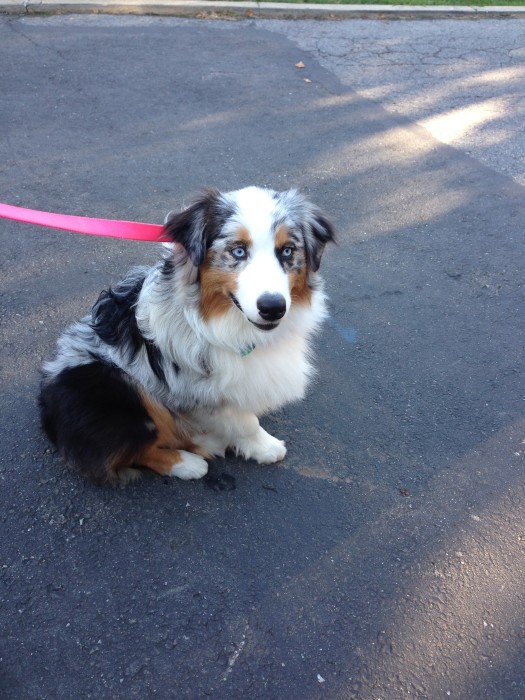 I also went to a football game, which was a crazy and frustrating one ending in a close loss. Unfortunately, I only stayed for half the game because I had a retreat for my sorority.
So that's college. I realize that is not remotely food/fitness related, so stay tuned for lots of talk of that. Spoiler: I did my final trial for my class project of improving on a fitness endeavor!
Who's excited for Thanksgiving?