I meant to stop back in here Friday…and then Sunday…and now it's Monday and here we are, so I'll take it! We're going to go through life lately in pictures, because why not?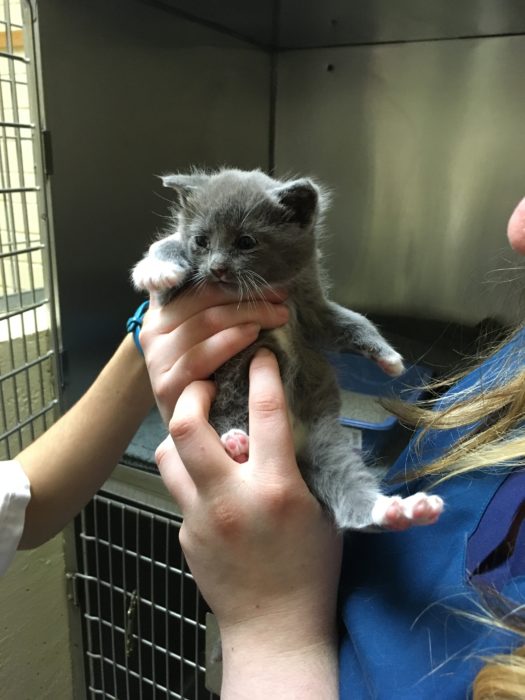 Work at the vet has been good. THIS GUY. <3 (Note: this is not a patient, it is a kitten one of my coworkers found!)
I feel like I'm thankfully getting back into the rhthym of things faster than expected. I do enjoy my job, but still adjusting to the 2 and 3 pm lunches…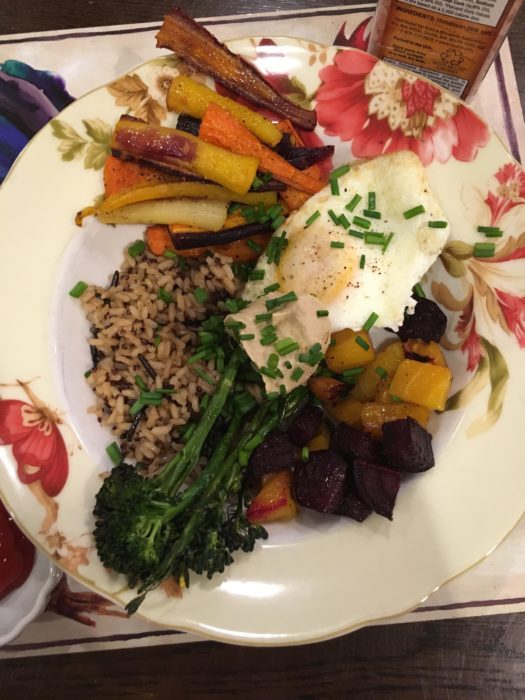 Things have been a little crazy at home lately, and I totally forgot about the CSA box I picked out until it showed up. Thankfully, it provided the perfect easy dinner, without the need for a trip to the store! I apparently went a little wild with carrots though….the entire box was loaded with regular carrots, purple carrots, and rainbow carrots. No complaints here though! Also included were beets and broccolini, so those were roasted up and served with brown rice, an egg, hummus, and chives.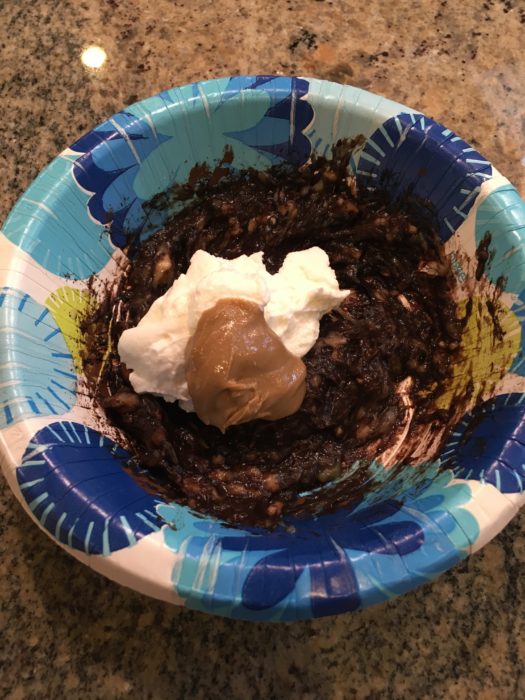 I'm still working my way through some throwback breakfasts. This one is from my summer in DC. The banana wasn't as ripe as I would have liked, but this is banana mashed and heated in the microwave, with cocoa powder. Plain greek yogurt, sunbutter. YUM.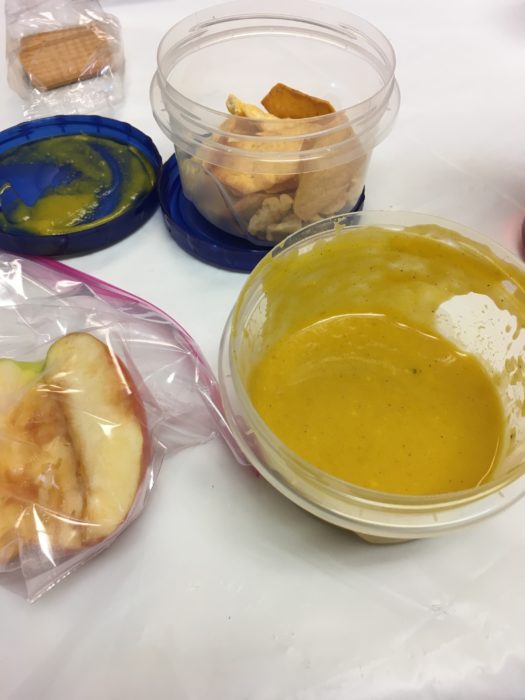 This is a typical work lunch. Leftover ginger soup with crackers and half an apple. The apples we got at the fruit stand last week are delicious, and massive.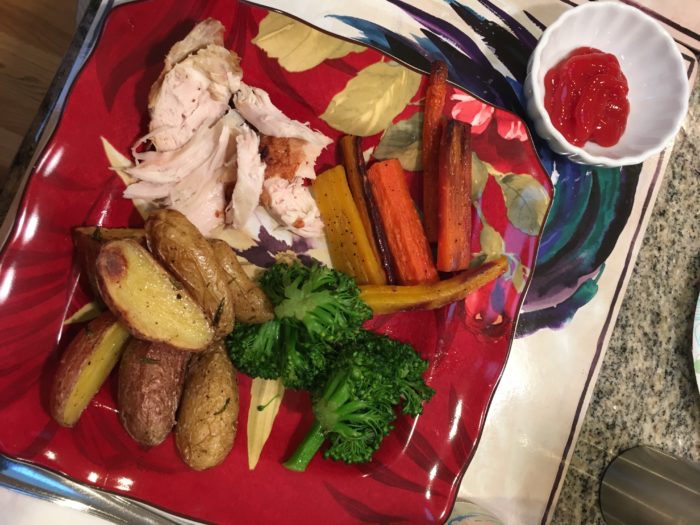 Roasted carrots showed up the following night as well (since there were so many!) Also on the plate was roasted potatoes with rosemary, broccoli, and rotisserie chicken (plus ketchup, of course!).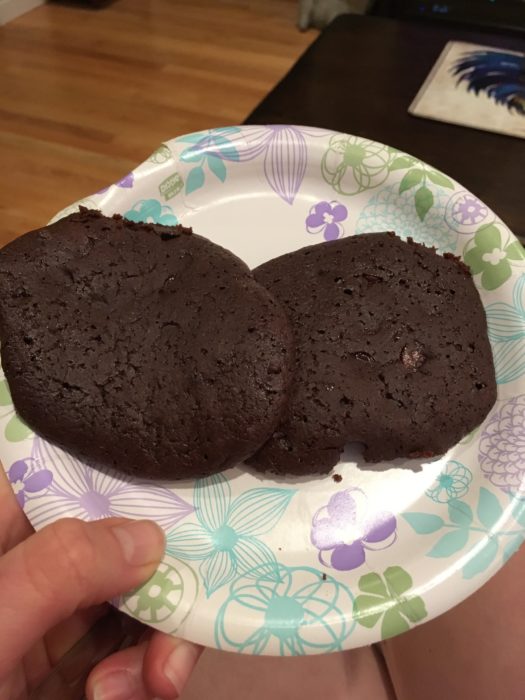 Still going strong with flapjacked cookies. I cooked these a little bit longer than ideal though!
I didn't have work Friday, so Thursday was sort of my Friday? One thing about being at the vet is that it can be sort of loud (twin barkers on this particular day), and while I handle it fine at work, sometimes when I get home things feel a little overstimulating. My parents talked me into splitting a beer on this night.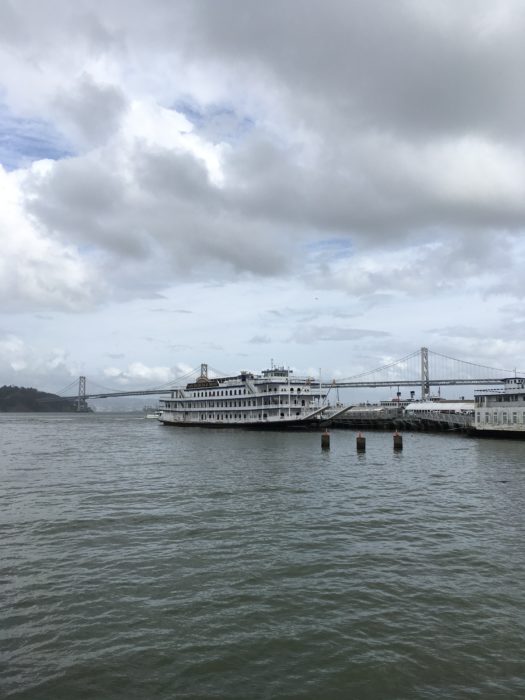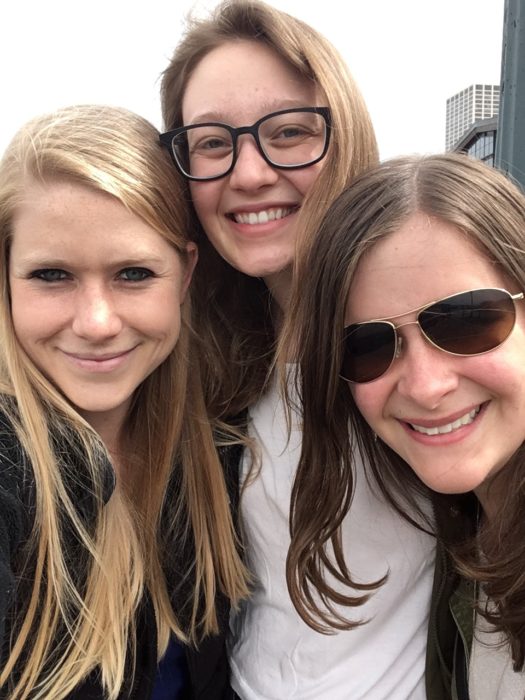 My college friends and I took advantage of my free day Friday to make a trip to San Francisco. After much indecision, we decided on taking a trip to the Ferry Building. The food there is always amazing. This time, we tried a Mexican place.
Indecision was a theme, and my friend helped me decide to go with tortilla soup (over tacos). It was a delicious decision! We also had guacamole.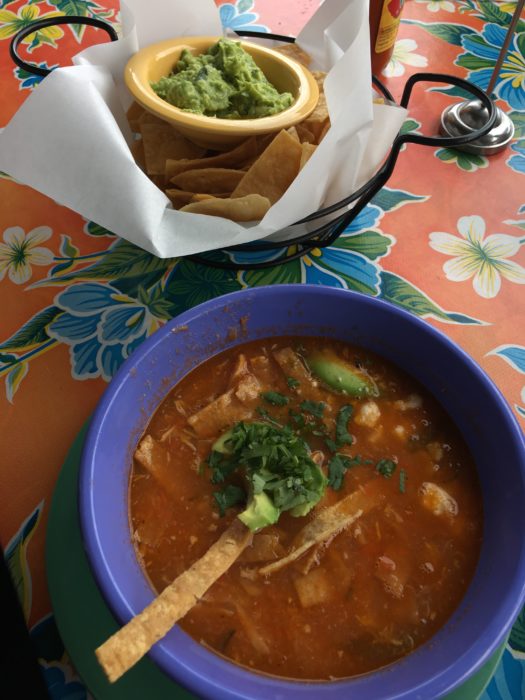 I really liked the cojita cheese in this as well!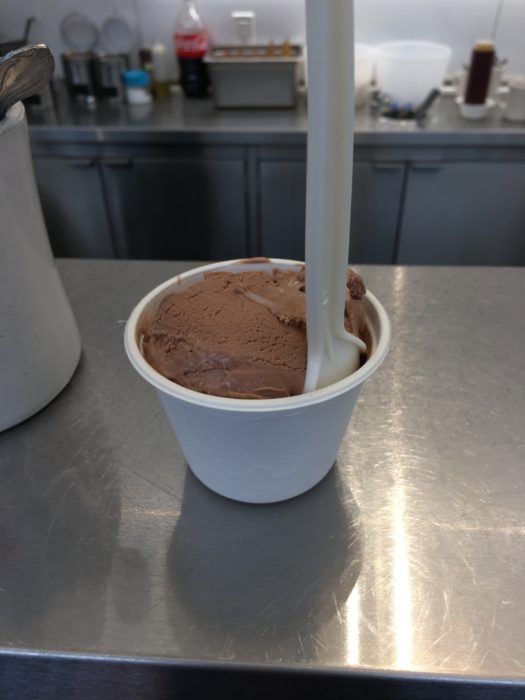 We explored the various vendors a bit before stopping for gourmet ice cream. I went with malted milk chocolate and it was every bit as amazing as expected.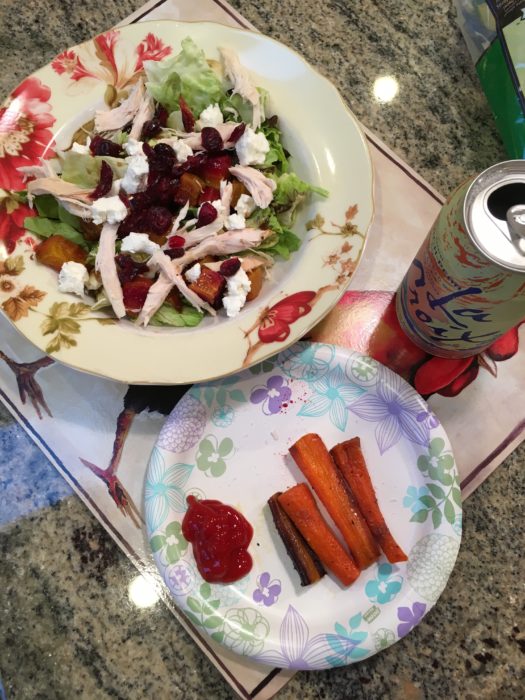 For dinner, I threw together a quick salad of leftover roasted beets, rotisserie chicken, dried cranberries, goat cheese, balsamic vinaigrette, plus roasted carrots.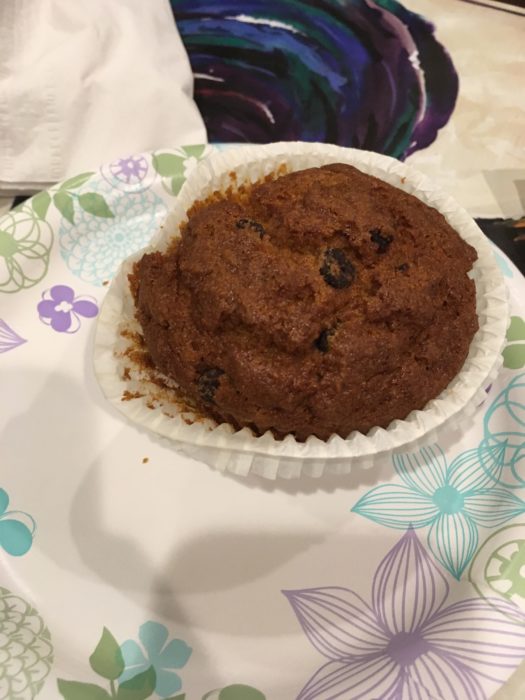 I picked up a pumpkin chocolate chip muffin from the gluten free bakery at the Ferry Building, Mariposa.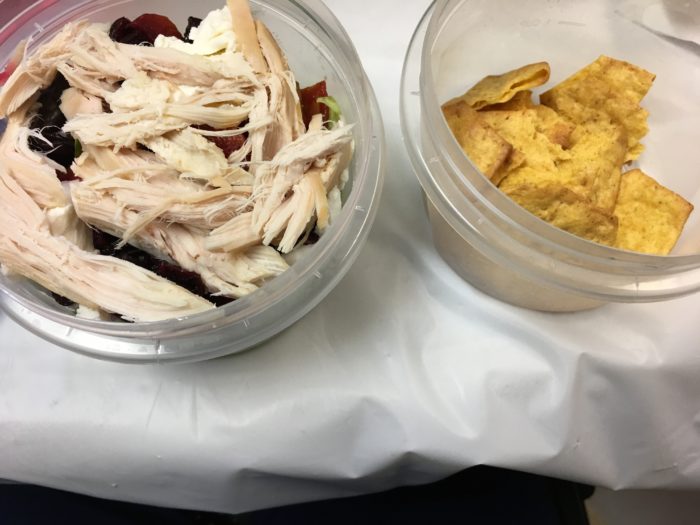 Another typical work lunch: the same salad as the previous night with a side of crackers.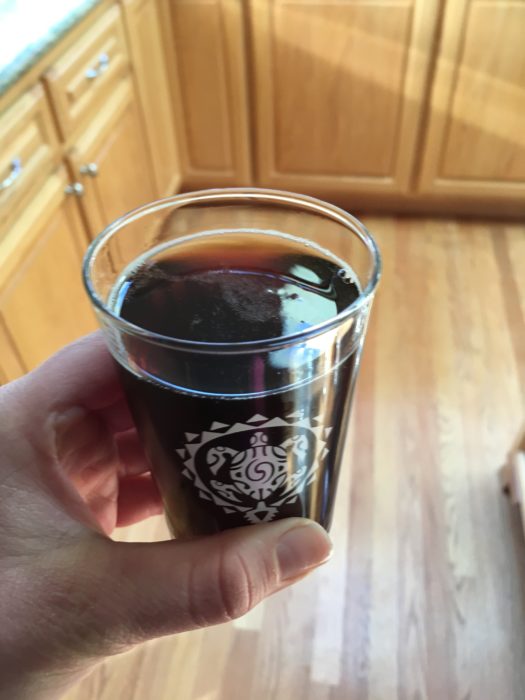 Work on Saturday was a little tough, but good. Despite the unconventionality (for me) of working Saturdays, I actually really like the feel of the days. Everything feels a little bit quieter, and I feel like I can be more helpful. I am also getting the chance to work on some vet tech skills, which has been fun and exciting. Anyways, after work my mom and I split a dark beer for happy hour while we discussed our days and prepped dinner.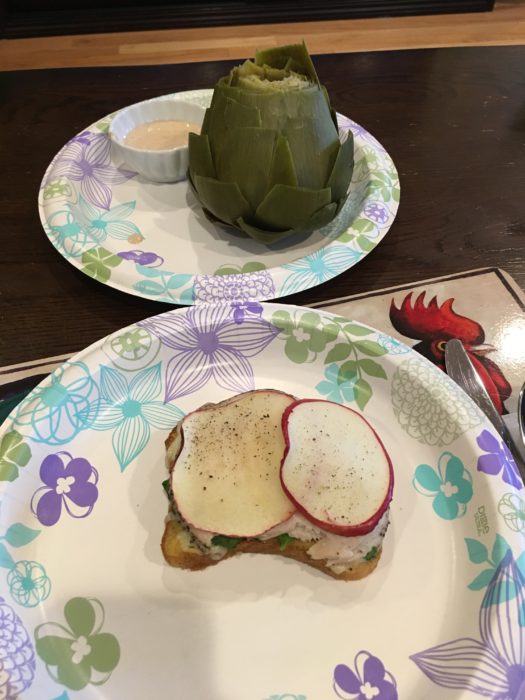 Dinner came together in a hurry, with an opened faced turkey and havarti sandwich with apple. On the side, we finished up our produce stand artichokes. Our usual dipping sauce is a mix of mayonnaise an flight balsamic vinaigrette.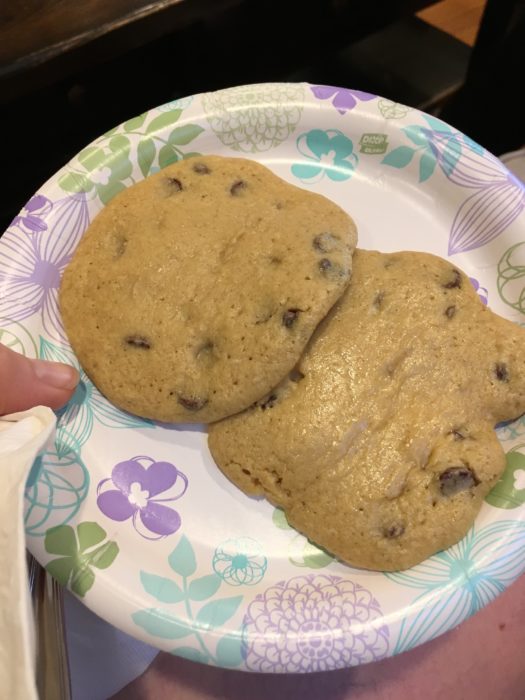 More flapjacked cookies happening in these parts.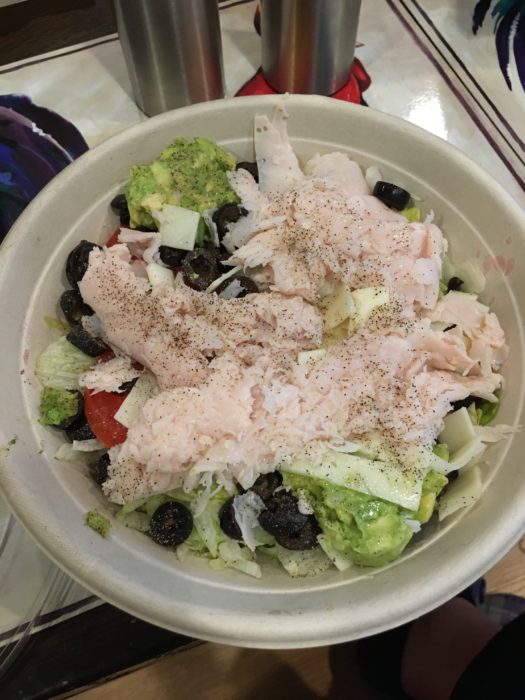 Sunday I spent all day at a Pre-Vet Expo my undergraduate institution hosted. It was a really great conference, with talks by veterinarians in difference fields, lunchtime discussions with vets, and various Q&As. A few things struck me about this day. First, it's so crazy to me how I attended this same conference 2 years ago, new to anything veterinary medicine, and here am I now, headed to vet school. What?? Second, I'm really excited about the field I'm going into. I don't know exactly what direction I want to go in, but there are so many opportunities and I can't wait to dive in. Lastly, veterinarians are a really great group of people. Everyone is so friendly and eager to help young, aspiring veterinarians. If any pre-vets happen to be reading, I highly, highly suggest reaching out to any vets you may know for questions or shadowing. My start came from asking my local vet about shadowing, which turned into hundreds of hours of vet experience and a job.
Anyways, after the conference I stopped in to the on-campus gym to run 2 miles on the treadmill. My achilles held up. I pushed it, but I think the right amount. I'm doing a race in less than 2 weeks (a 5k), and while I have no grand aspirations, I just want it to go well! When I got home, I was HUNGRY. After much debate, we decided to pick up sandwiches for dinner. I suggested Which Wich, because you can get any sandwich in a lettuce wrap or in a salad bowl. I decided to try the exact salad I get at Subway, but I added avocado. It was good!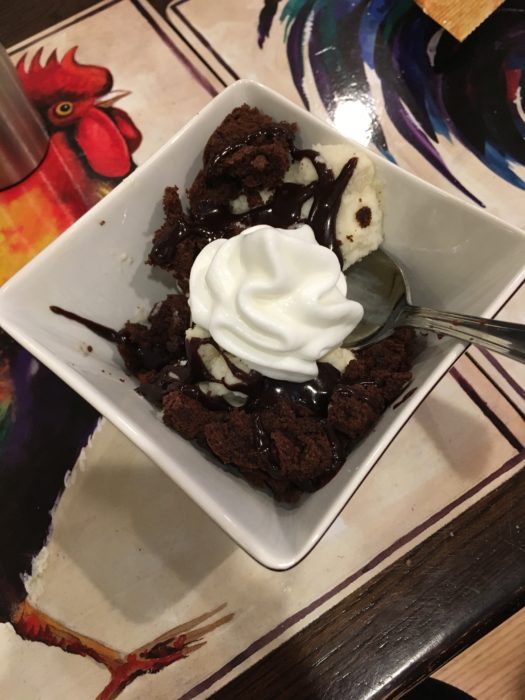 I took a break from cookies to make this delicious bowl. Vanilla halo top, flax 4 life brownies, fudge, and whipped cream. YUM.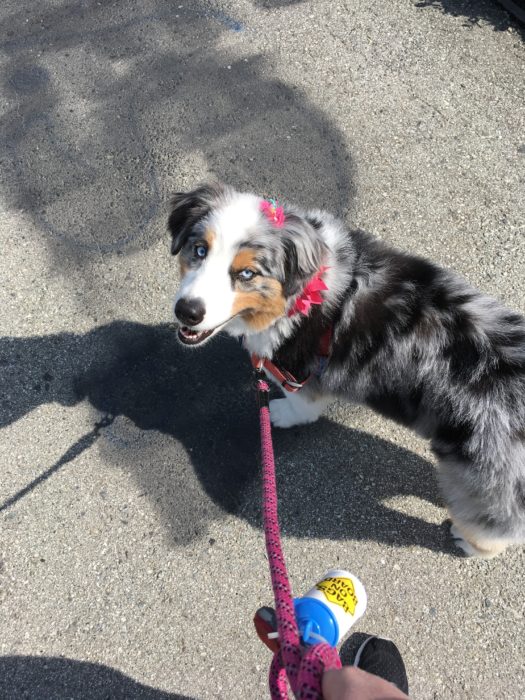 Chloe got another walk Monday morning.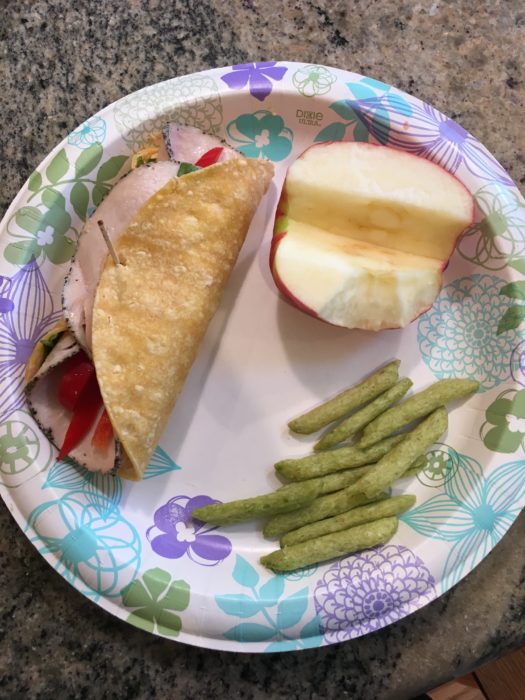 And FINALLY, one more lunch: wrap with sundried tomato laughing cow, spinach, pepper, and half an apple and snap pea crisps.
WHEW.
I know that was a little all over the place! I'm actually going to record a day in the life tomorrow, so check back for that in a couple of days!