Whew guys. Sorry for lack of posting-this weekend just wiped me out! In addition to spending hours outside in the hot sun exploring DC, I still slept an insane amount, thanks to drowsy-inducing alley medicine. I got eaten alive by mosquitos the other day-and I do not react well to East Coast mosquitos. None of the normal tricks were working, so it was necessary. And then Sunday I accidentally had a bite of something with a nut in it, so I'm hoping that with allergy medicine I can prevent the reaction from coming on, although I probably won't know if it worked for a few days!
Friday evening started with bench pressing at Crossfit and sweet potato nachos.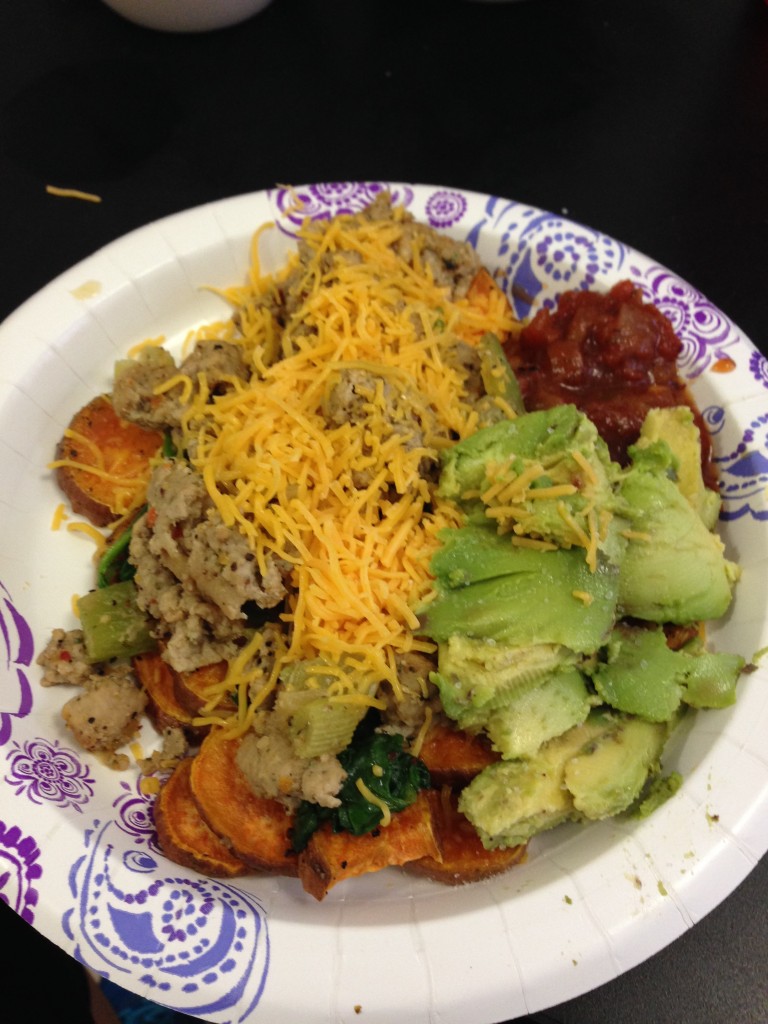 After staying up later than I should have, Saturday morning my friends and I met up again to visit Mount Vernon. I am seriously falling in love with the Virginia countryside. It was beautiful. And all the history was so cool! I forgot how much I love American history!
Afterwards we got froyo and it was fantastic.
On the running front, I want to give a little plantar fasciitis update. For some reason, I woke up for my 5 miler on Friday morning and I couldn't walk it was so bad. I immediately took Advil, and hobbled along for a mile or so until it warmed up, and then had a good run. The other day though, I bought some sleeves for my feet that give me extra arch support and they are lifesaving. I've been on my feet all weekend, and my feet are fine. It's amazing.
On Sunday, I had my long run in the morning. I had a great route. 3 memorials, 1 river, Mt Vernon trail, an airport….and most importantly, ending in cupcakes. The plan was to run to cupcakes, and then metro back. I saw the Lincoln, Jefferson, and FDR memorials. The FDR was on accident. I made a turn looking for a bathroom and there it was.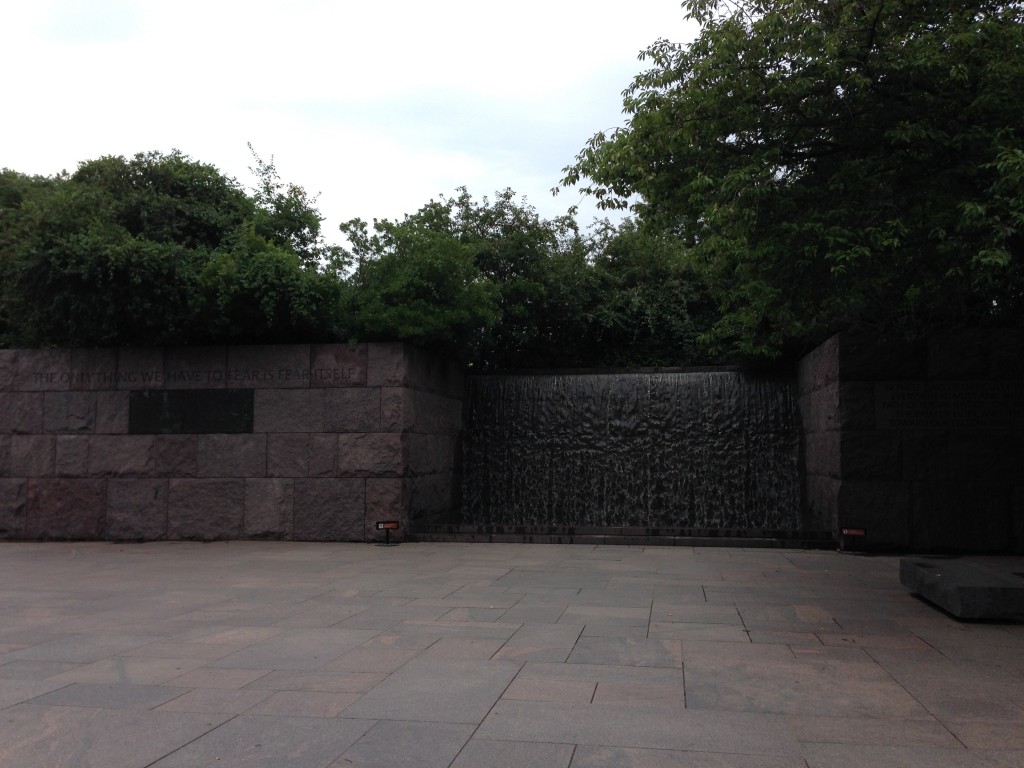 It ended up being a good run, although I felt like I was slugging along. I always forget how hard these first long runs are. Somehow I managed to hit a pace that was around where I should be though, which was nice.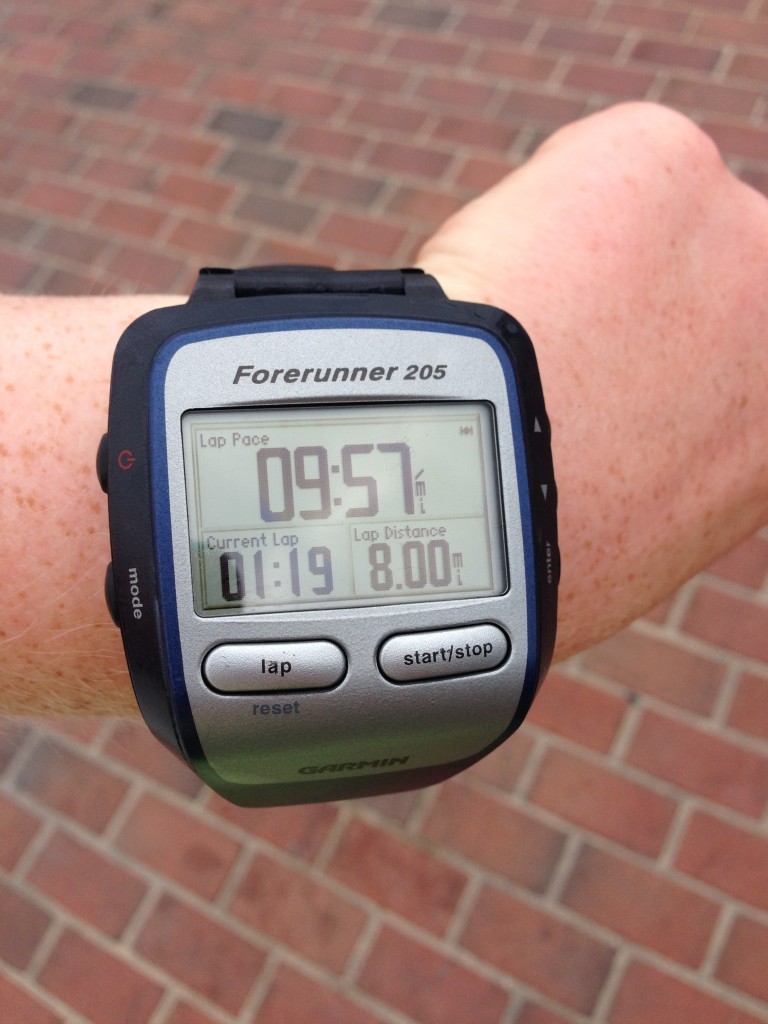 Most importantly though, I have finally found the best cupcakes in the DC area! I had a good feeling about this place. I heard about it from my coworkers. It's called Lavendar Moon, in Alexandria. I even ordered a cupcake that wasn't my favorite flavor, and I'm still saying that. FINALLY a perfectly moist cupcake. I had a s'mores cupcake.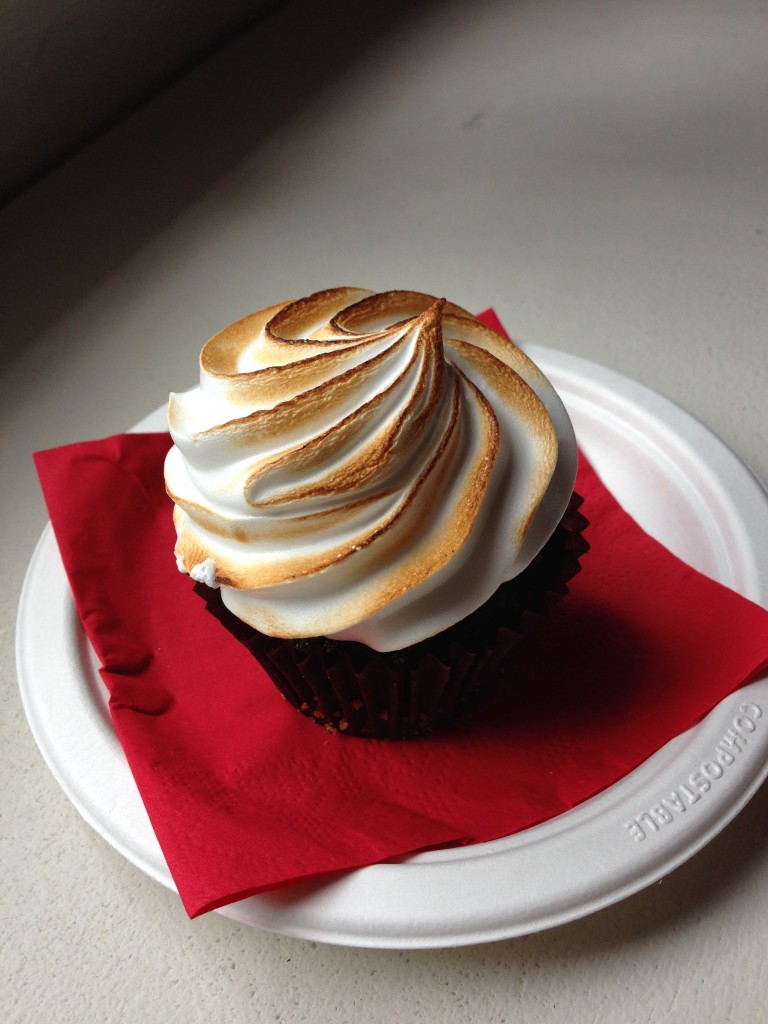 Look at that beauty. Can every run end here?
After returning home and cleaning myself up, I headed out to the Smithsonian Air and Space Museum. It was really cool-I mostly wanted to see one of the IMAX movies, and it did not disappoint. I only got the the air part, not really the space part, before I got incredibly tired and had to call it a day. I got some books though that I'm excited to read!
And that was my weekend. The only thing I'll add-I went to spin today without my spinning shoes. It was awful. My arches don't like me right now. It's amazing the difference they make!
Have you ever been to a Smithsonian? Which should I go to next?