Happy Wednesday! I feel like this week has already been flying by! Only 2 days left until the weekend-how is that possible? Let's celebrate with What I Ate Wednesday!
Before I get into the good stuff (aka the food) I want to talk about a few things I've done the past few days! Sunday, I went to the Dupont Circle Farmer's Market, and got some fresh peaches and greens for my favorite summer salad. Afterwards, I went to Target to pick up a few things. Prior to the weekend, I had only rode one Metro line. Sunday, I rode them all. I'm pretty sure I officially live here now! One thing I want to do sometime is play Metro roulette. Get on a random line and then get off at a random stop to explore. We'll see.
On the fitness front, Monday kicked off the official start to my training cycle for my 4th half marathon! How crazy is that? 4? I knocked out an early morning 3 miles. For some reason, my Garmin kept losing me, so I'm not sure if I've actually gotten slower or if it was losing its little mind…Either way, I have no problems waking up for these views.
Can you guess which picture I stopped to take, versus just shooting on the run?
Now, onto the food. I'm insanely, insanely proud of Sunday's meal. It was probably my most beautiful creation. I made my Grilled Peach and Chicken salad, but baked the chicken instead of grilled it and sautéed the peaches on the stove.
Plus a hunk of farmer's market fresh whole wheat bread. What more could possibly say "summer"?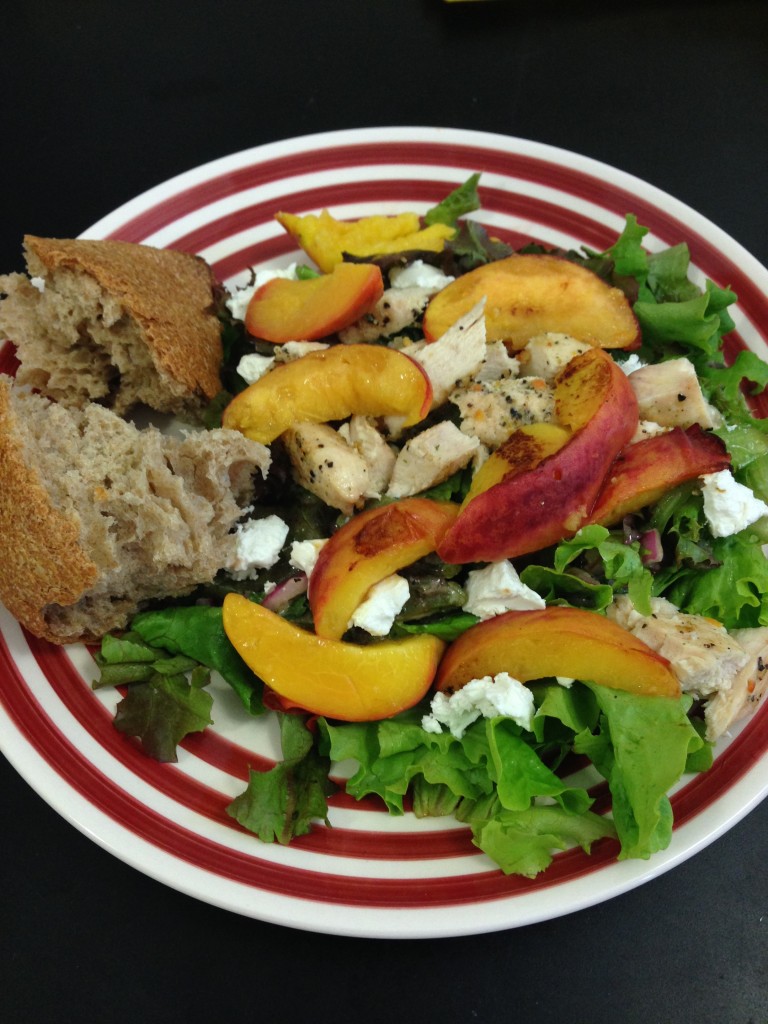 I feel like I should just stop there with that picture. This also marks my first time cooking chicken. That's right-I've never cooked chicken. I've done ground turkey and even fish, but never chicken! (At home my dad would usually grill). It was insanely easy and came out way better than I was expecting!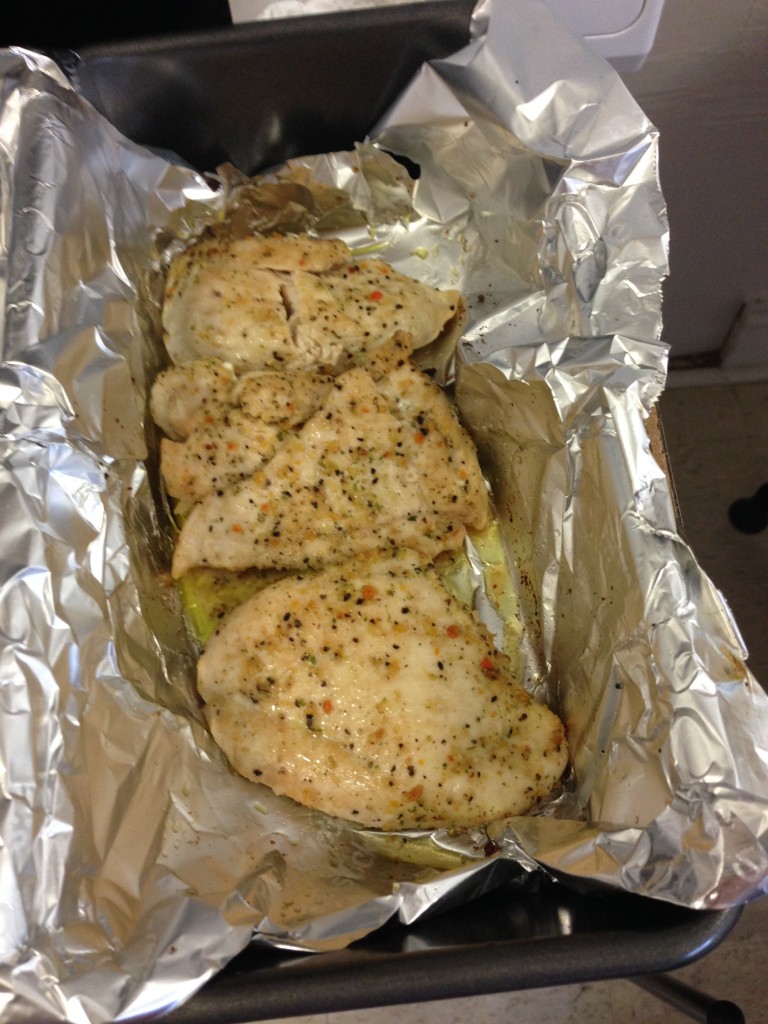 Also, feel free to ignore the fact that it's in a loaf pan. Kitchen tools are a bit sparse around these parts…(But a loaf pan was clearly a priority.)
For breakfasts, I just haven't been feeling the yogurt+berries+sunbutter, although I need to eat that tomorrow before my berries go bad. Instead, I've been feeling the lighter fruit salad with sun butter. Currently in the mix is a banana and blackberries. Monday this was prepared and eaten in 3 minutes flat. Not ideal, but better than nothing!
In terms of lunches, I packed lunch on Monday. Baked chicken, plus roasted broccoli and cauliflower, and mashed sweet potatoes with sage.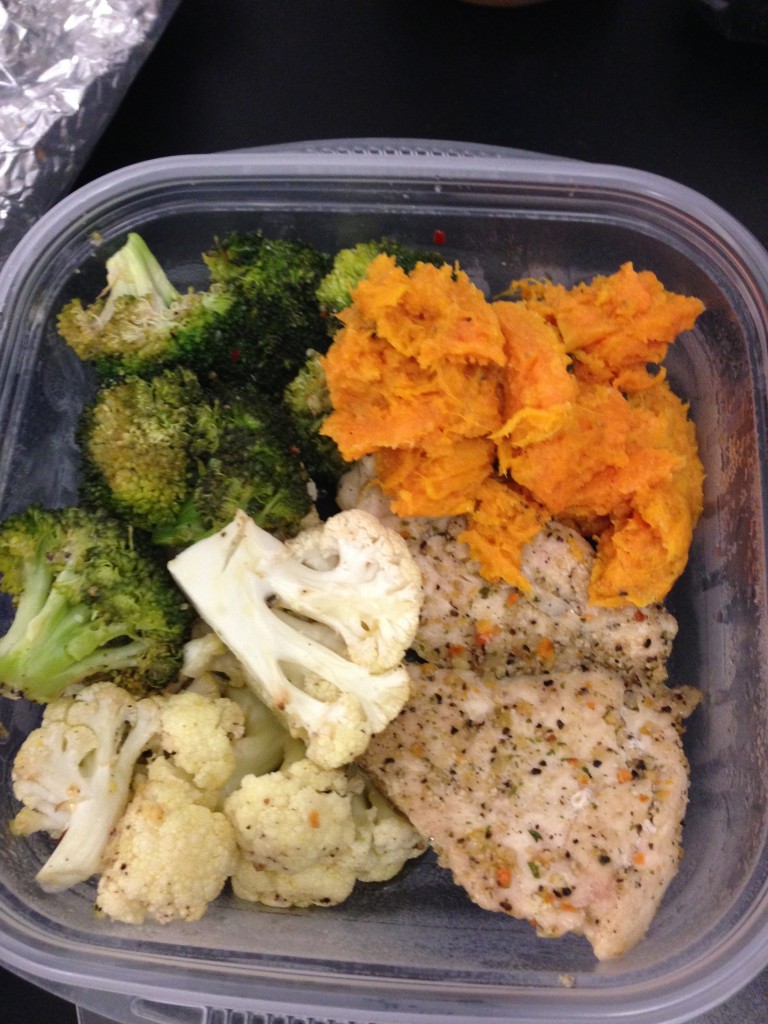 Lunch on Tuesday was bought from the cafe at work. I needed to buy something. I had the pleasure of only doing half my laundry on Monday, and being one quarter shy of actually being able to dry it (and how the heck do you hang dry socks??). I'm spoiled at school because our laundry is free, but I managed to not have any bills the quarter machine would accept. Hence why I needed to buy lunch-just to get quarters and smaller bills. I got a hummus veggie pita on a whole wheat pita.
These things are massive. The pita is stuffed with tons of veggies, hummus, feta, and provolone. I was glad to be eating this alone because it's kind of a mess!
Plus an impulse buy of marble bread. This seriously is my weakness.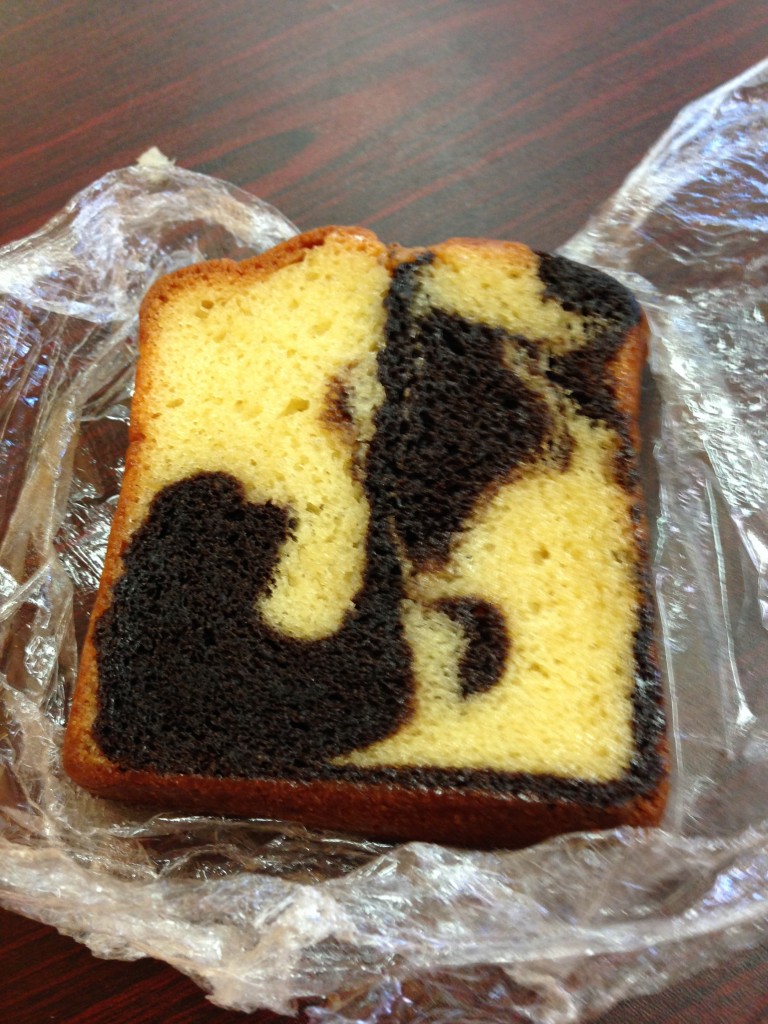 After Crossfit today, I went grocery shopping. Twice. Apparently coconut flour is much more rare here? I was at Trader Joes and couldn't find it, and with the knowledge that dinner would therefore be a ways off, I grabbed a protein bar. I'm not a proponent of artificial sweeteners in general, but it is what it is. This is one of the few protein bars out there with no nuts, and I munched on it as I walked to grocery #2.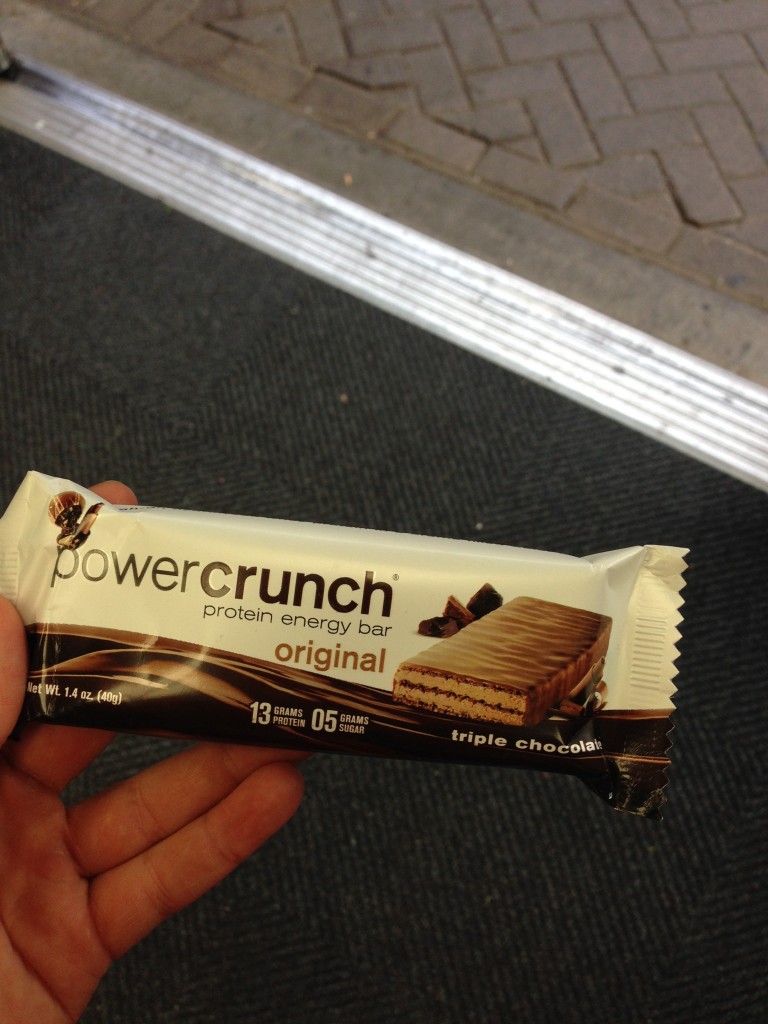 Even at Whole Foods, I barely found it. In CA, there would be like 5 different types…
Once I FINALLY made it back, I whipped up a quick dinner. Coconut flour quesadillas, from Blogilates. With plenty of avocado and a side of grapes.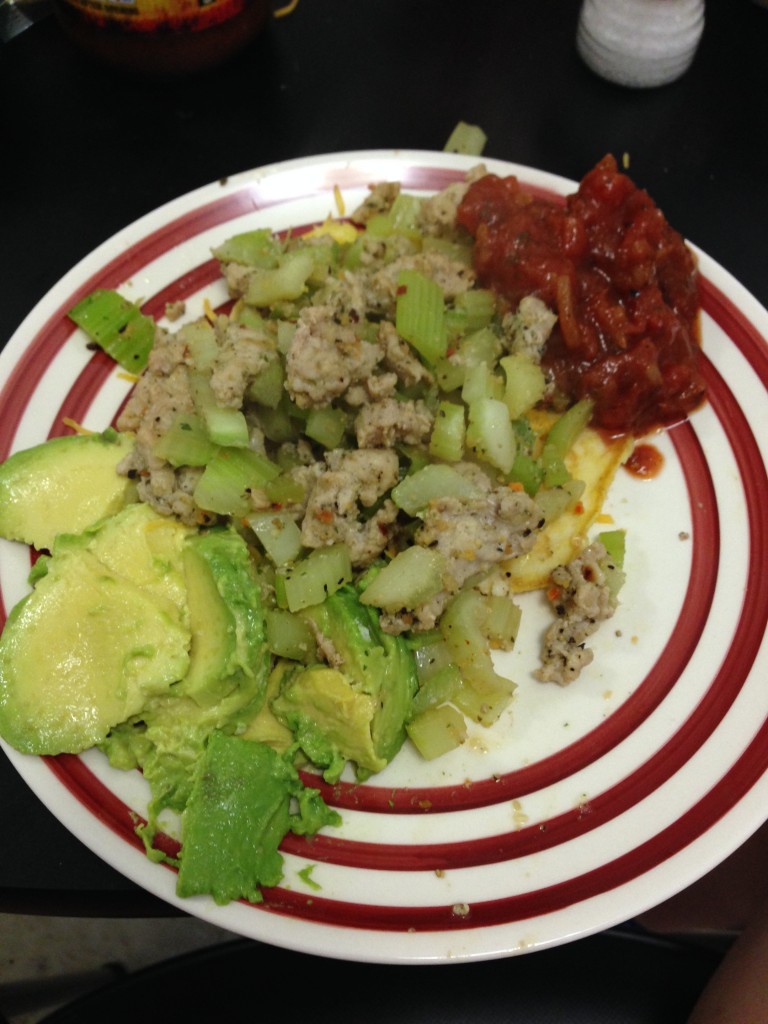 It didn't come out as well as I would have liked-I didn't add enough water to the batter so it was sort of dry. Take 2 is tomorrow night though so I have a chance to fix it! This may be my go-to easy meal for a while because the recipe calls for 4 oz of meat, so I was left with 12 oz leftover, which I cooked up and froze. Now that I have coconut flour, the other ingredients are staples. So maybe I can get food on the table before 8:30!
That's all I have today-I have an early workout (followed by lots of coffee) on the Lincoln Memorial steps!
What is your favorite summer food?