These past few days, I was able to visit with some friends for the first time this break!
First, on Sunday, I drove to my roommate's hometown in the country to visit her!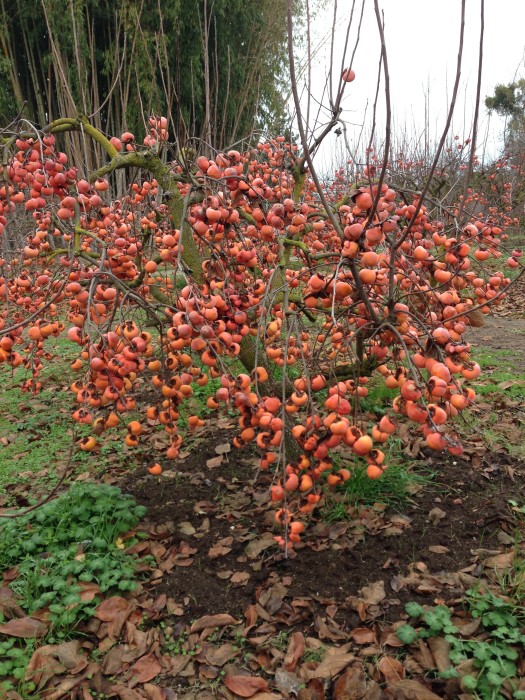 …and her persimmons. She has tons and tons of trees in her yard, and she is my source of mass quantities of persimmons this time of year, which I always look forward to so much! I was able to try one straight off the tree, and then as we walked through the trees we found a ripe hachiya. Hachiya persimmons are the pointed kind that have to be eaten when they're soft—anything less than soft will make your tongue curl up! What I've been eating are the Fuyu variety and those can be eaten hard!
Anyways, the point is that I was forced to double fist persimmons. Rough life.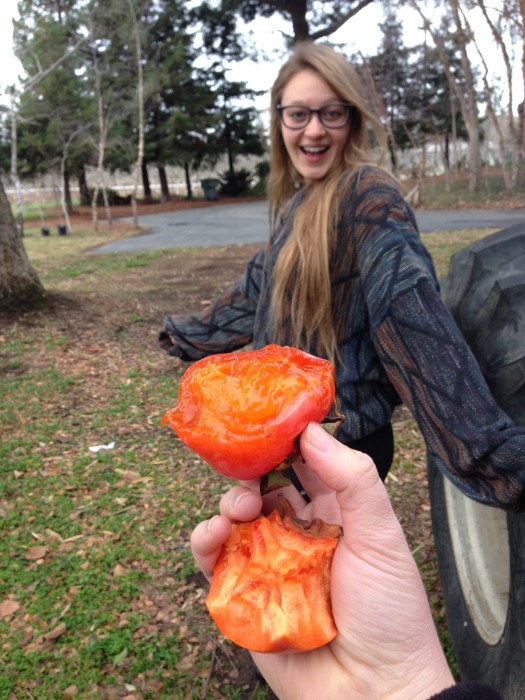 I also got to meet her sweet pets! The dog and the kitties were adorable together!
We went to lunch downtown where I had delicious tomato basil soup, and we shared sweet potato fries. I think tomato soup is so underrated.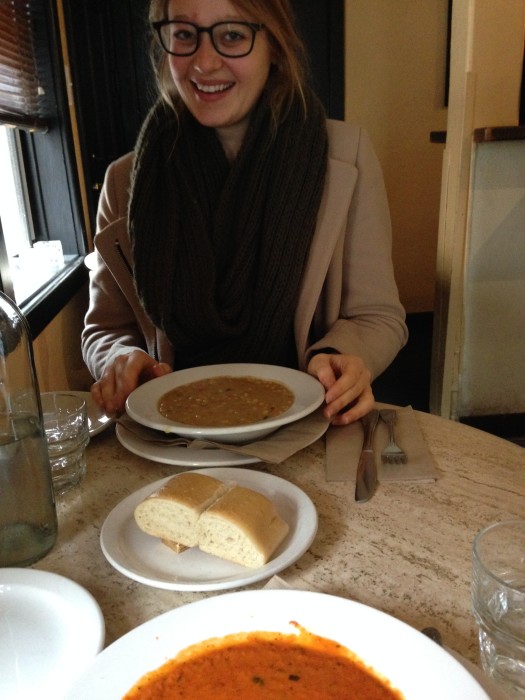 While out, I went to Sprouts for the first time and picked up some new granola bar flavors as well as individual packets of flavored sun butter. Then, we stopped by a softball field. Why? Many years before we met, I used to come to her hometown a lot to play softball, so we thought we'd stop by and say hi!
It was weird being back after so many years, but it made me reflect on how much softball shaped my life and who I am today. If I hadn't played at the field many years ago, I wouldn't have learned my work ethic and determination, and I wouldn't have gotten into the college I'm at now. So I would never have met my awesome roommate, so I would never have gone to see her and then returned to that field. Crazy how life works.
We made an elaborate dinner. Well, sort of. She mostly made it and I mostly watched and offered insightful commentary. She claimed it was a lazy dinner, but it involved multiple dishes and baking chicken in the oven for an hour. That's certainly elaborate for me! We (she) made chicken thighs, sautéed broccoli, and gluten free butternut squash ravioli that we picked up at Sprouts.
The next morning, I went to San Francisco with my high school friends to go shopping.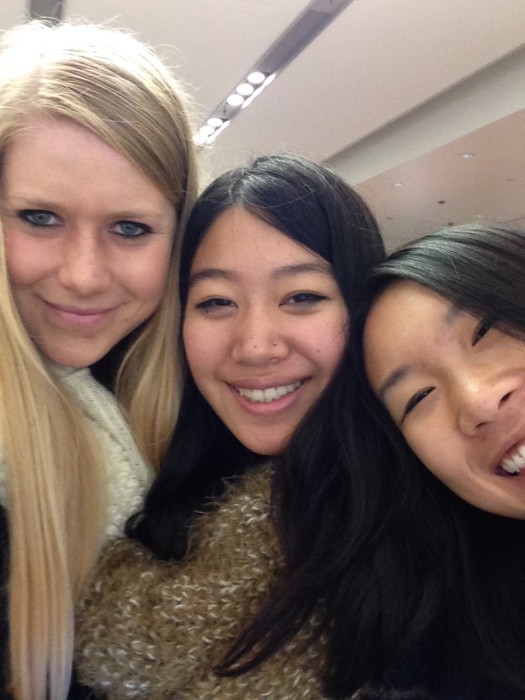 This is something we've done every year at Christmas time since before we could drive. We usually don't end up buying much, but it's fun to look around and see the festive decor!
We actually spent much longer there than in previous years so we had dinner at a restaurant at the mall.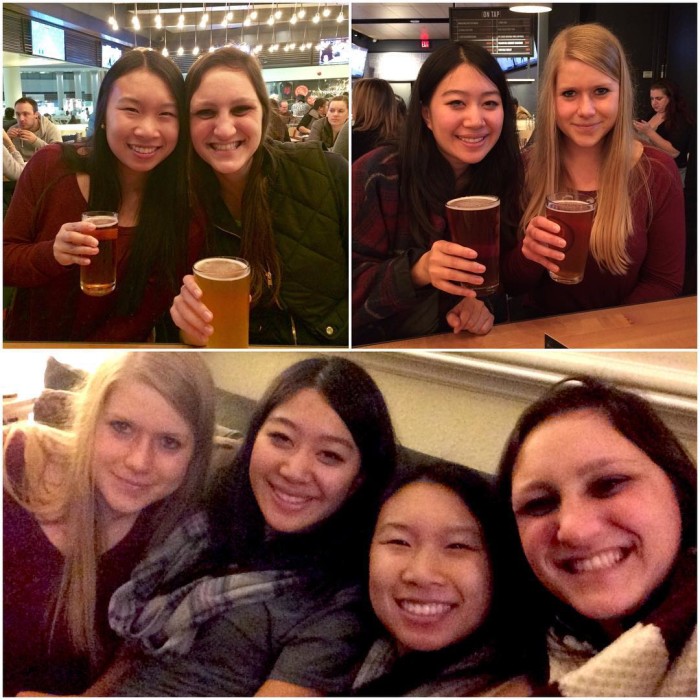 It was a tap house so we each tried different beers.
For my meal, I ordered butternut squash soup which was SO good! It had sherry soaked grapes at the bottom and pumpkin seed oil drizzled on top which made this way more fun!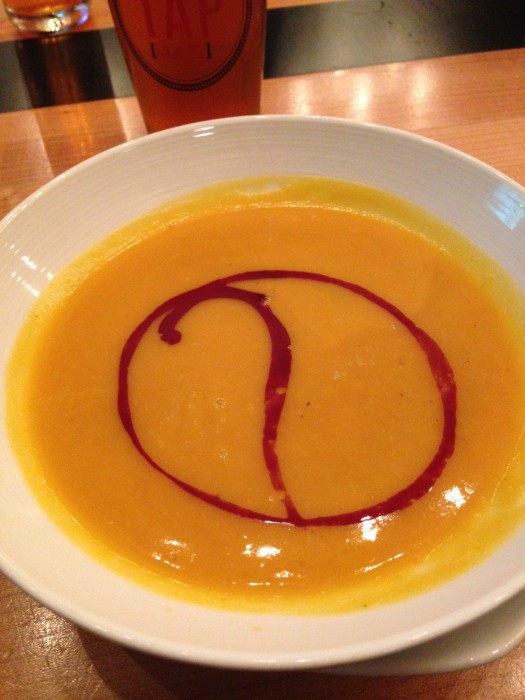 We got back from the city around 10 and then it was time to start our annual cookie baking! We've been making the same sugar cookies since our freshman year of high school!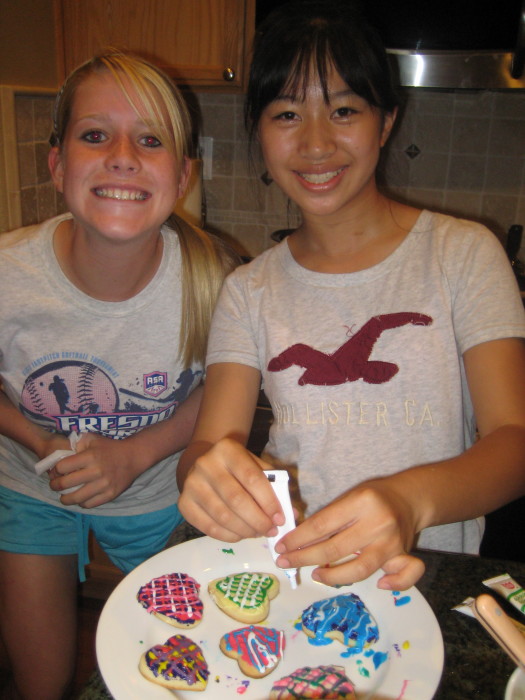 Here are some of this year's cookies. Sadly the picture quality is not great. Every year I like to make lots of turkeys for some reason or another!
As usual, we stayed up far too late catching up and going through old yearbooks. Totally worth it! We've continued this tradition through high school, and I really hope we can keep it going when we graduate and enter the real world!
What are your favorite Christmas cookies?