Guys. I know I shared a recipe yesterday, but I couldn't wait on this one. I can't call myself a baking expert, but one thing I consider myself to have mastered is the art of one particular quick bread recipe. I've taken the base for it and modified it in SO many different ways at this point, and it has yet to fail me.
This recipe is probably the best modification. No, definitely the best modification. It's INSANE.
I KNOW I just posted peppermint bark bread, but today's chocolate peppermint bark bread knocks the socks off of yesterday's.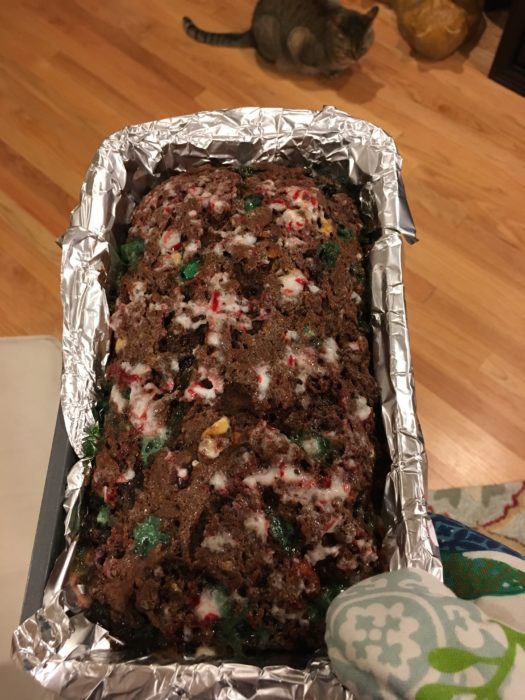 After making the peppermint base in the previous bread, my mom requested a chocolate base for the next loaf (we still had plenty of peppermint bark to use up.) I wanted to modify my favorite quick bread recipe, and as a result, this bread has a secret ingredient: sweet potato! No, you cannot taste it, but it gives it an amazingly moist texture, and of course some nutritional punch!
While whipping this up, my mom and I enjoyed a festive holiday happy hour, complete with Pentatonix Christmas Pandora station, and a new beer to try. I randomly found a Kansas City beer, which seems to be the closest I can get to St. Louis!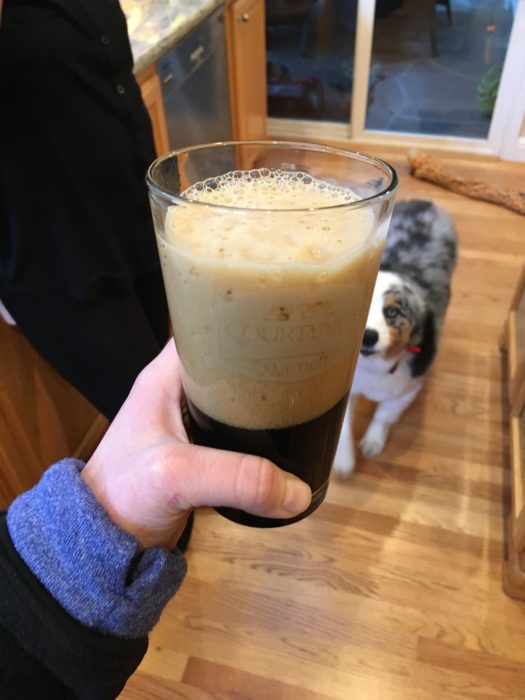 Chocolate Peppermint Bark Bread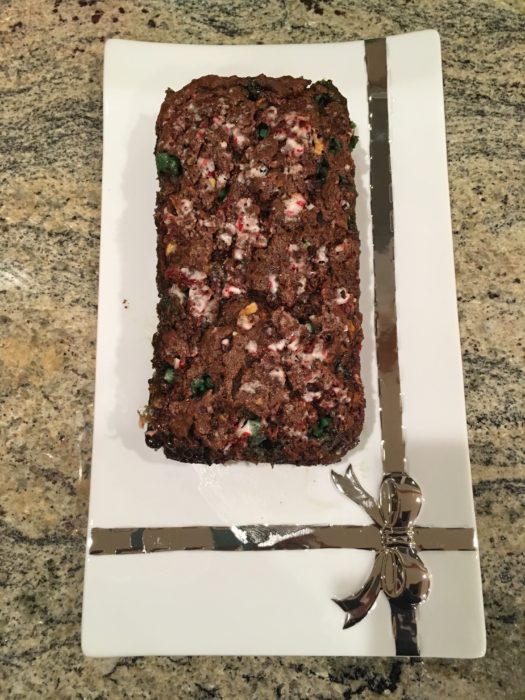 Ingredients:
1 cup cooked, mashed sweet potato
1/3 cup vanilla Greek yogurt (plain would work)
1/2 cup milk
1 tsp vanilla
2 tbsp oil
1/3 cup sugar
1 tsp salt
1 tsp baking soda
1/2 tsp baking powder
1/4 cup cocoa
1 1/4 cup flour
1 egg
2 candy canes, crushed
2/3 cup chopped peppermint bark
1/3 cup mint chips (can sub other chip or omit)
Instructions:
Preheat oven to 350.
Mix up sweet potato, yogurt, oil, egg, and milk in a medium bowl.
Once combined, add all dry ingredients except for the chips, bark, and candy canes. Mix thoroughly.
Stir in mint chips and peppermint bark.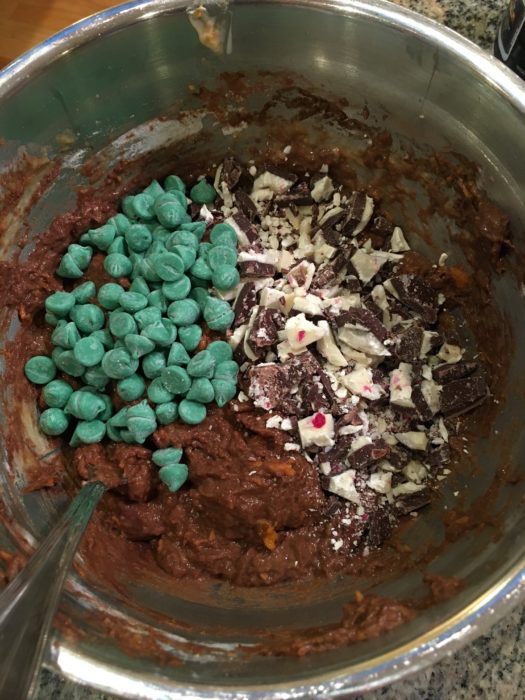 Pour into a foil lined loaf pan.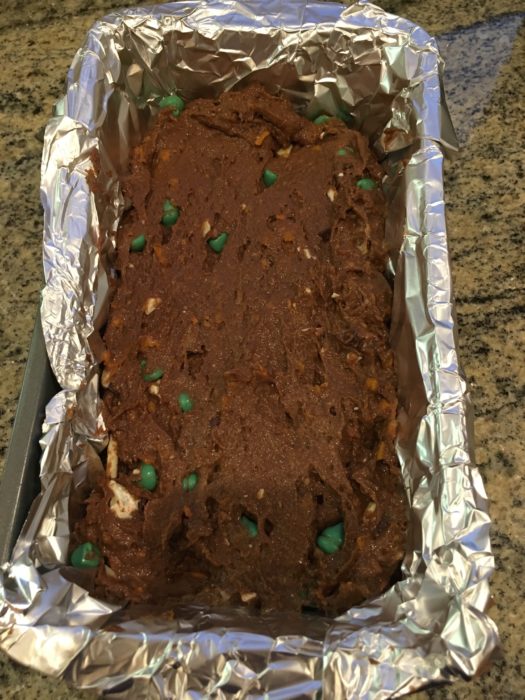 Sprinkle crushed candy cane evenly on top.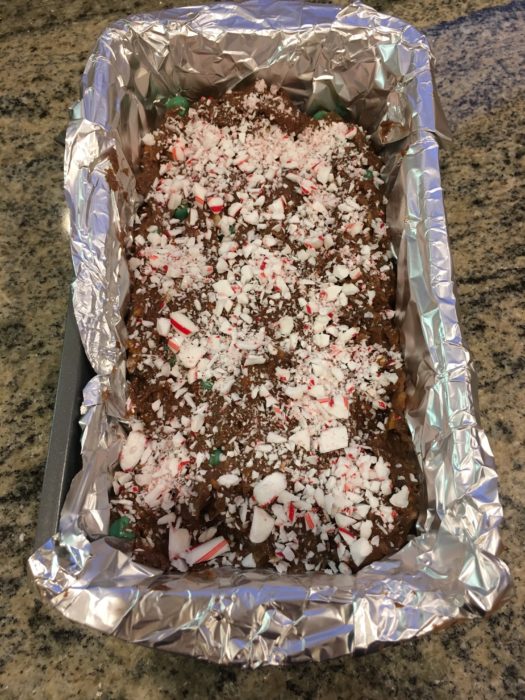 Bake at 350 for 50 minutes or until a toothpick inserted in the center comes out clean.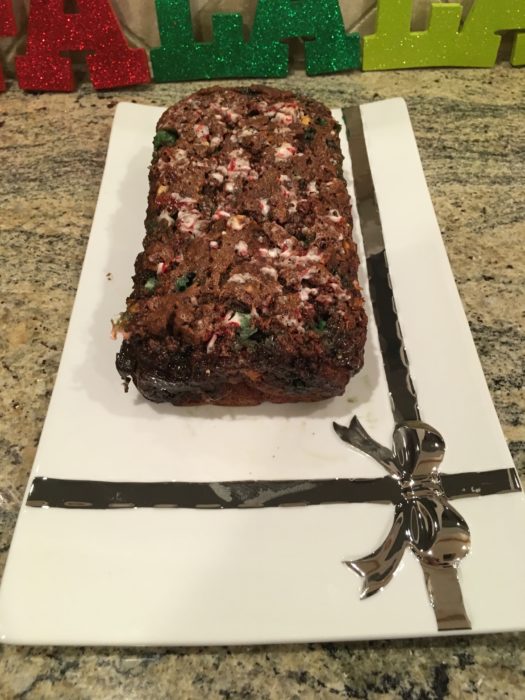 Enjoy, and happy holidays!