I know I did a full day of eating yesterday, but I figured why not do another one?
Pre-Workout: Cheerios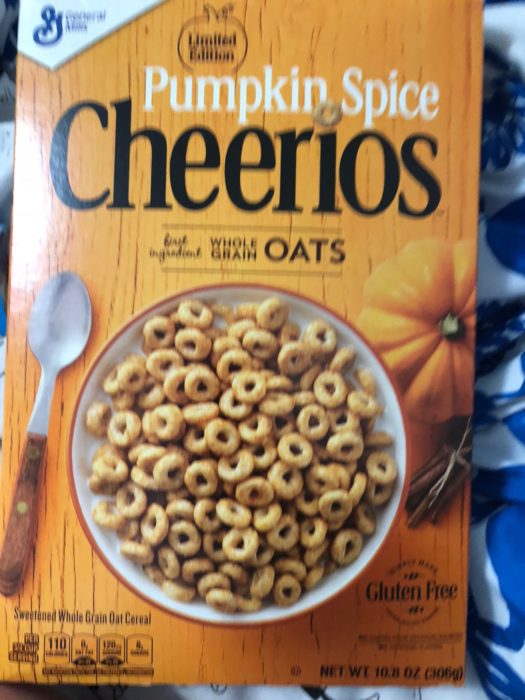 I was planning on doing Crossfit, but I could actually do zero of the movements with my wrist so I decided to just do a lift on my own instead. I did 10-10-8 back squats at 135-145-155, 3 sets of single leg split squats and pistols, and then some rowing for conditioning! 3x1000m with 4 minutes of rest in between! I think my average time was 4:13 per 1000? It took me back to my rowing days though!
Breakfast: Cottage cheese with pumpkin pie filling and sunbutter, plus a few grapes. The saltiness of the cottage cheese pairs perfectly with the pumpkin—kind of like cheesecake (but I wouldn't take it that far).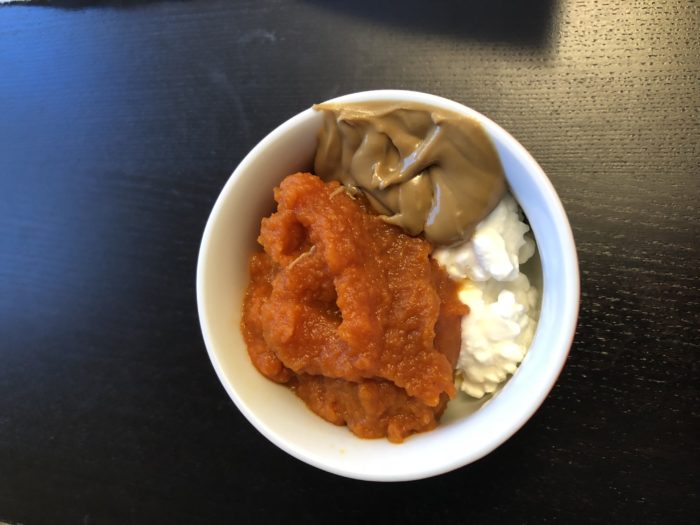 Lunch: Same thing as yesterday, but packed since I was at school all day. Chicken, nectarine, apricot cranberry goat cheese, balsamic vinaigrette.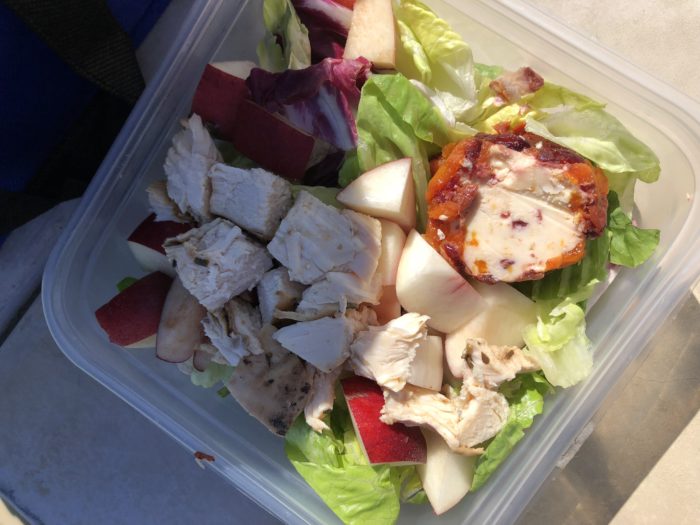 Snack: It ended up being a pretty warm day, so I went and got ice cream with a few friends. I had salted caramel.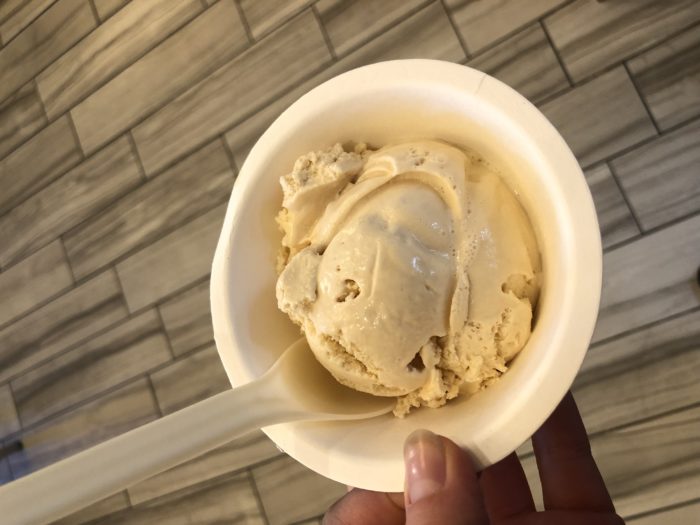 And then when I got home I had a few carrot sticks.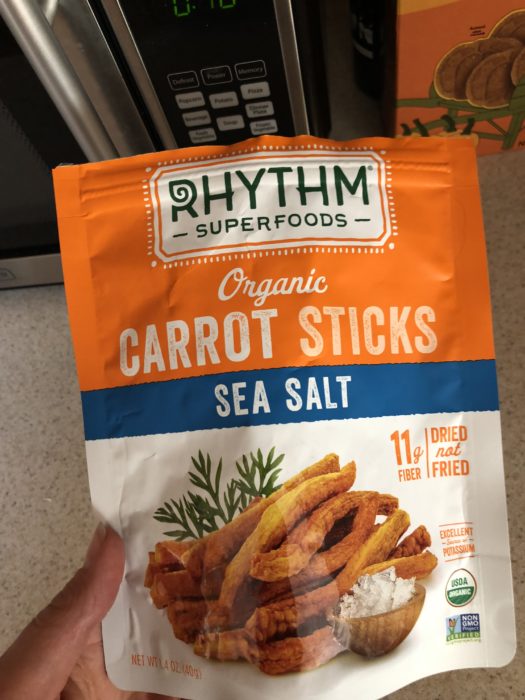 Dinner:
Of course I had a dinner-making snack: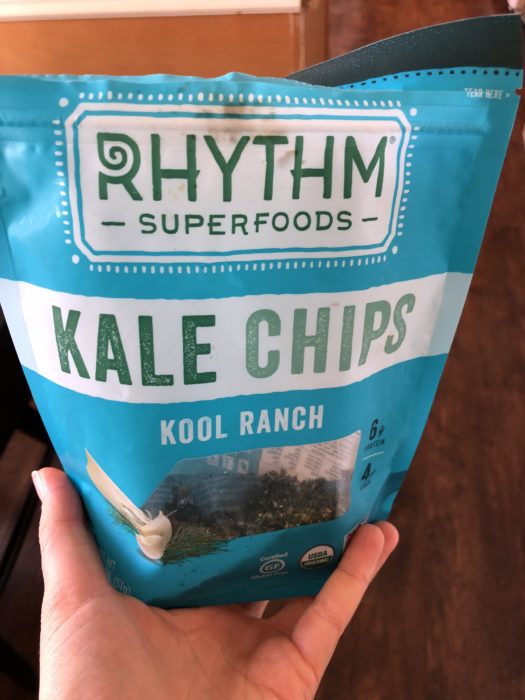 And I know I recently posted this meal, but here it is in context. Zucchini noodles, apple chunks, chicken apple sausage, and white cheddar laughing cow. Seriously so good.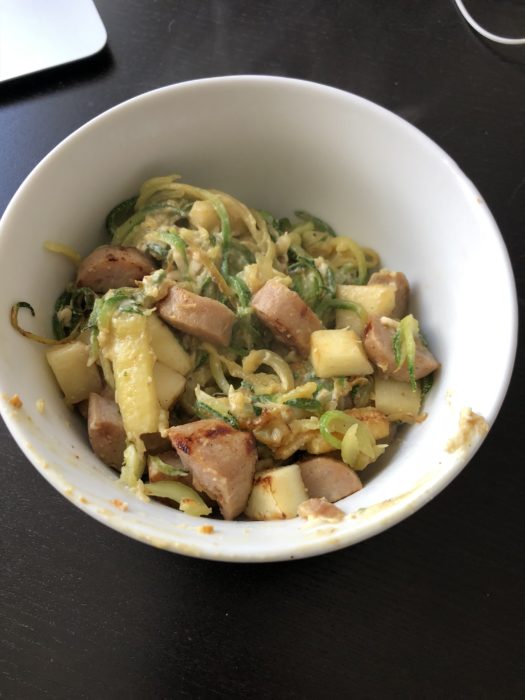 Dessert: Same as yesterday. Pumpkin pie filling with dark chocolate chips and whipped cream. And a piece of dark chocolate.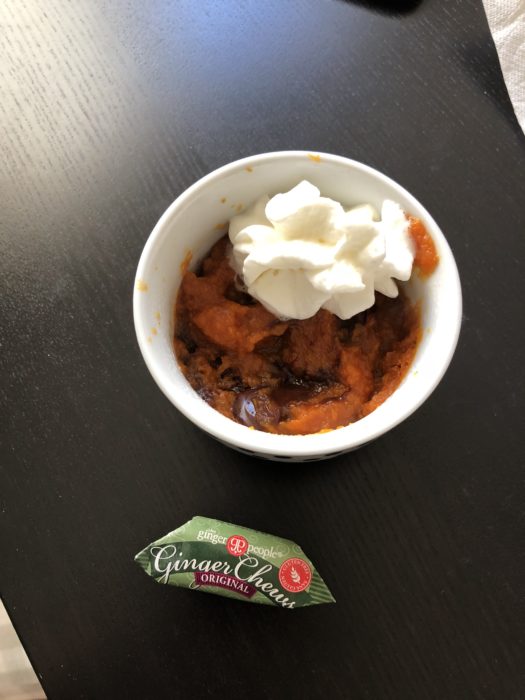 Bedtime snack: The same rice cake with pumpkin cream cheese, and a couple of pieces of dried persimmon.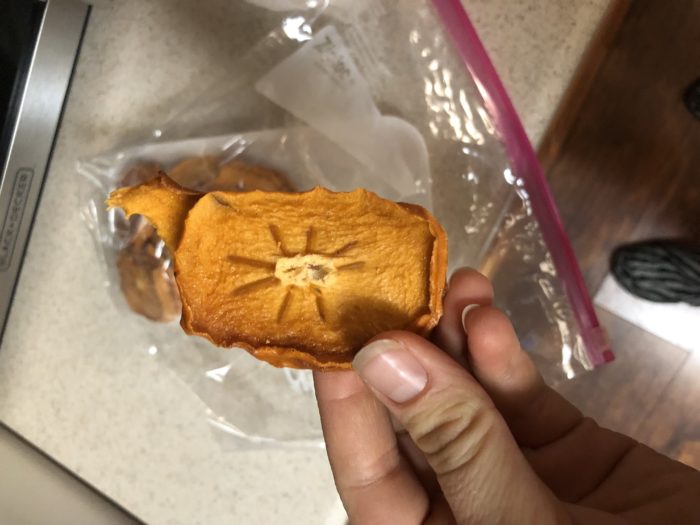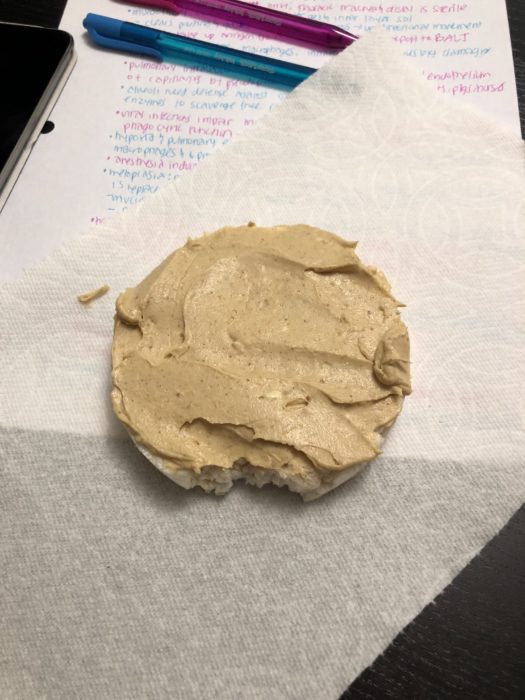 And that's it! I'm currently trying to hurry up and get my studying done for the night because I have early morning spin to teach tomorrow!
Here is your obligatory kitten picture: