It seems like it's becoming a typical day off activity for me to blog my Nashville adventures! I'm currently at Frothy Monkey sipping on a blueberry basil espresso. Yes, it's amazing.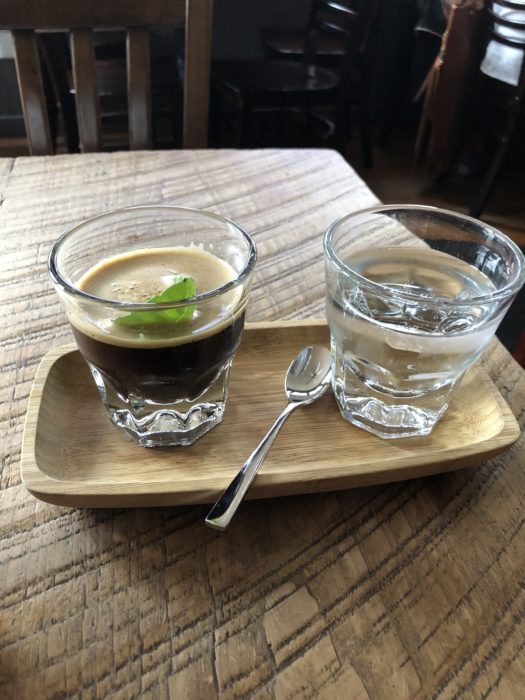 I just recapped my most recent visitors, but I wanted to spend some time talking about my solo activities. Exercise has mainly been Crossfit. I ran for the first time before work on Sunday in like 3 weeks, and while I didn't run very long (my neighborhood isn't good for running), I was a little sore! I snuck in a spin class last night. There are 4 more spin studios I want to try while I'm here (!) and that's actually going to be a challenge with my schedule! I went to a Cyclebar class last night and it was fun!
Now that we've covered fitness, let's move to food and then things to do!
Last week I blogged from Capital Coffee, and had a delicious honey cinnamon latte.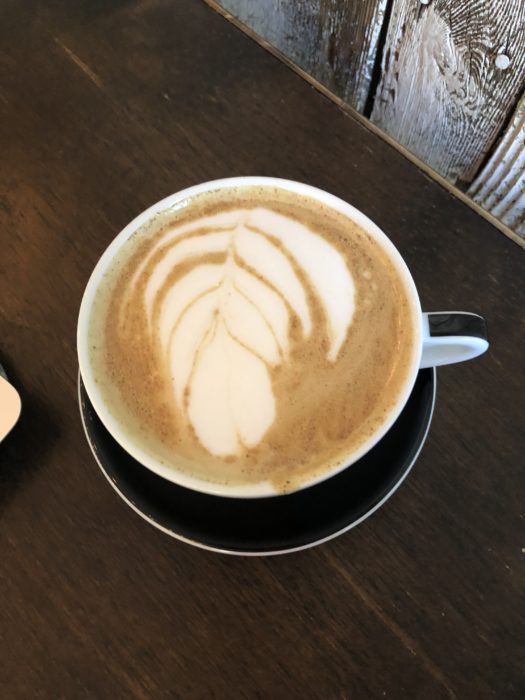 Late lunch post-Crossfit at Food Company: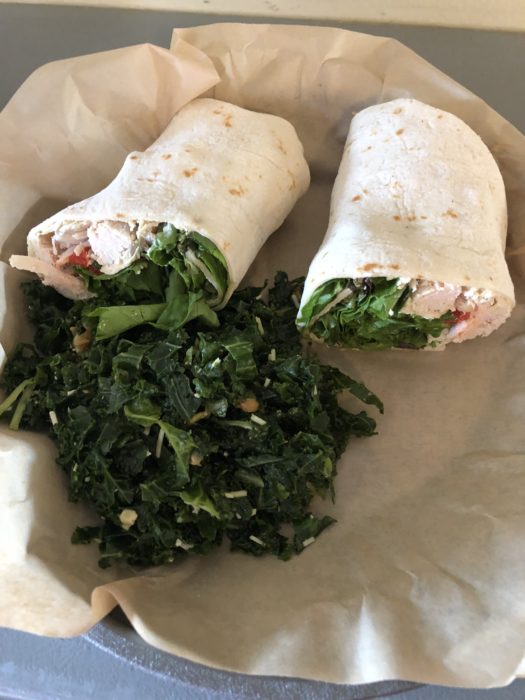 Gluten free turkey wrap with artichoke spread and a kale side salad. Yum!
Here's a recent delicious dinner—salad with balsamic vinaigrette, grilled chicken, riced sweet potato/cauliflower, and cheese.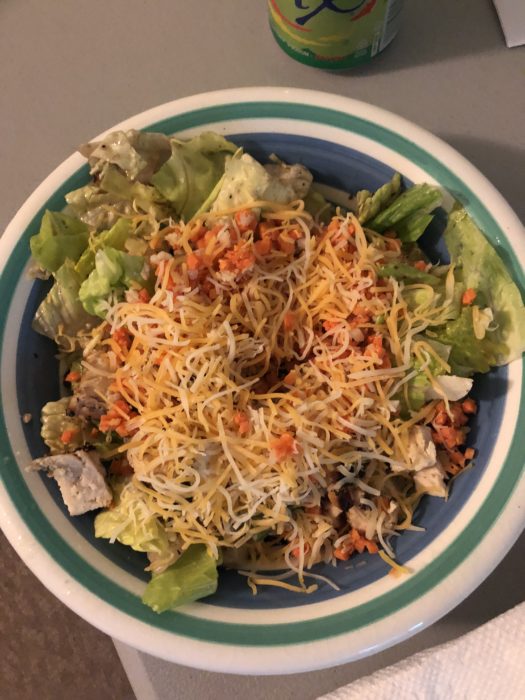 The other day during my lunch break, I stopped at the Wild Muffin, an amazing GF muffin shop. I got a double chocolate muffin to eat with dinner, and took home (ok, took home most of) a blueberry pop tart with lemon blueberry glaze. YUM.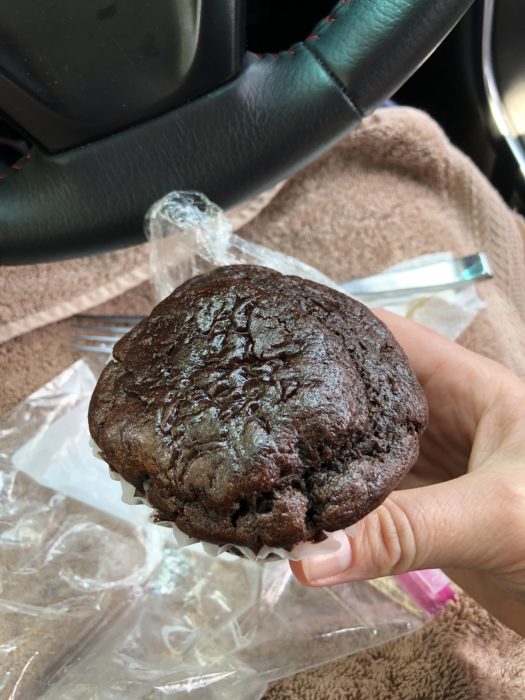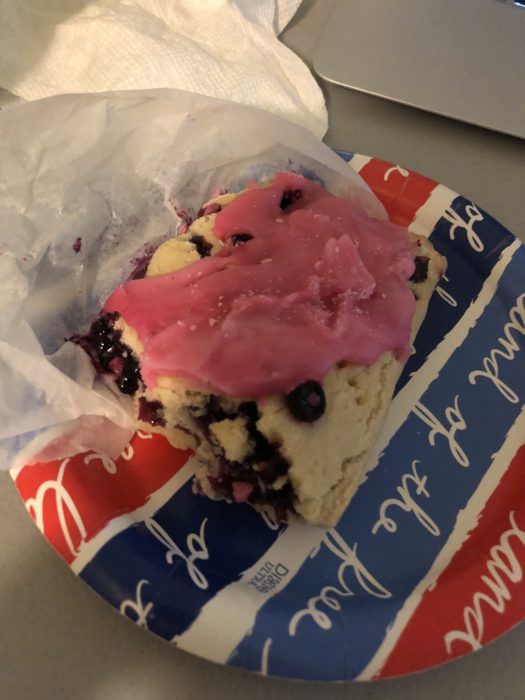 Another good find at Walmart was these chocolate covered Greek yogurt bars. They're cold but not frozen, and basically are just that: chocolate covered Greek yogurt.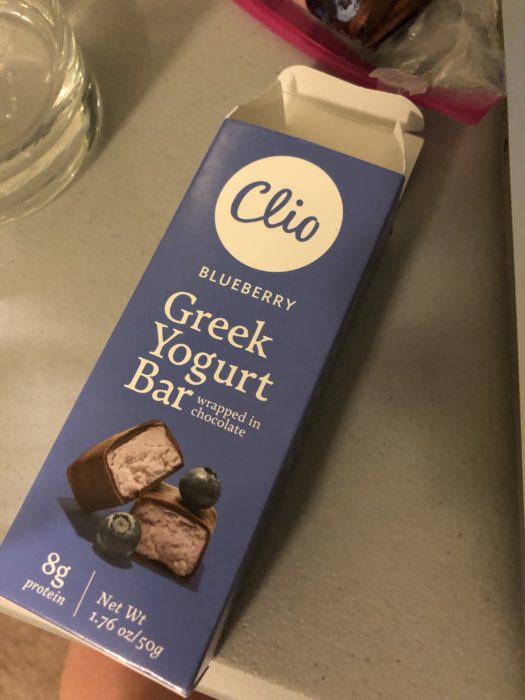 I had a really delicious lunch at Crumb de la Crumb the other day. I got an avocado salad with chicken.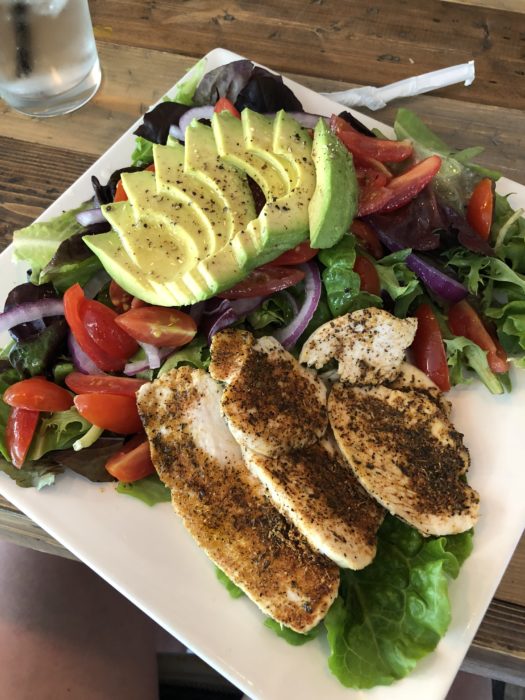 And then had a GF chocolate torte (and managed to save half for post-dinner!).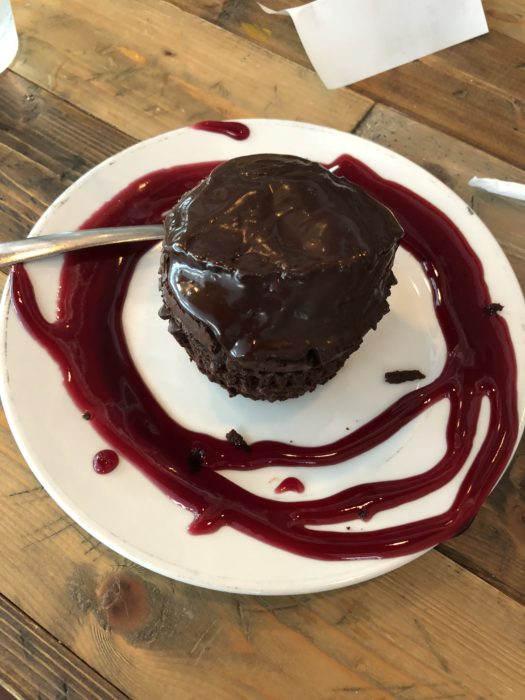 And finally, today actually I had my first BBQ of the summer! I went to Martin's BBQ downtown, and got smoked turkey.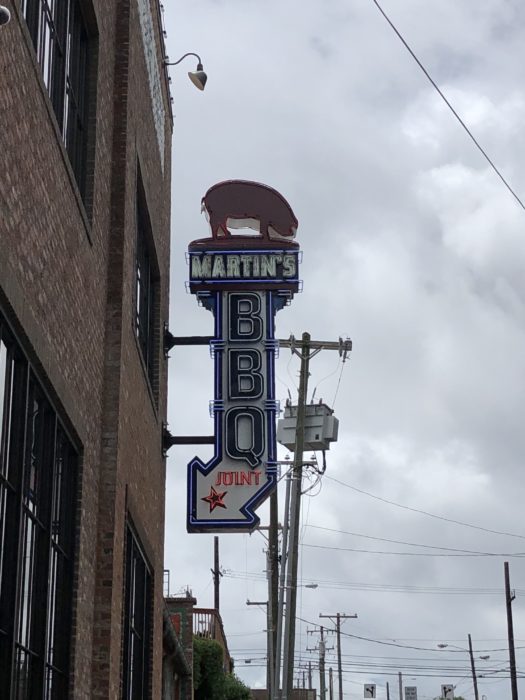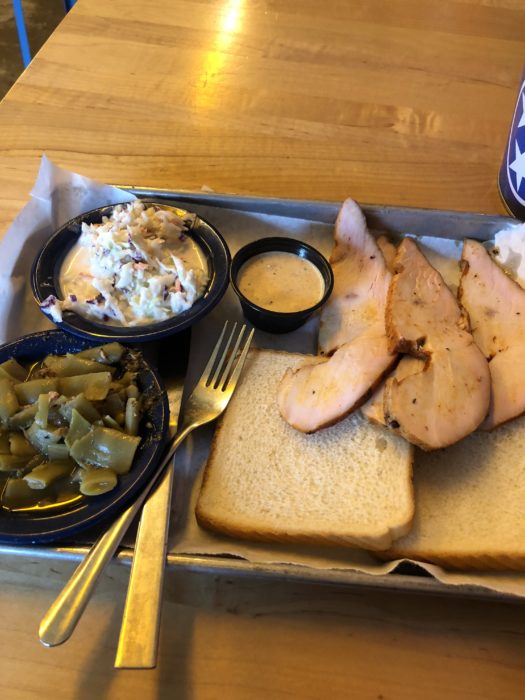 The BBQ sauce was really thin and vinegary, but it actually worked for me! It was good, but there are other more highly recommended places I still need to try!
And now the adventures.
Last week I went to a show at the Grand Ole Opry, the "radio show that put country music on the map."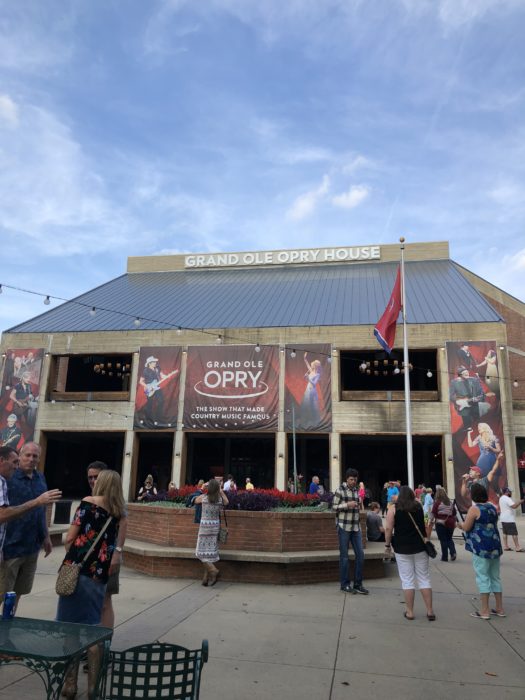 It turns out that my grandma used to listen to the radio show when she was a kid!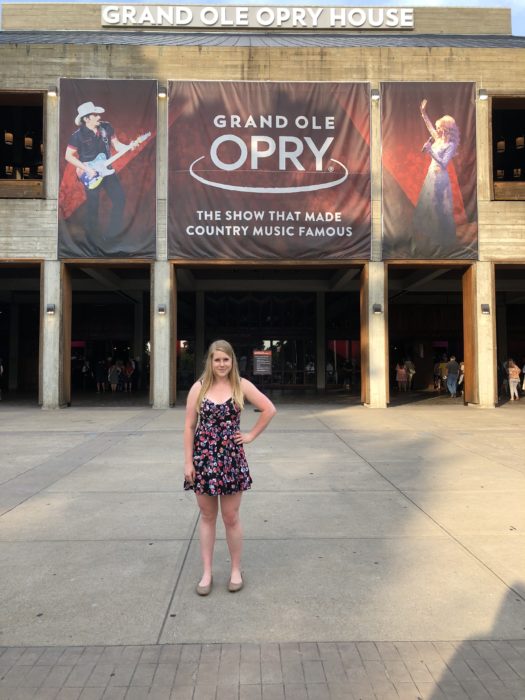 The premise of the show is that a whole bunch of artists play a few songs, so you get a taste of a lot of things. It's also a place for up and coming artists to make their names. I happened to be looking at the schedule of who was playing and recognized someone on this particular night, LOCASH, so I went for it!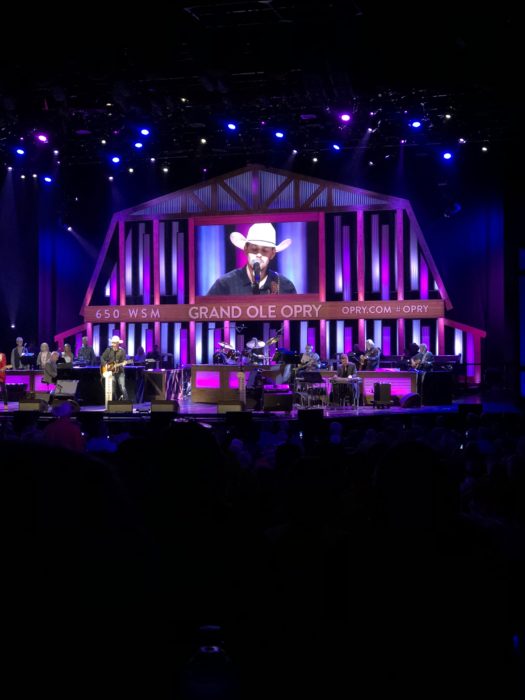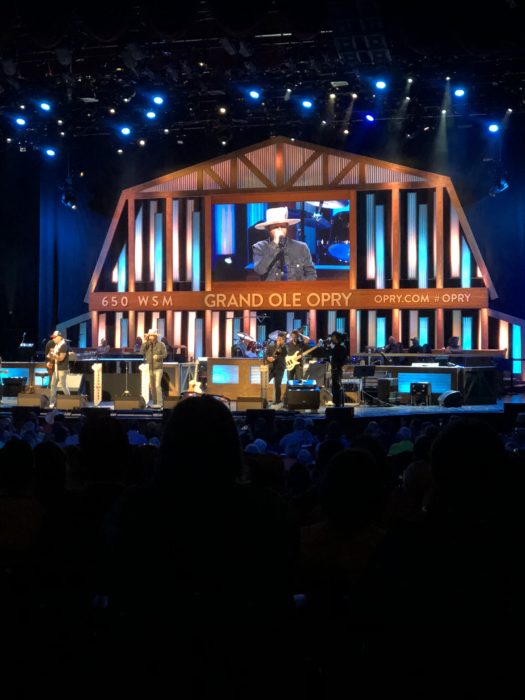 There was a really big range of artists in terms of popular era and style. I actually ended up recognizing a couple of other songs that I didn't realize I knew. It was a really fun time, and it really feels like a big piece of history!
On kind of a similar note, I went to the Country Music Hall of Fame and Museum as well.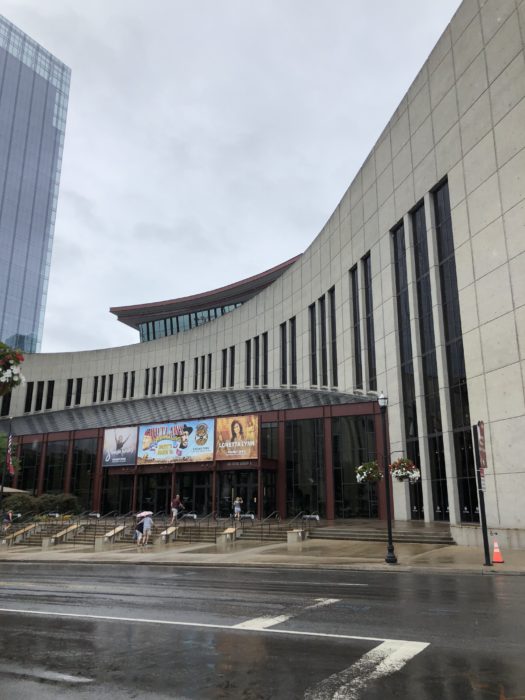 I spent a couple of hours there, and actually enjoyed it more than I expected! It was cool learning about the evolution of country music and how the style changed through the years. I'm very new to country music so it was interesting to learn the history. Hey, when in Nashville, right?
Ok, I think I've rambled on enough for today! Monday I get to welcome my next visitor, so I look forward to that!