I have another Nashville adventures post for you guys today, and it features the most epic of them yet: GOAT YOGA. Yes, yoga with goats. My sister and her husband visited this past weekend, and a month ago for my birthday, my sister gifted me a goat yoga class for when she visited me here!
Guys, this was everything. Everything and more. OMG. The yoga instructor described the class as "a little bit of yoga and a lot of goats."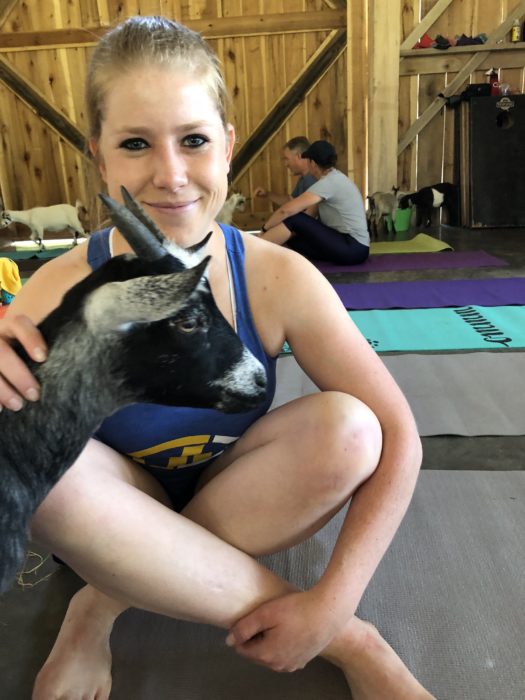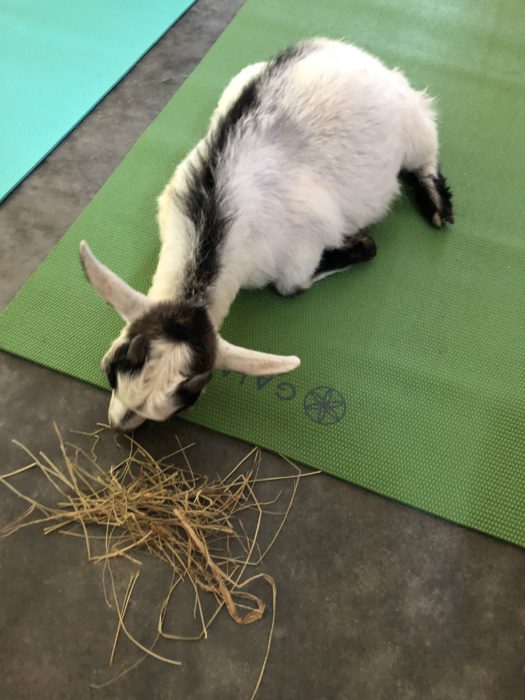 Little goats wandered around throughout the class, and there were plenty of goat friendly poses: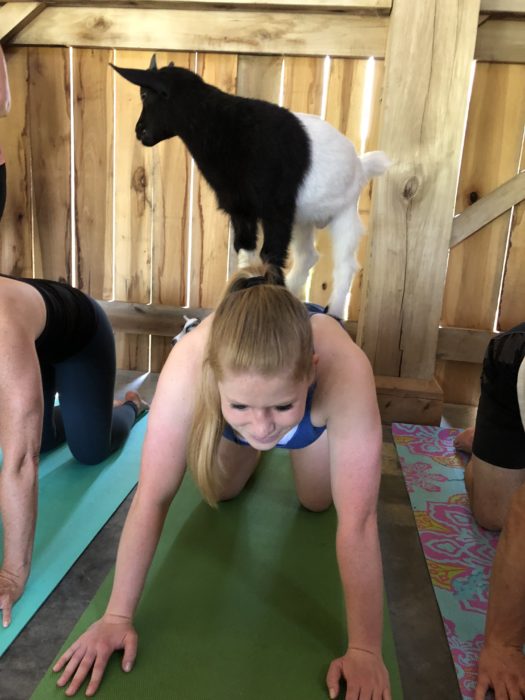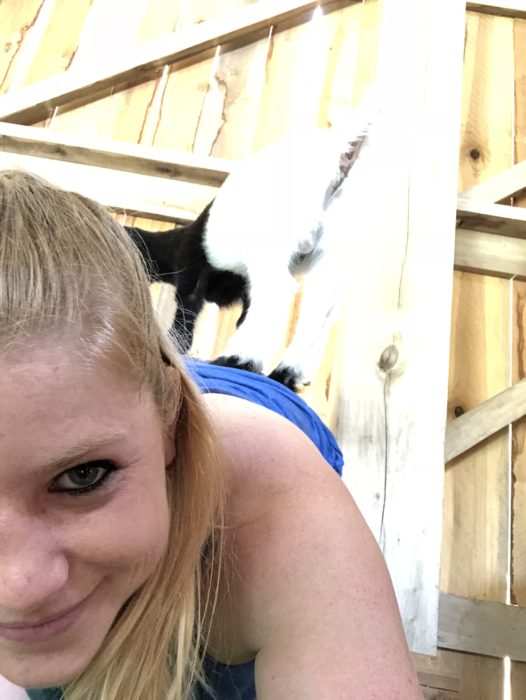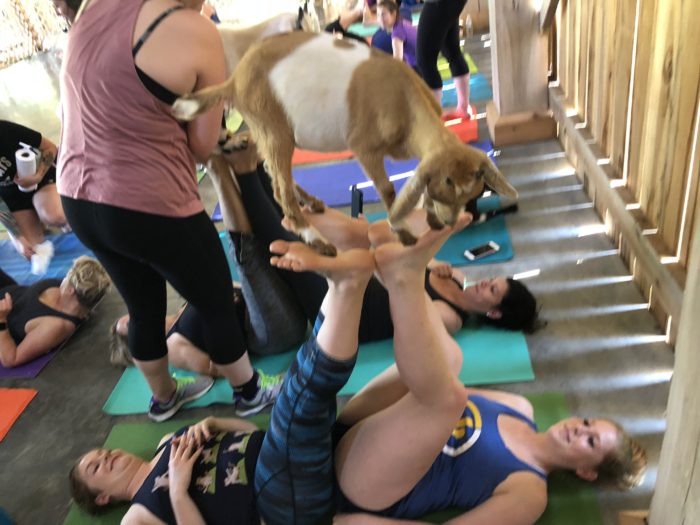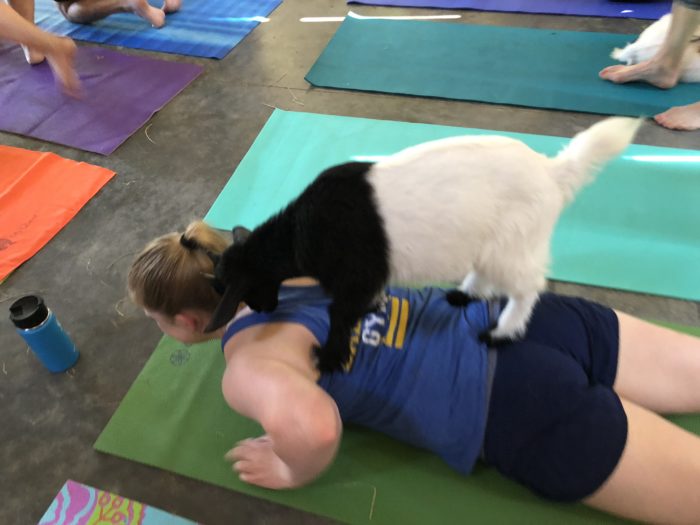 I don't know how to properly explain how amazing it was to cuddle with goats and have them climb all over you. Although the adorable black and white one kept falling off of people's backs, mine included. I'm pretty sure I still have some hoof print bruises. If you go to Nashville, this is a must-do. We did it through Shenanigoats.
The goat yoga travels to different venues, and this particular venue had an amazing farm to fork restaurant, so naturally we stayed for brunch. I was lucky enough to get given the whole day off work to spend with my visitors!
I tried a bite of the warm donuts.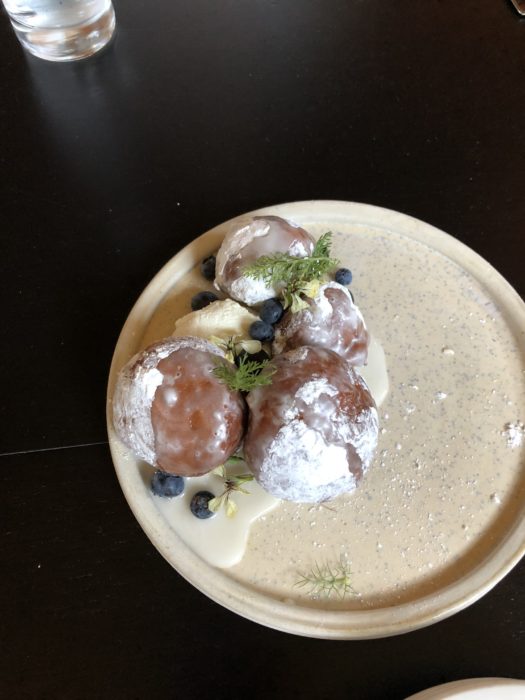 This was probably the best meal of the weekend, we all agreed. We split a whole bunch of things, included an unpictured leek quiche. The real highlights?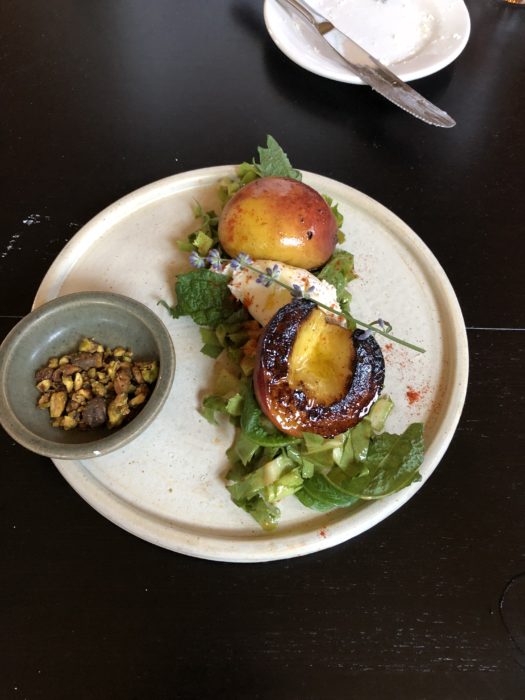 Grilled peaches and goat cheese.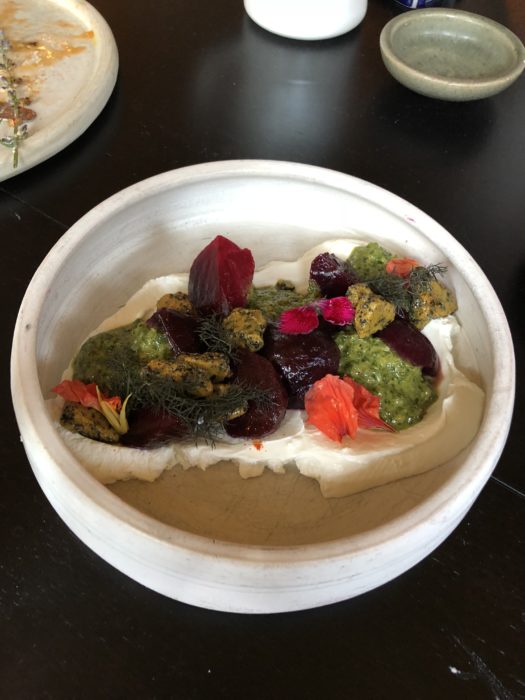 This was the real winner. Roasted beets with cheese (I don't remember which kind but it was deliciously creamy), cilantro sauce, and curry brittle. The curry brittle was unique and amazing.
Next up was a trip to the farmer's market. I took home some Georgia peaches, and introduced them to Jeni's ice cream. The gooey butter cake is my new favorite flavor, so I had a half scoop of that which actually paired perfectly with a half scoop of lemon blueberry buttermilk frozen yogurt.
After some downtime in the afternoon (it was 97 degrees and HUMID) we went to dinner at the Sunflower Cafe, a vegetarian restaurant that had vegetarian BBQ. I had tempeh BBQ over brown rice with slaw and kale.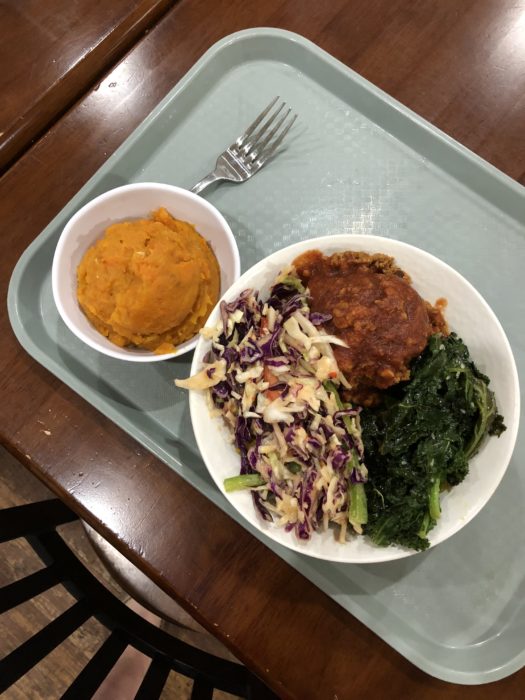 I also had some mashed sweet potatoes.
Everything was good but I probably won't bother going again, to be honest.
Next, we headed down to Broadway so I could show my sister the plethora of live music!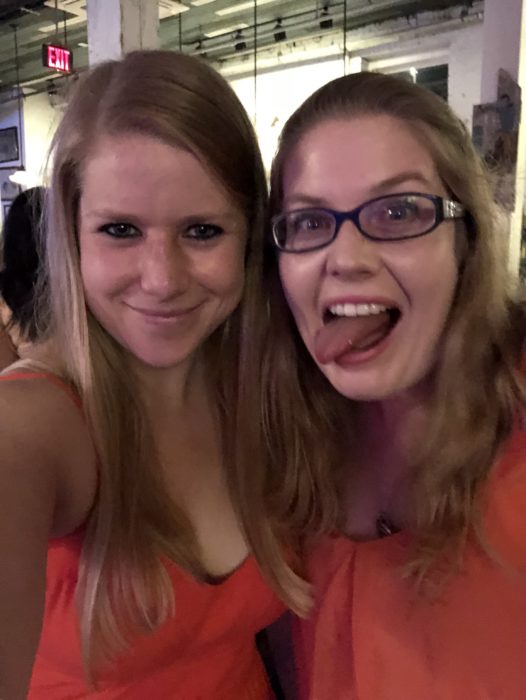 Sunday, I worked all day and then met up with my sister and her husband for dinner at 404 kitchen. We shared some appetizers, including burrata with roasted carrot puree, grilled zucchini, and a delicious salad that was topped with nutritional yeast.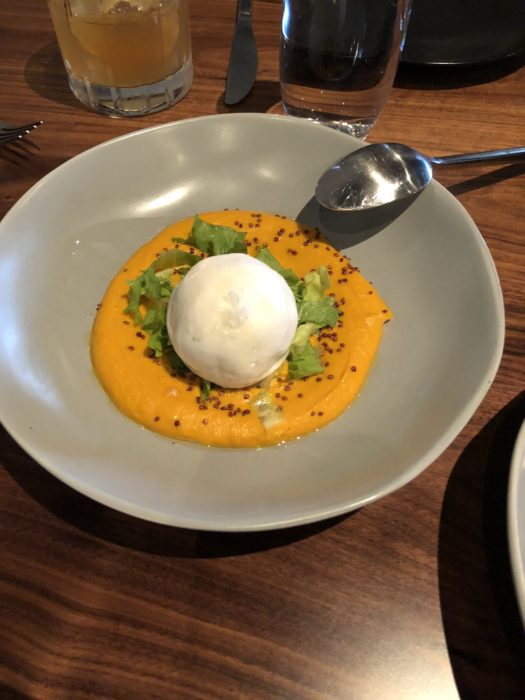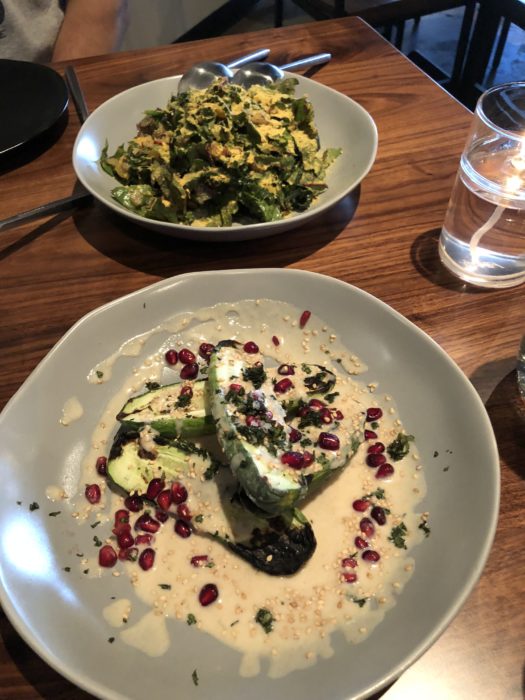 For my meal, I got roasted chicken over thick cut corn grits.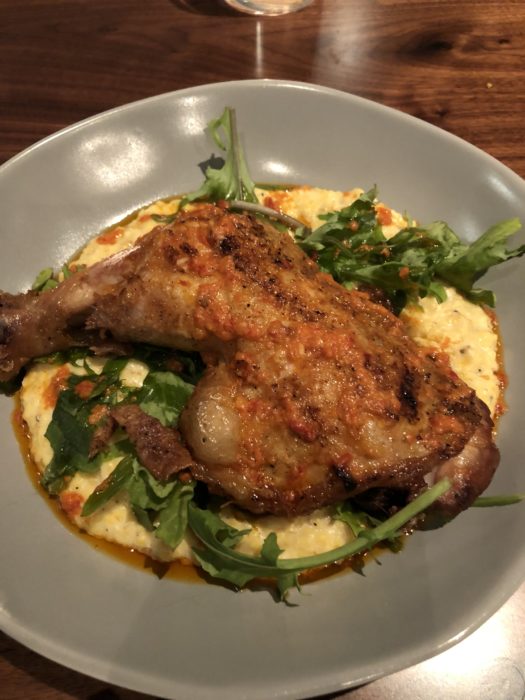 It was good but would have been amazing with a little more salt.
For dessert, we got a almond meal cake with saffron ice cream and a chocolate orange budino. Both good!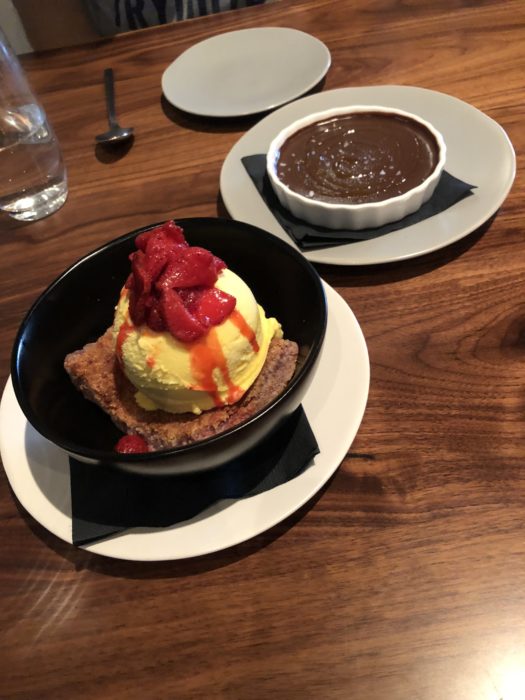 Because I'm obsessed, I brought them to Tailgate afterwards for some sunset brews. Fun fact: they do half pours so you can try more things!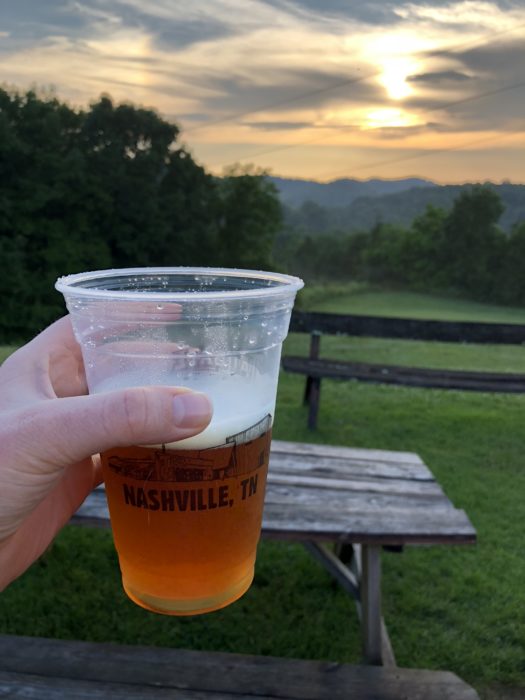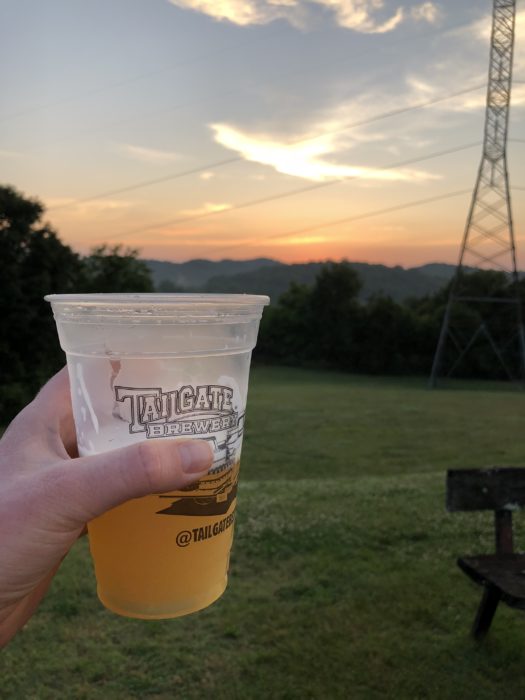 Monday I also had work, but I was let off early so we met up for dinner at Tennessee Brew Works. I got a sweet potato stout and a salad with ranch and grilled chicken.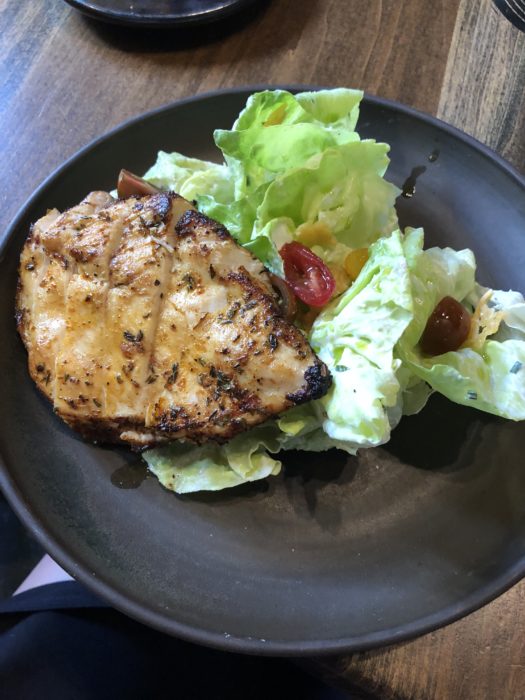 After dinner, we headed back downtown to enjoy some more live music. It's amazing how Nashville knows no days of the week! Monday was popping!
Tuesday morning, I snuck in a workout before we all met up for brunch. In search of the good biscuits, we ended up at Holler and Dash. This place gets two thumbs up! I got a delicious brussels sprouts salad with parmesan and apple, and a side of a biscuit with jam.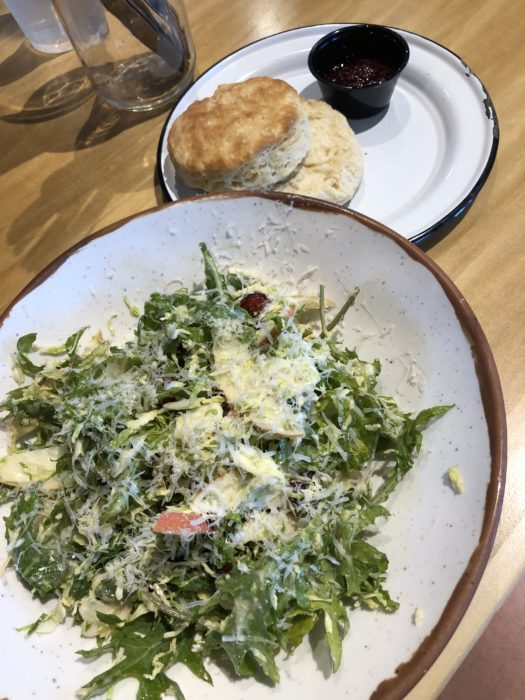 This biscuit is actually a huge deal for me. This is the most gluten I've had in about 3 years! More importantly, I felt pretty good after! I'm trying to try a few things when they sound really good, and while I've had mixed results, the trend is getting better. So I'm staying gluten free except when I want to try something amazing (i.e. biscuits).
After brunch, we went to 12 South to Firepot Tea, an adorable tea shop. Their specialty seems to be chai lattes, so I got the children's chai latte, which was caffeine free and had a spicy flavor!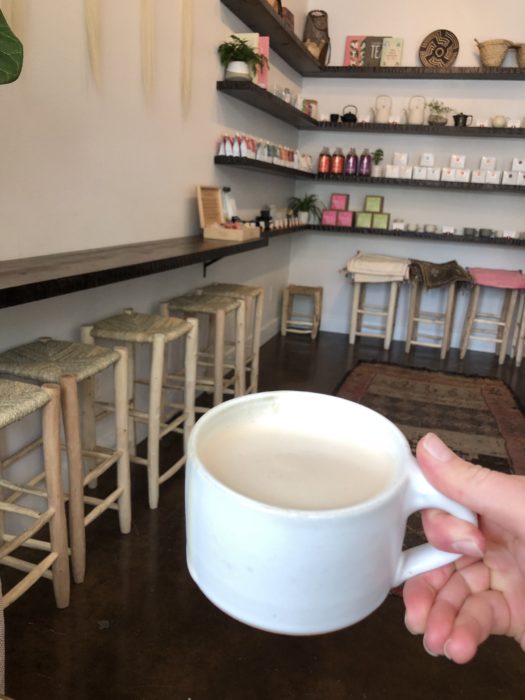 Since it was a block away, on our way out we took a picture with the iconic wall.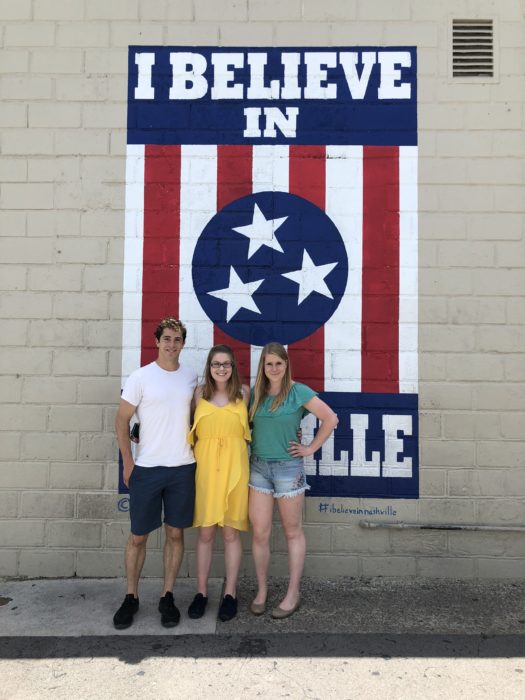 Next on the agenda was visiting a whiskey distillery. I don't really like whiskey, but since I live in Tennessee, I really want to! Despite this minor detail, I really enjoyed the tour and the experience. We went to Nelson's Greenbriar, and they have a really amazing story. It's a pretty new distillery, sort of. It was a leading distillery pre-prohibition. During prohibition, things were kept shut down and kept so quiet that it was lost to history until the great great great grandchildren of the original distiller discovered their heritage and reopened it, using original recipes. Despite its youth, this Tennessee Whiskey has won numerous awards.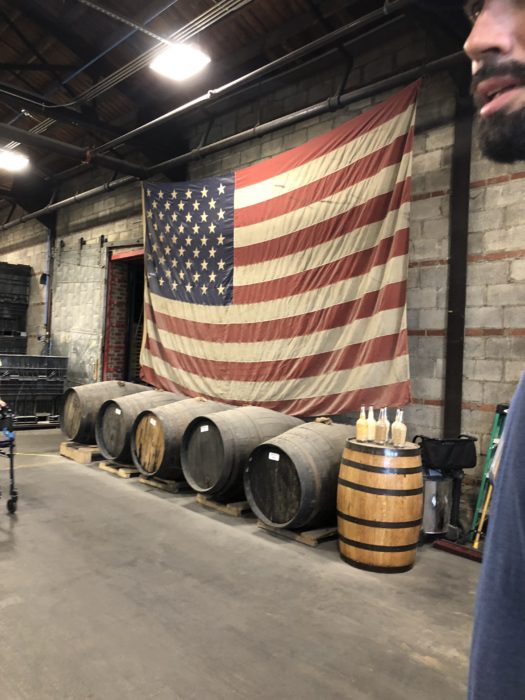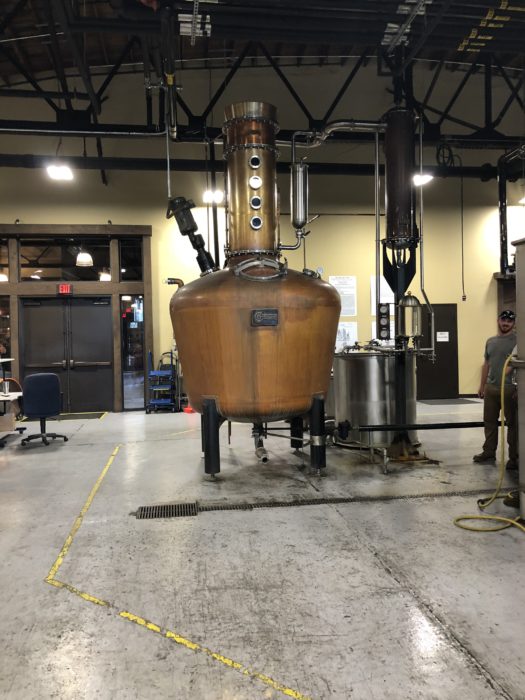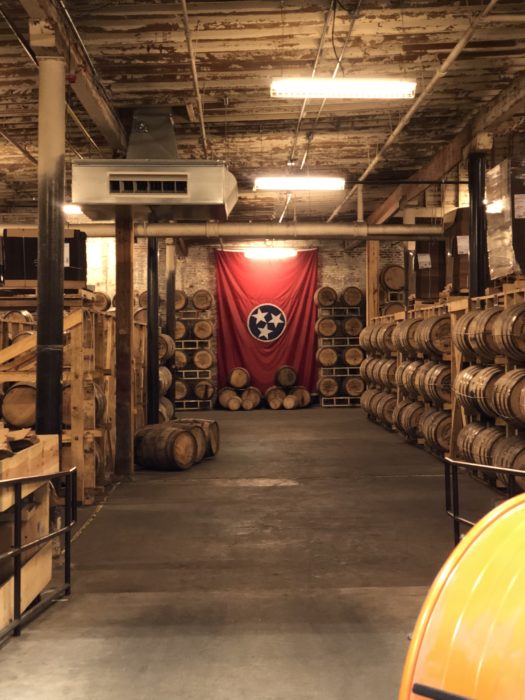 I also learned that Tennessee Whiskey is an official category of whiskey, that must follow 5 rules to be considered such.
Then it was on to tasting!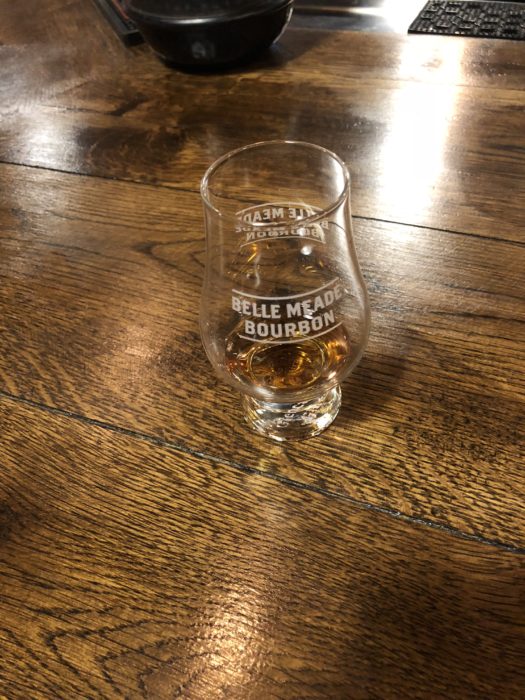 To be honest, I can't really get on board with sipping and savoring 90 proof, but it was a cool experience. They actually let me try one of their vodkas that was made on accident because the last whiskey had pecans, and it was actually really good!
With only a few hours left in Nashville, we had one last major item to knock off the list: hot chicken. This is a Nashville thing, and Hattie B's is the place to go. To be honest, I'm not really a fried chicken person, but I tried a few bites and it was good. Both my sister and her husband enjoyed it a lot!
Our actual last stop was Nada for guac and tacos. It was really good! I got a chicken taco and a roasted cauliflower taco.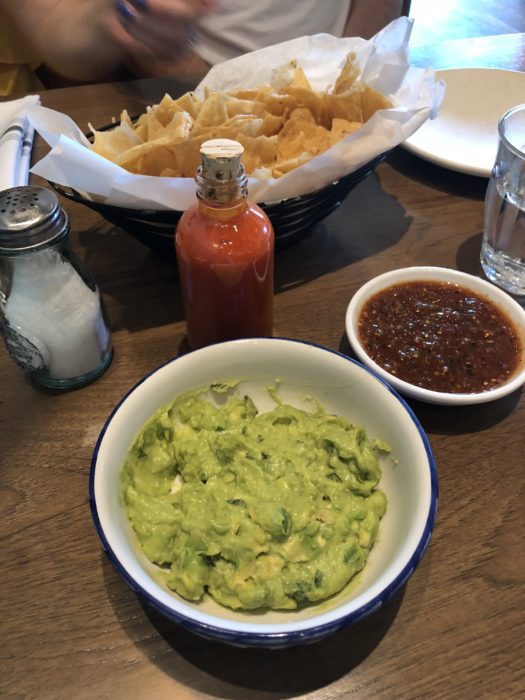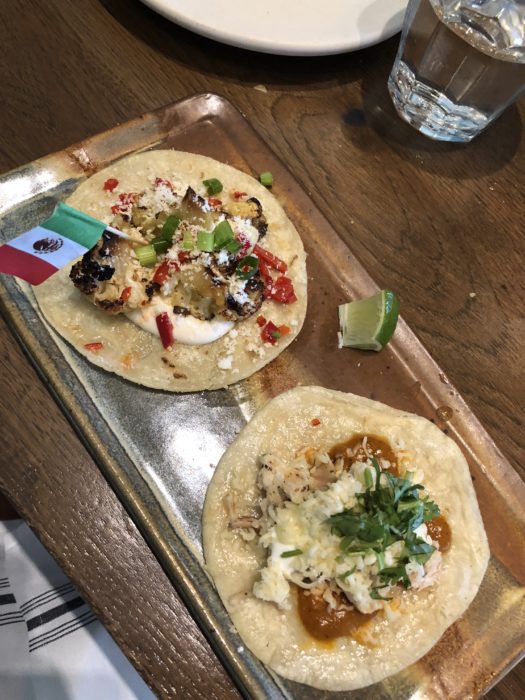 And that's a wrap! Thank you to my second set of visitors for coming to experience Nashville with me!