With all the fire starting this past week, I never got to recap my weekend at home. Before I get into that, I want to share a little bit about my weekend.
One of the most heartbreaking parts about the wildfires are all the animals that are lost/injured/killed when owners have little to no warning to evacuate. Some amazing people have been doing great work to evacuate, rescue, and save countless animals. Here at the vet school, we are starting to get patients. I finally got the chance to help out, and I jumped at the opportunity. I spent Saturday morning helping out with some burn victim kitties, and I'm on call Monday night in case we get lots of patients.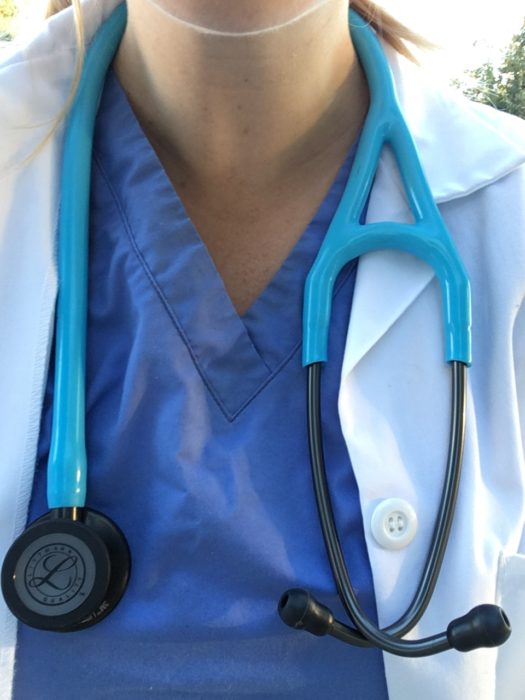 The only bright spot in all this tragedy is seeing the community come together to help. The spots to help out with the fire victims at the vet schooled filled up SO fast. My classmates raised money to take donations into Sonoma Country. Many businesses and organizations are donating money and items to help the victims.
And through all the tragedy, we are starting to see traces of hope; dogs that stayed behind to protect the farm animals, and all emerged safe. People who returned to find their houses gone, but their pet, healthy, waiting for them. People doing incredible things to save lives.
That being said, the fires are still burning, so my thoughts go out to those affected.
I spent my Sunday morning volunteering at a pop-up clinic. It's an amazing experience, because we get to work with clients in need and practice taking the lead on cases. This morning was my first opportunity to take the lead myself, without the aid of an older student! Things like this weekend make me so happy I'm going into this field.
Also this weekend: I played intramural soccer. I haven't played soccer in 8 years, but I grew up playing it from the age of 5. WHEW. I consider myself a fairly fit person, but soccer running is a different kind of fitness. We ended up playing a shortened game, and I don't think anyone was complaining about that!
ALSO this weekend, I tried out Davis's newest brewery, Super Owl. I like it, but 3 Mile is still my favorite beer in this area!
Back to my weekend home. I drove Chloe back Saturday morning after a final walk around the neighborhood.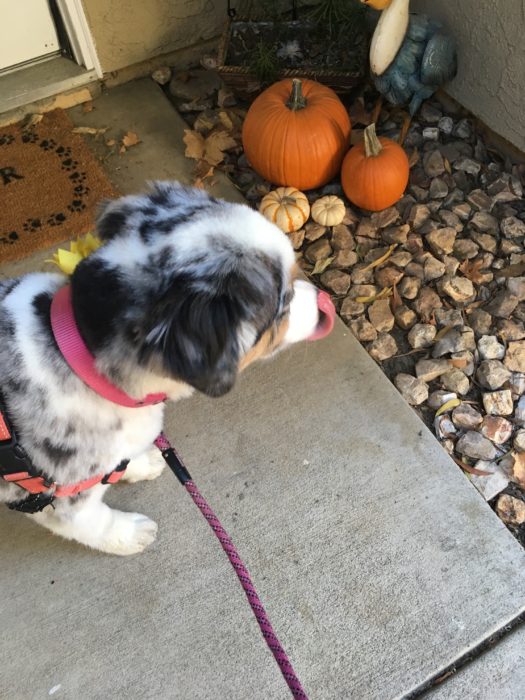 One of the first tasks was visiting the GF bakery for Saturday donuts! These are great because they're baked, not fried.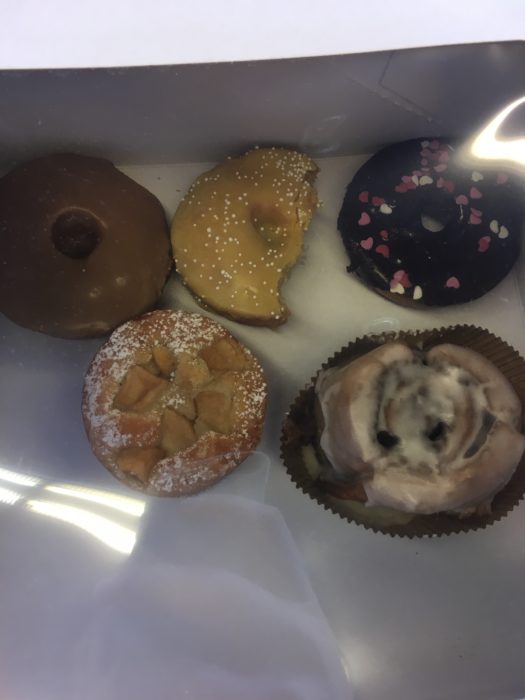 Maple donut, orange donut, chocolate donut, and apple cake and a cinnamon roll.
That afternoon, I snuggled with kitties and then met up with a friend at Stanford who just transferred there. It reminded me of how hard undergrad was. It's somehow easy to forget that…
On my way home, I picked up dinner to celebrate my dad's birthday, a bit late!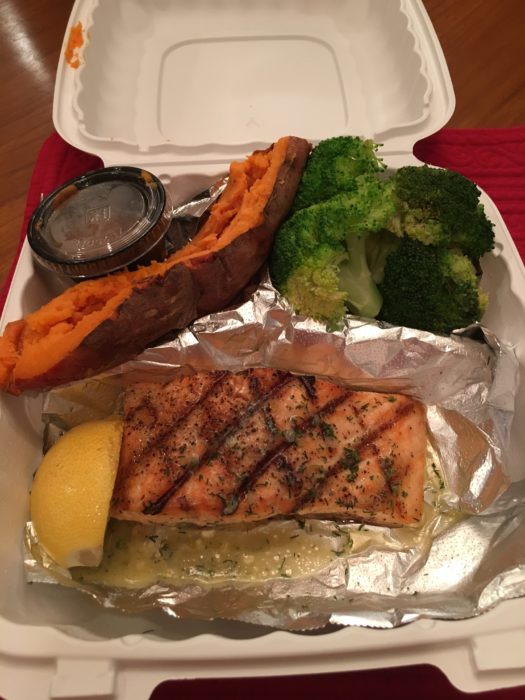 I had salmon with a baked sweet potato and broccoli.
We also broke open the growler that we brought home from Kansas in January! That was a definite upside of vet school interviews! Even all these months later, it was delicious and fizzy. This was Reindeer Sweat, which was a holiday-themed stout. I believe it had notes of chocolate and cherry. This was one of the best stouts I've had in a while. Totally worth braving icy temperatures!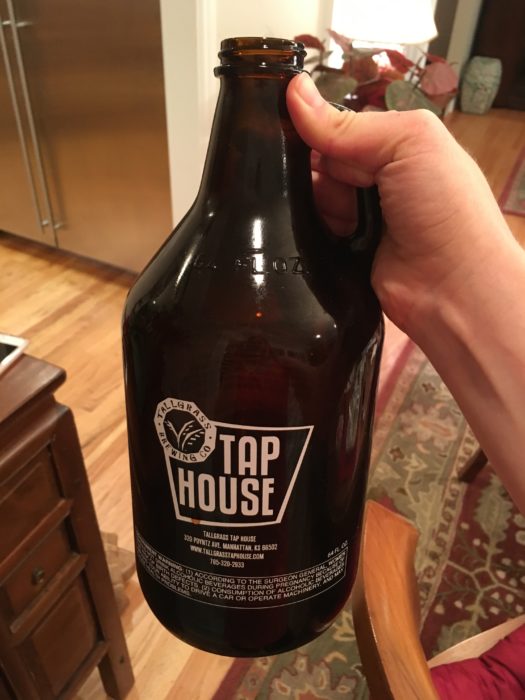 My mom made a German Chocolate Birthday cake:
My sister made Gelato and brought dulce de leche to put on top, so I had a bowl of that! Yum!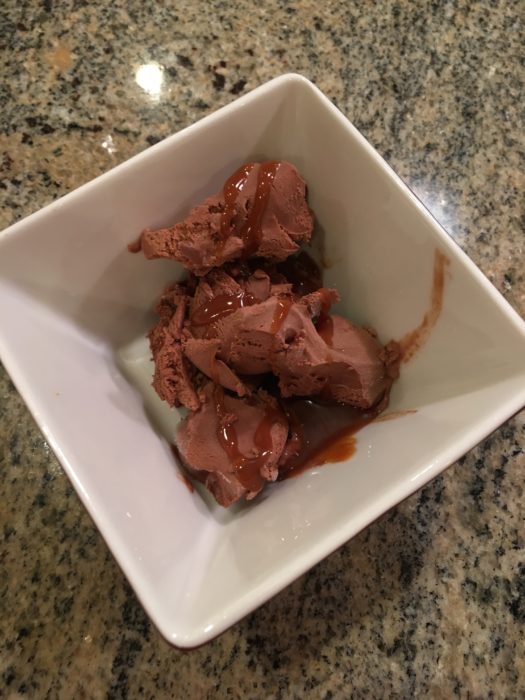 Sunday morning, I ran 4 miles at one of my favorite places ever.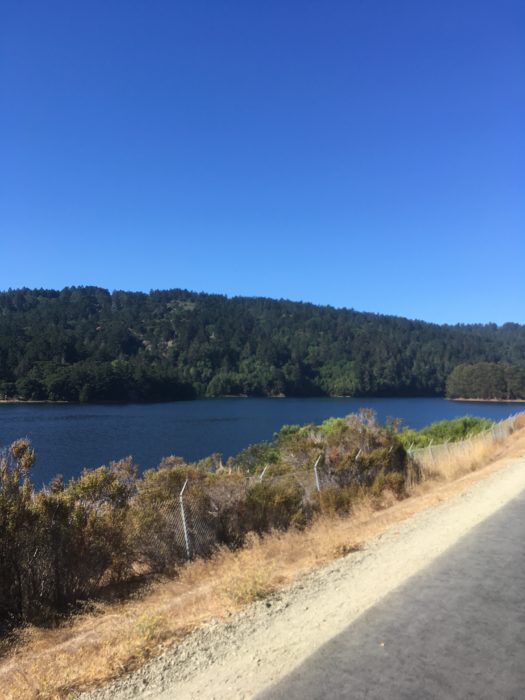 I've mostly been running 3 miles over the past year, and it's amazing how different it feels with that extra mile…overall it went well though!
For lunch, my dad grilled peaches and chicken (I took lots of leftover grilled chicken back to school with me…) and we made grilled chicken and peach salad.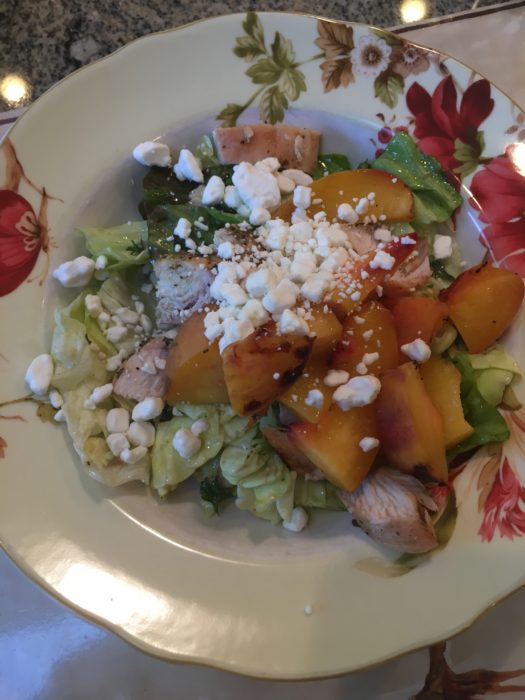 I also brought a zucchini with me and backed another loaf of zucchini pumpkin bread.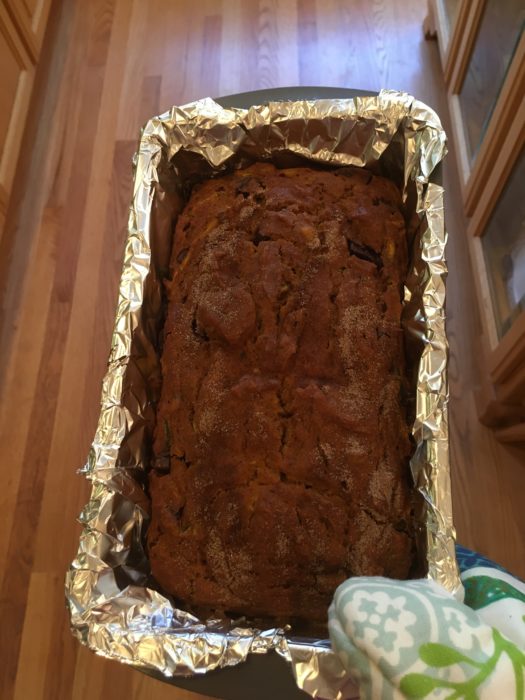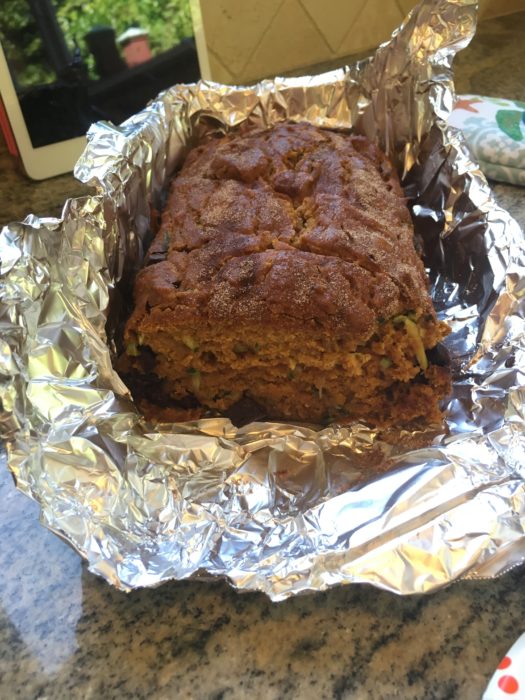 People who let their bread cool, I understand you the least.
That afternoon, one of my friends from home (the one with the puppy!) came over for a little dog walk. They're officially friends, which was such a good feeling after Chloe's behavior the previous week. They were both pretty tired, so when they played, it was sort of in slow motion.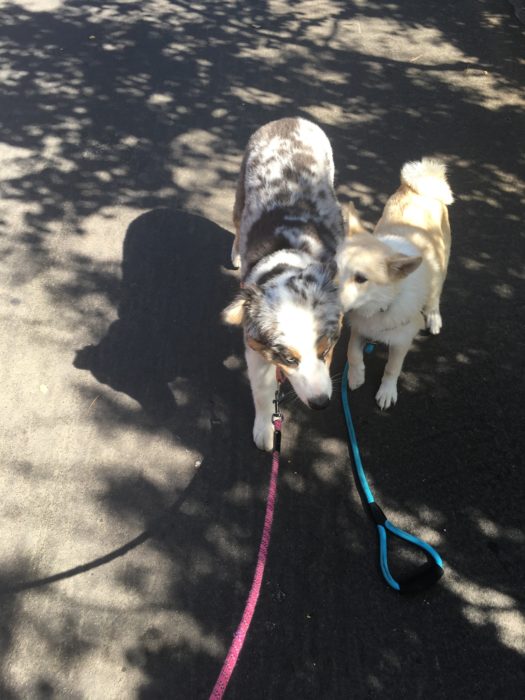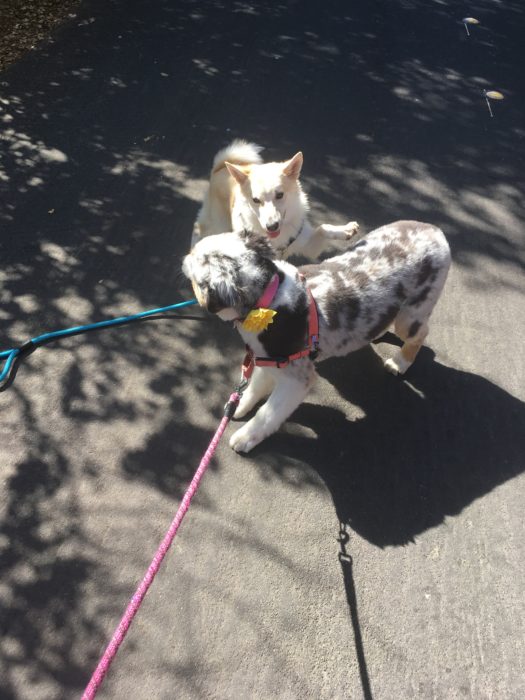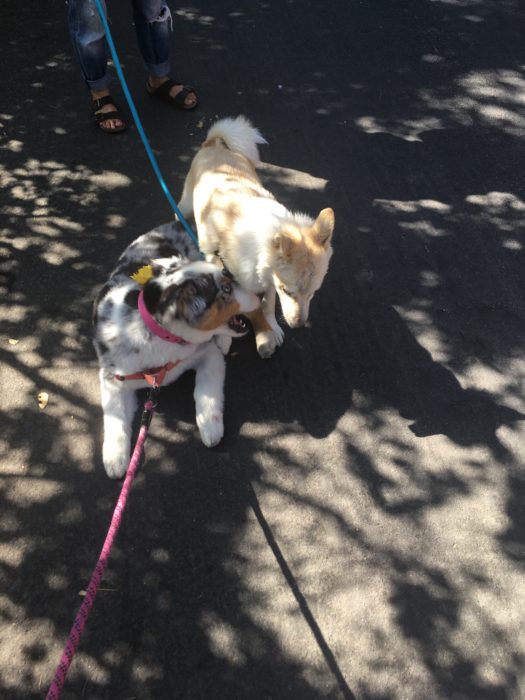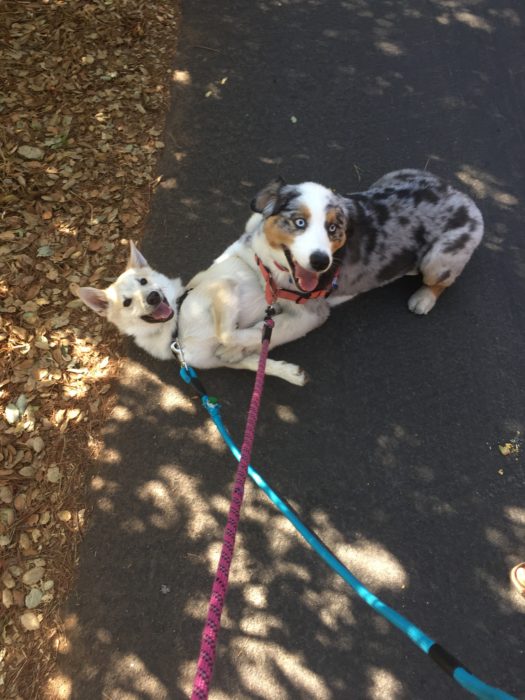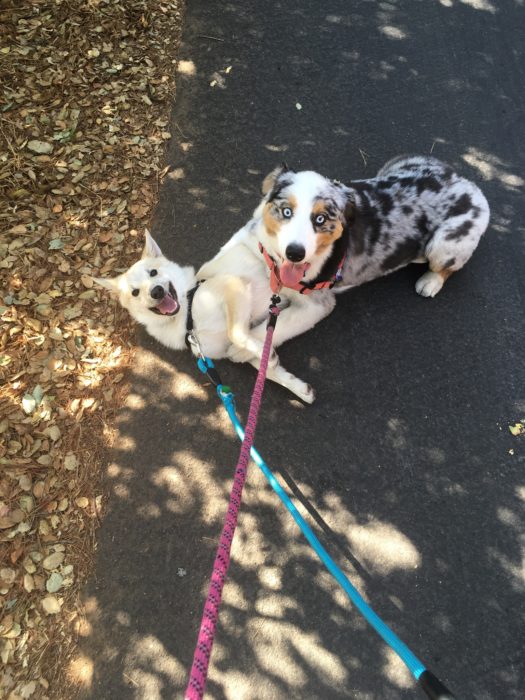 Then, it was time for me to return to school. When I got back, I had a text from my sister waiting, saying she has just adopted a kitten! Um, excuse me, you couldn't have done that a few hours earlier?? Look how cute she is though: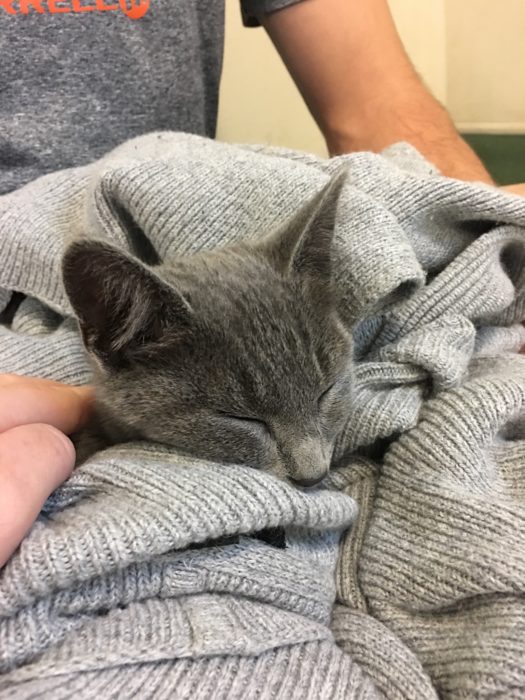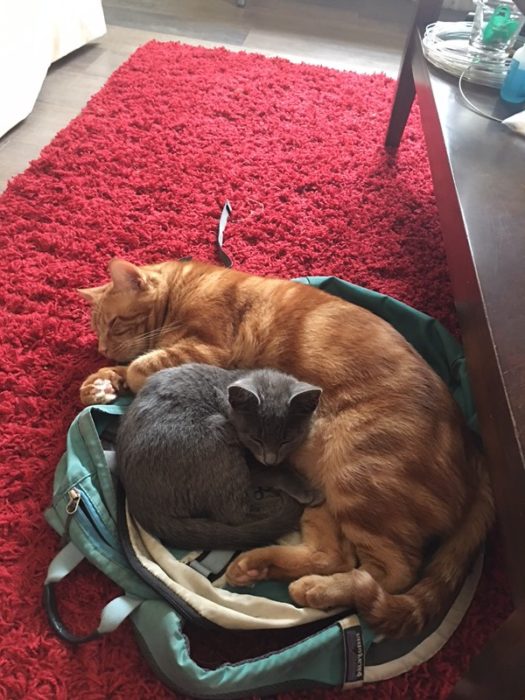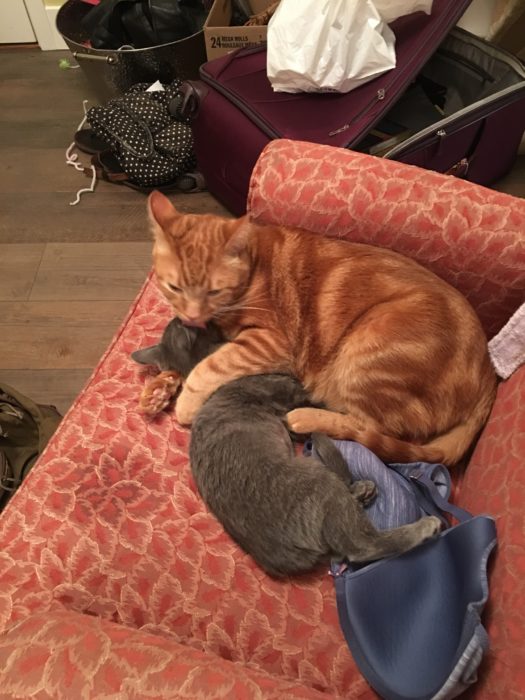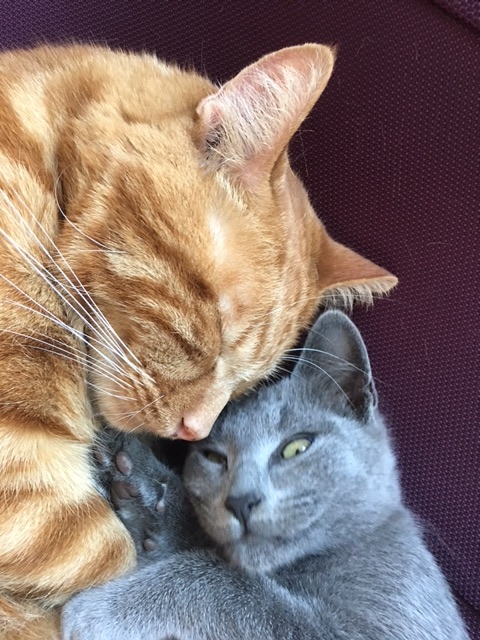 Ok, I'm back to studying!