Hello!
I just finished my first week of vet school and WOW. What an incredible week. I grew so much as a person. I learned a lot about communication. I reflected on myself. I met my new classmates. I'm SO excited for what is to come.
I'm also white coat official!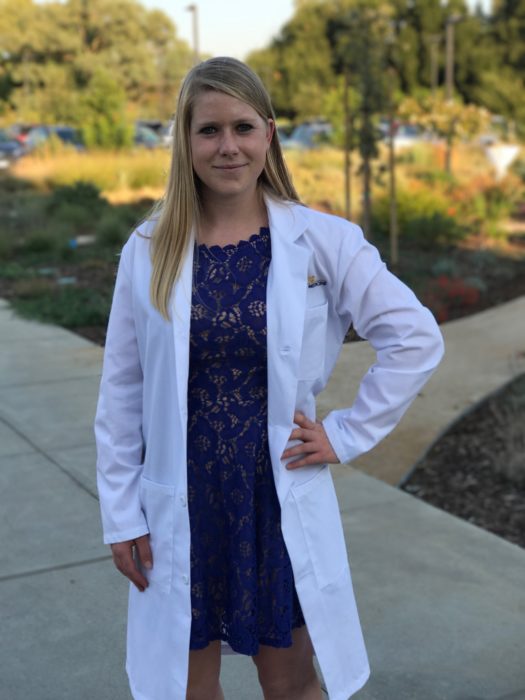 I want to share my white coat night, and then I'll go into some snapshots from the week.
One of my best friends who I've known forever came up for the ceremony, as well as my parents, my sister, and her fiancé (in 2 weeks, her husband!) It was amazing to have such a great group supporting me.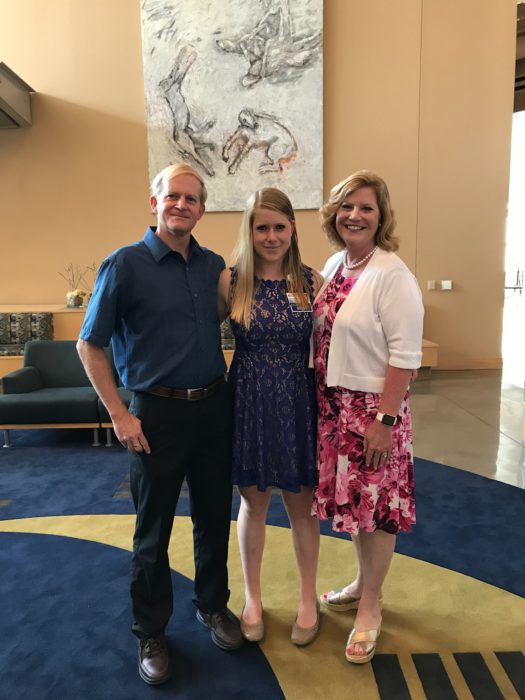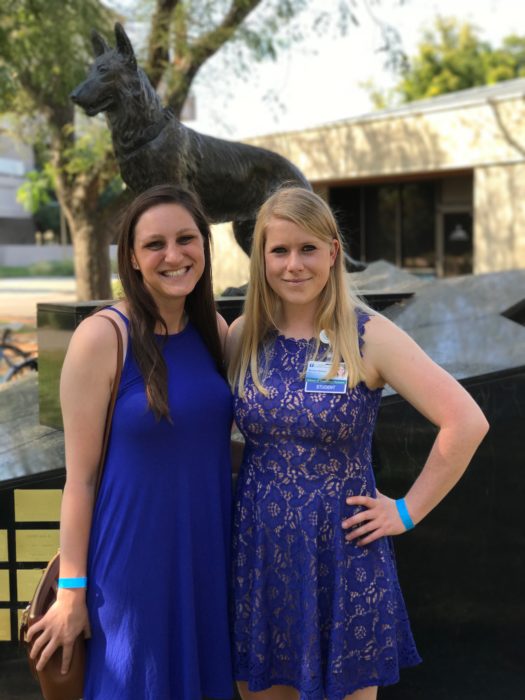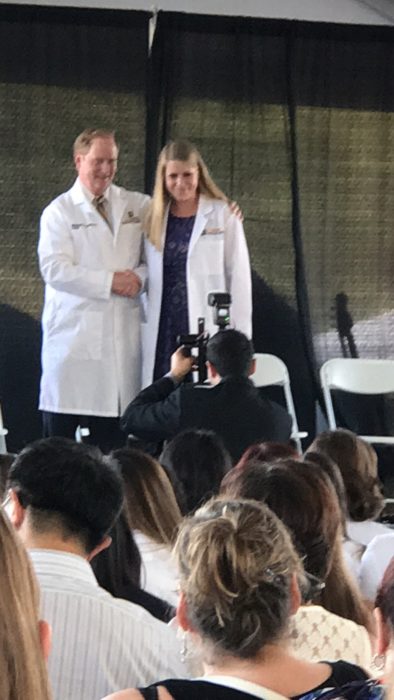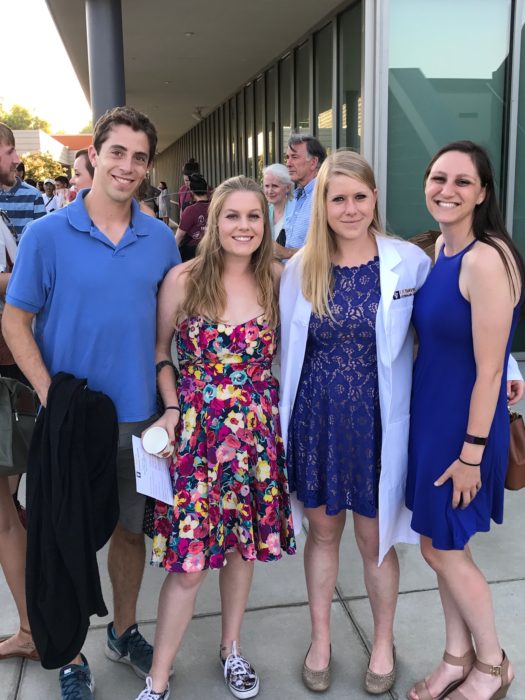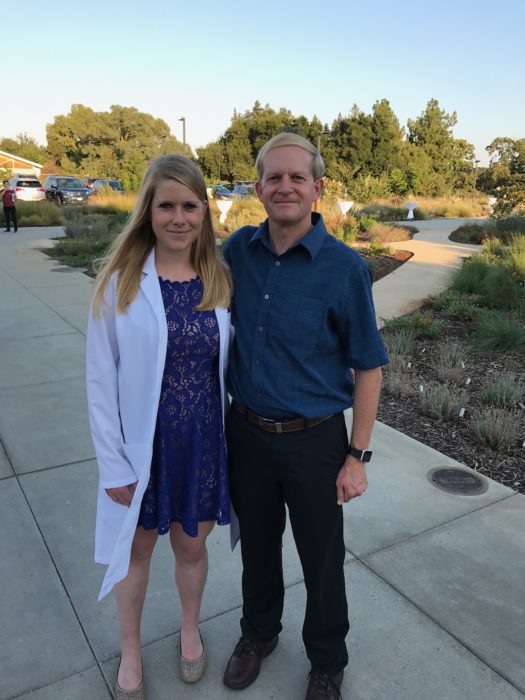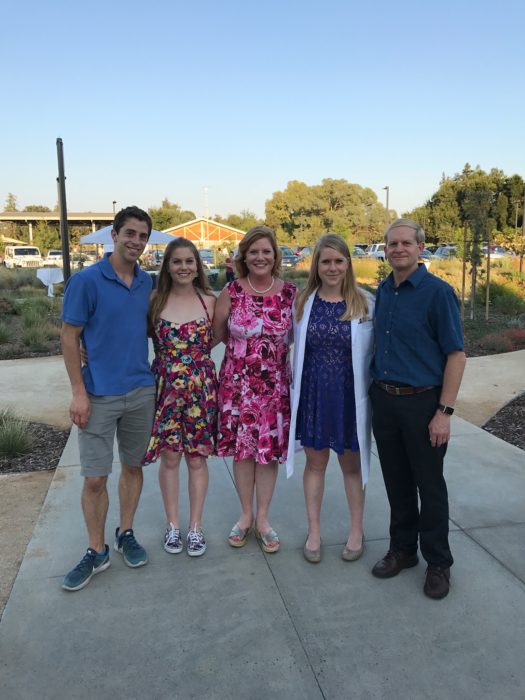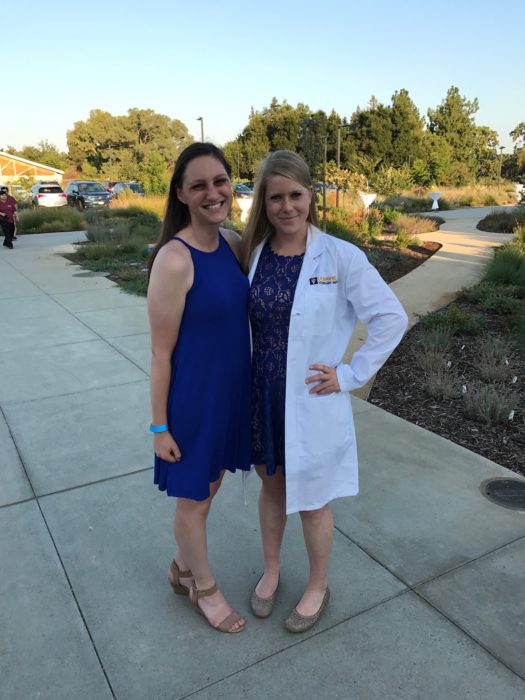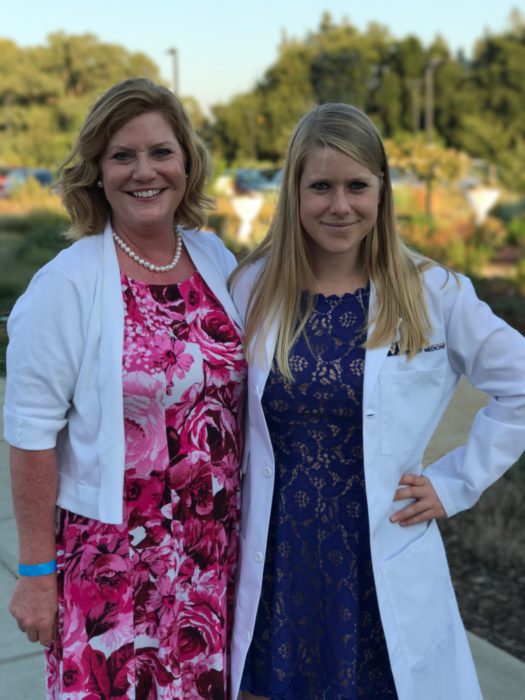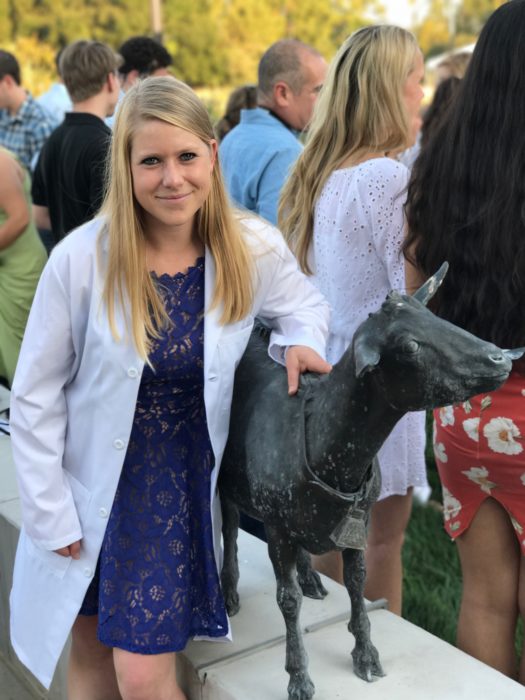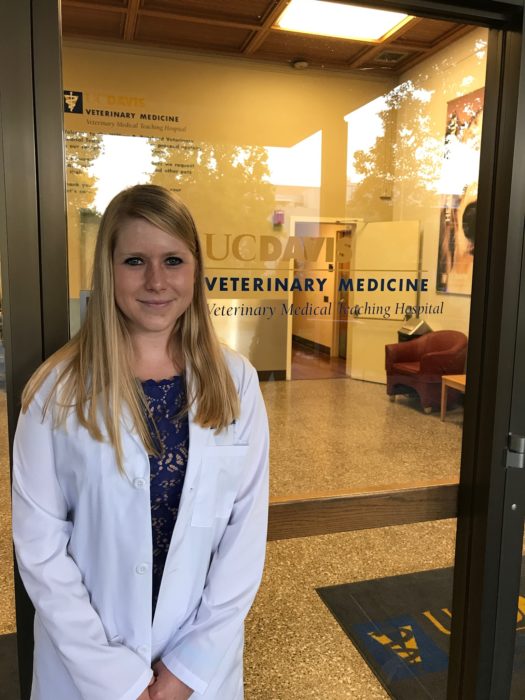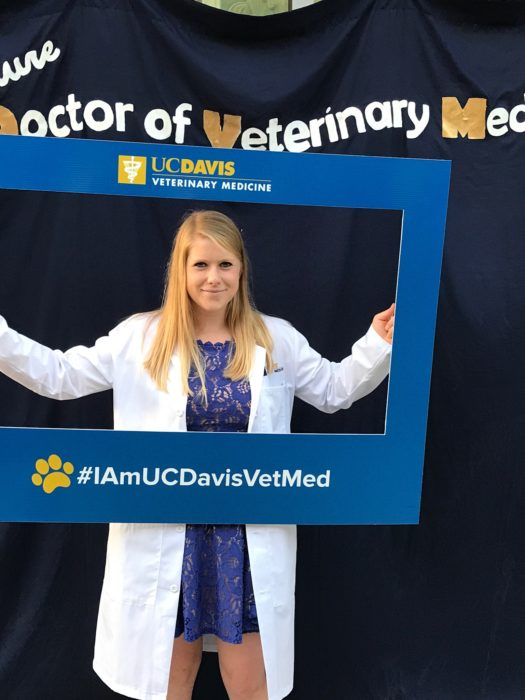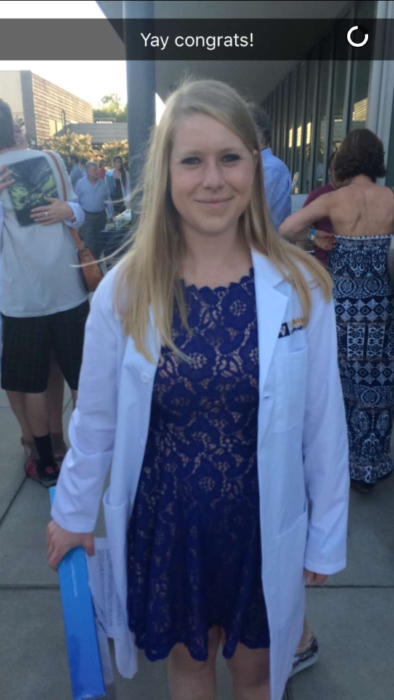 We stuck around for some of the post-ceremony festivities before heading to a local brewery (my new fav) to talk about the week.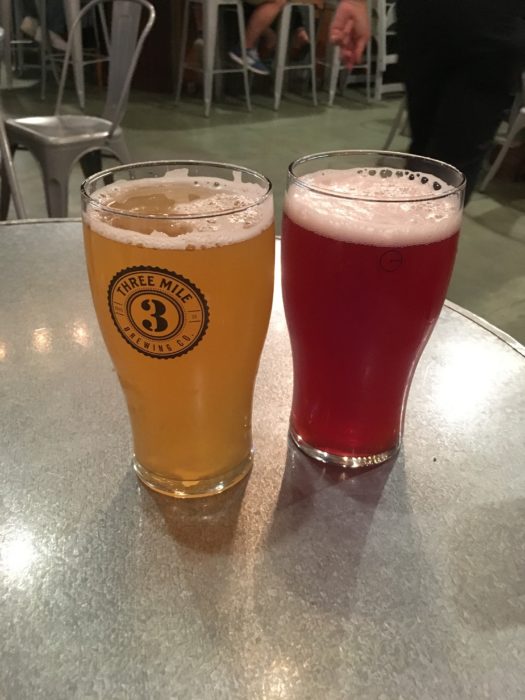 I recently discovered I love Saisons, and this is one of my favorites!
After beer, we went to Burgers and Brew, a Davis staple, for some burgers. I don't eat much meat these days because I don't love to cook it, so I was craving some! I got a turkey burger in a lettuce wrap with sweet potato fries.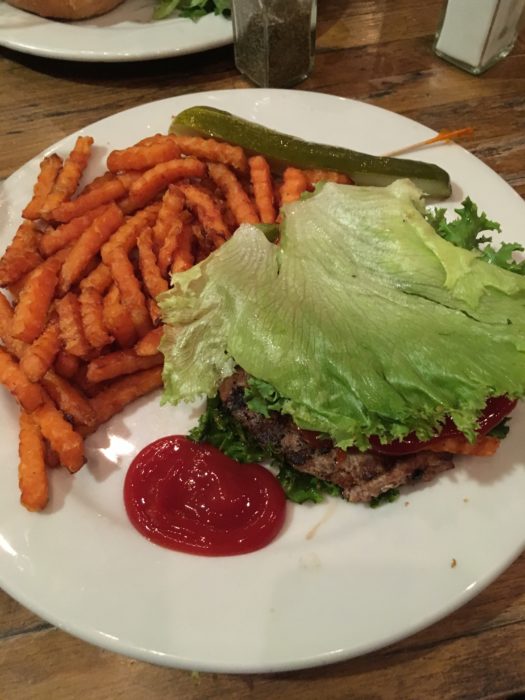 We got home pretty late, but definitely had to break into the adorable cupcakes my parents brought!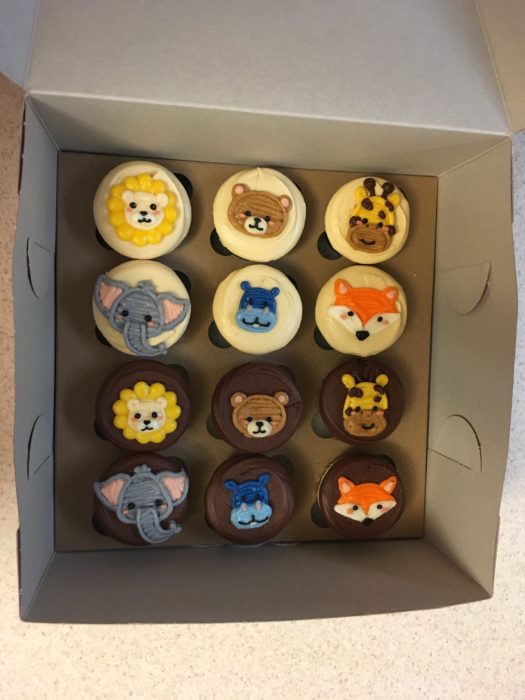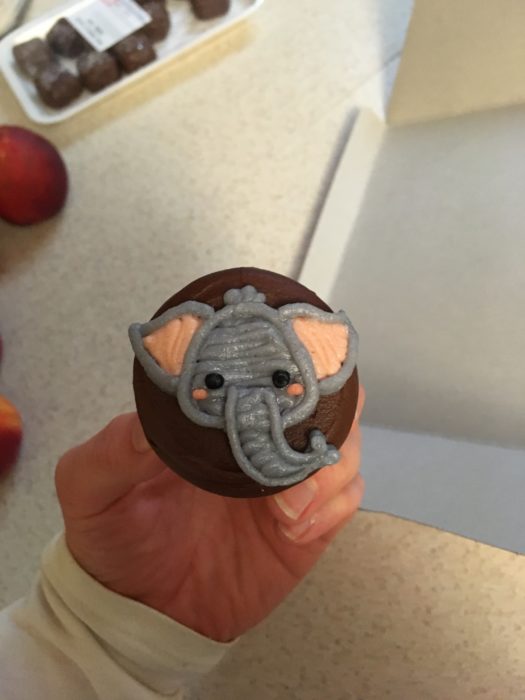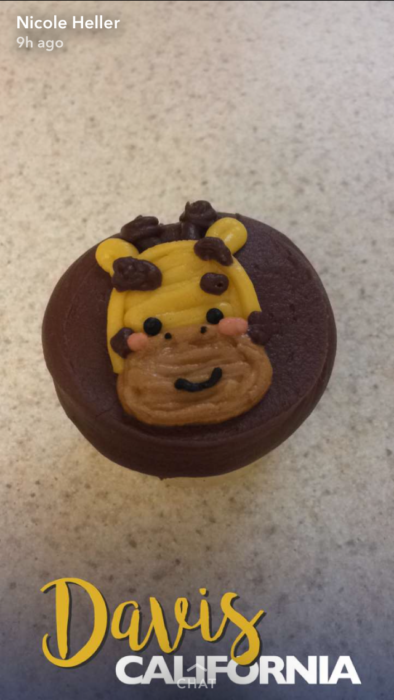 Then this morning, we went to my favorite coffeeshop for baked goods and coffee. I had a cappuccino and a GF blueberry muffin, plus a GF chocolate donut to share.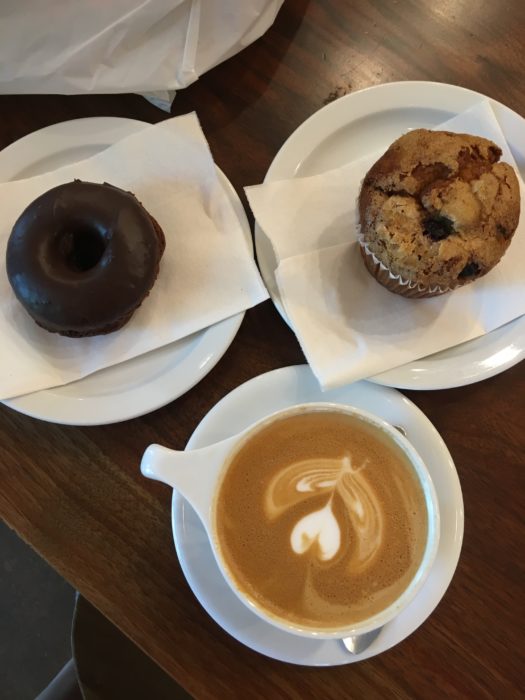 It was so nice to have everyone here! On top of all of that, my parents gifted me an avocado tree, complete with installation (my dad dug the hole). I'm excited for that!
And my week.
Like I said, it was a blast but the days were long. We were often at school from 8-6:30, and then had a social event later that evening. Since this is a fitness blog, I do want to touch on how I balanced my workouts this week.
Monday was a rest day. Partly because I did 70% of Angie the day before: 100 pull ups, 100 push ups, 100 sit ups, 100 squats. So I scaled to 70 of everything. I'm glad I did, because I got blisters on my pinkies (who does that??) at the end. I felt way stronger than the 100 pull ups from a couple of weeks ago though!
Tuesday, I woke up early and ran 3 miles before school.
Wednesday, I bit the bullet and woke up REALLY early for 5:45am Crossfit. I definitely feel like myself with morning workouts, but was dragging during the day. Thursday I did 5:45 Crossfit as well. Friday, we had a half day before the White Coat ceremony, so I went straight to the campus gym from class and did a quick squat focussed workout. It's crazy how fast strength goes. I did not feel strong, and I realized it, so I didn't get too crazy with the weights or reps because I knew I wouldn't be able to walk today otherwise!
In terms of food, I feel like I was pretty hungry a lot of the week, probably thanks to long days!
Here are some snapshots: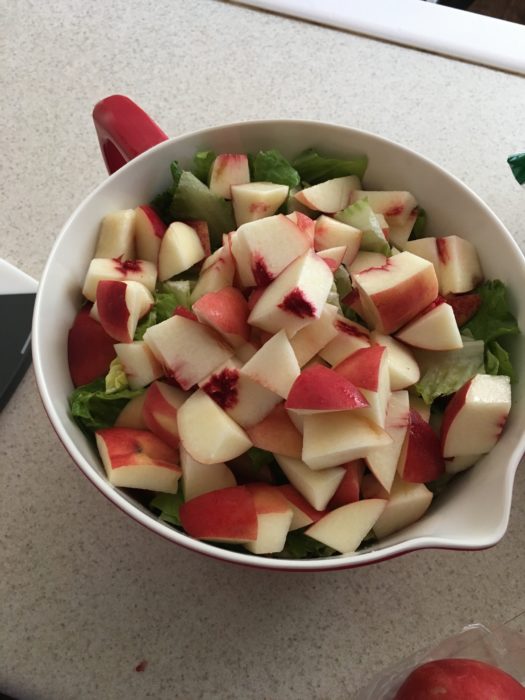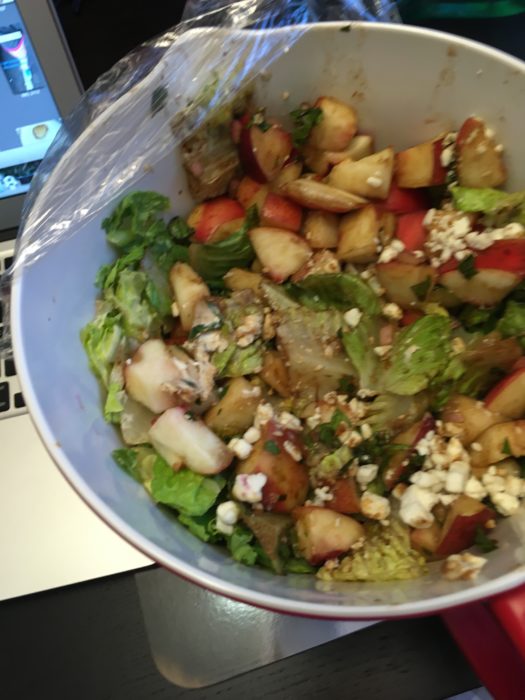 Peach and goat cheese salad I brought to a potluck, and had TONS of leftovers of.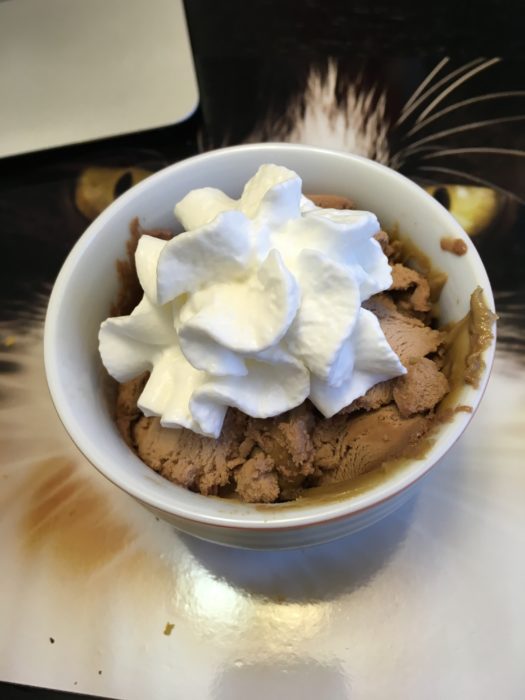 Current favorite dessert: chocolate Halo Top with sunbutter and whipped cream.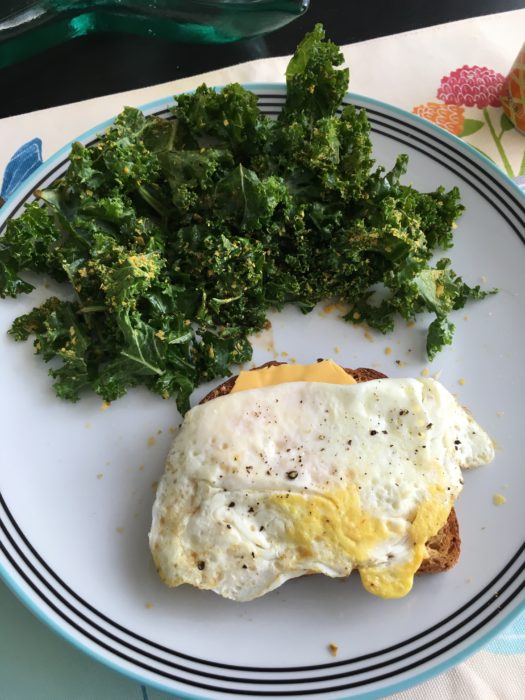 Toast with cheese and an egg, and kale salad with balsamic, garlic powder, salt and pepper, and nutritional yeast.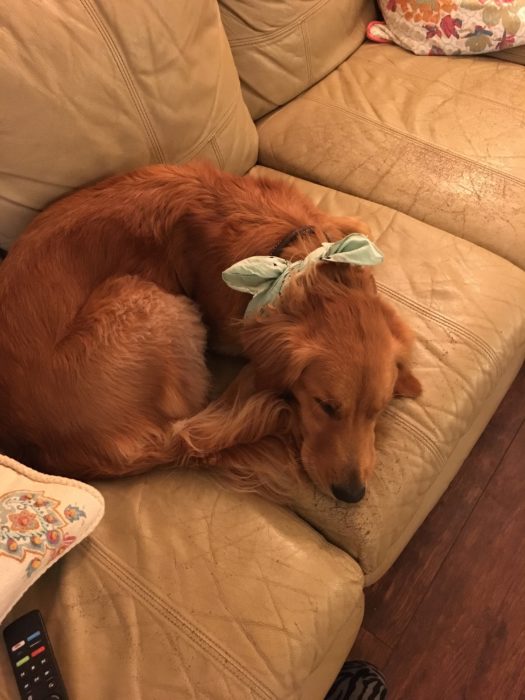 One of my new roommates 🙂
Required first day of vet school selfie.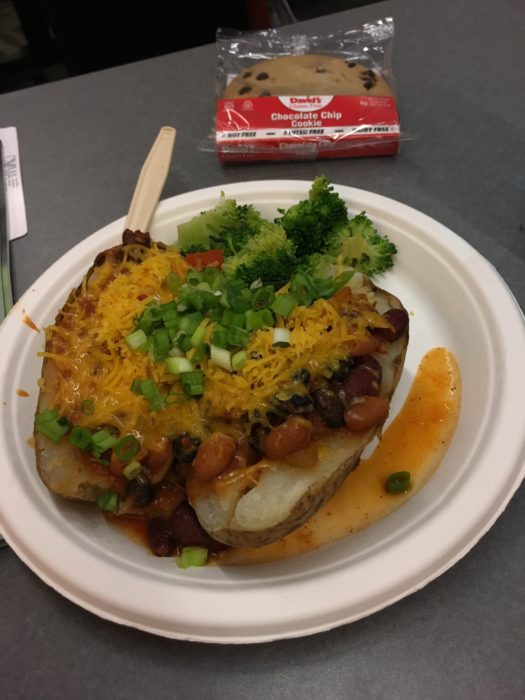 Baked potato with vegetarian chili, GF cookie.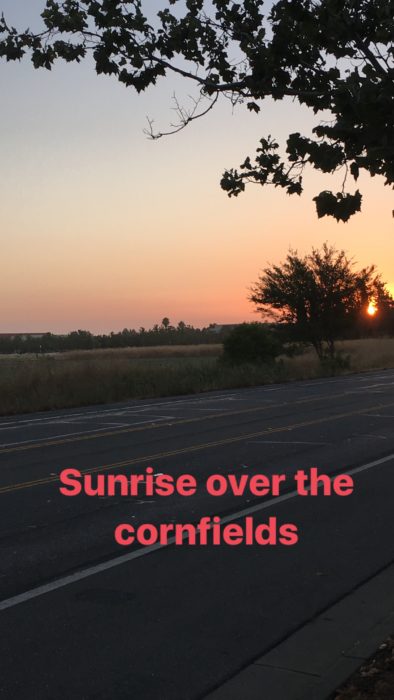 Scenes from my morning run.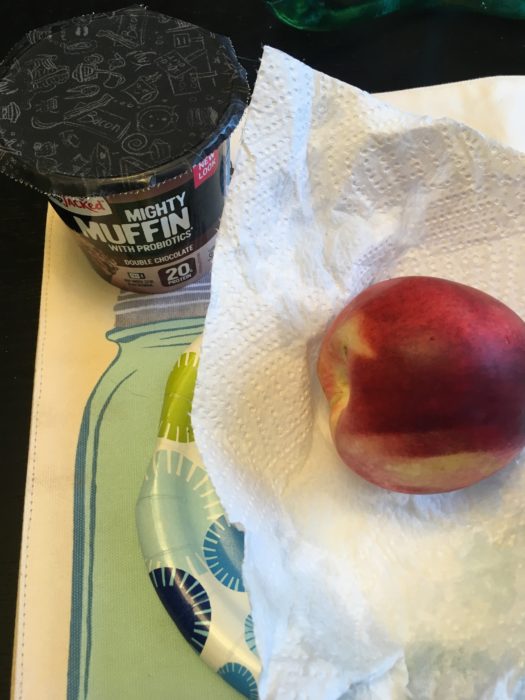 Nectarines have become a staple.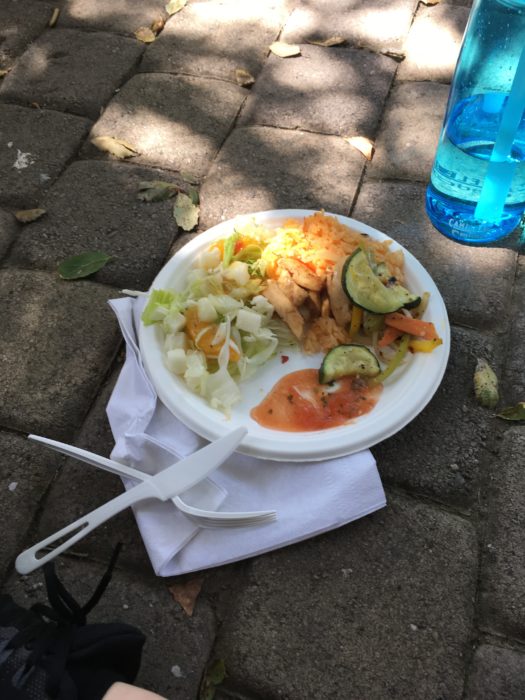 Mexican lunch.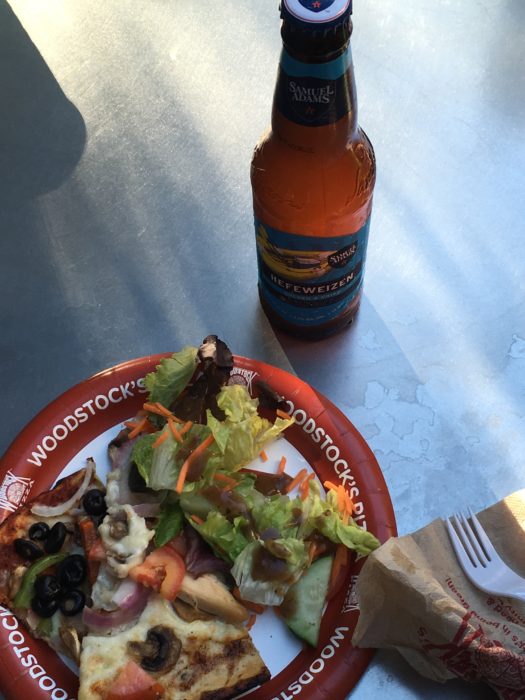 Super delicious GF pizza. One piece was veggie and one was garlic chicken.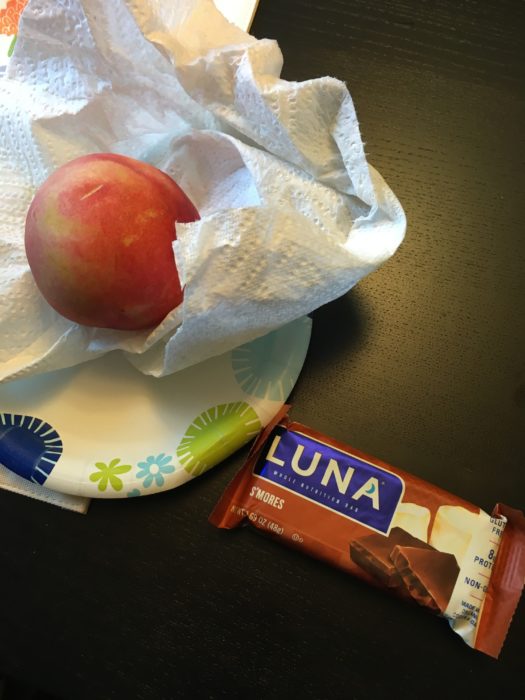 Post-Crossfit, I had zero time so I took breakfast to go!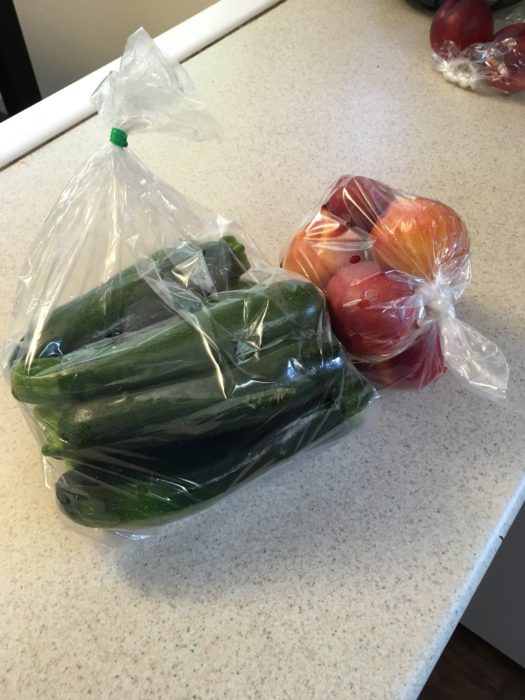 Last week I bought massive amounts of zucchini and nectarines. And then this week, I went back and did it all again! It's just SO cheap. All of this (and the picture doesn't do it justice), was less than $5!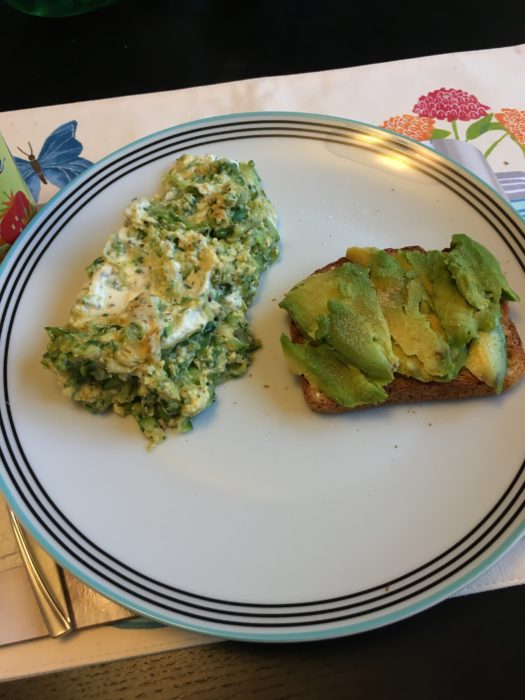 This is a staple dinner. Grated zucchini, egg whites, and garlic and herb cheese.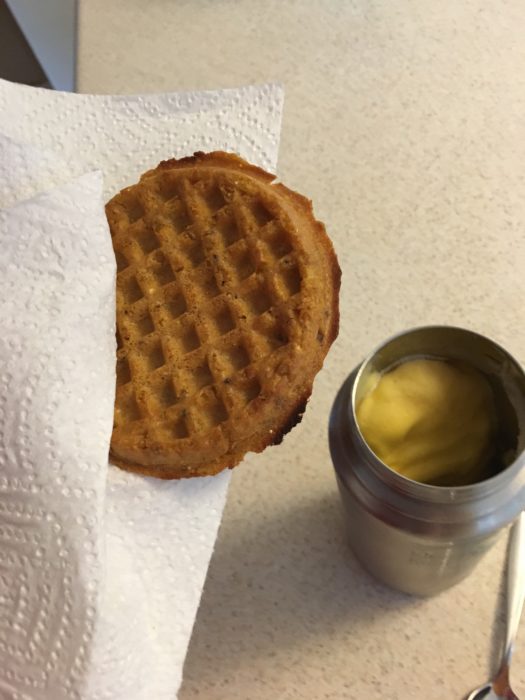 Post-CF breakfast: a pumpkin spice waffle and a mango vanilla smoothie.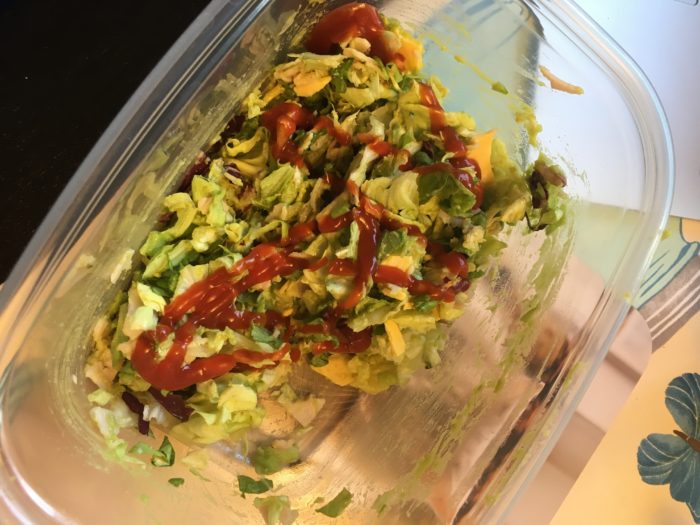 After eating zucchini ALL WEEK, I was craving ketchup like crazy so I made an emergency run to the store to get something to put it on! I got lettuce and deli turkey…I fully acknowledge that this is incredibly weird. Such is life. As is this salad: guacamole, turkey, cheese, and ketchup.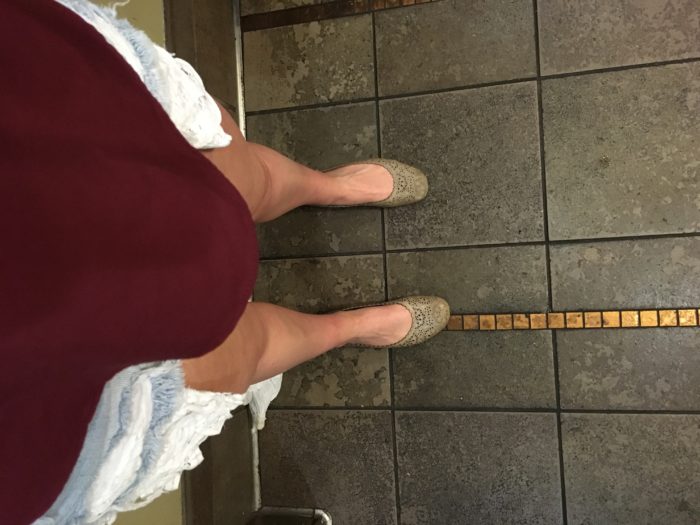 I have a pair of these shoes that are super ratty. And then I recently bought a new pair. I wore one of each out…and didn't realize it until I was about an hour in. This picture doesn't do it justice, because the ratty ones look ROUGH. Whoops.
And that was my week! I may have mentioned it before, but I want to say again that as I begin vet school, this blog will understandably change a little bit. I will be posting less frequently, because I will be crazy busy. I also want to take a step back in terms of what I share, and stick more towards health/fitness/healthy and easy meal ideas (especially quick and easy!) and less of the personal life things. Just a heads up! I do want to show that it is (hopefully) possible to stay healthy in vet school! (Or any intense school/work situation.)