Hello! I'm blogging to you from my new place, but I'll get to that in a separate post! Today, I want to recap my adventures from last weekend in Denver, CO! My sister is getting married in less than a month, and as her maid of honor, it was my job to plan the bachelorette party! We did it in Denver because her bridesmaids are scattered all around the country. One lives in Denver, and one was passing through for the week, plus it was pretty central location!
Friday, I picked my sister up. She had an adorable kitty guest keeping her fiancé company while she was gone!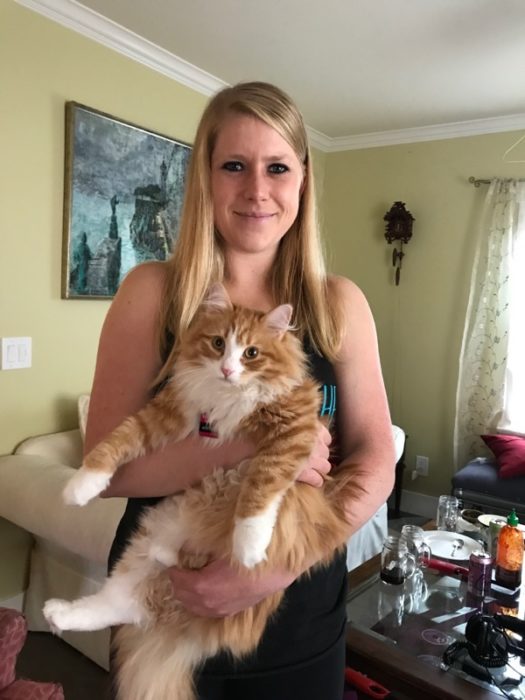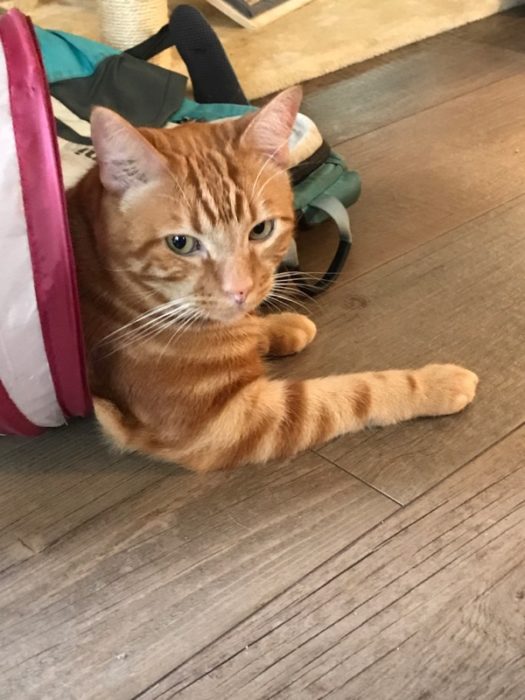 I fully outfitted my sister upon arrival.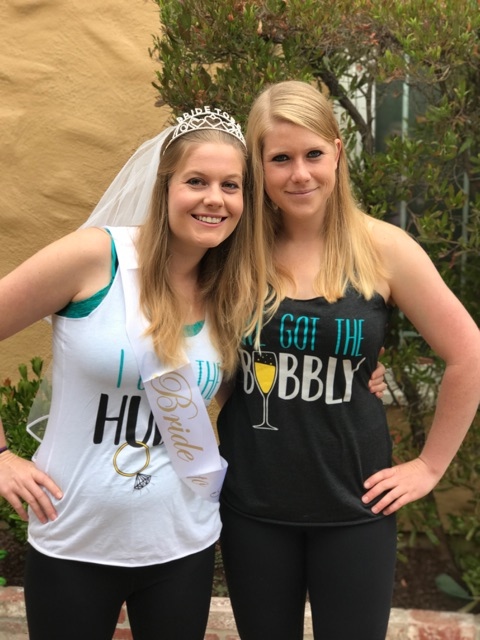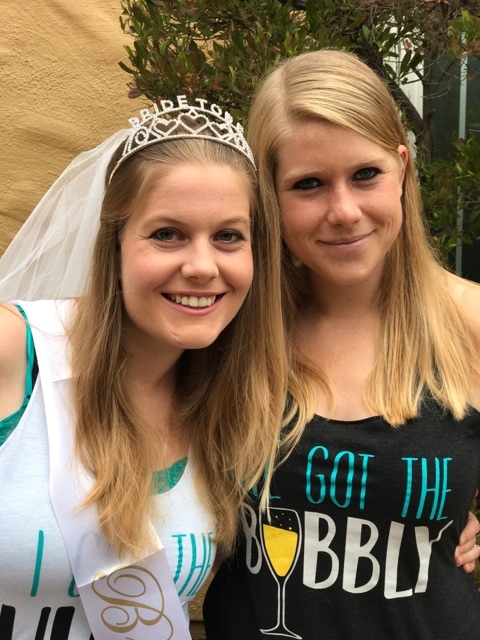 It was fun taking her through the airport and onto the plane with the veil! She got many congratulations. (Btw, her shirt says "I got the hubby," and ours say "we got the bubbly.")
I'm going to do a mostly photo recap of the weekend. When we got there, we went to dinner with her college friend at a vegan restaurant. I had a tofu bacon avocado sandwich with fried green tomato on GF bread, with sweet potato fries.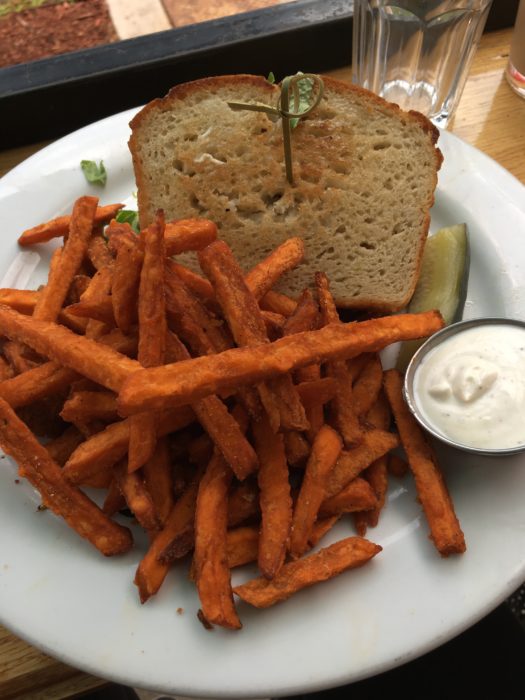 We grabbed a beer after, and I got a blueberry wheat beer. It was AMAZING, and definitely one of my top beers.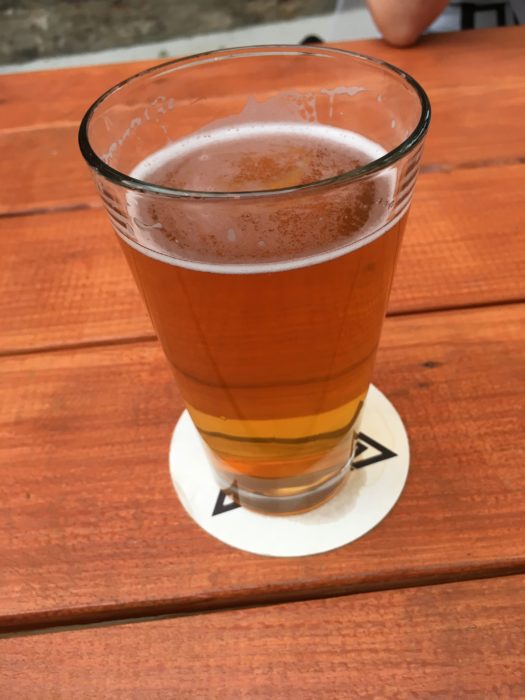 We stayed with one of my sister's other friends who lived in Denver, and she had the sweetest pup!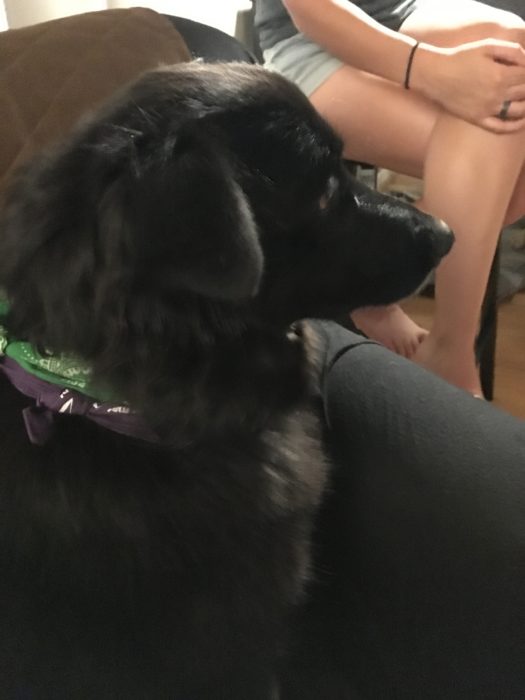 Saturday was the day I really had planned, so we'll do a photo recap!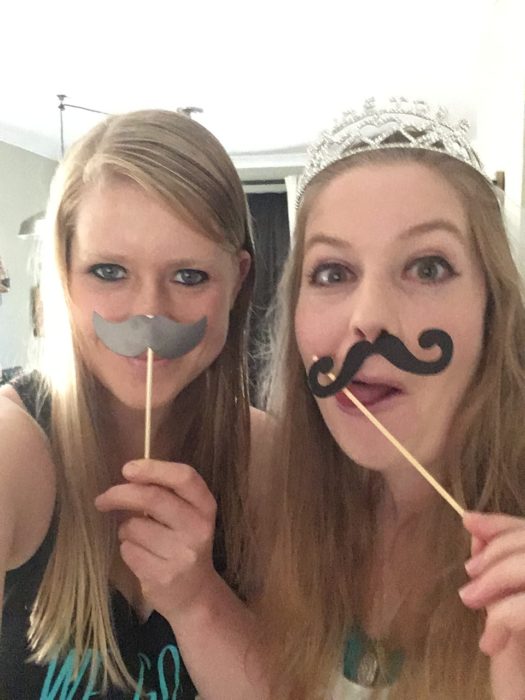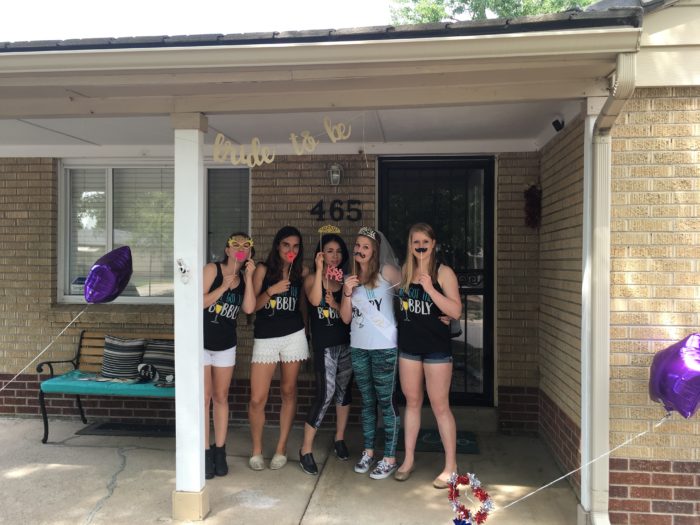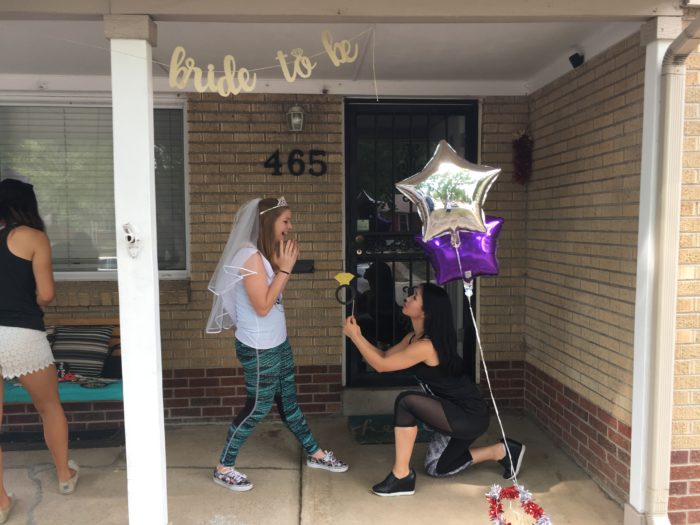 Coffee @ Steam Espresso Bar.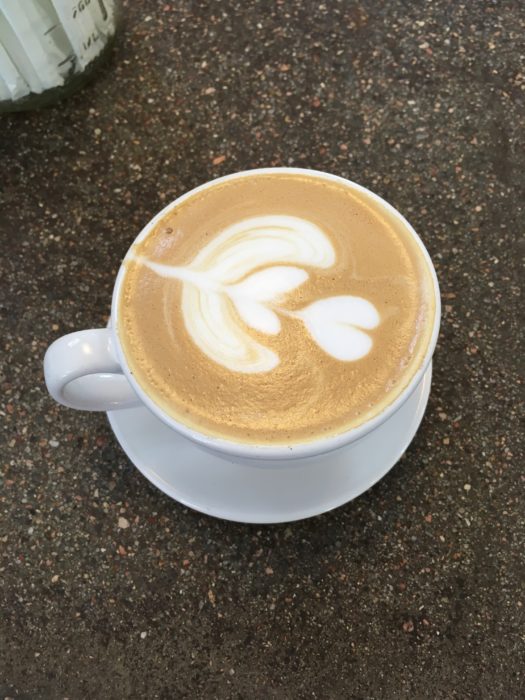 Lunch @ Avanti Food and Beverage for Quiero Arepas. I always saw these on the PaleOMG instagram, and when I realized we were in Denver and I was in charge of finding good food, I was PUMPED to try them OMG.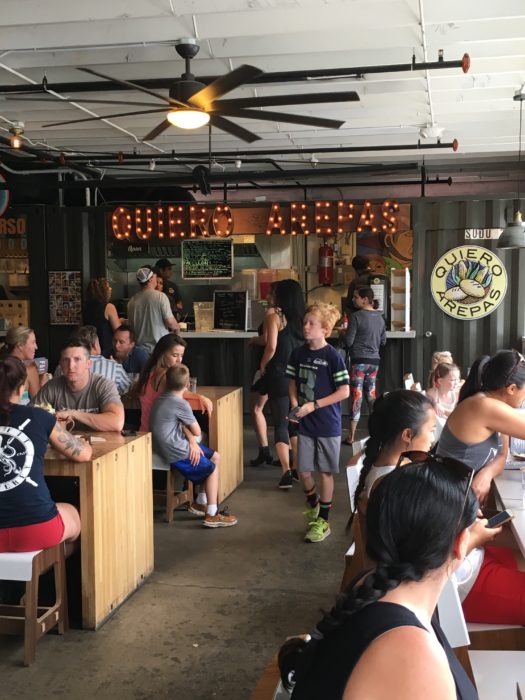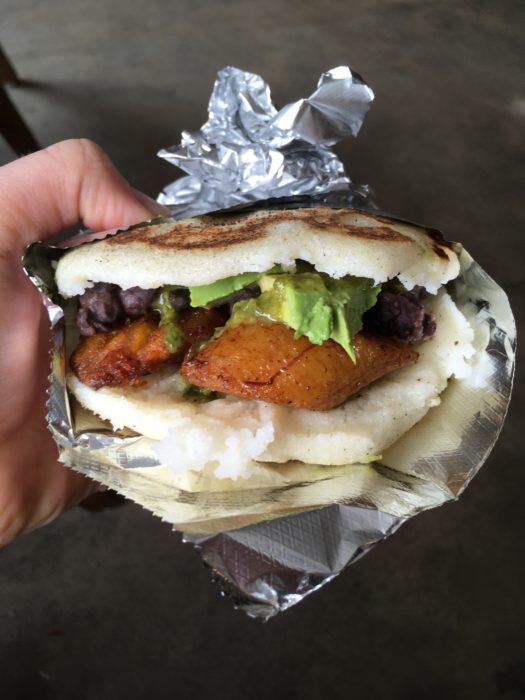 Fried plantain, black bean, avocado.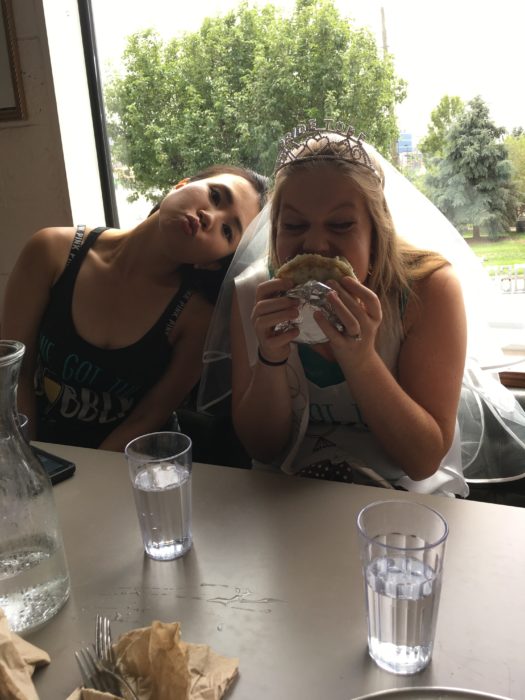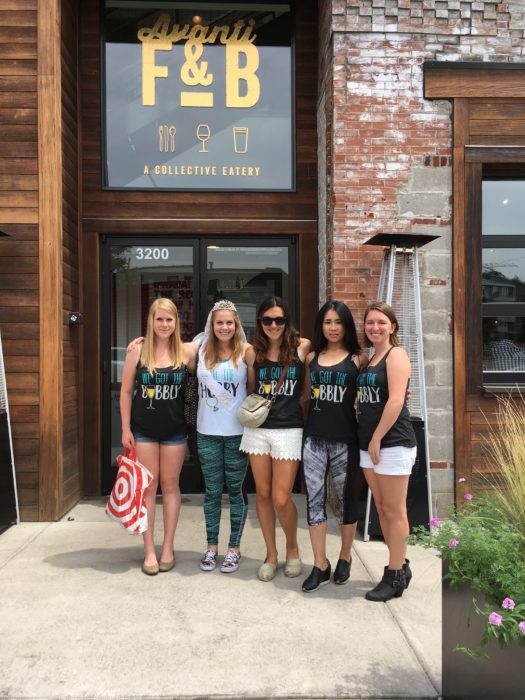 Pedicures, plus a new pup friend.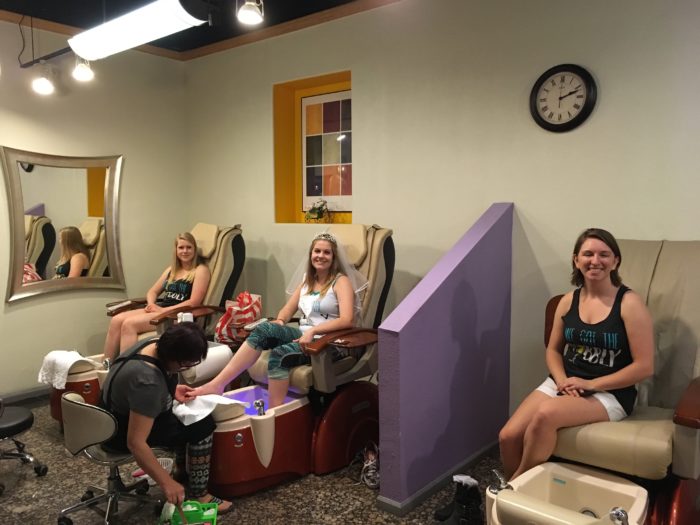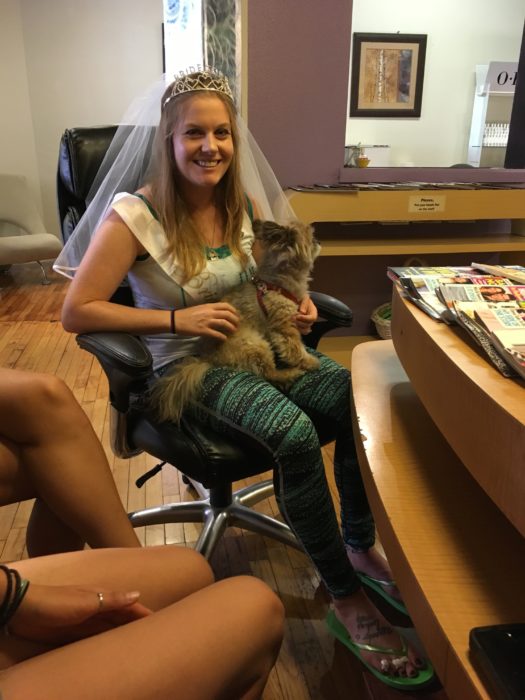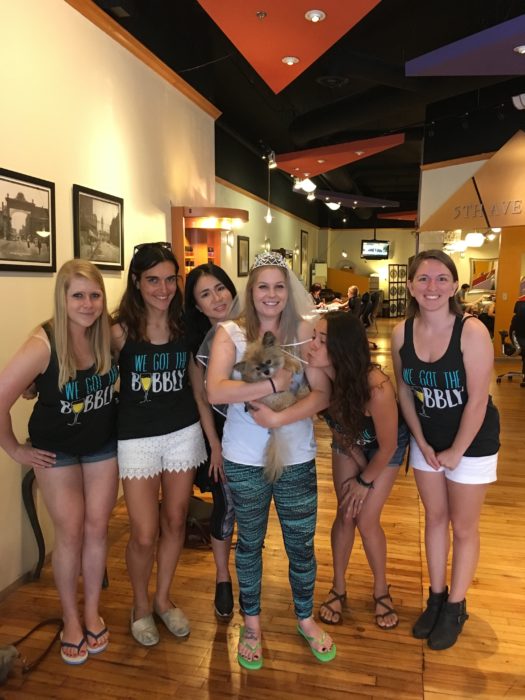 First draft, which is basically self-serve beer on tap, froyo style. There were like 40 things on tap, and you have a card that you swipe and then pour as much as you want. It was AWESOME. You could try a ton of different things!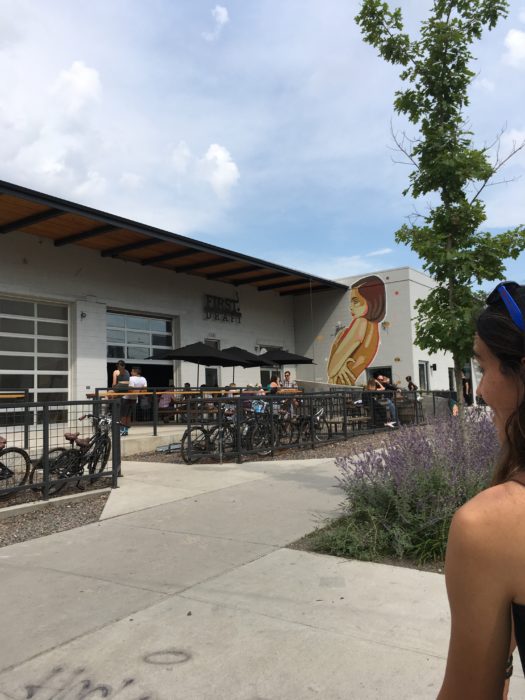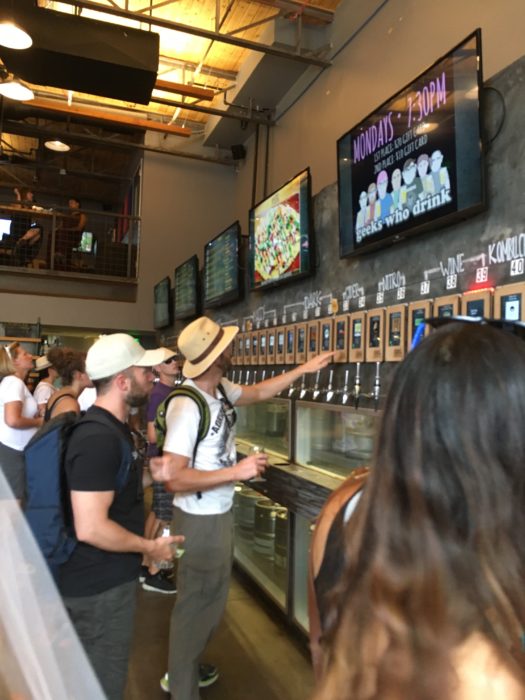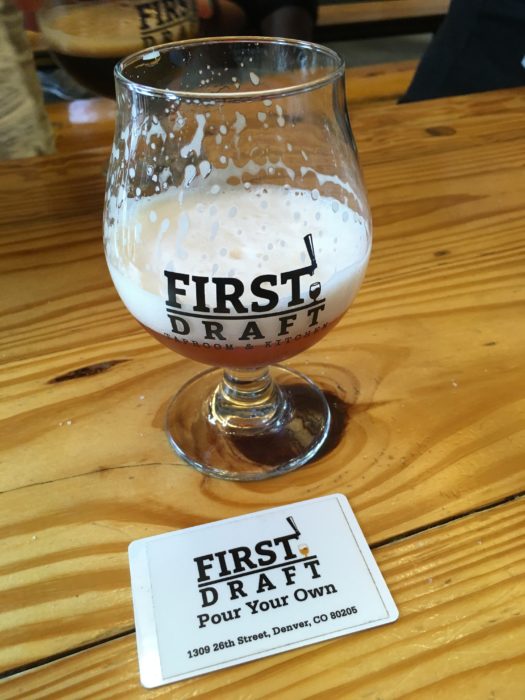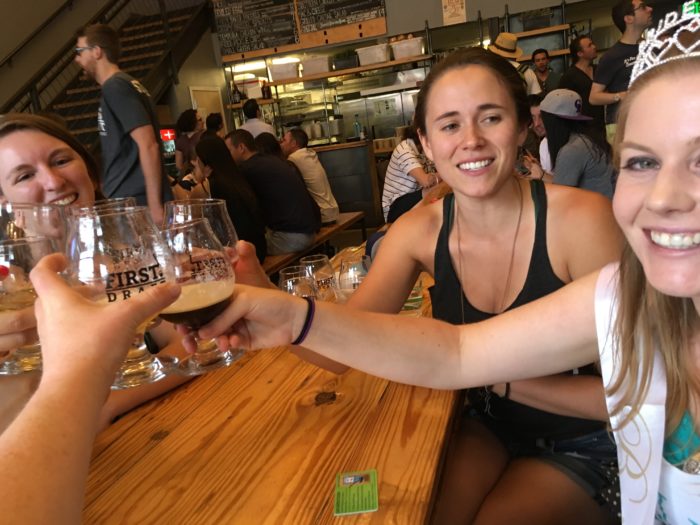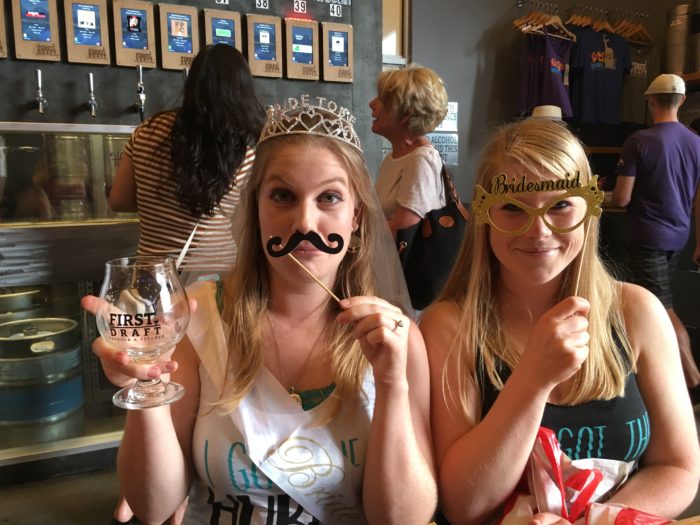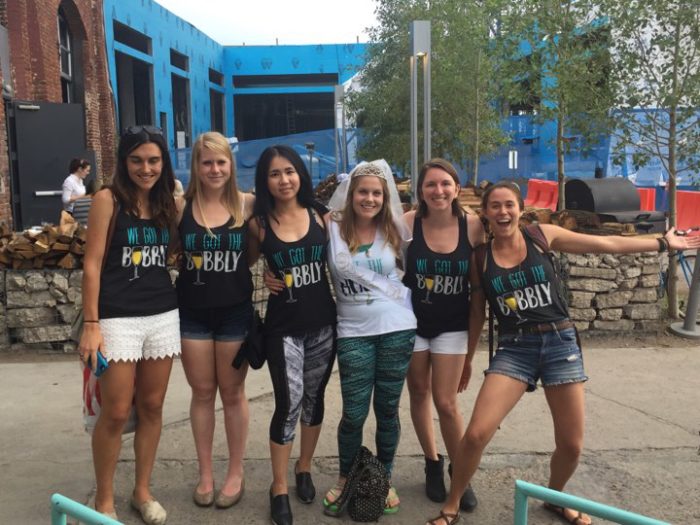 The Source for delicious tacos. I had a mushroom and a chicken.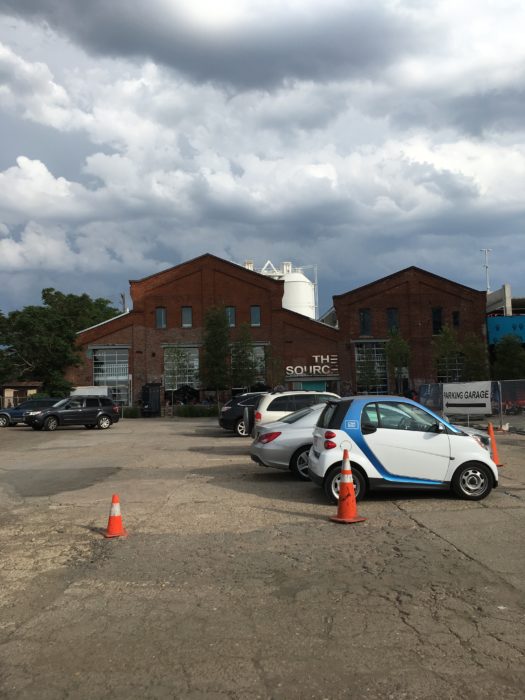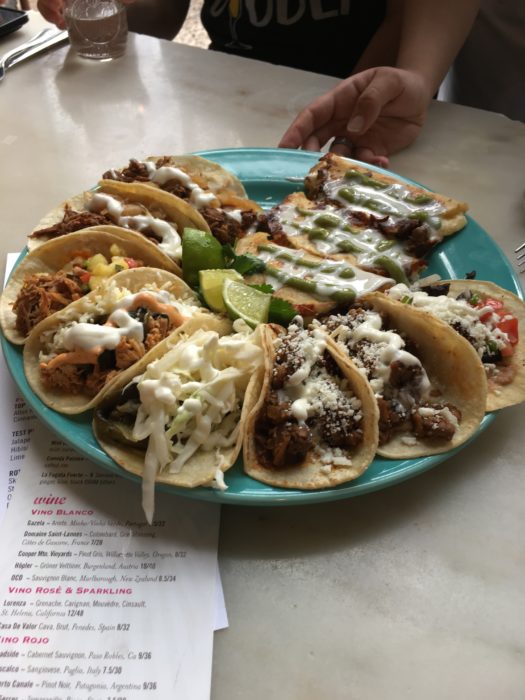 The Chocolate Lab for apps. They incorporate chocolate into a ton of savory items!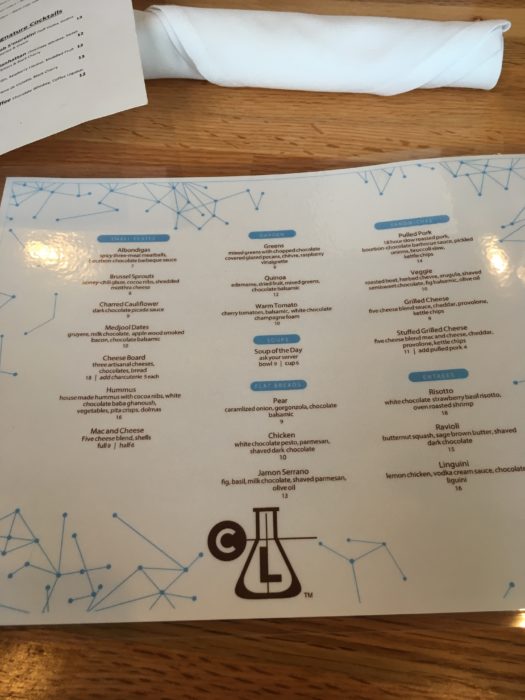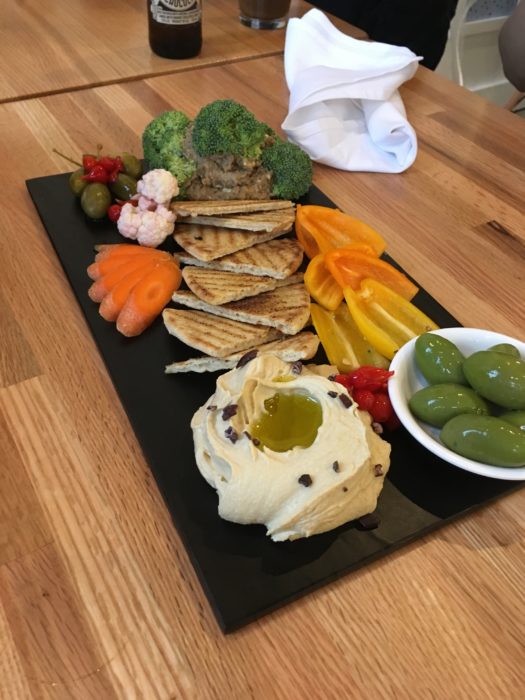 Hummus with cacao nibs, white chocolate babaganoush.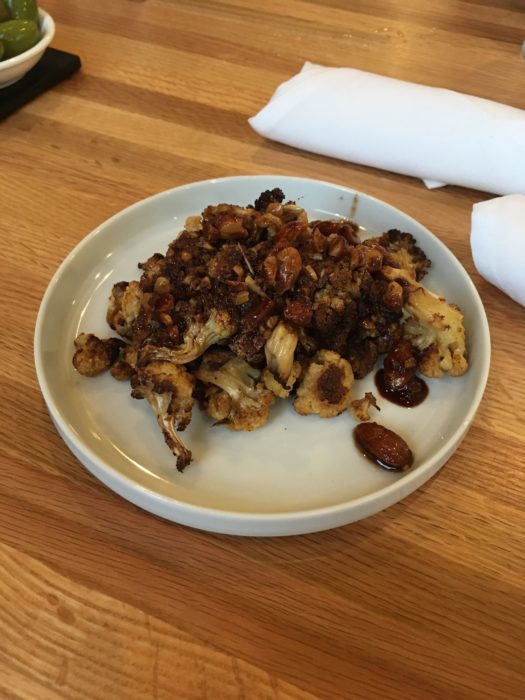 Roasted cauliflower with cocoa drizzle.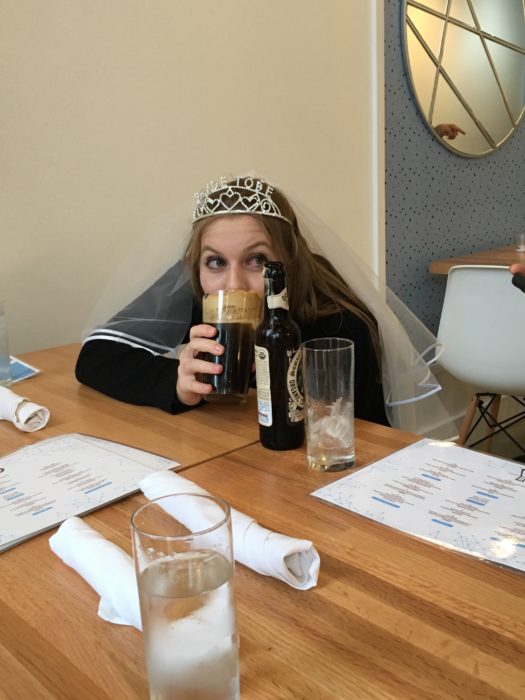 Chocolate milk stout/espresso beer float.
Then it was back to the house for games and bubbly, before hitting the town.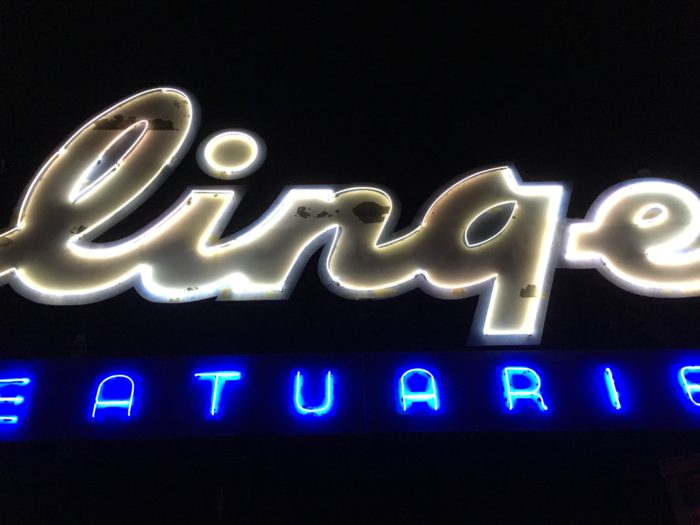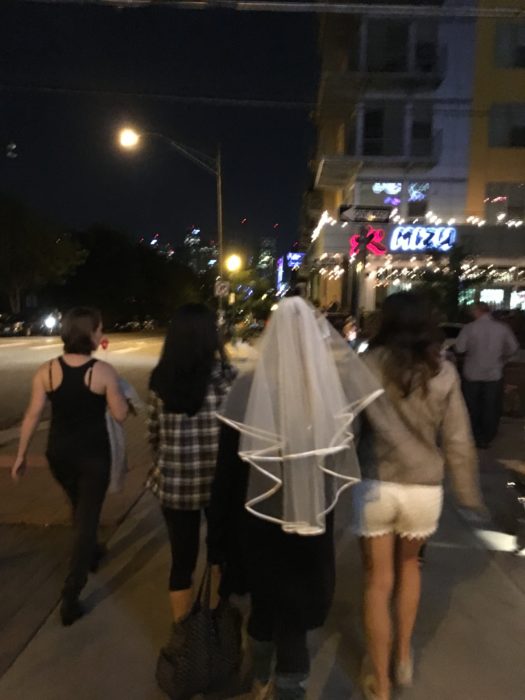 Sunday morning, my sister and I were the first ones up, shockingly. Not shockingly for me, but definitely for her!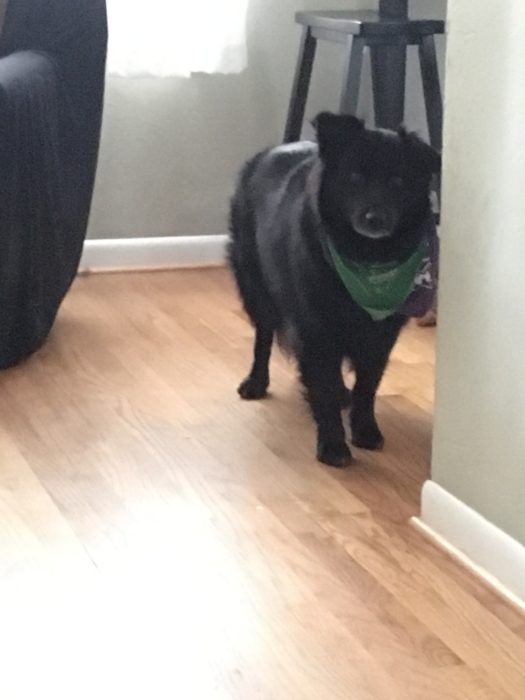 Since I had to catch my flight before brunch and she needed caffeine, we found a nice little coffeeshop nearby!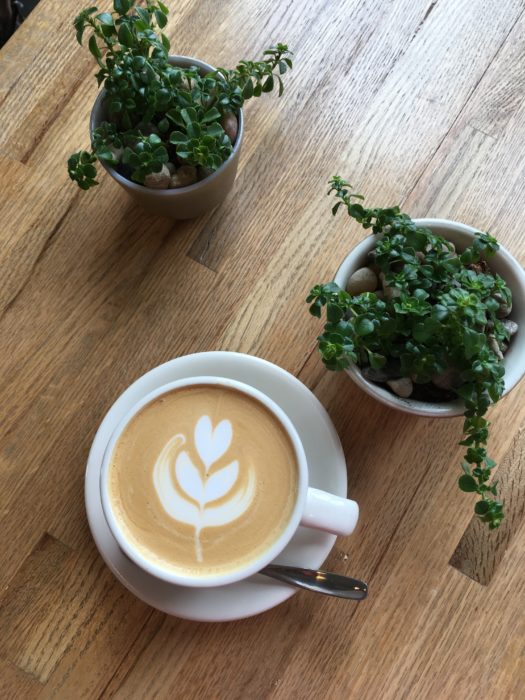 Unsurprisingly, my flight to SFO was delayed a little bit thanks to runway construction, so at the airport, I actually took the time for a sit-down lunch. I had a salad with roasted artichokes, goat cheese, dried cranberries, and BBQ pulled chicken.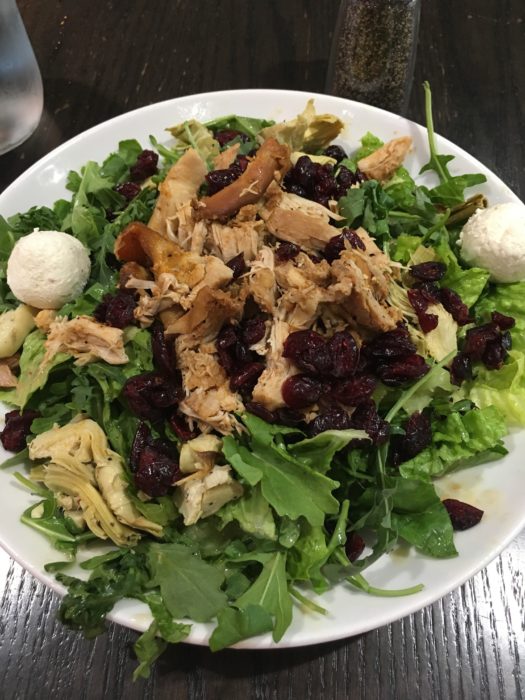 Dinner at home was a good one. Grilled corn with my watermelon feta salad.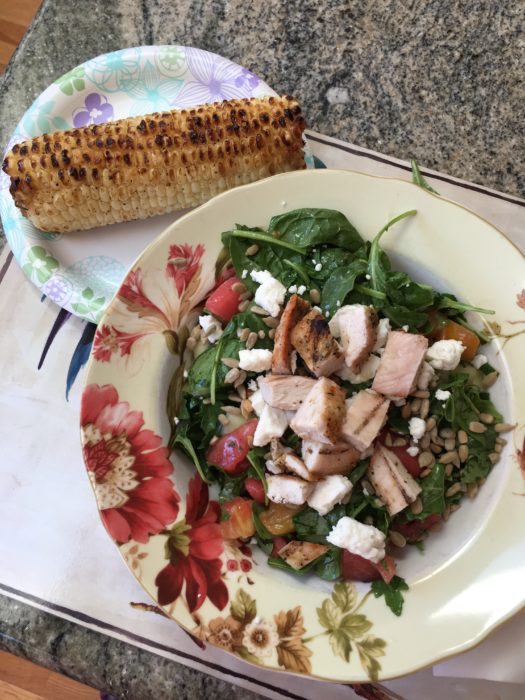 That's all for now!