Hello! Random Monday night blog post because I am TIRED. I was going to get ahead on some work, but my brain isn't quite where it needs to be in terms of functioning. Since it's not too late, I figured I'd pop in here and share some adventures.
I think we left off on Friday.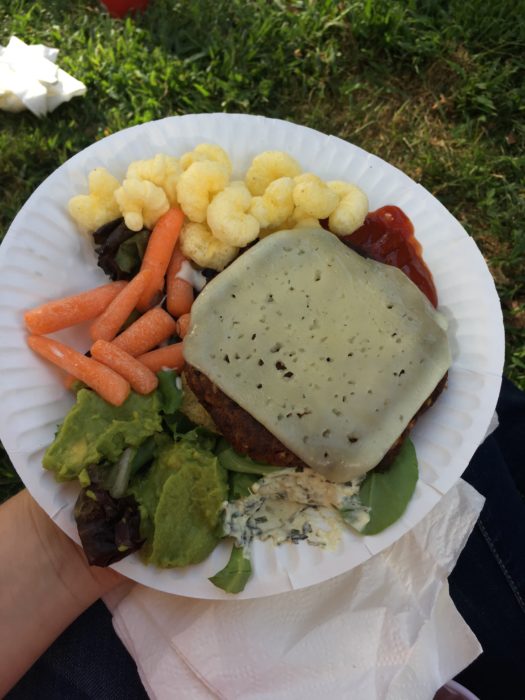 I had a BBQ after class (black bean burger), and afterwards all I wanted to do was drink lots of water, eat a chocolate chip cookie, and hang out on the couch. And that's exactly what I did.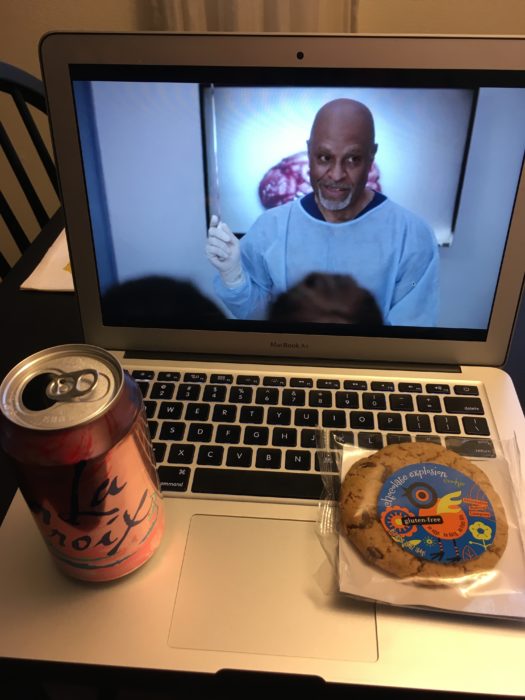 I went to Nugget market that evening, which was the local competitor that drove Whole Foods out of business here. It looks identical to Whole Foods inside.
Saturday, I did a high ropes course. So, so not my thing but we all know I'm all about character building. I did some things, and certainly not other. I scaled a tree and jumped off a very high ledge (with a harness) which I did not enjoy at all, but I"m glad I did.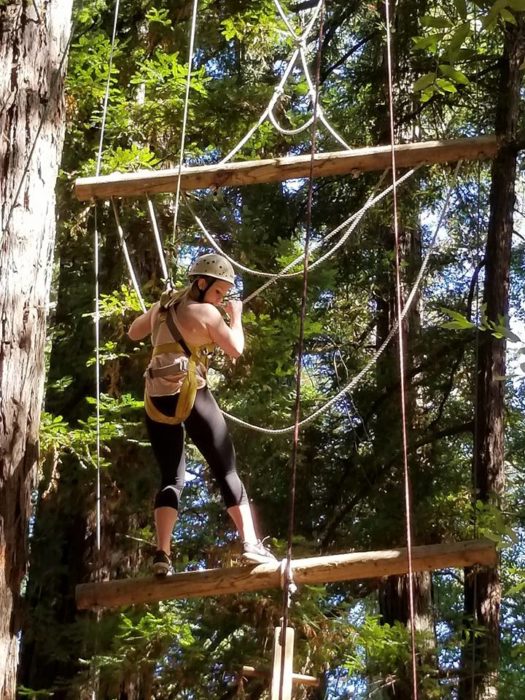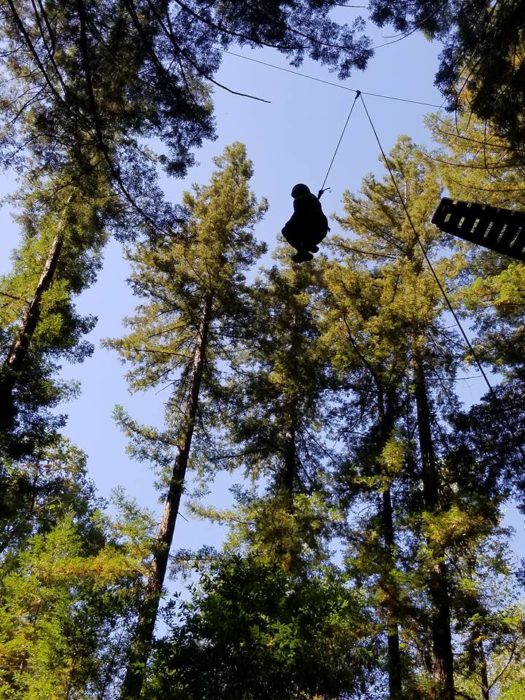 After the redwoods, this is what I came home to: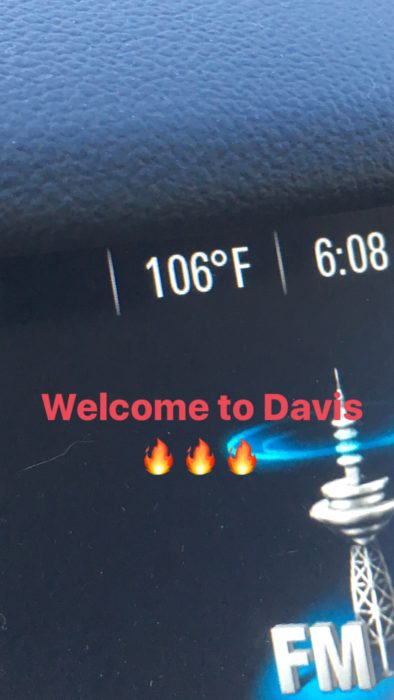 Hah. If only I knew what was to come.
For dinner, I had a simple veggie burger, kale and nutritional yeast salad, and microwaved sweet potato with cheese.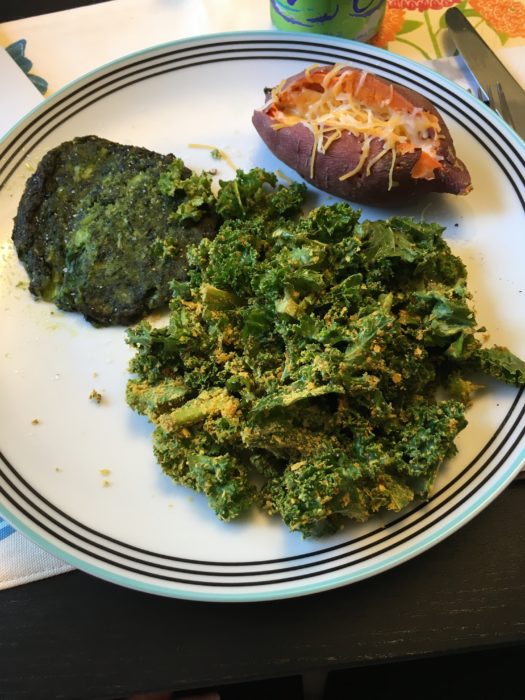 After pushing myself and exhausting my adrenaline stores, plus spending all day outside, ice cream was necessary. I'm currently loving the chocolate Halo Top+sunbutter combo.
The fun part about Saturday was we were dog sitting an Aussie. We all know I have a soft spot for Aussies. It's crazy how similar their mannerisms are!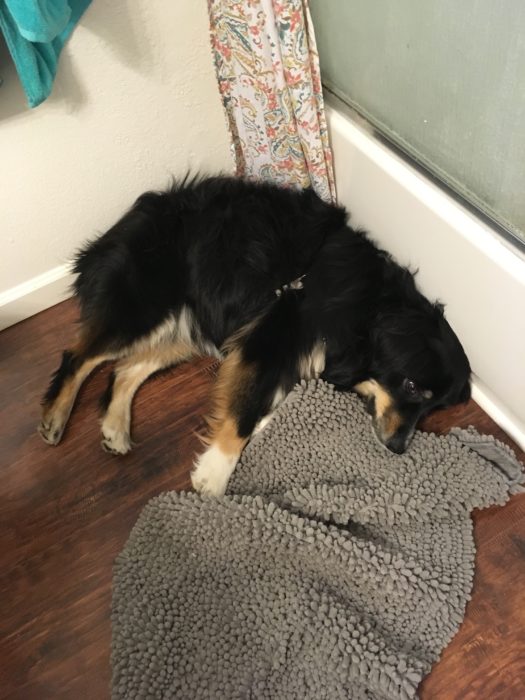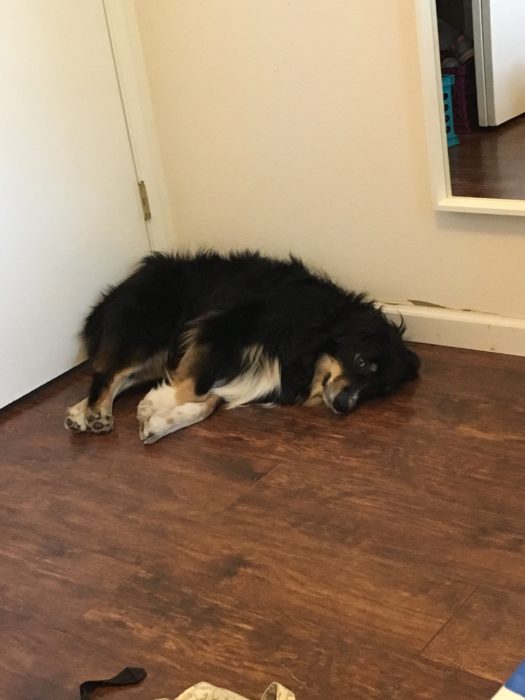 Sunday morning, my friend from back home visited me with her pup. She came early, because of the projected scorching temperature. He got so big!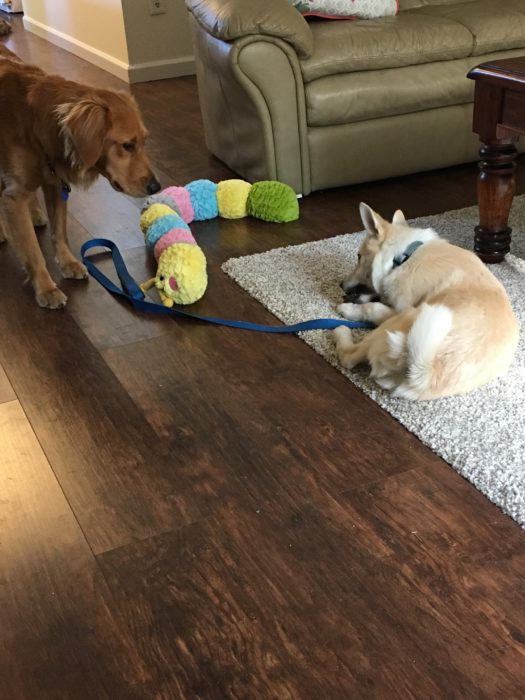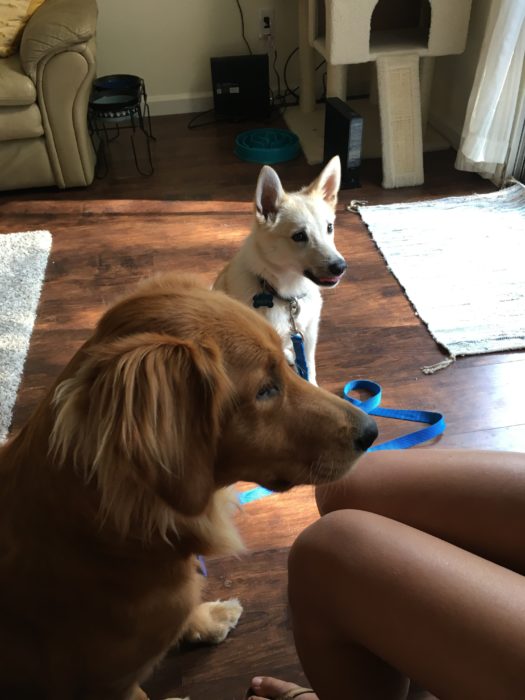 We went out to brunch and coffee, and then walked around downtown before it got too hot. For my meal, I had a delicious spinach frittata with swiss cheese and avocado.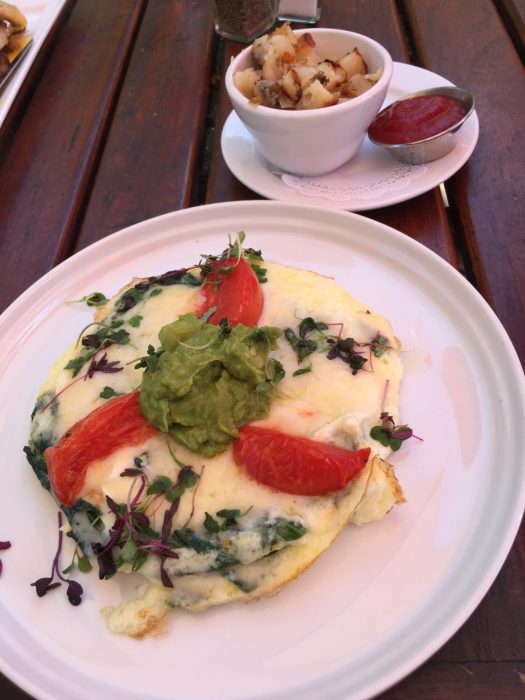 After she left, I planted myself inside as the temperature was climbing well over 100. I decided to try out a new use of zucchini. Have you ever made those 2 ingredient cookies, with a mashed banana and oats? Well, I had an idea. I've had GF maple brown sugar oatmeal for a while, and I rarely eat oatmeal. I thought I would try that in cookies.
I mixed together one mashed ripe banana, one grated zucchini, and 2 packets of the oatmeal. I formed them into cookies, and baked for 12 minutes at 350.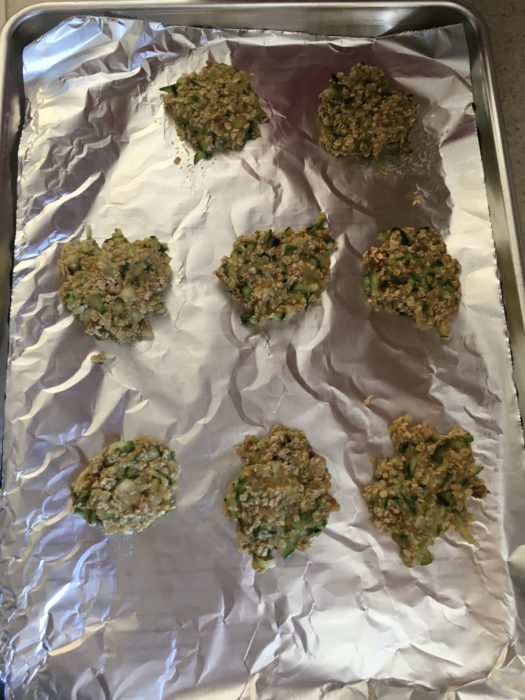 The final result was delicious, and actually a really good texture! I packed some for a school snack today.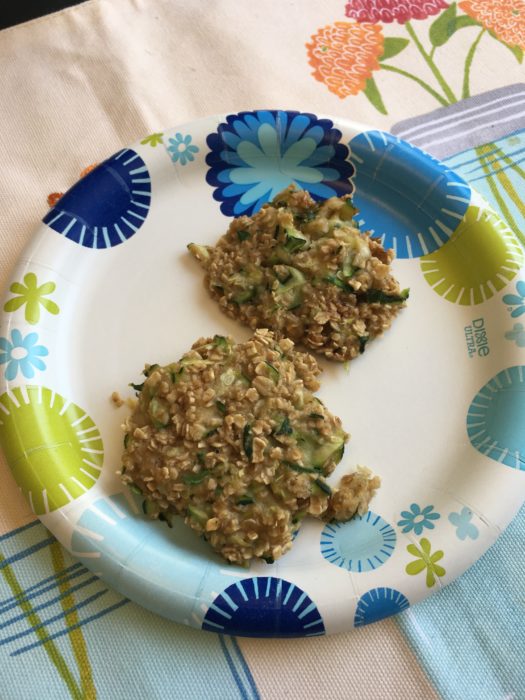 In the early evening, I headed to the gym for a short workout. I want to keep up with my squatting. I took a break from my squat program, but I've been doing some other squat-based strength building since. I'm planning on starting it again soon, with the goal of maintaining strength. When I left for the gym, this was the situation: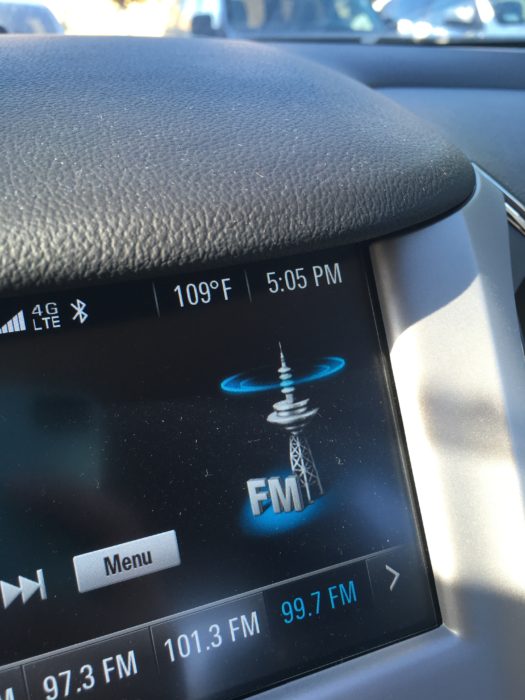 I warmed up with slow descending back squats, then did 8 minutes of 2 squats every 30 seconds. I used a moderate weight. Enough that the volume made it difficult, but I still got good depth. Then I did a few sets of single leg squats and pistols, and finished with some abs. In and out in 40ish minutes!
I stopped at Trader Joe's on the way home and picked up a citrus chicken salad for dinner, plus some cheese puffs. I try to limit impulse buys to one item per trip, and I have sure been enjoying these since!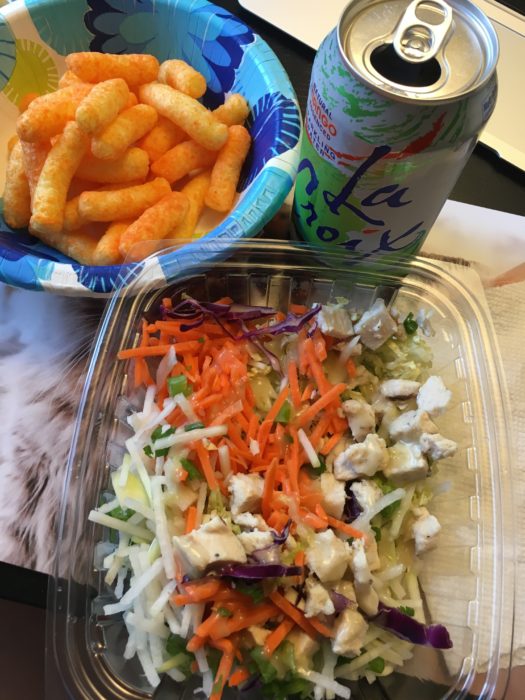 Right as I was finishing dinner, things started to go south.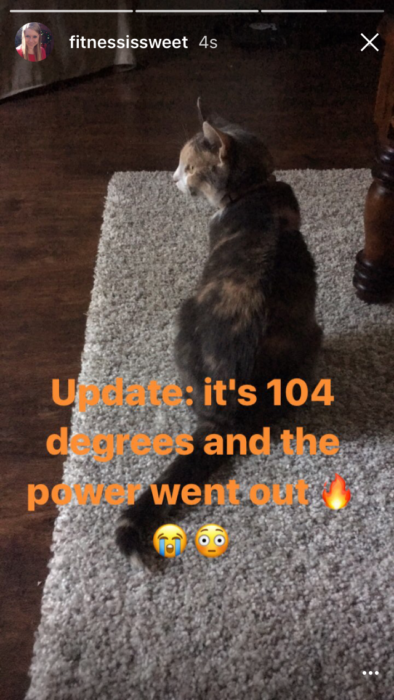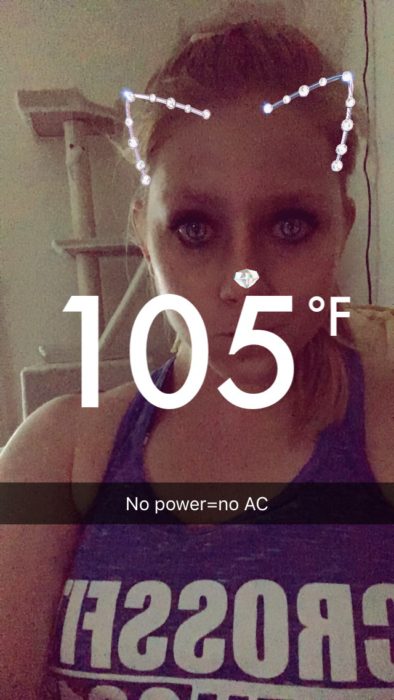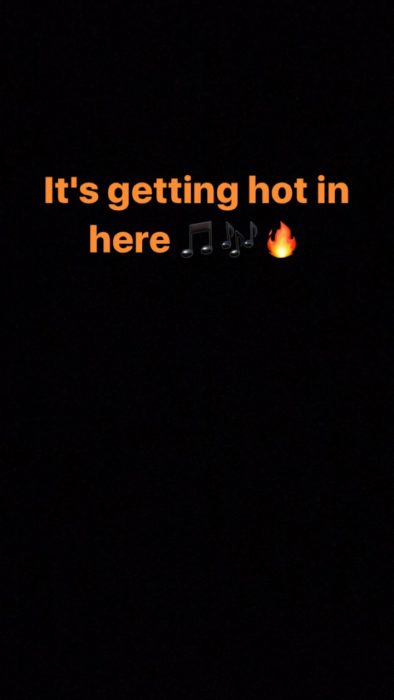 We lost power, along with the entire neighborhood. It quickly started getting hot and dark, with no end to the outage in sight. When I attempted to go to bed (it was SUPER warm), the projected time the power was supposed to return was the next morning at 10am!
THANKFULLY, it came on just before midnight and the cool air was restored. Also thankfully, I did all my classwork ahead of time before I lost power and therefore wifi!
Monday morning, I went for an early run and then ate a yogurt bowl with blackberries, honey, and sunbutter. I'm trying to eat more fruit (plus hydration), so I had some pineapple on the side.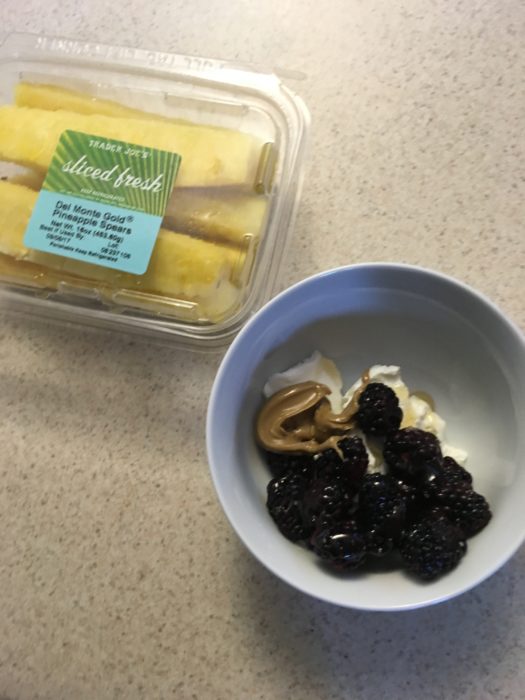 As hot as yesterday was, today was worse.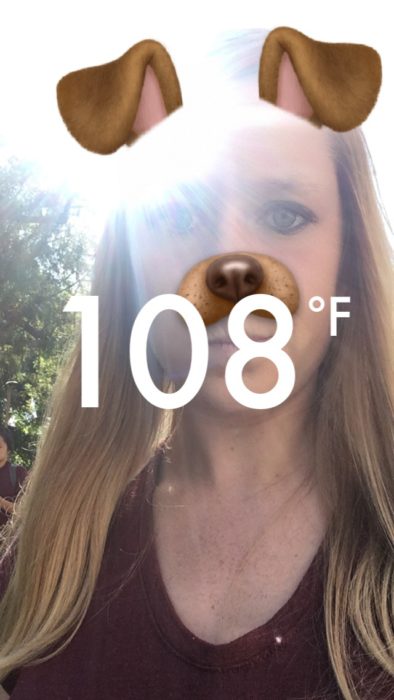 You know how when you get into your car when it's hot out and it feels like an oven? That's what the air felt like. Just for fun, when I turned my car on at first, this is what it showed: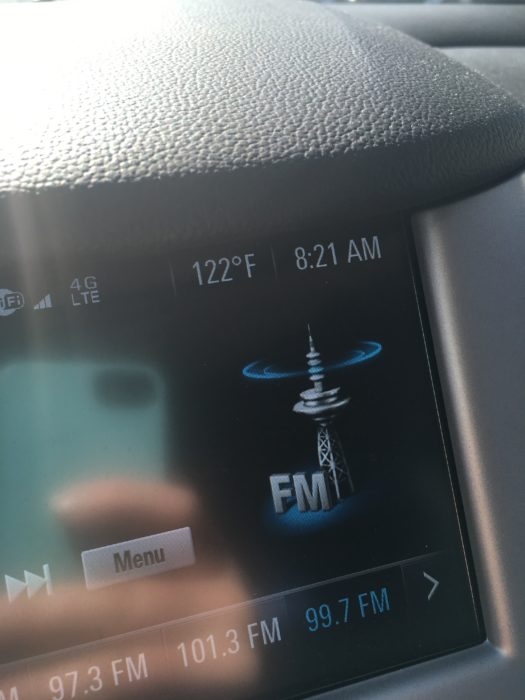 Obviously the car has been baking, but even so, I've never seen a temperature like that! And then this is what it was when it normalized: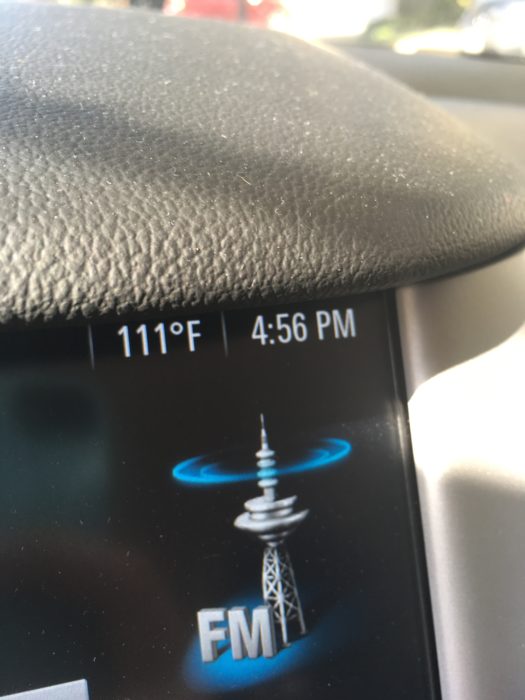 Honestly not so much better.
Finally, I want to share my dinner with you guys because it was surprisingly amazing! I made zucchini soup. And yes, I realize I made soup in 111 degree weather.
For the soup, I sautéed 2 chopped zucchinis with garlic and butter. After those softened a bit, I threw in some riced cauliflower, fresh sage, fresh chives, herb blend, salt and pepper, and onion powder. ( I accidentally bought 2 onion powders so I add it to pretty much everything.) I sautéed that up, and then wilted a few handfuls of spinach on top. Then, I pureed all that in a blender with some vegetable stock, and had a delicious, herby, fresh veggie summer soup!
…which I served with cheese puffs. And salad. I accidentally bought an extra bag of lettuce, so I need to eat salad at every meal for a while. I made my healthy thousand island with greek yogurt and ketchup.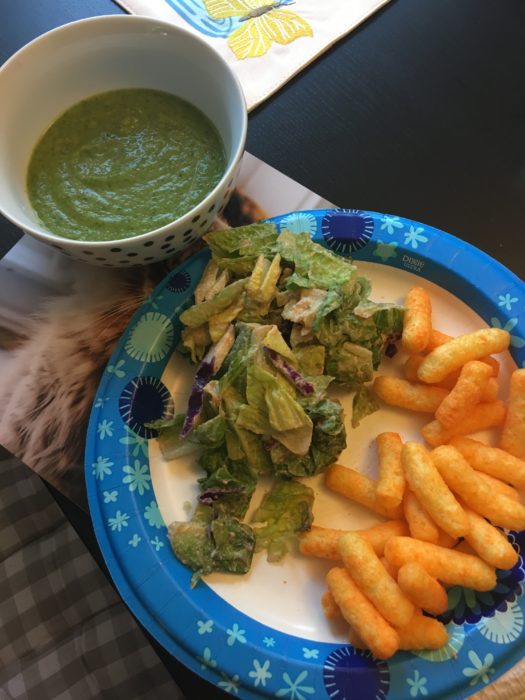 I spent the rest of the evening cleaning, doing laundry, and setting up my new iPad! Apple actually owns my life now. I'm currently surrounded my 2 laptops, my iPhone, and iPad. I'm excited to try it out for notes! I'm probably going to do handwritten notes on the iPad for some classes, and typed notes for others. I've never done electronic notes in my life, so this is definitely new!
That's all for now; my sister's wedding is THIS WEEKEND, so I'll probably check in after that!