Hello from the airport!
It's really freaking early, but I'm getting ready to get on a plane that will (eventually, one stop) take me to St. Louis, and I'm pumped! I'm not checking a bag, which was a hard decision because it meant I don't get to bring home STL beer. Which just means I need to enjoy plenty while I'm there! I'm crossing my fingers the thunderstorms hold off for the Giants-Cards game and for our 5k race! (Yes, I chose to visit at a time when the Giants were playing there.)
In my half-asleep state as I wait at my gate, let's recap a few things maybe?
Work has been really, really hard the past couple of weeks. Going into Wednesday, I knew it was going to be a really difficult day. After a hard Tuesday, I felt like I needed to lift some heavy things on my own Wednesday morning. In lieu of going to Crossfit, I decided to smash legs in my own workout. I NEVER listen to music while I lift, but on that day I decided to put on a spin playlist and just grind. It was exactly what I needed, despite the early wake up. Squats, split squats, pistols, and abs. Ow.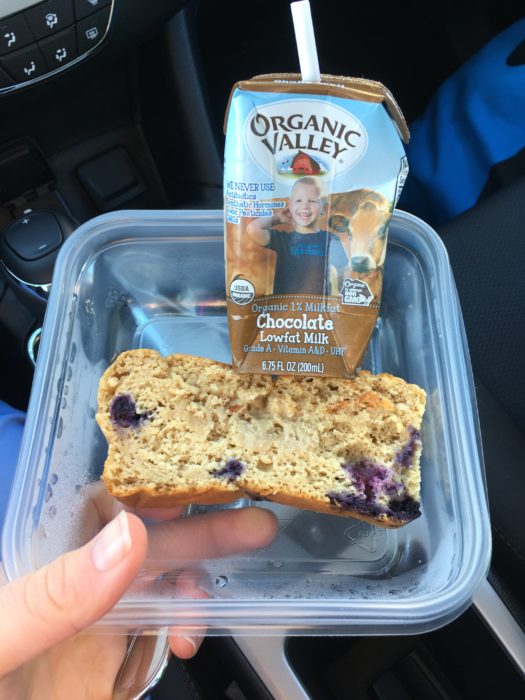 Post-workout. I thought this might be the last food for 7 hours but it wasn't!
Leftovers have been going strong for lunch. That soup is growing on me!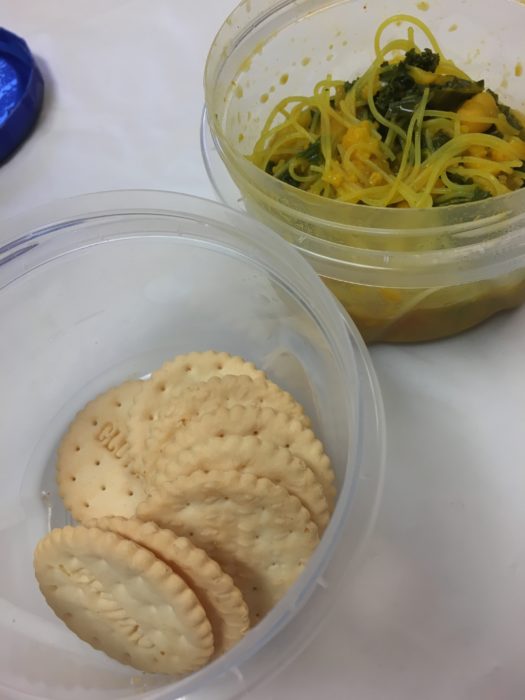 Wednesday after work, I breathed a huge sign of relief and treated myself to a little snack pre-dinner out with friends.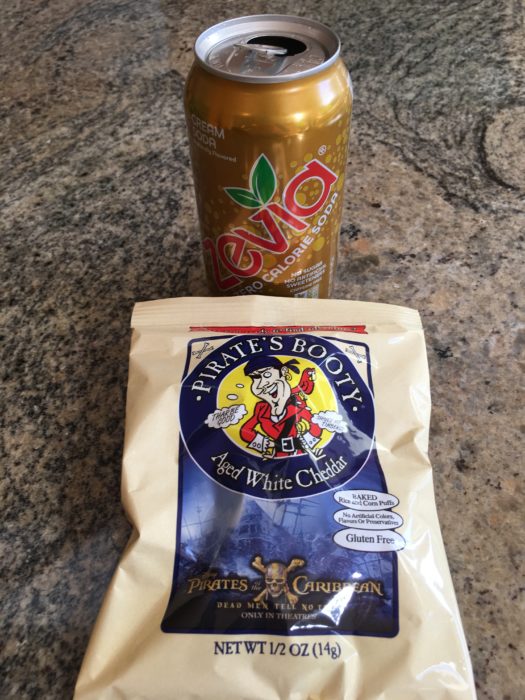 I went out with some college friends for dinner. No pictures of my beet goat cheese salad, but afterwards we went to a new liquid nitrogen ice cream place.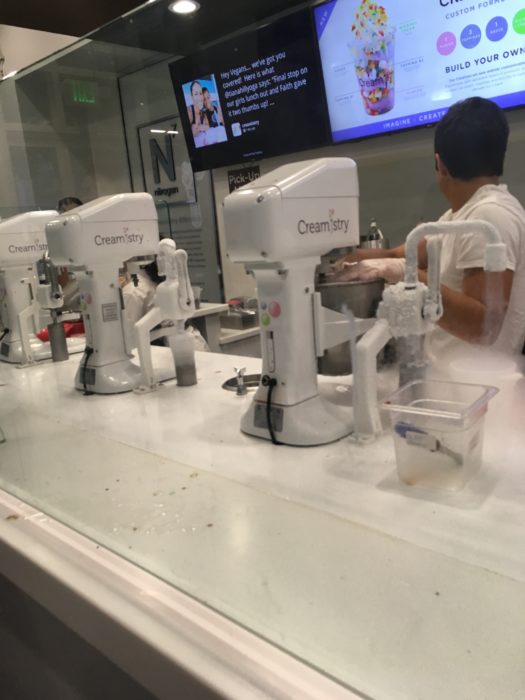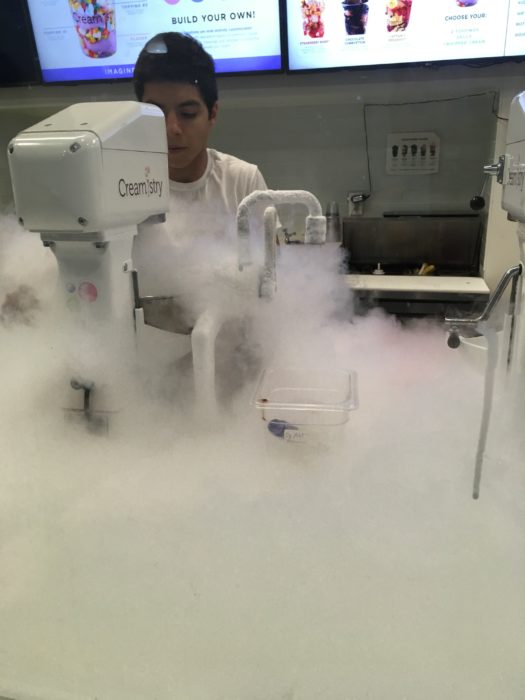 You can choose a base, add flavoring, and choose toppings. There are literally over 1000 flavor combos. I kept it simple and got sea salt caramel with fudge.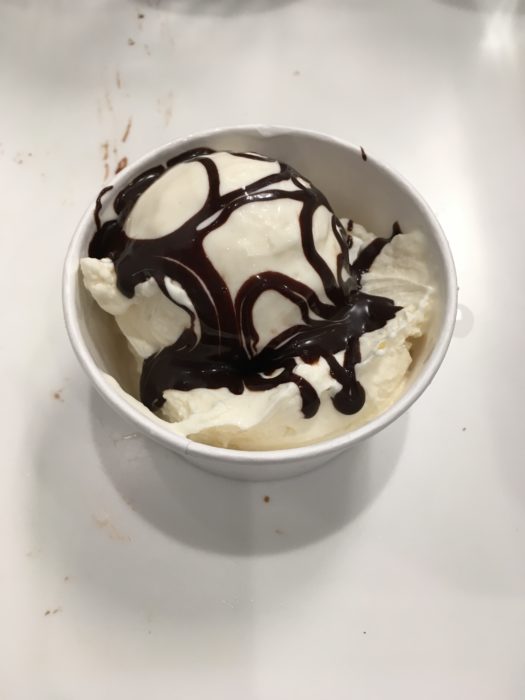 It was good, but not amazing. This is totally my spoiled ice cream snob self talking though. It had that amazingly smooth texture of nitrogen ice cream (it freezes so fast ice crystals don't form), but the flavor was just okay.
And lastly, Thursday night's dinner was a beet, honey goat cheese, dried cranberry, chicken salad, with a side of roasted carrots.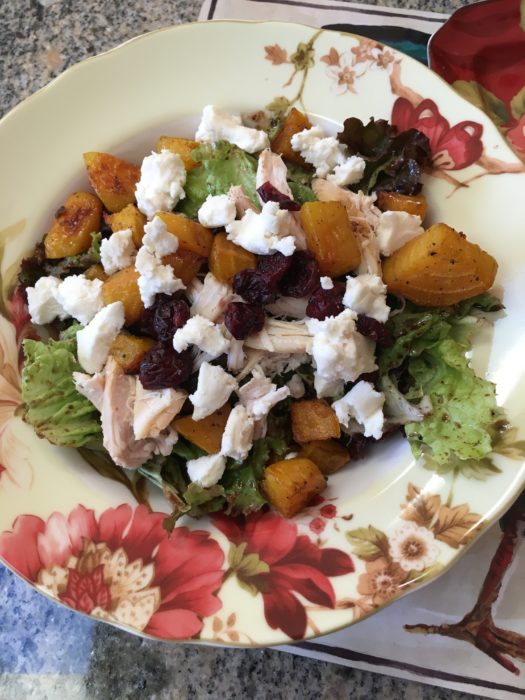 Flapjacked cookies for dessert.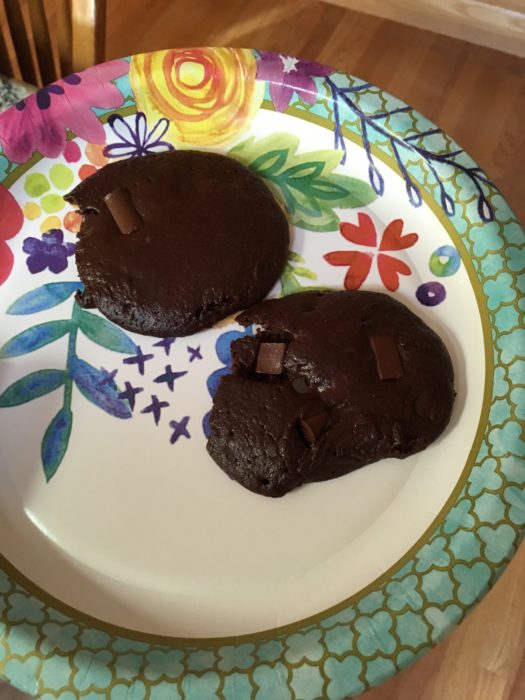 Ok, I'm off!