I put the pictures into this post before the words because I didn't think I had anything to say. I was having trouble coming up with something to write about; my life hasn't seemed crazy exciting lately, but honestly it normally hasn't been exciting in the past 4 years of blogging, yet I've still written. I realized I couldn't come up with anything to write because I haven't been crazy passionate about health and fitness lately. At least not in the same way.
It's not at all that I'm burned out on health and fitness (food+exercise) like I have been occasionally in the past. It's just that work right now is all-consuming. I like working at the vet, and I feel like I'm always there. When I get home, especially after the closing shift, I'm totally wiped out. As I fall asleep, I have a million things from the day running through my head, and pretty much every night I have a vet-related dream.
At the same time, I still want to feel good and strong. It's just that I'm sort of moving on autopilot with health and fitness. And that's totally fine! The night before or at the beginning of a day, I plan my meals for the day and pack my food and schedule my workouts. And then I follow that plan (more or less), and then I start over the next day.
My point here is that prep is SO important. By the end of the day (or the middle for that matter), I don't have the headspace to make decisions about health and fitness. It's so much better to have it all ready to go. When I'm more immersed in the vet world and less in the social media world (and in scrubs 24/7), I'm less ambitious about health and fitness. But my point is, it's not something you always have to think about or be passionate about to still be healthy and fit.
So here is my "autopilot."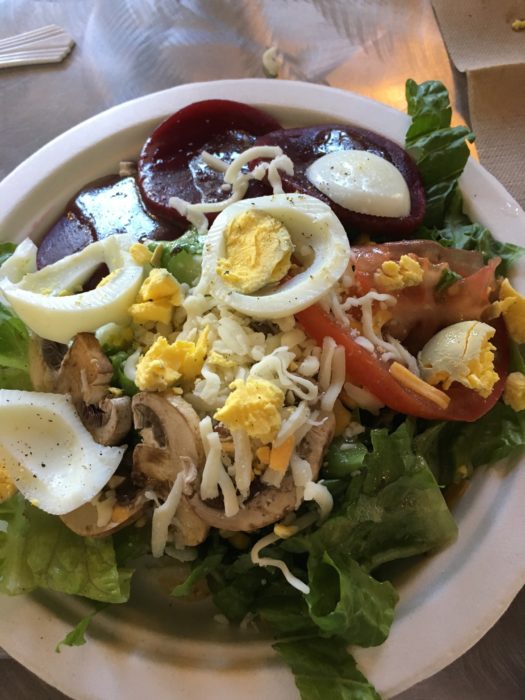 Salad bar salad on my day off. I learned I sort of like canned pickled beets. In a salad, at least. Who knew?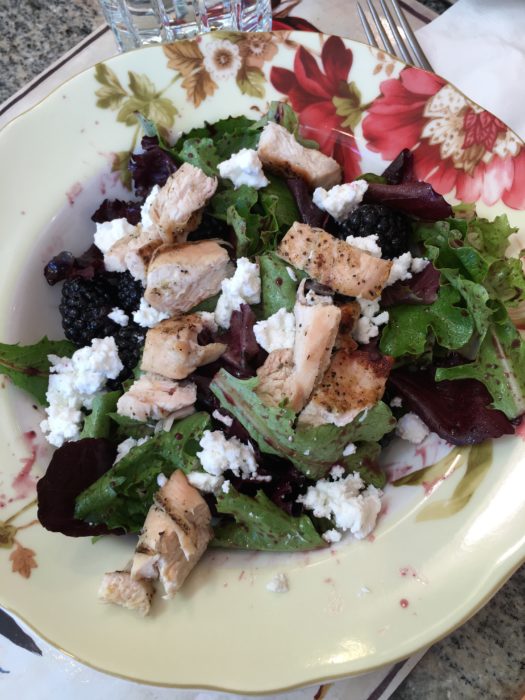 This salad was quite the winner. Grilled chicken, goat cheese, and blackberries tossed with olive oil and blackberry white balsamic vinegar.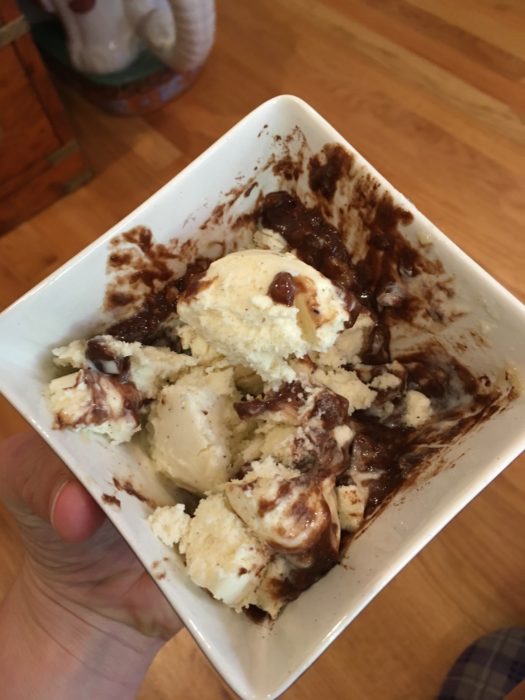 This was sort of a surprising winner! I was trying to make some sort of "cookie dough" to put in ice cream. I thought I could mash a banana together with cocoa powder and chocolate chunks (and a touch of salt) to get that, but what I got was more like a chocolate sauce. No complaints here though! Still tasted fantastic!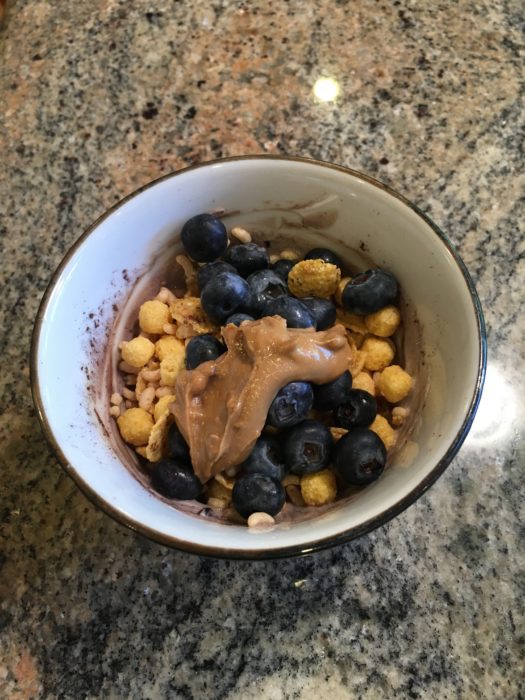 Most days lately I have not been feeling yogurt in the mornings, but this yogurt bowl came out really well! I mixed plain yogurt with cocoa powder and honey, and the added toppings: vanilla cereal, blueberries, and sunbutter.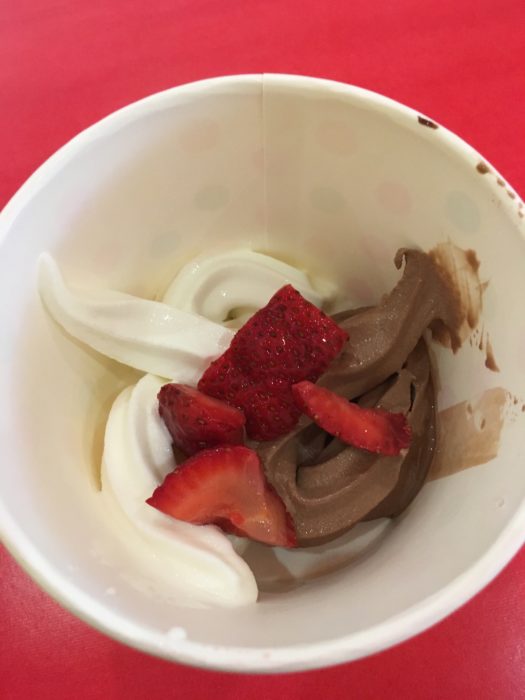 Friday, my packed lunch ended up being kind of small and low on protein because we didn't have a lot in the fridge. I decided that 1. it was Friday and 2. I needed protein, so I walked to froyo on my lunch break and made a healthier bowl: nonfat chocolate, tart, and honeydew froyo with strawberries.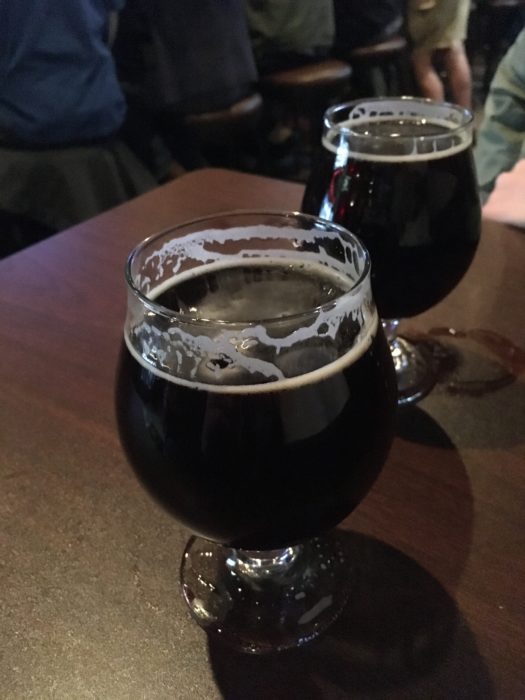 Friday night, one of my college friends and I went to an ale house to hang out and try some interesting beers. The first we tried was a strong, dark Belgian style beer.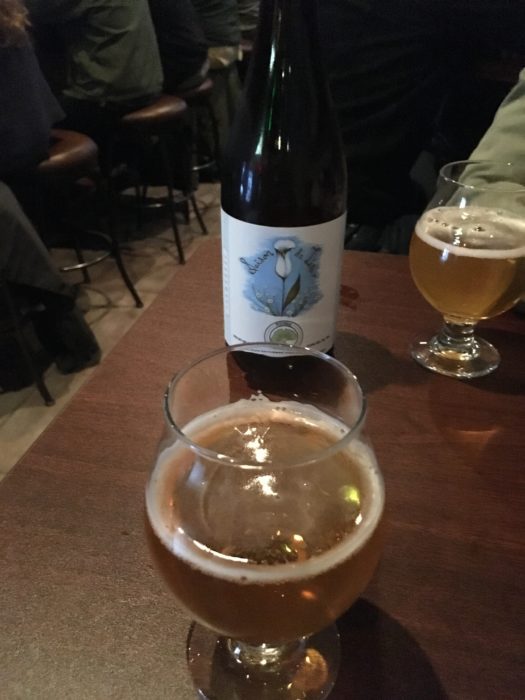 This second one was the real winner though. It was brewed with chamomile and was perfectly fizzy and refreshing. Bonus: It was a St. Louis beer! When I saw that on the menu, I knew we had to try it. It was so nice to catch up with my friend before she moves tot he East coast in a few weeks!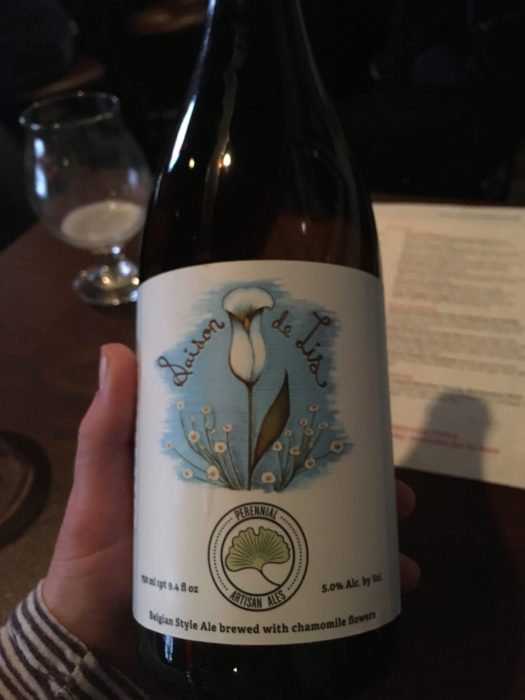 On Saturday, I was only working the afternoon. I took the opportunity to return to my favorite Saturday morning spin class. I ended up loving the wrap I came up with for an early lunch. Egg whites with spinach and garlic and herb laughing cow cheese, plus some Trader Joe's bruschetta.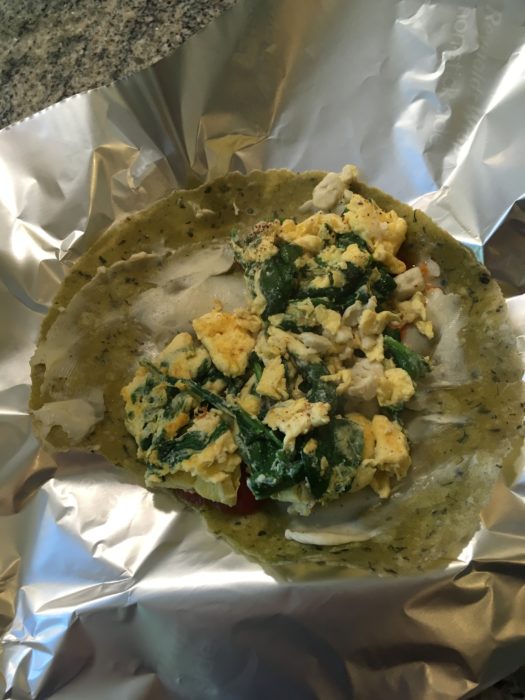 After work on Saturday, I suggested my parents meet me for dinner downtown near where I work. I never got my cinch de mayo meal, so I requested Mexican. I got a burrito bowl style salad with corn tortillas and rice on the side. Yum!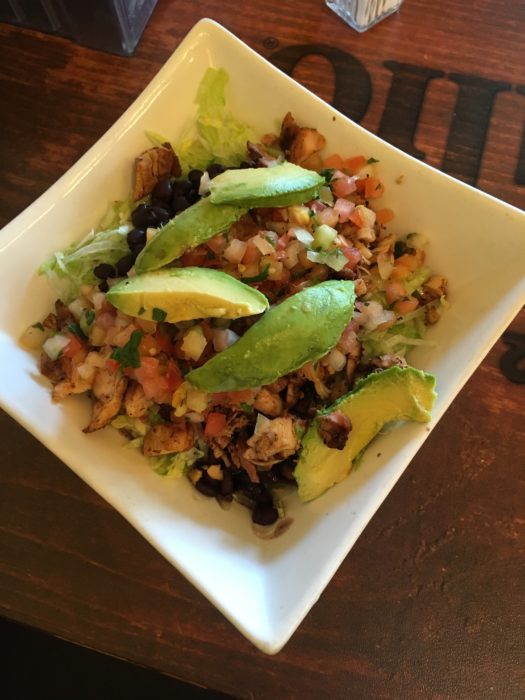 And of course we stopped for froyo. A less healthy bowl for me this time! Chocolate froyo with butterscotch and marshmallow sauces, and french vanilla with Ghiradelli chocolate sauce. Plus chocolate covered raisins.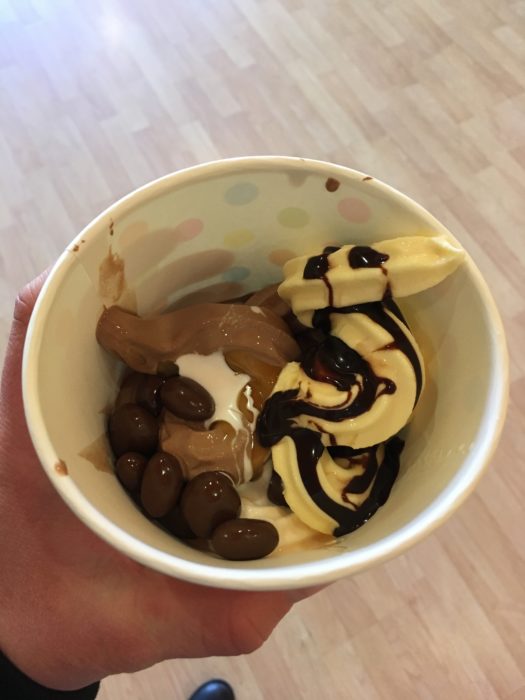 Sunday morning, my parents walked the dog along the bay while I ran. My speed is coming in, which is exciting! I ran the first mile at 8:30, and it felt amazingly easy so I picked up the pace! My Achilles is also starting to feel better. Every run it goes a little bit farther without hurting.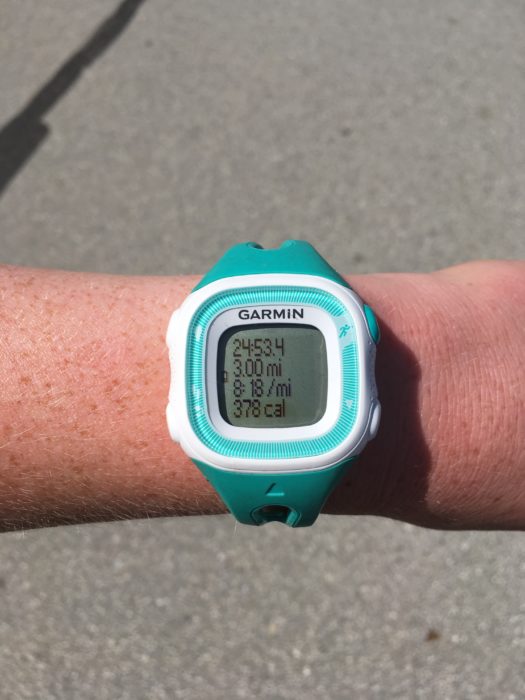 Post-run/walk, we picked up Ike's sandwiches. I split a turkey avocado on GF bread with my mom. They use a really good GF bakery for the bread!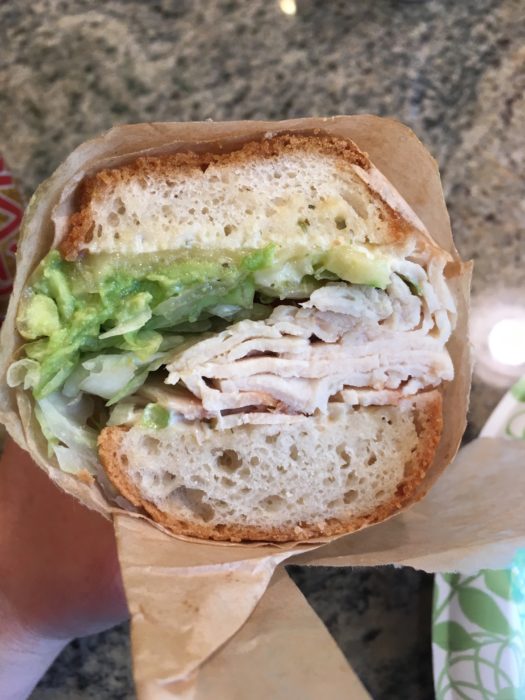 I also made some kale chips from our wilting CSA kale. I topped mine half with nutritional yeast and half with white cheddar popcorn seasoning.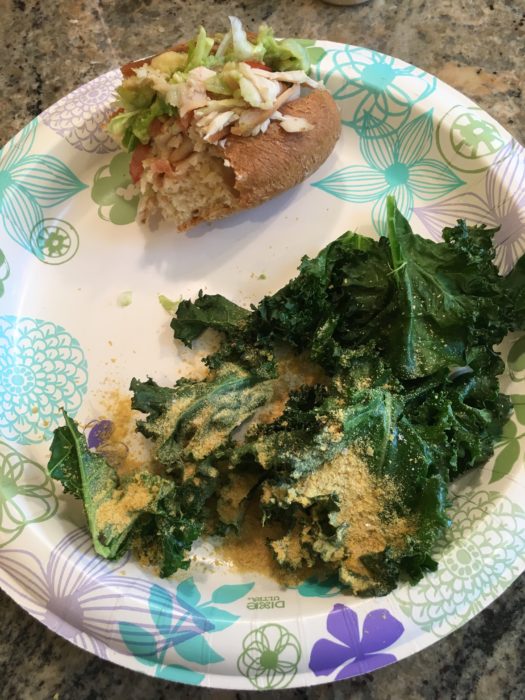 After lunch while watching the Giants lose again, I did a little baking!My mom found this recipe on buzzfeed for gluten free lemon poppyseed bread, and I'm officially obsessed.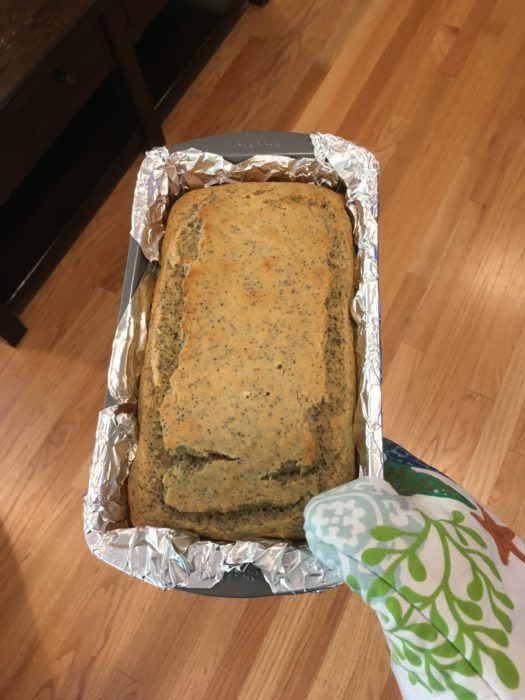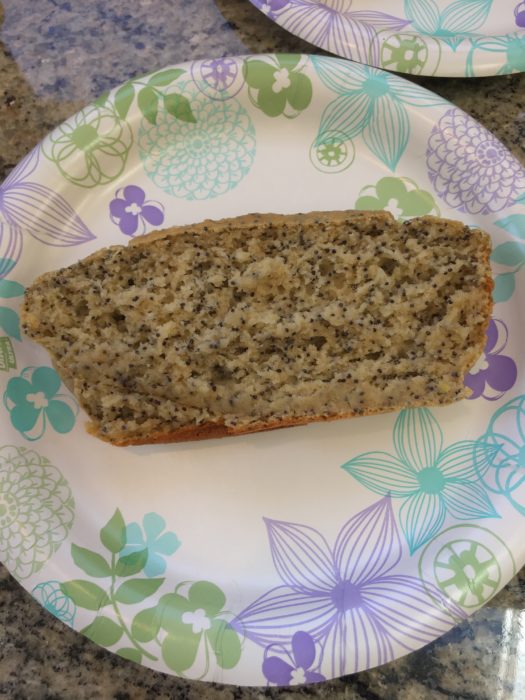 The ingredients are super simple. It is made with oat flour, which I have never baked with before, and I cannot get enough of the texture. I froze most of the loaf, but I'm not sure how long it's going to last. I'm already dreaming up other recipes for oat flour!
And FINALLY, Sunday night I went out to dinner with my friends I was with in DC. (Wow, that was a long time and many states ago.)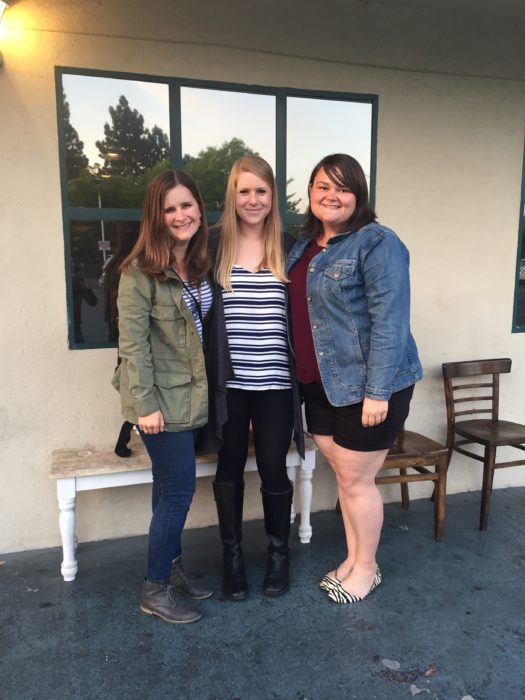 We went to a Korean restaurant that I had only been to once before. I love the little appetizers they give you.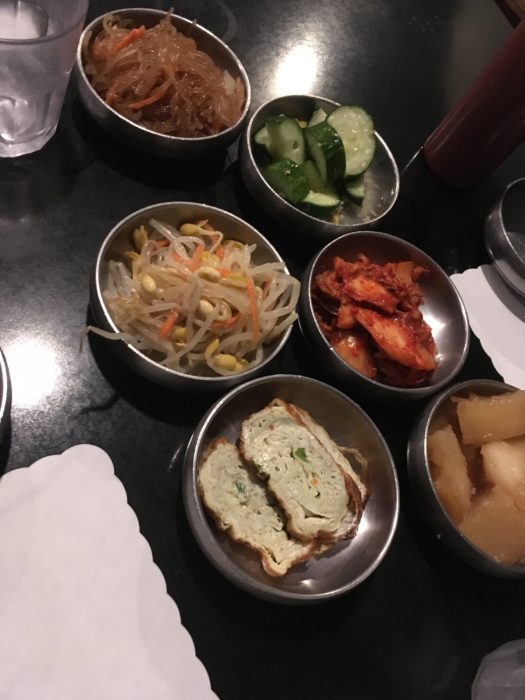 For my meal, I got a tofu bibimbap bowl. I managed to not entirely scorch my mouth; it's served in a hot clay pot so the rice gets crispy at the bottom, but the whole things stays really hot for a long time!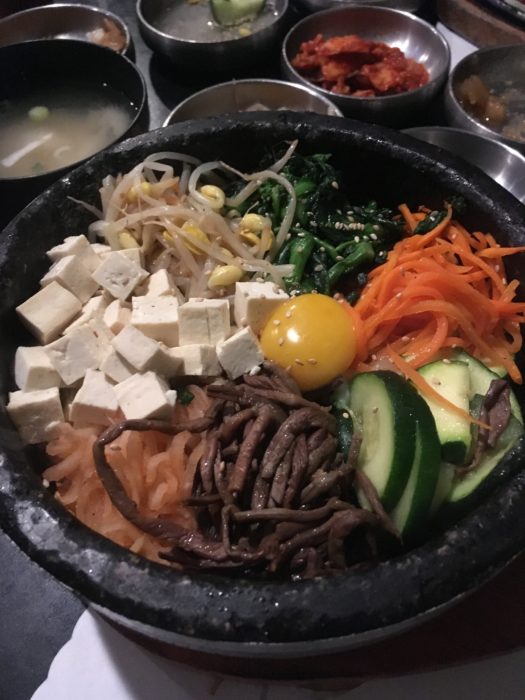 The food was good, but the company was better! We're all about to start grad school; it's amazing how far we've come since DC!
Does your passion for health and fitness ebb and flow?