I hope everyone had a fantastic Easter, or just weekend if that's not your thing!
Saturday, I had work all day and then met up with my family for dinner by work. I had a salad with dried cranberries, gorgonzola, chicken, and balsamic vinaigrette.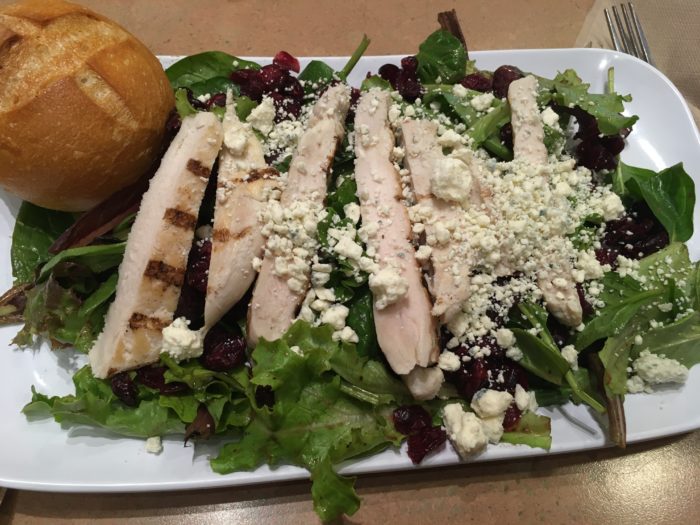 Naturally we had to get froyo as well. I had triple chocolate, chocolate sorbet, and taro with chocolate covered raisins. The taro was a fun, different flavor!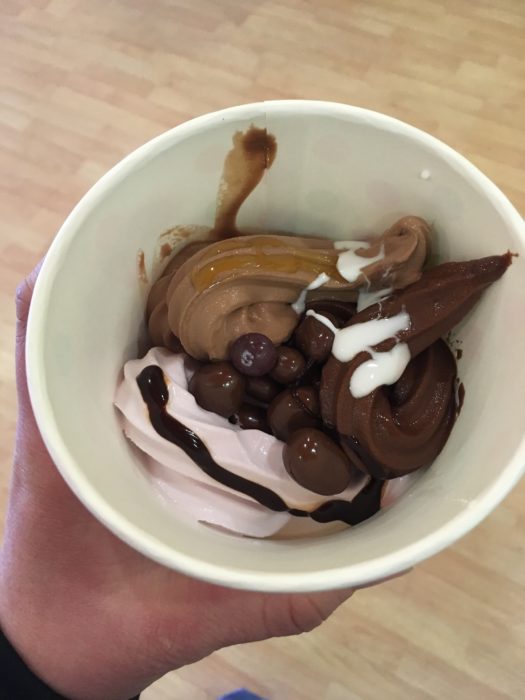 After dinner, we began dying hard boiled eggs.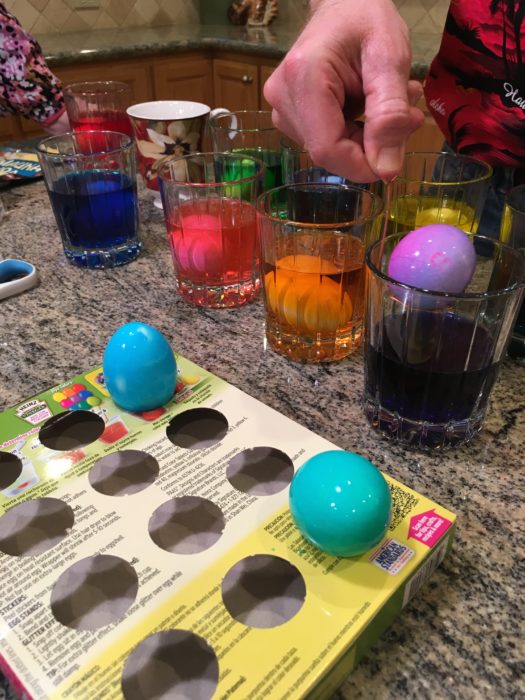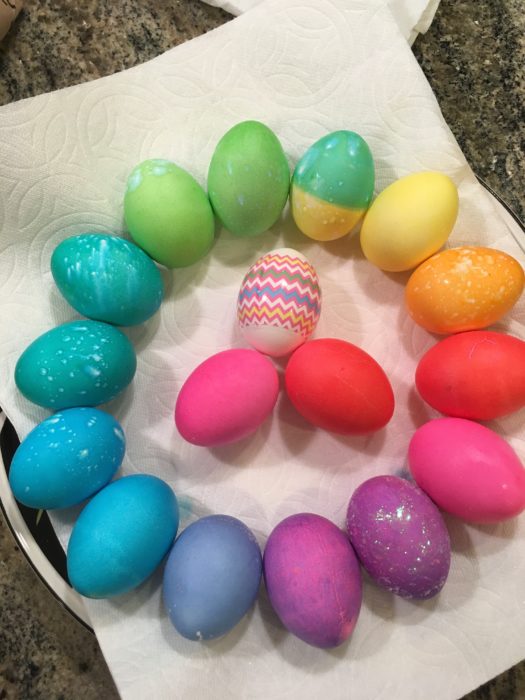 Later that night, I went to a college friends' party and saw a ton of people who I haven't seen either since graduation, or since before going to St. Louis in August! It was really nice to catch up with people and hear what they're up to now. I ended up staying up far later than planned, but it was definitely worth the next-day drowsiness!
My first order of business on Easter Sunday was a 3 mile run. I'm signed up for a 5k in Napa this coming weekend, and the most I've run post-tendonitis is 2 miles. I knew 3 would be a bit of a push, but I wanted to try it out. It felt totally pain free for 1 mile, then a little sore from 1-2, but not getting worse, and then maybe a tiny bitter better at the end? Not a bad pace either, which I was happy with! The struggle was my achilles felt better at a slightly faster pace, but my running fitness has definitely declined a little bit!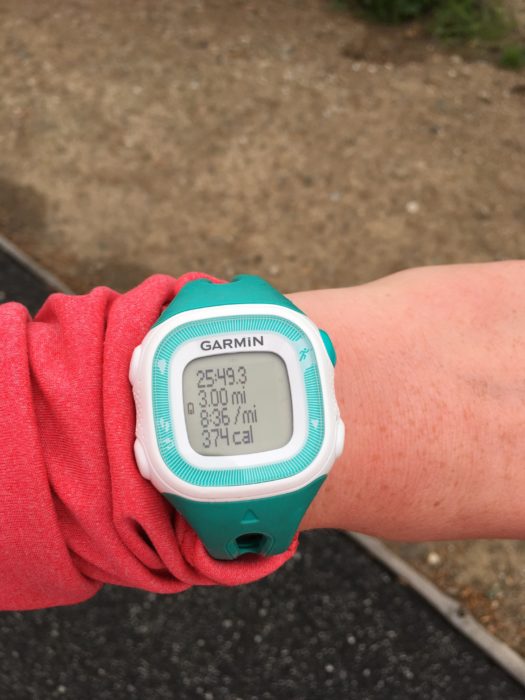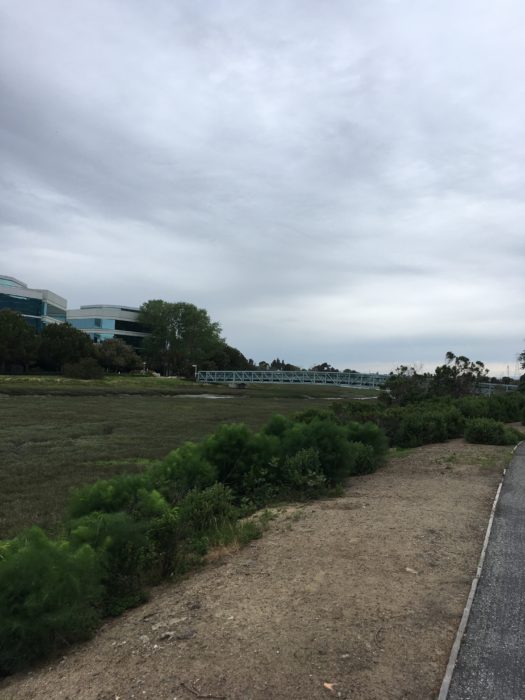 I returned home with plenty of time to get ready for Easter brunch.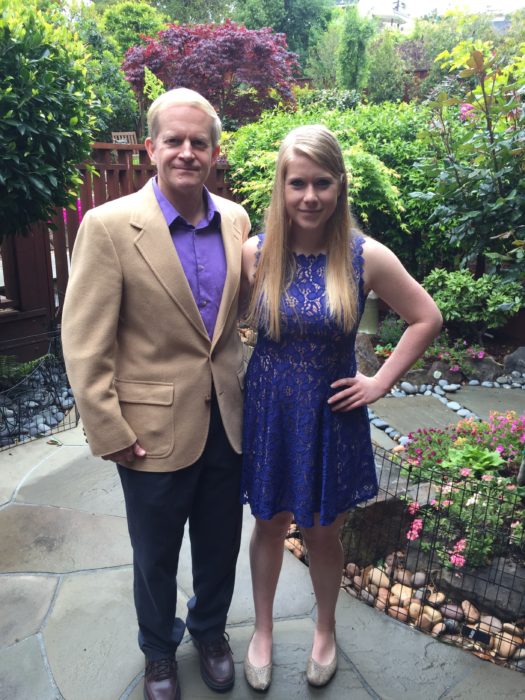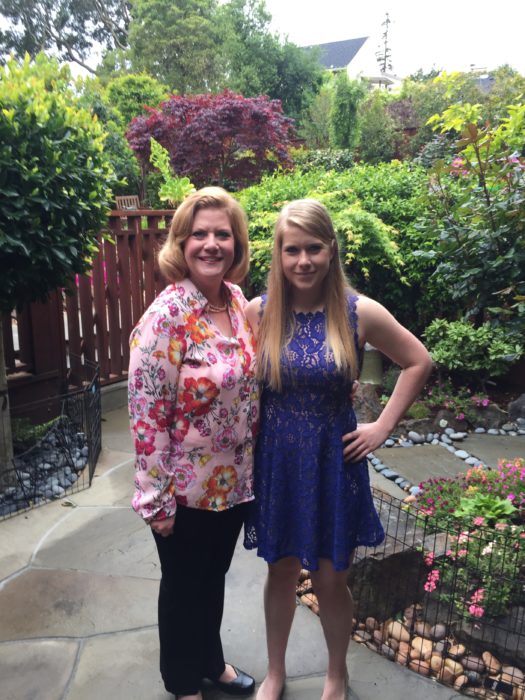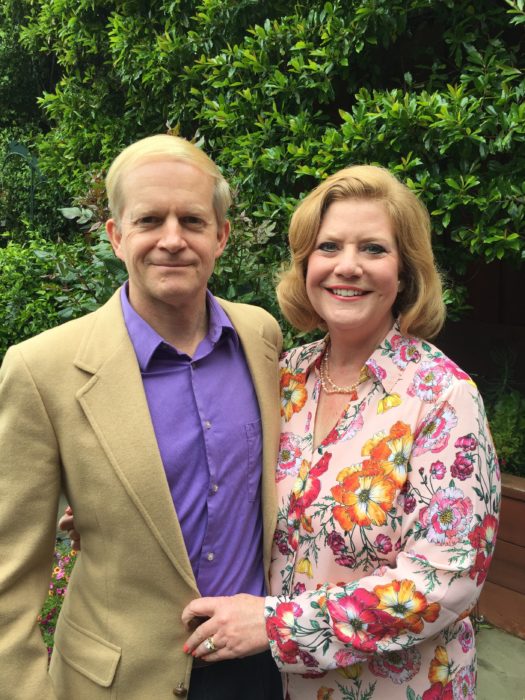 We met up with my college friend (her family is back in Tennessee), my sister and her fiancé, and my grandma and uncle at a nice hotel with a fancy Easter buffet lunch/brunch. While I decided it would be worth it to have some gluten for Easter, it was really nice that everything was labeled, and there were some GF options, so I could be smart about what I wanted to use my gluten allowance on!
Here are some pictures of the buffet: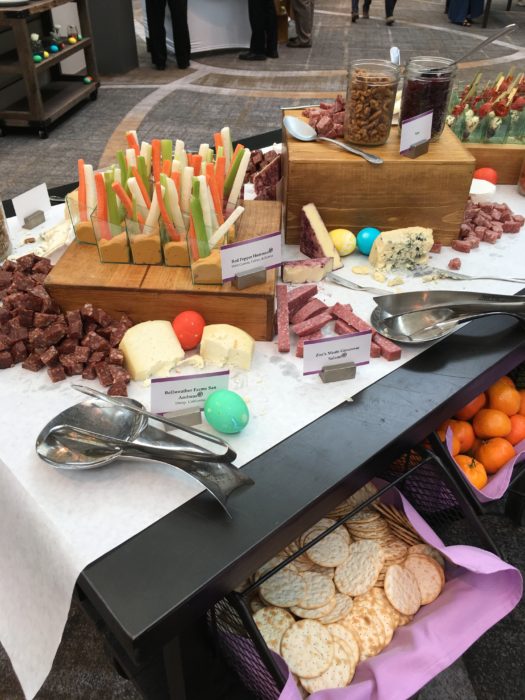 We started the meal with a bottomless champagne toast!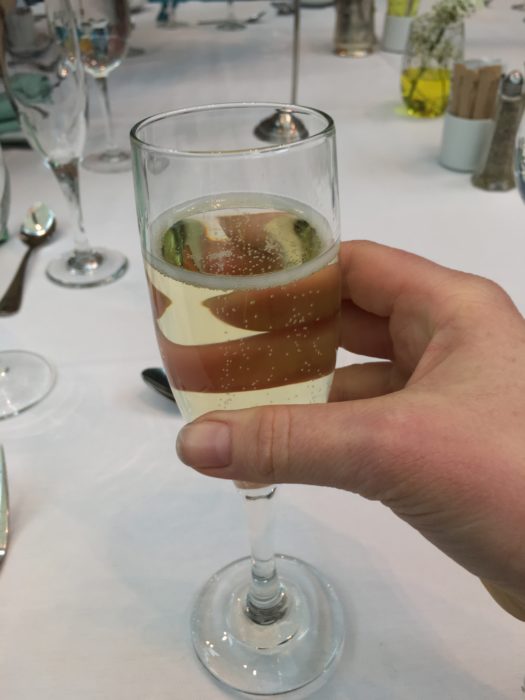 I started my buffet experience with breakfast.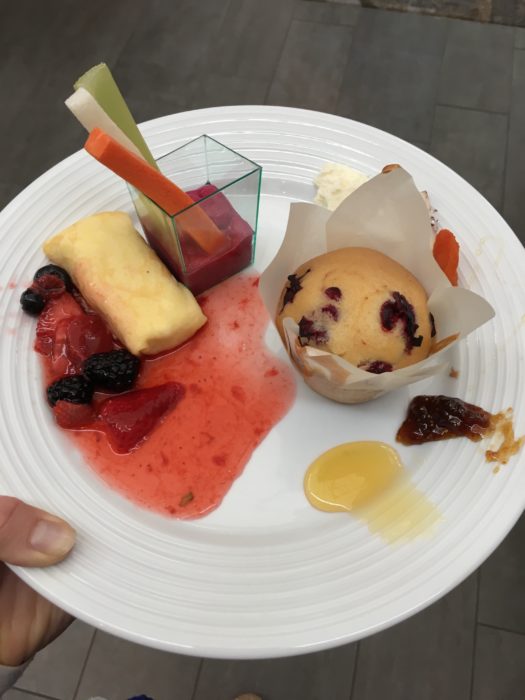 My main item here was the cheese blintz that I ate the inside of. I figured I should have a little substance there too, and the beet hummus cup was too pretty to pass up! I got a few pieces of cheese with fig spread and honey, and then saw gluten free muffins and had to snag a cranberry one! It was SO good!
Plate 2 was main course items. I remembered how much I enjoyed the jasmine rice before, so I made sure to get that again. (We went here for Easter 2 years ago).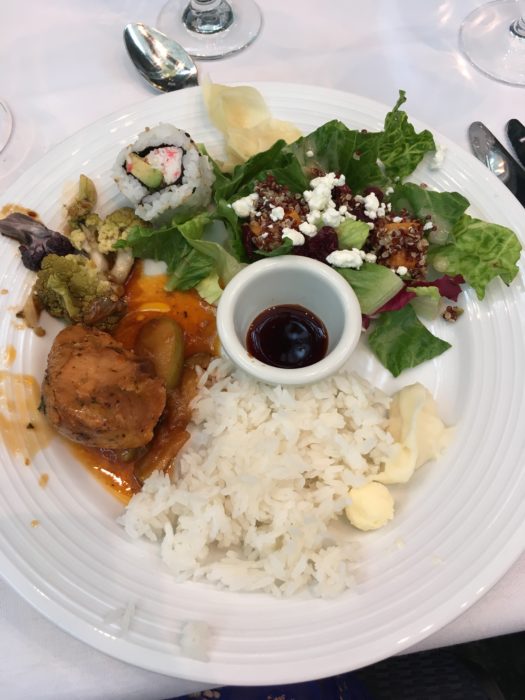 I also had chicken, sushi, and a salad with quinoa, butternut squash, dried cranberries, and goat cheese.
Then, it was time for dessert! I made sure to take lots of pictures of the full set up, because #priorities.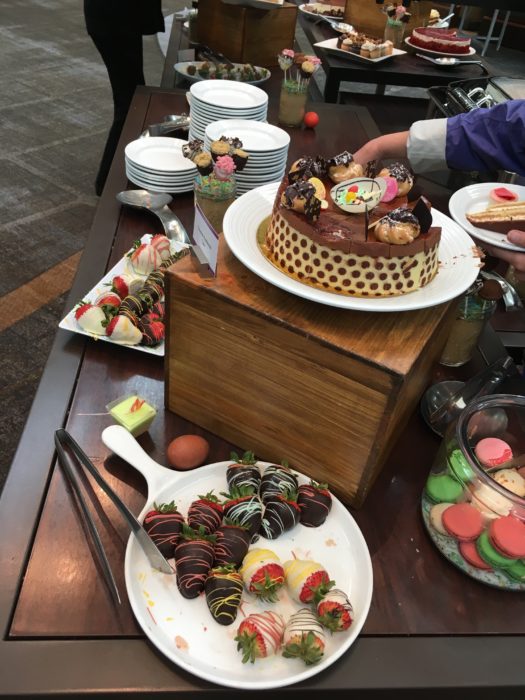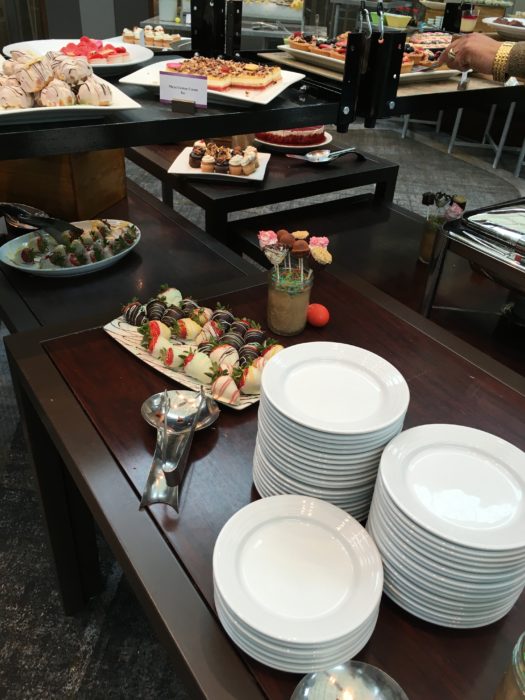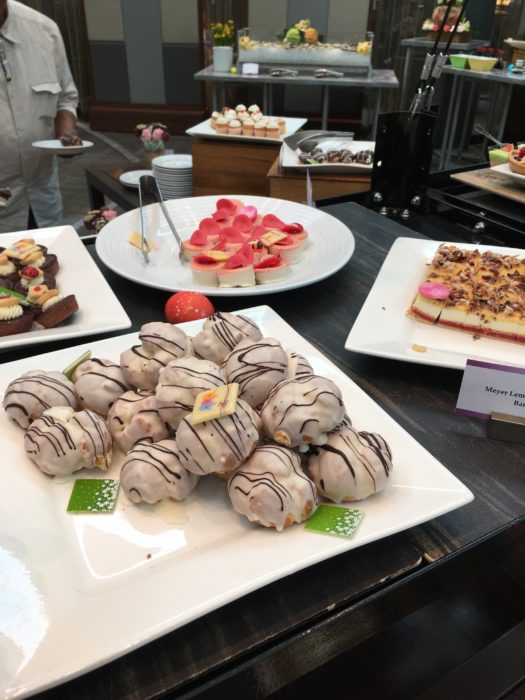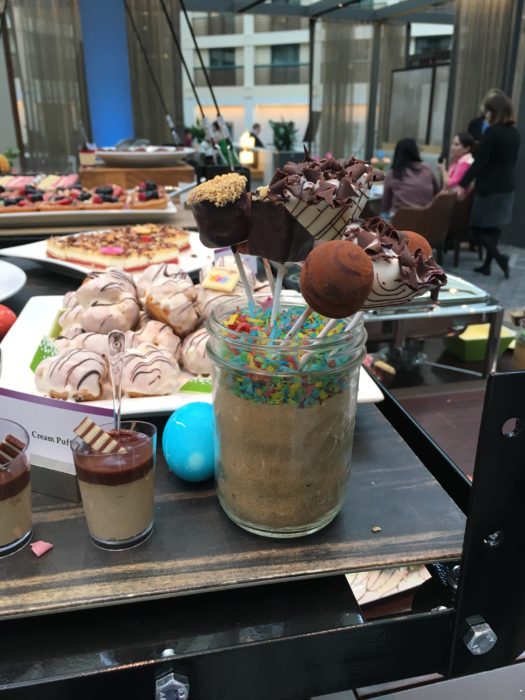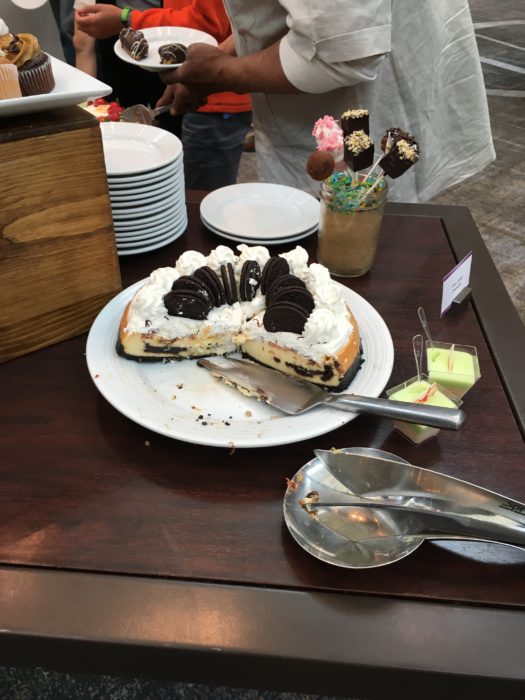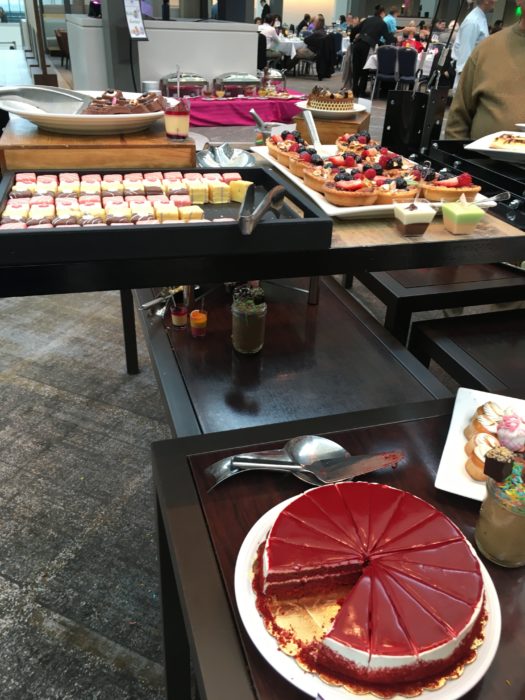 Different desserts were definitely passed around the table a bit, but here was mine: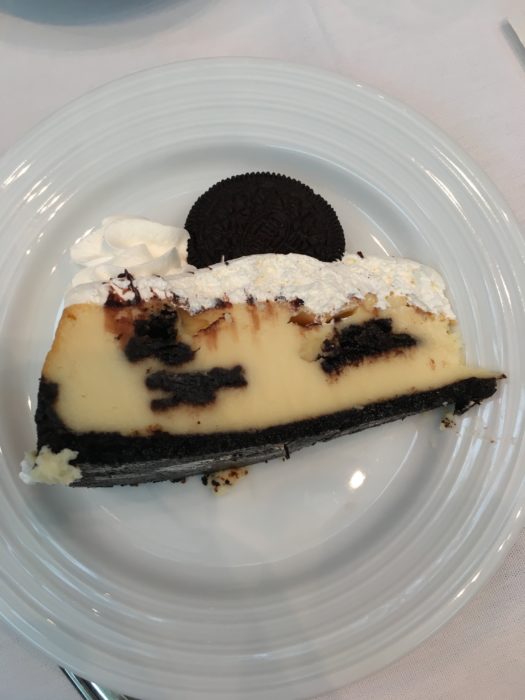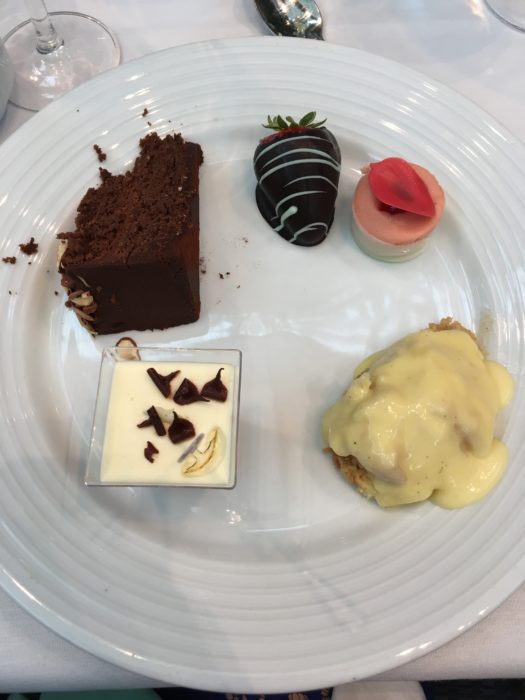 Oreo cheesecake (SO good), flour less chocolate cake (disappointing), chocolate mousse cup, chocolate covered strawberry, mini raspberry cheesecake, and the highlight and my main gluten splurge, bread pudding with vanilla custard sauce. YUM. I definitely didn't come close to finishing this, but I left not feeling like death, so that's always a positive!
After our big meal, we were lucky enough to catch a break in the rain long enough to go outside and hunt for Easter eggs.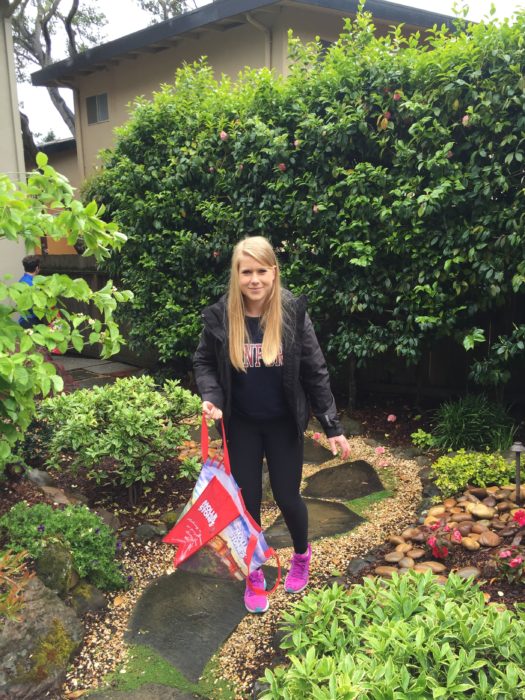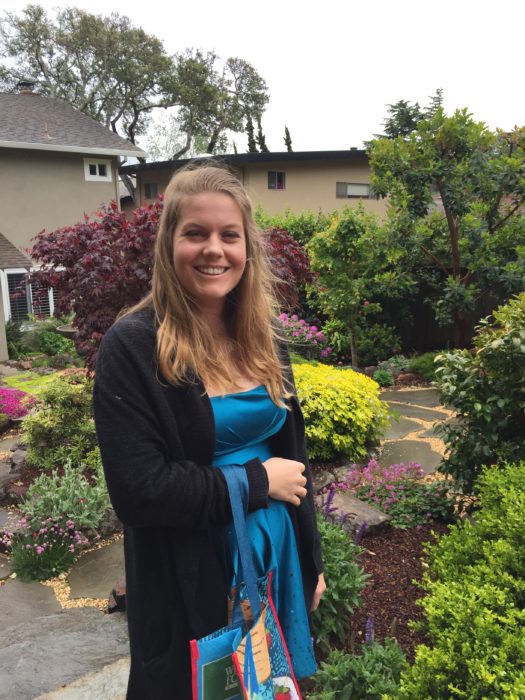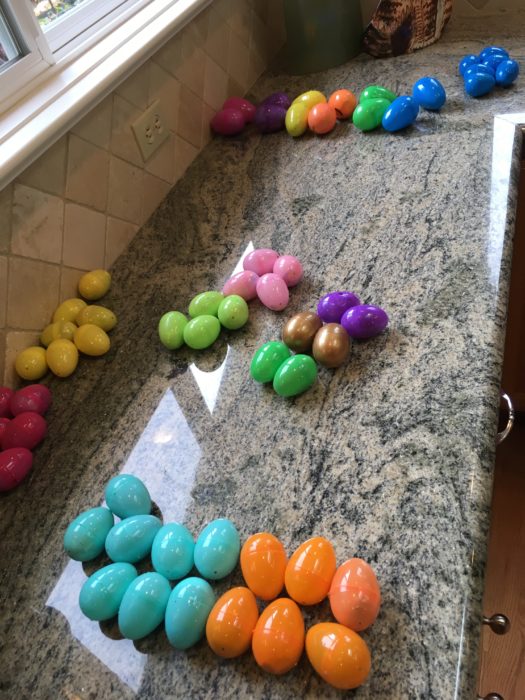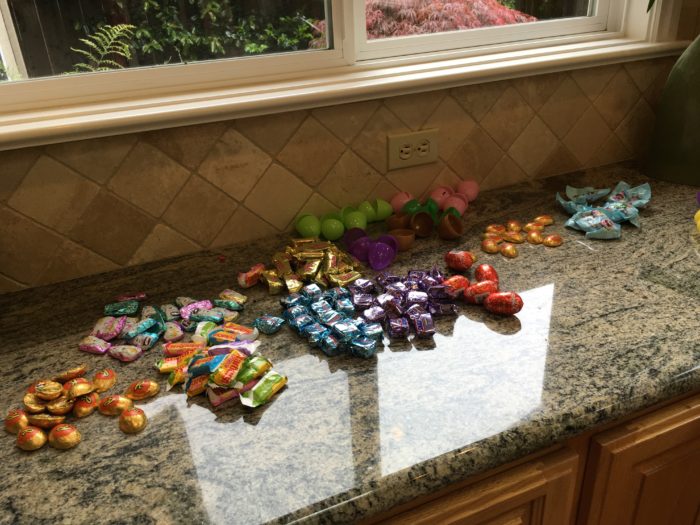 Yes, 4 college graduates did an Easter egg hunt. No complaints here. I definitely munched on candy while surveying our treasure!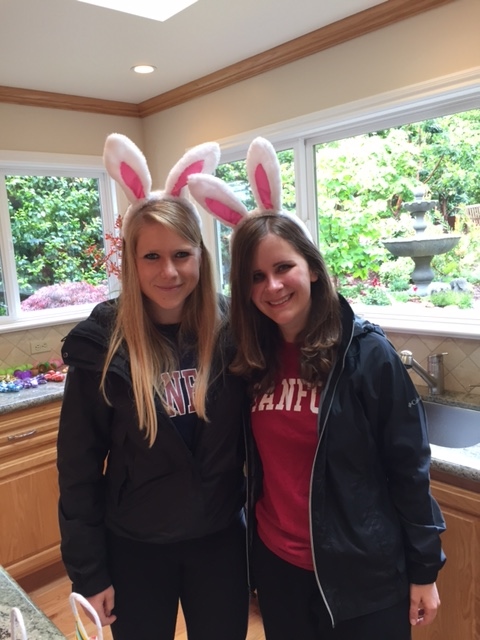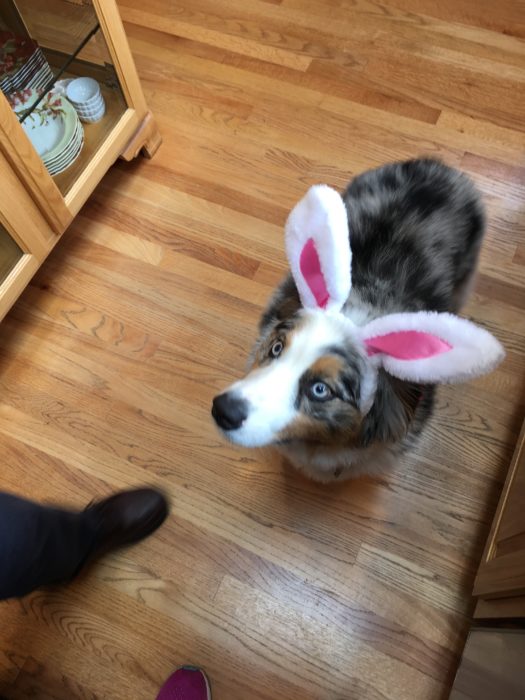 So, who wears them best?
We spent the rest of the afternoon sipping tea and chatting, before I brought my friend home.
My appetite after a big meal surprised me, and I definitely was craving veggies post-Easter candy. Naturally, dinner was an Easter egg open faced sandwich, with a simple side salad.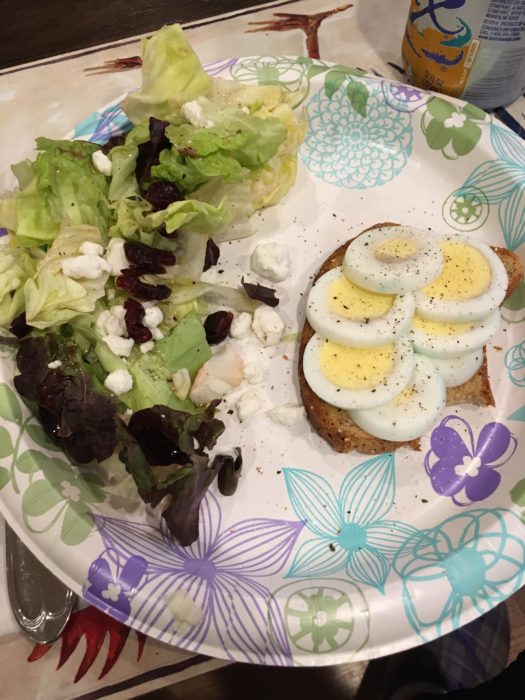 Monday morning, the Easter fun continued with a very festive breakfast post-Crossfit.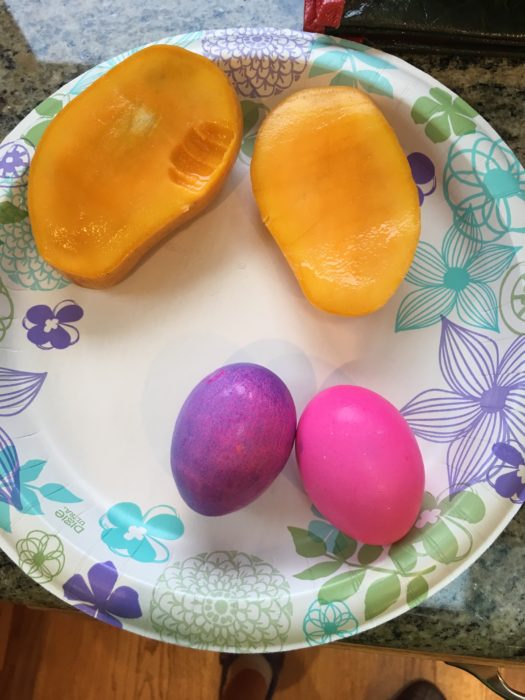 Before lunch, we went to the grocery store and happened to find breadfruit, which I've been dying to try. I've heard it tastes like a cross between a mango and a pineapple.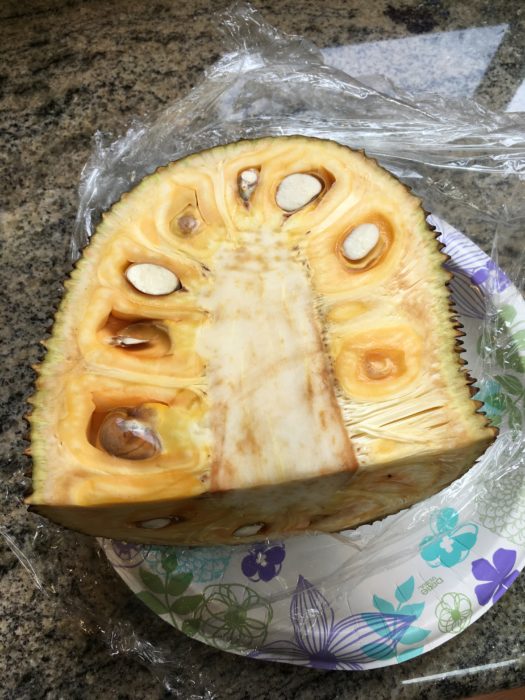 I thought it was good, but definitely different. It's not juicy at all. And I have no idea how to eat or cut it. But it's a fun fruit!
Lunch was egg salad on GF toast, salad, and cheddar popchips.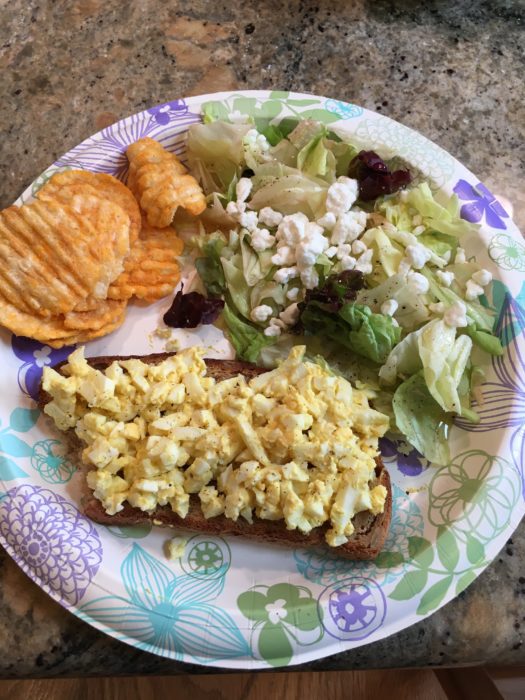 Which brings us to now. I'm leaving to teach spin in a little bit, and have a game night with friends planned later tonight. I hope everyone has a good week!