Wow. I meant to blog Friday, but it's already Sunday. I worked Friday and Saturday at the vet, so it feels like my weekend is just starting!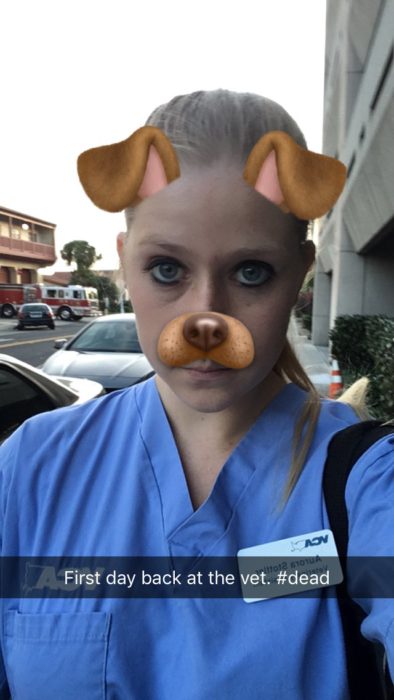 I have some adventures, workouts, and delicious food to catch you all up on!
First things first: my tendonitis? Not good. It's been bothering me a lot, and feeling really weird. It's definitely better than it was the first few days, but it's bad. It's unfortunate that it flared up right as I was starting work again, and on my feet literally all day. It's painful, and it feels like there's rubber rubbing against rubber when I flex my foot, which is a really weird feeling. It was also visually a little swollen, although that's gone down. I've been diligently icing, as well as electrocuting with a little handheld electrical stimulation machine. Workouts as of late have been strength based, and designed as to not aggravate it at all.
Thursday morning, I went to the gym for a little lift+non-impact cardio. I did 4 sets of 8 single leg split squats and RDLs with 25# dumbbells, and 5×8 dumbbell bench press, I think with 25s. Next, I did an ab workout video, and finished with 8 rounds of HIIT on the spin bike (seated), 1 min on, 1:15 off.
Post-workout breakfast was an amazing Cara Cara orange and a flapjacked.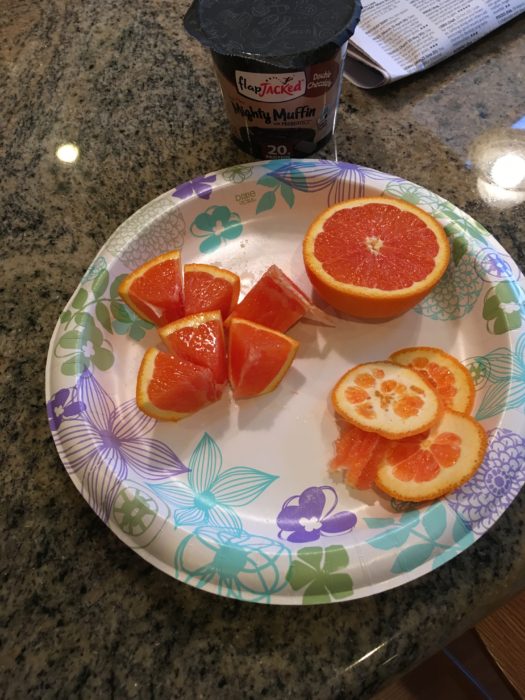 Mid-morning, my mom and I drove over to Davis! We got there early enough for lunch at Panera, where I had a Fuji Apple Salad.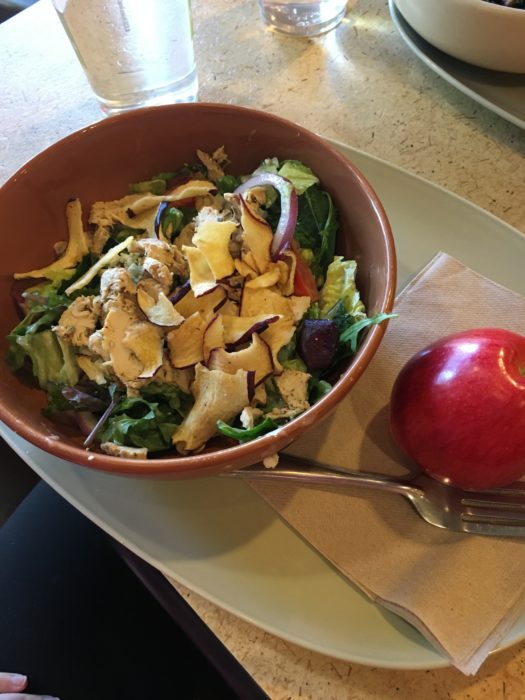 We also had time to drive around and locate a brewery and Crossfit (conveniently next to each other) before meeting up with my future roommate and her adorable pets! So yay! I have a place to live!
Before heading out of town, we stopped at Temple, an amazing coffeeshop that I stopped in a few years ago when I was in Davis for a conference.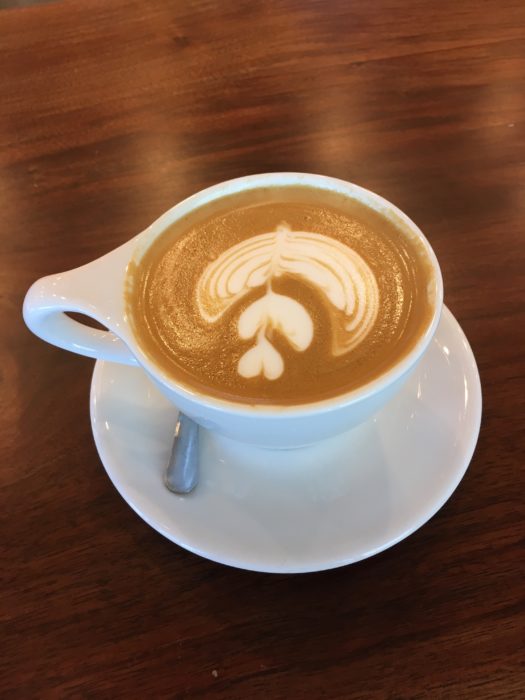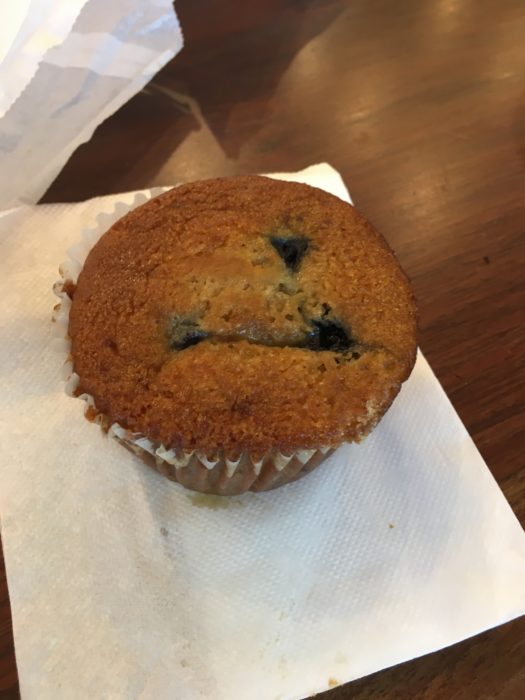 Decaf capp, gluten free blueberry muffin (delicious, and limey a future dietary staple).
Also spotted: chicks!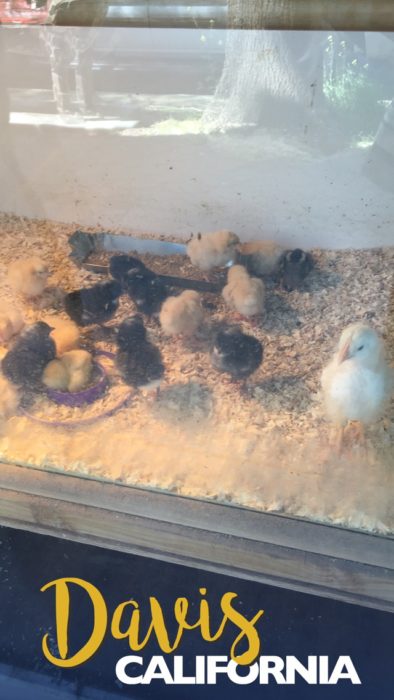 On the drive home, we stopped for gas and stumbled upon an amazing fresh fruit and veggie stand. We brought home some super fresh and super cheap produce. This stand is probably 10 minutes from my new home! What a find!
We made it home in plenty of time to go to the Giants-A's exhibition game (pre-season, end of spring training).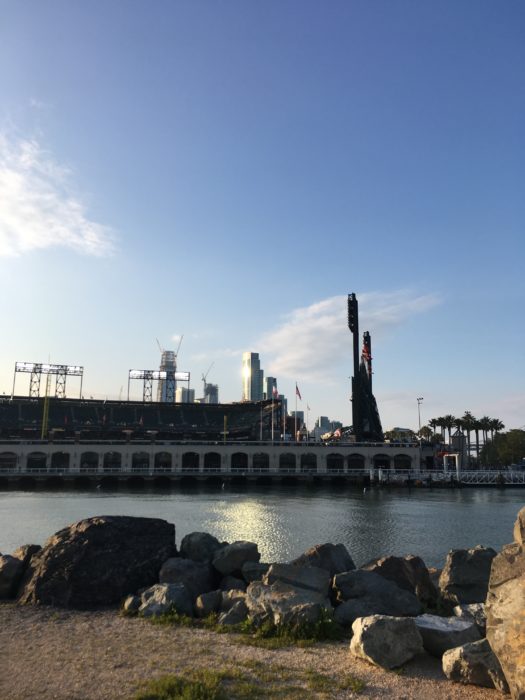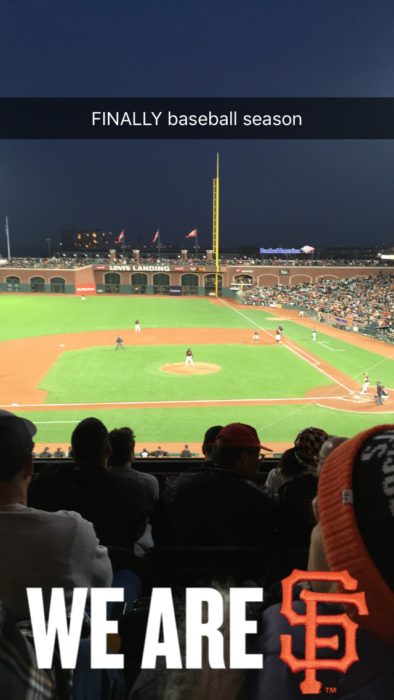 Thank goodness it's baseball season!
Of course, beer is necessary for baseball.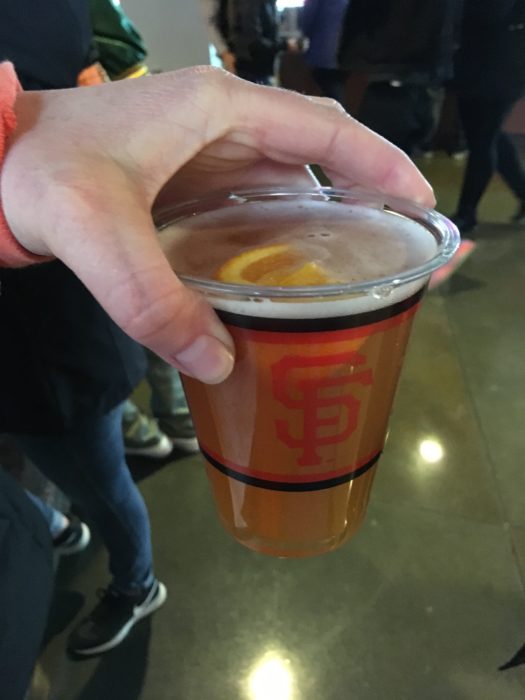 As well as gluten free cauliflower truffle flatbread. I love SF.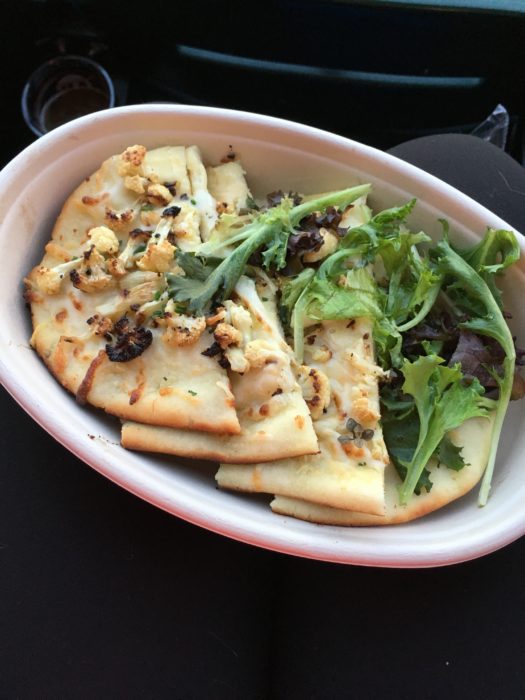 I also tried hand tossed warm caramel corn for the first time. It's so messy, it has to be eaten with a fork!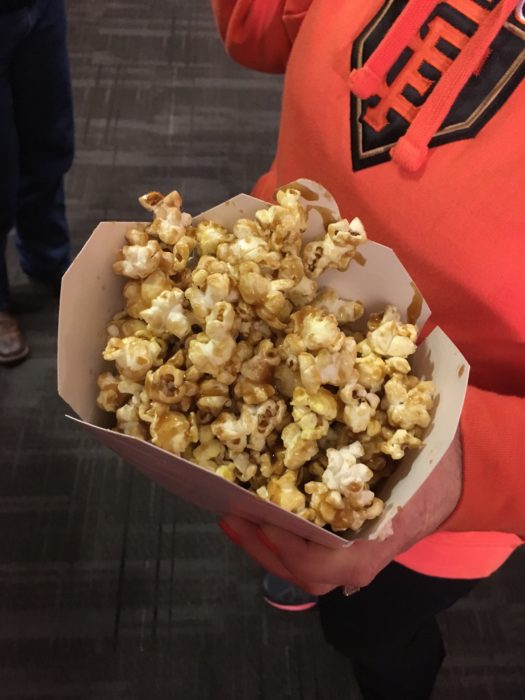 Most of the game was pretty uneventful: not a lot of hitting. We finally broke through for a few runs late in the game though!
We left a bit early because I had work the next day.
Friday morning's workout was another solo one at the gym. I started with deadlifts and worked up to 175, which is only 75% for me, but I haven't lifted heavy in a LONG time (read: not since St. Louis). Then, I did some bench pressing. Not too crazy of a weight, but enough to hopefully build a little strength. I was trying to roughly follow the Crossfit programing of the day. I heavily modified the WOD to be tendonitis-friendly, and did the following: 2000m row, 50 dumbbell thrusters (20s), 2000m row.
For breakfast before work, I had my current go-to: a protein smoothie with banana, protein, cocoa, and milk, with pumpkin spice Cheerios.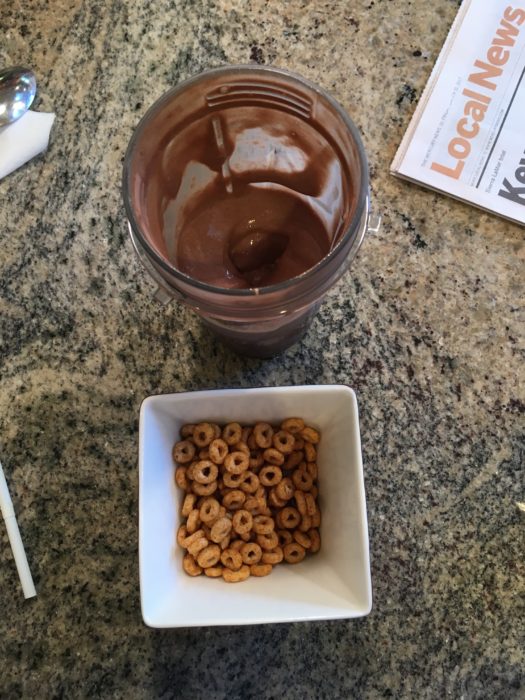 One adjustment I'm having to make with work is tweaking mealtimes. I work the later shift, 10-7, so I don't get lunch until 2 at the earliest on those days. I'm trying to eat a filling breakfast, and have it as late as possible, since I"m usually ready for lunch right at 12.
Lunches this week have been leftover stew with crackers.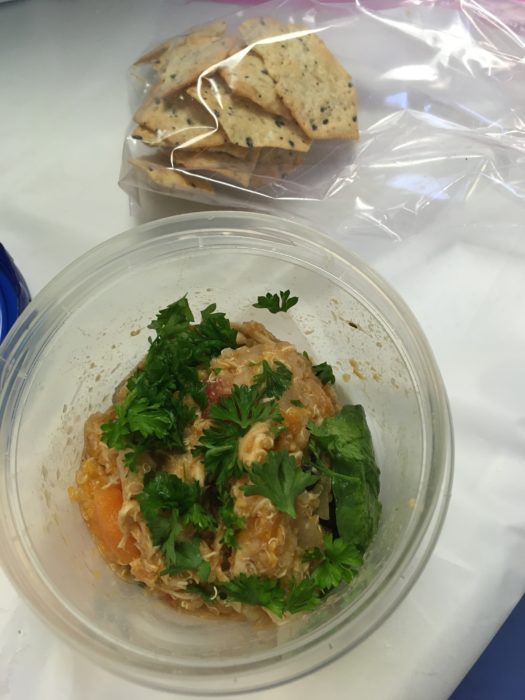 For dinner after work, we had leftover sweet and sour chicken bowls with artichokes from the produce stand.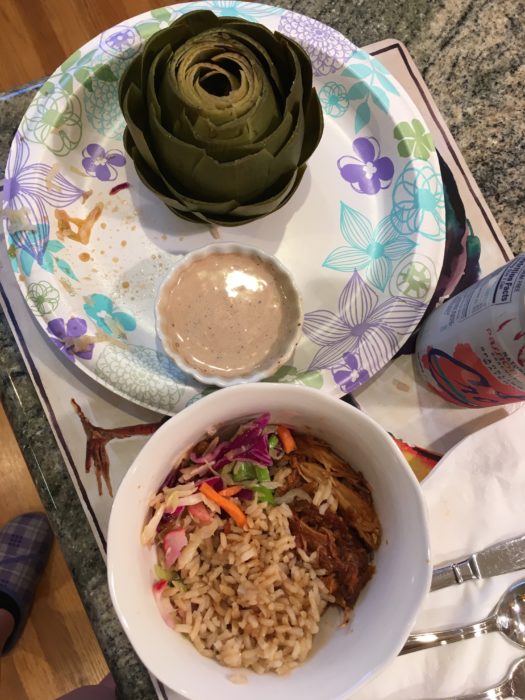 The sweet and sour chicken was a recipe from the Cooking Light magazine (and I can't find it online). It was cooked in the slow cooker, and served with brown rice and Asian slaw. The chicken was SUPER delicious, perfectly favored and perfectly tender. Original dinner: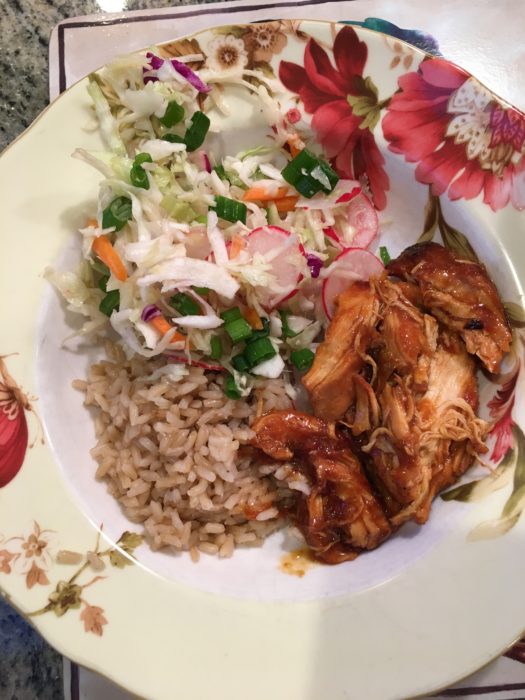 For my Friday night dessert, I made some Flapjacked cookies. Instead of using butter, I used applesauce and a little salt, and then egg white in place of egg (mostly because I was making a small amount and 1/3 of an egg is hard to do). The honestly came out perfectly, and I think I liked them better with applesauce, which helps the nutritional info a lot!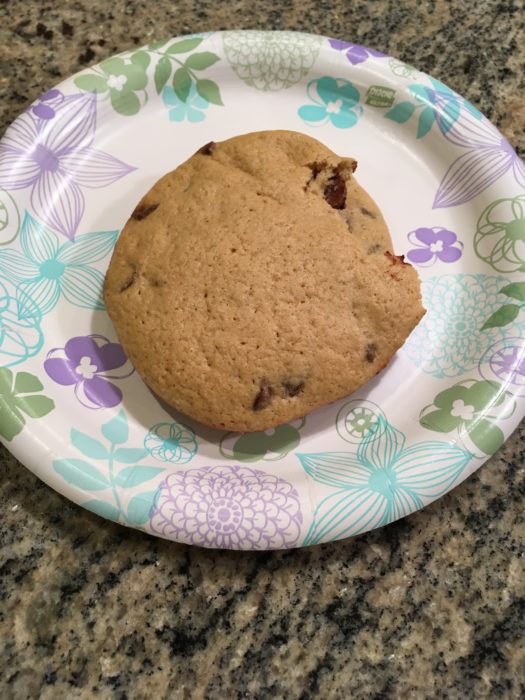 You really can't go wrong with warm chocolate chip cookies though, right?
I'm going to end this post here, but weekend happenings will come soon, including puppy hour!