Hello! As you may know, Thursdays I teach 2 spin classes: 12:00 and 5:30. Obviously, getting the right amount of fuel is incredibly important for these double days! I want to bring the same energy and intensity to my 5:30 class that I do to my noon class! I thought it might be fun to share a full day of eating on these days, especially since I end up on the go most of the day.
Breakfast:
Double chocolate flapjacked muffin+blueberries. (Old picture but I have this regularly.)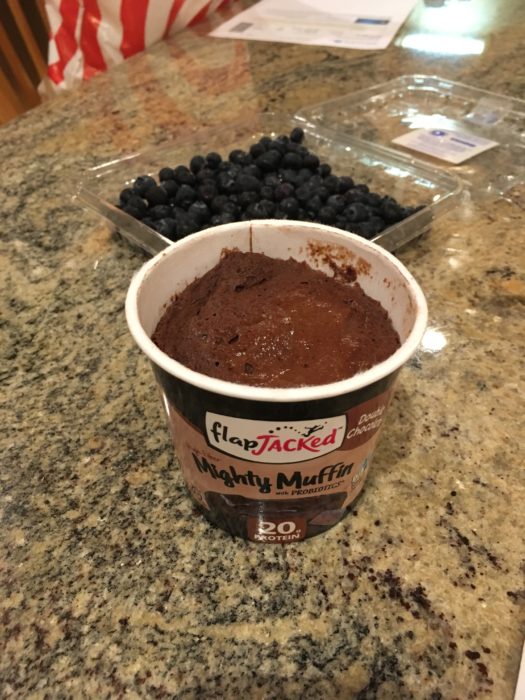 Snack: Pumpkin Spice Cheerios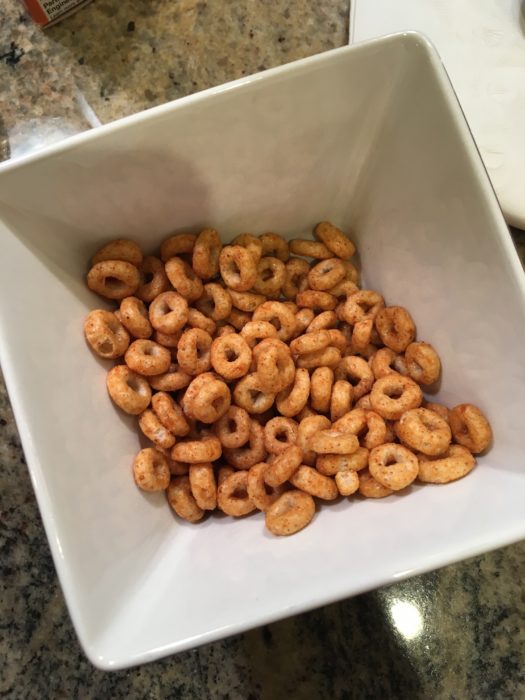 Lunch Post-Class #1:
A salad with an egg (obviously cooked in the microwave), herbed goat cheese, and garlic hummus. The hummus and goat cheese were both much higher quality and more flavorful than what I normally use in this salad, and it made all the difference! Plus some GF crackers.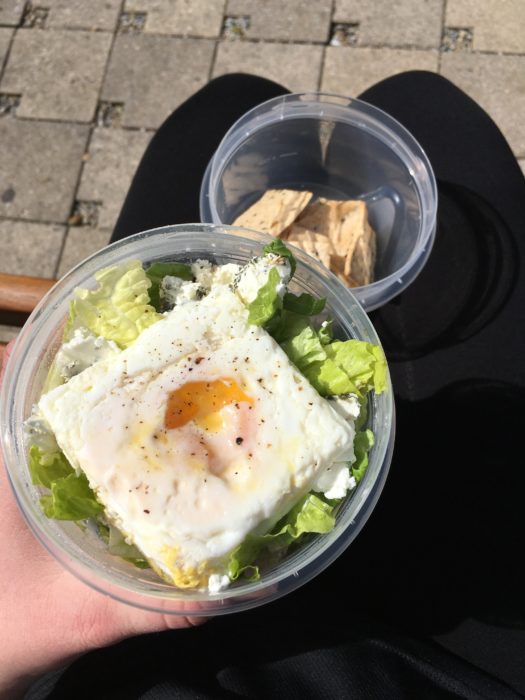 Afternoon snack: Luna Bar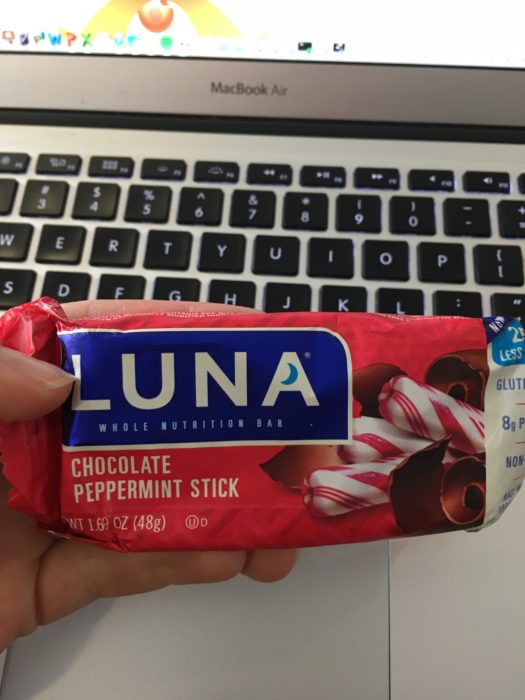 Pre-Spin Snack: Several crackers.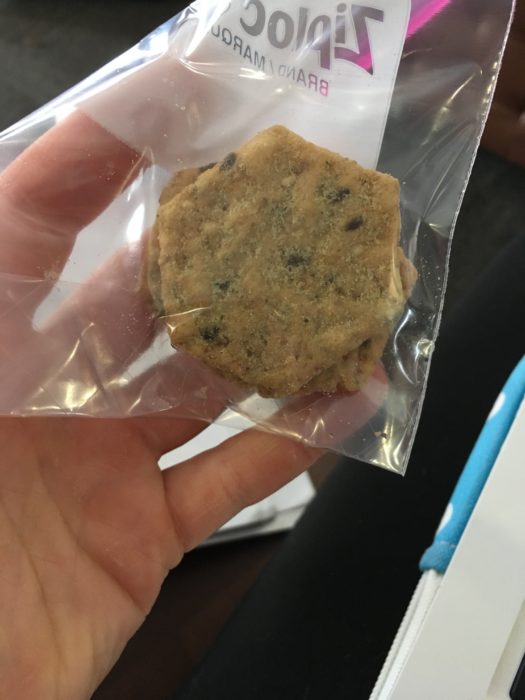 Post-Spin Snack to hold me over for the 30 minute drive: Mango (not all mango made it to the picture)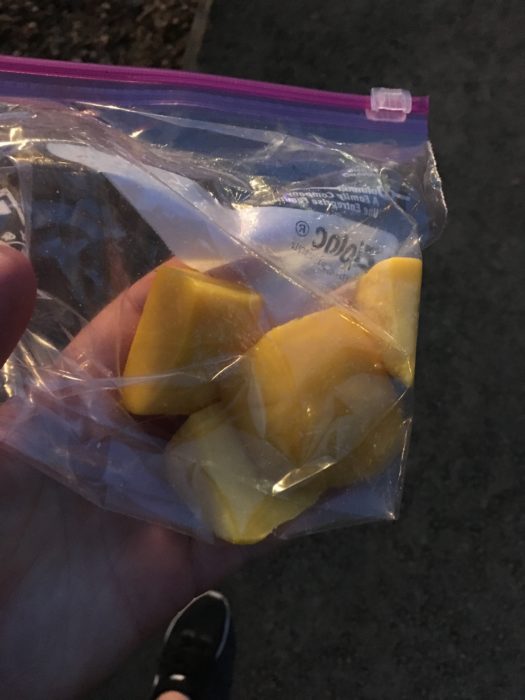 Dinner: Chicken stir fry with mushrooms from the CSA box and roasted sweet potatoes.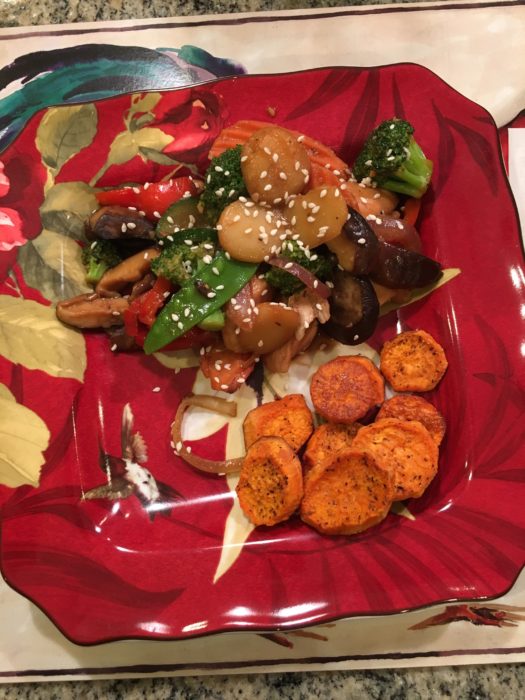 Dessert (necessary): some whole grain carrots cookies from the freezer and some dark chocolate.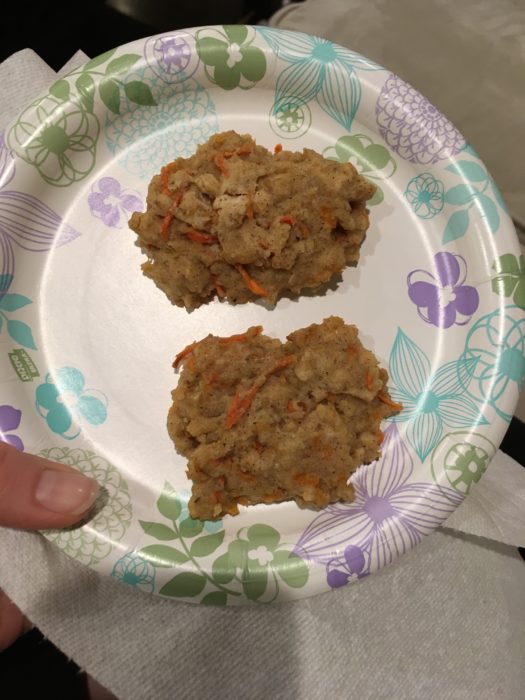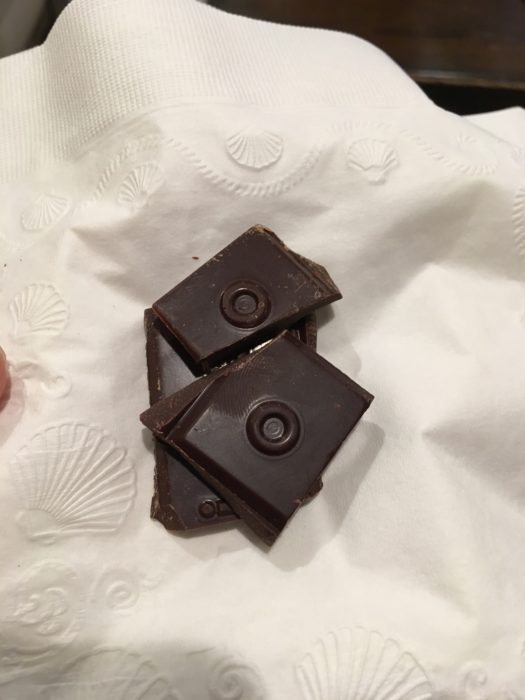 Post-Dinner Snack (as you can see, lots of snacks are necessary): half a brown rice cake with whipped chive cream cheese.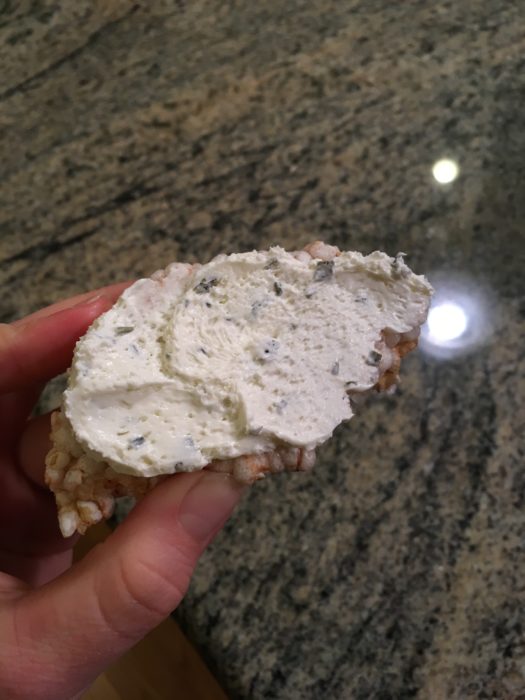 Today after my second class, a student came up to me and told me he worked at hardest in my classes, and I was able to get the most out of him for the least pain. That's the highest compliment! That's why I lovelovelove what I do.