I'm at an awkward phase of life. I'm not in school full time. I'm not working full time. (I will begin working again when my 10000 interviews are over and I'm home more regularly!) I always wondered what people do with their days, especially when they aren't working. I have a lot of friends who have taken time off between college and now, and I'm always curious what their day-to-day life is like. So I wanted to share my experience. Here goes nothing! (Well….hopefully not nothing.)
5:15am: Alarm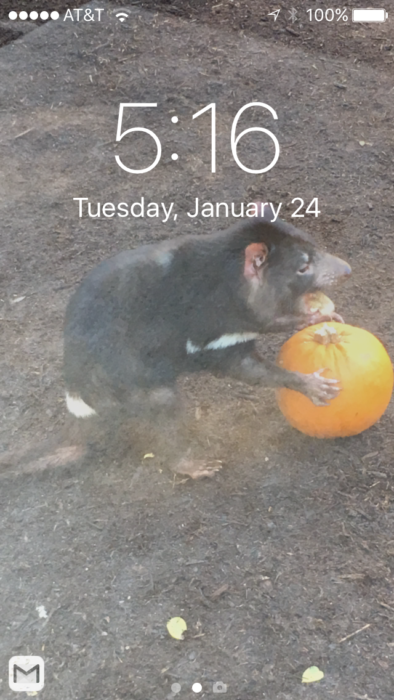 I mostly go to 6am Crossfit. Which is a little annoying that I have to get up that early for no particular reason, but I like getting things done in the morning and the 7am Crossfit class is being phased out. I get ready and go downstairs for a pre-workout snack.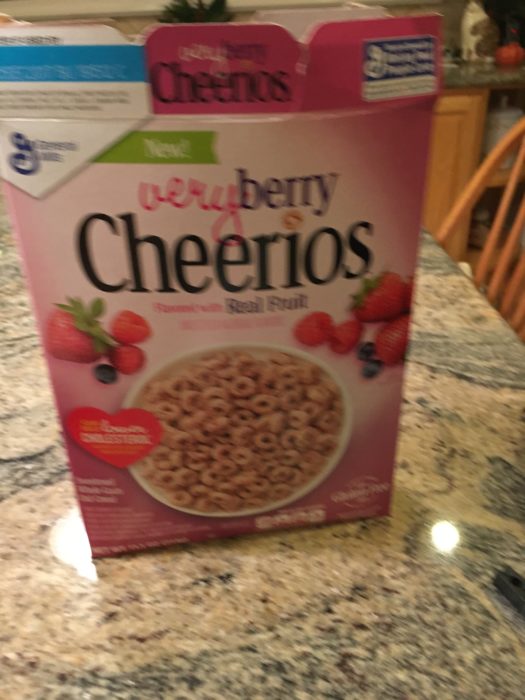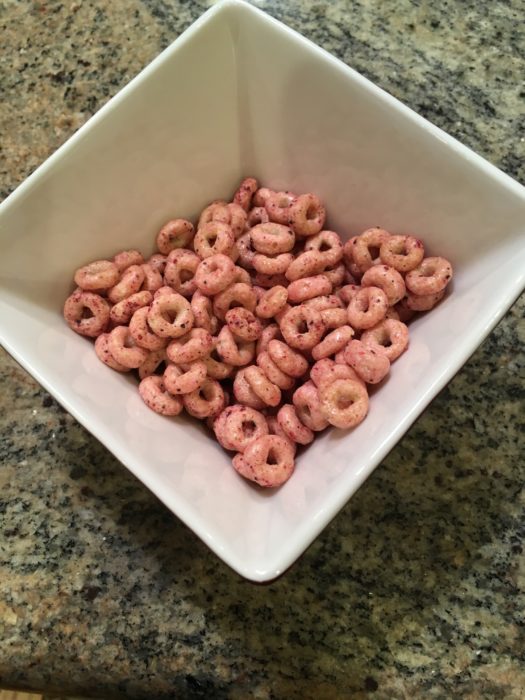 5:45: Leave for Crossfit. BRRR. It's either pouring or frosty in California these days.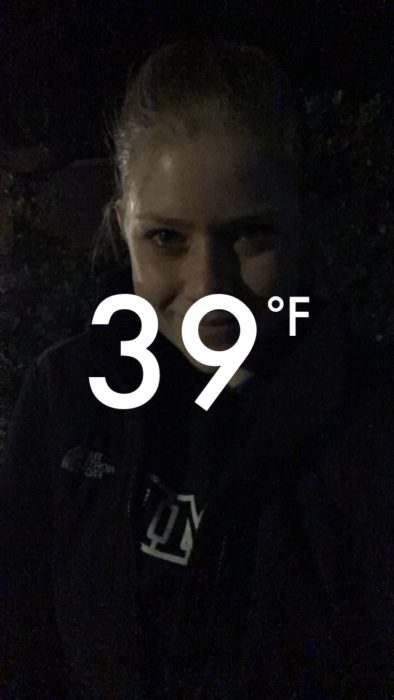 6:00: Crossfit. I actually found the workout really frustrating. They've been programming so much STUFF into class lately that we haven't really had time to work on things. After a warm up, we had about 5 minutes to do cleans. We worked up to 80% for 3 sets of 1, but I literally only had time for 2 warm up reps moving up in weight, and I didn't feel ready when the clock started. We did a clean every 30s, and I just didn't feel warmed up or recovered enough. It felt heavy and I actually missed my last set and had to re-do it. At this point I was super frustrated as we moved on to 5 sets of 6 non-kipping toes to bar (my toes did not reach the bar…) and 30 double unders. THANKFULLY my double unders cooperated today. Finally, the WOD. 7 minute AMRAP: 12 burpees, 8 Russian kb swings (53#), 6 pull ups. I got 3+3.
7:15: Arrive home to a beautiful sunrise.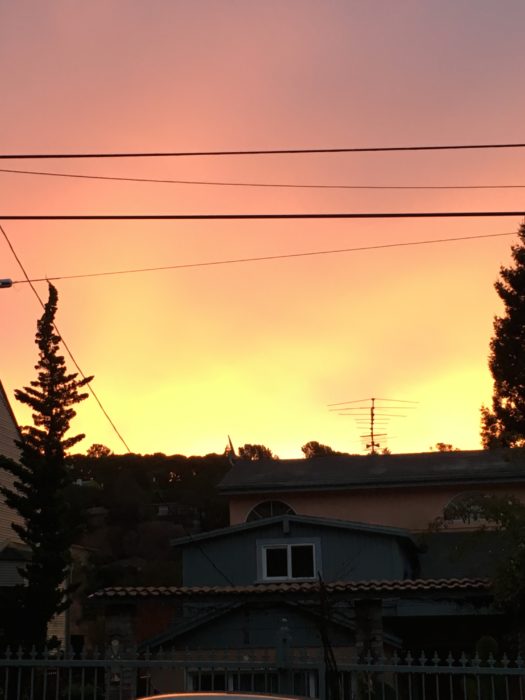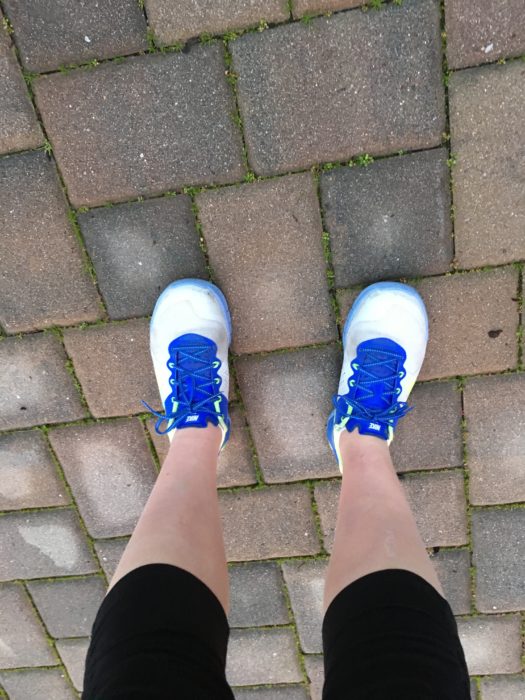 I wanted to hold off on breakfast as long as possible since my lunch was going to be so late, so I distracted myself by packing a lunch and cleaning up.
Salad: pear | grilled chicken | blueberry chèvre | lettuce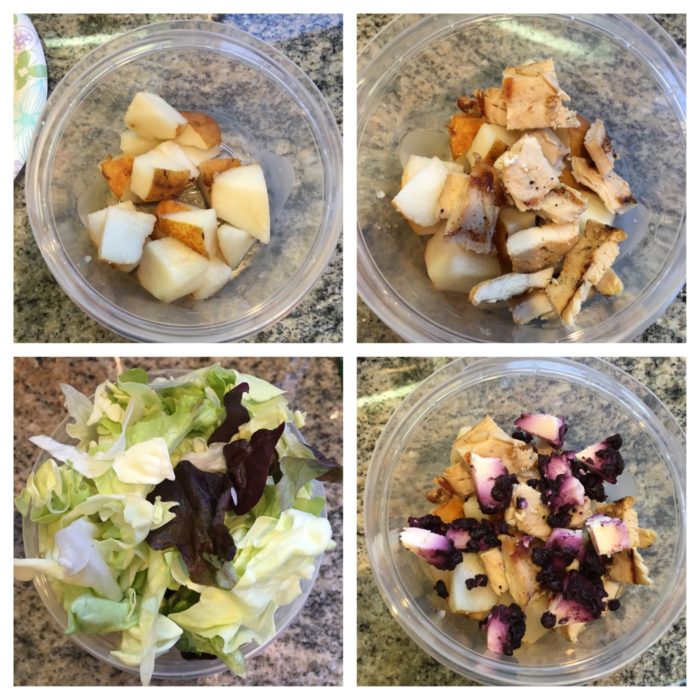 8:00: Breakfast! Blueberries+flapjacked mighty muffin.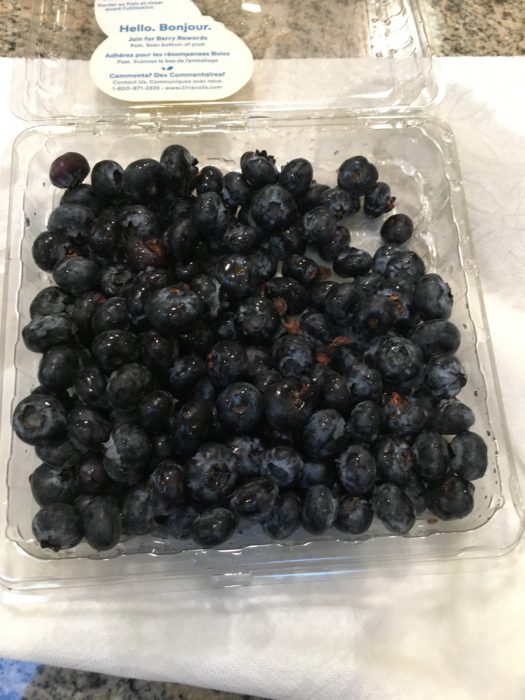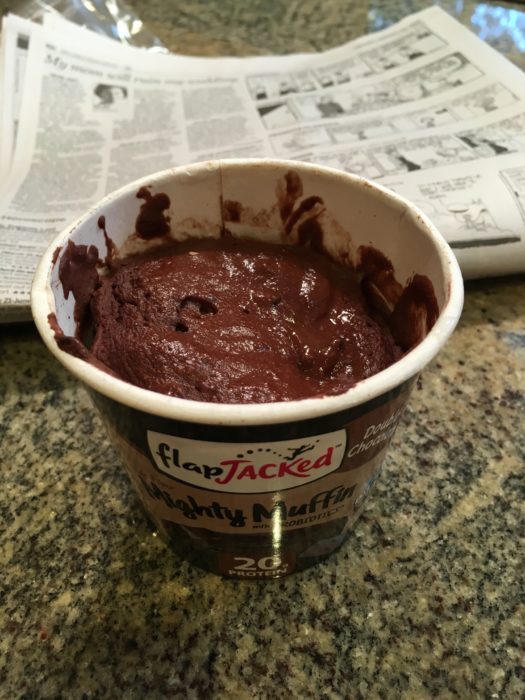 8:30-10:30: Get ready for the day, write up a blog post, get my spin playlist up on Spotify (I used an old one but it was on iTunes not Spotify), work on studying for my final.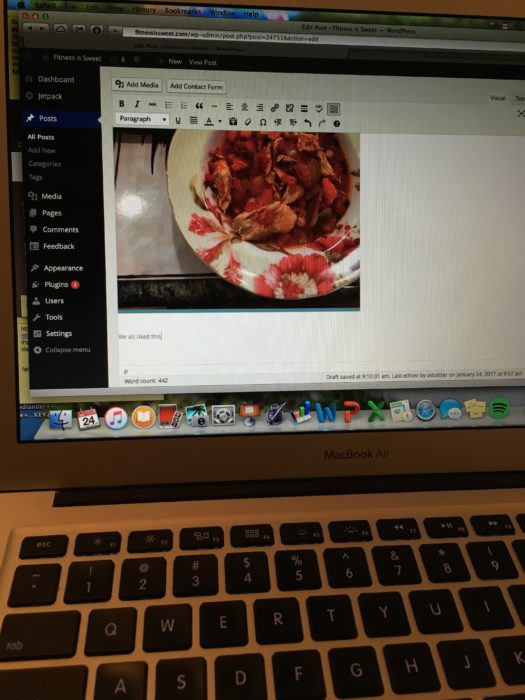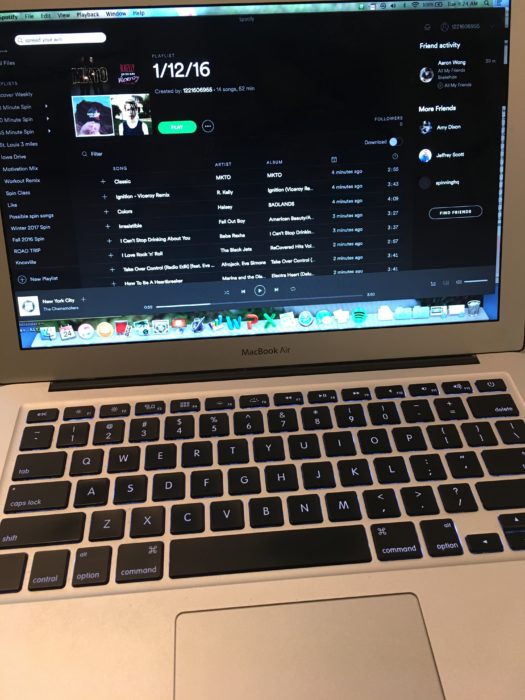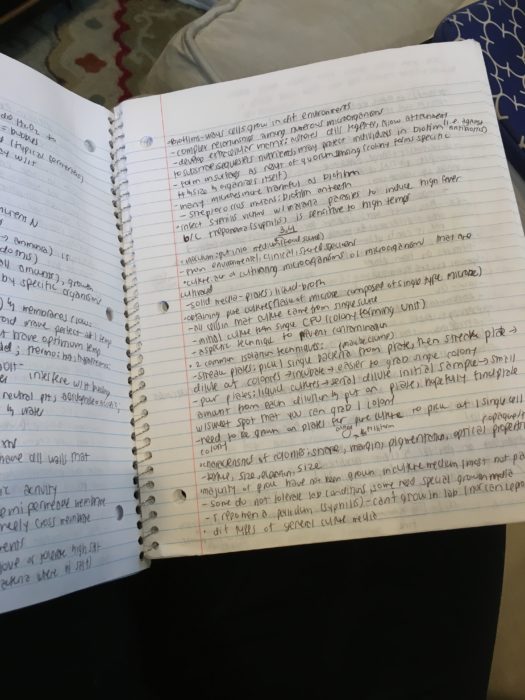 10:30: Eat my Cheerio snack.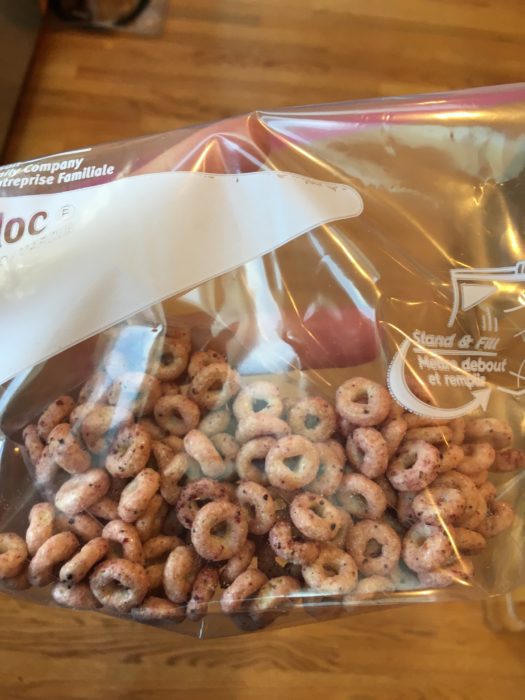 10:45: Leave to drive down to Stanford to teach spin. It's about a 25 minute drive, but parking lately has been impossible so I have to allow an extra 25-30 minutes. Blah.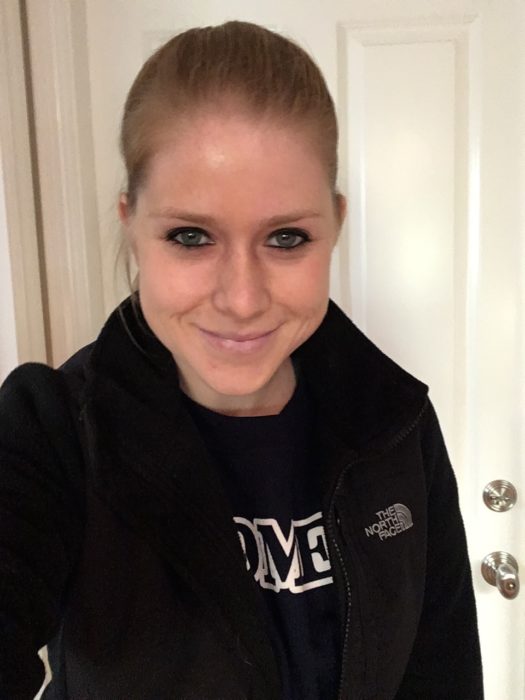 11:15: Arrive on campus and find a (legal!) parking spot right away. Yes! I hang out in my car for 30 minutes or so and do some research on my phone.
12:00-12:50: Teach spin! It went well. I used a playlist I made a year ago, and it's one of my favorites so I'm pretty familiar with it!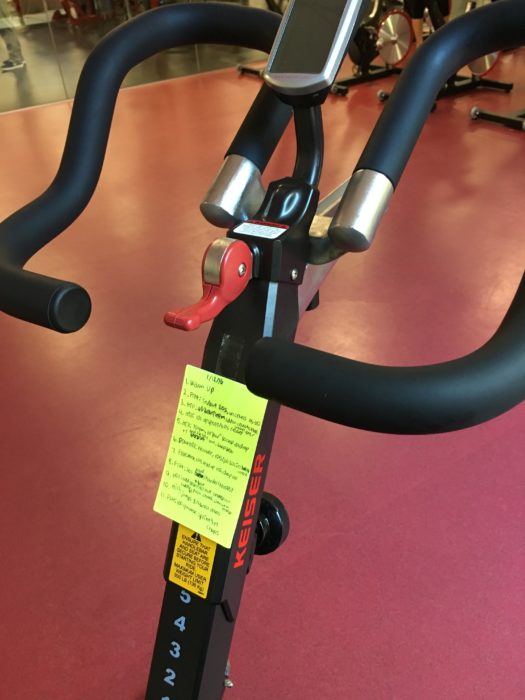 1:30: Arrive at the library. I'm STARVING (as per usual on my lunchtime teaching days), and sit in the cafe area (a vending machine with tables…) to dive into my packed lunch. Salad that I made with champagne vinaigrette and GF cheddar cracker crumbs.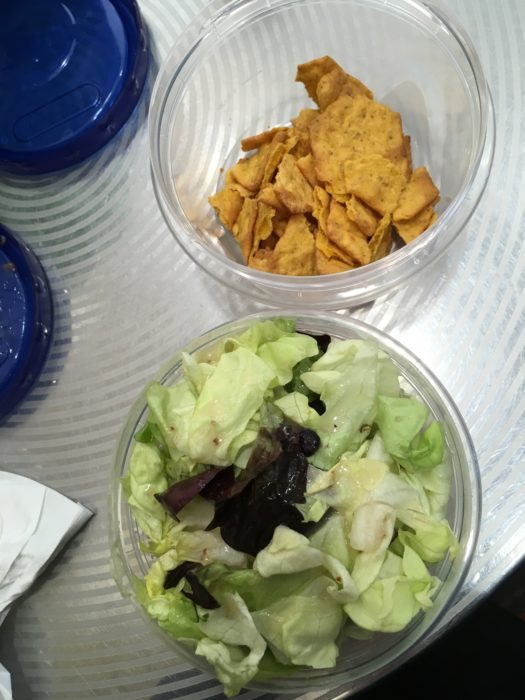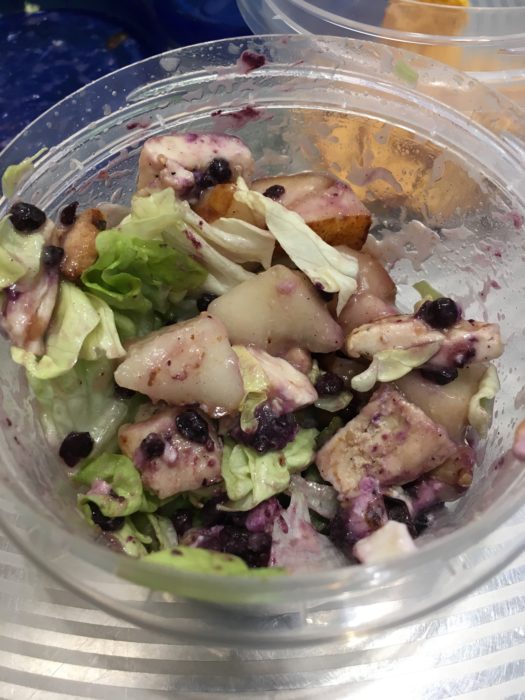 1:50: Get to work on studying!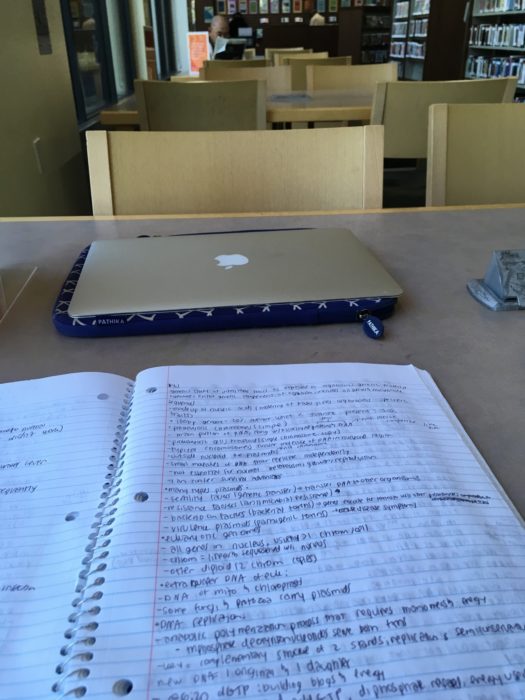 3:10: Break for a snack. Nothing new here.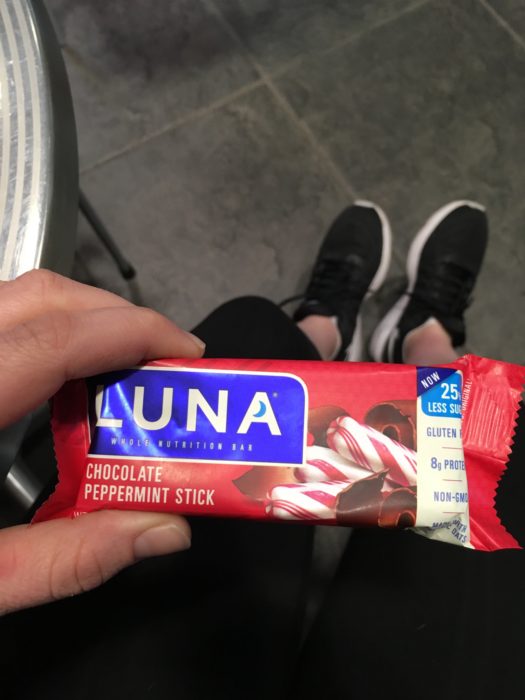 3:20: Finish my chapter and then realize the library is far too loud with the influx of high schoolers to study (I require silence, unfortunately, or I get so distracted!) so I start this blog post.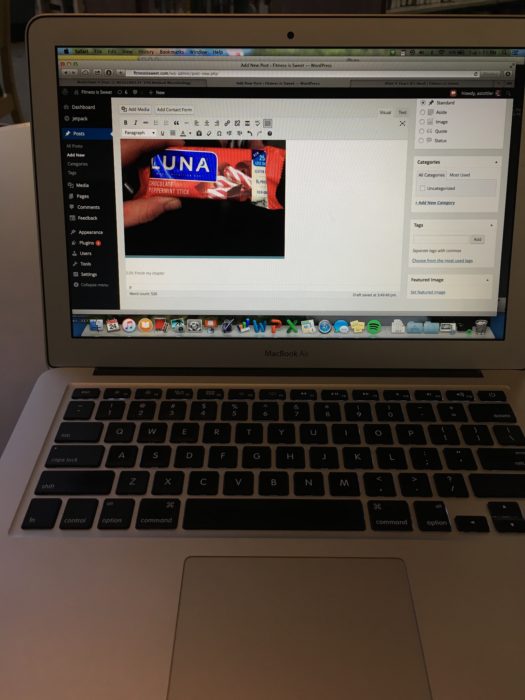 3:50: Leave library and head to the grocery store+GNC. I needed some more protein powder, and wanted to try some protein bites that I've seen on Instagram (I'm a sucker for advertising…). I also found a new brand of protein bar that comes in a ton of flavors that I'm actually not allergic to, which is rare, so I made out quite well!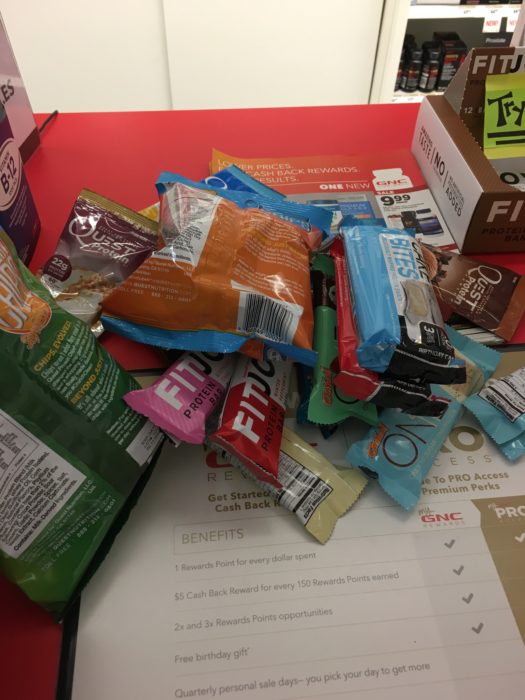 5:00: Arrive home and start making dinner. It's a breakfast for dinner type of day! I mix up the GF waffle mix and then start making a scramble while my mom is on waffle duty. I'm a firm believer of carrots in scrambles.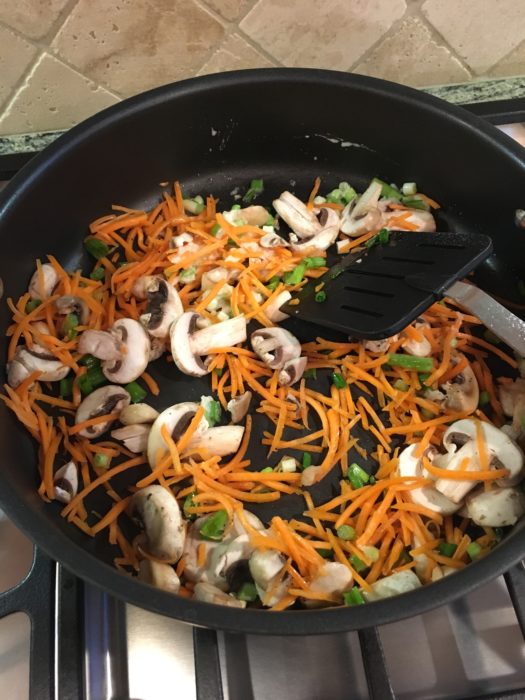 The scramble included grated carrots, green onions, mushrooms, garlic, tomato, spinach, and English cheddar.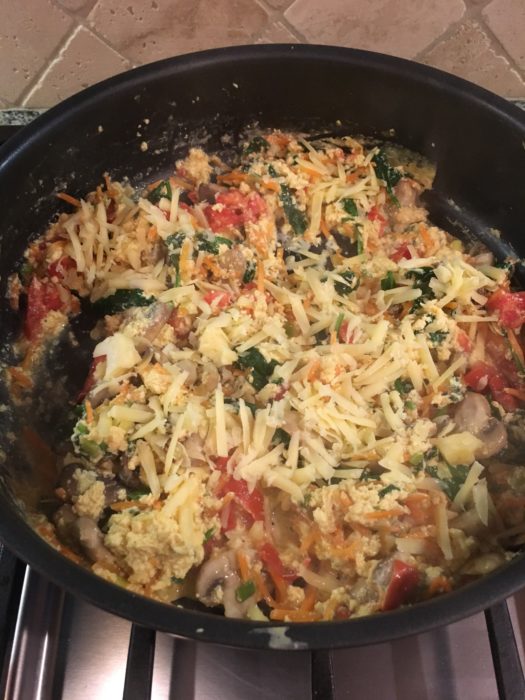 I decided to dip my waffles (this plus one more) in maple syrup, and was a little overly ambitious with how much syrup I would actually use. Whoops.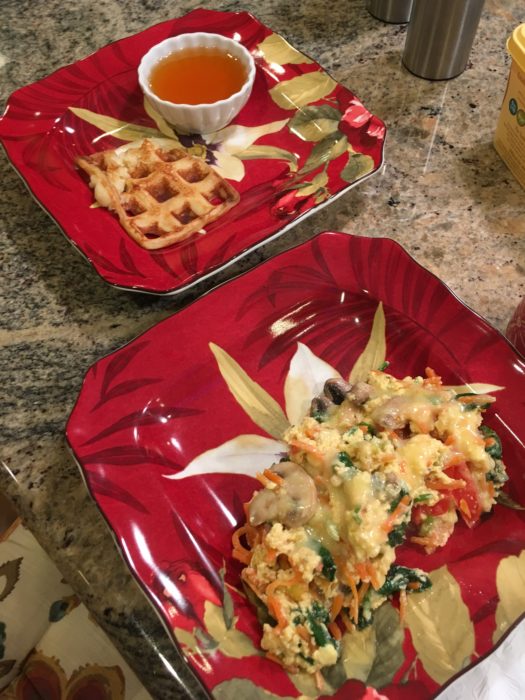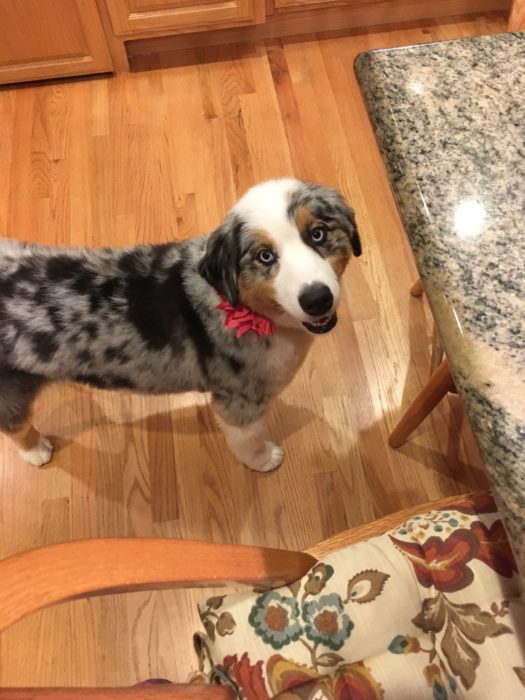 With a side of pup!
After dinner we cleaned up and turned on some Netflix.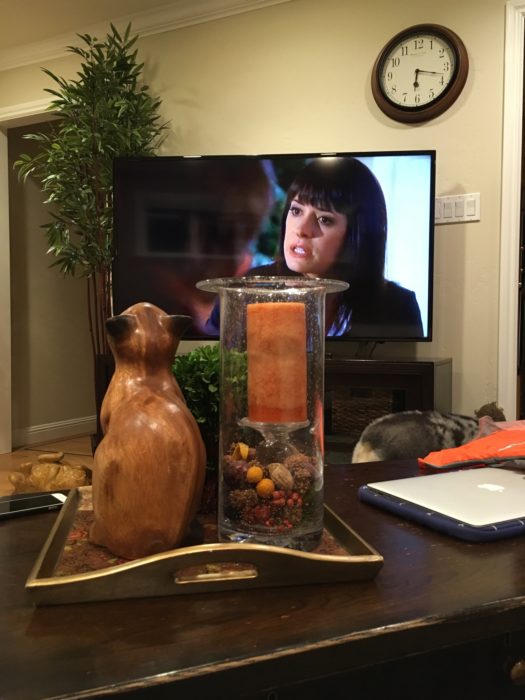 I bought some half price holiday popcorn and tried a few handfuls. SO good.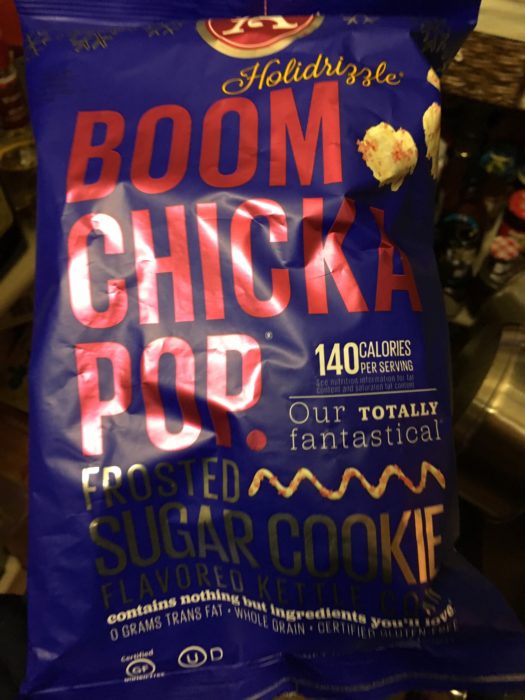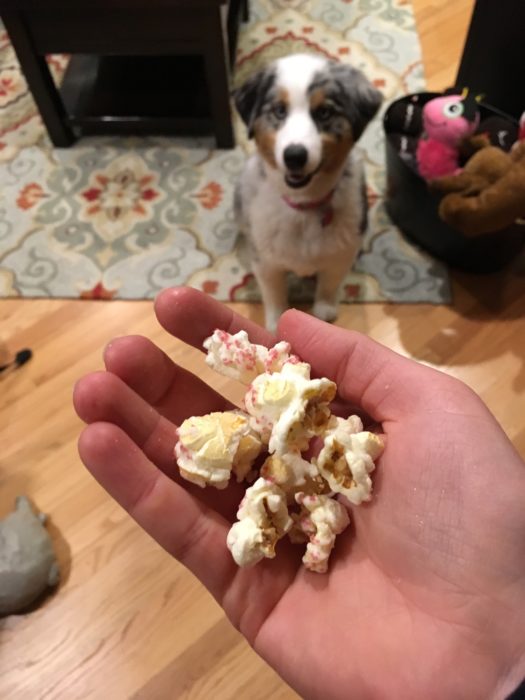 I also broke into one of my GNC finds. A Red Velvet protein bite. It was good!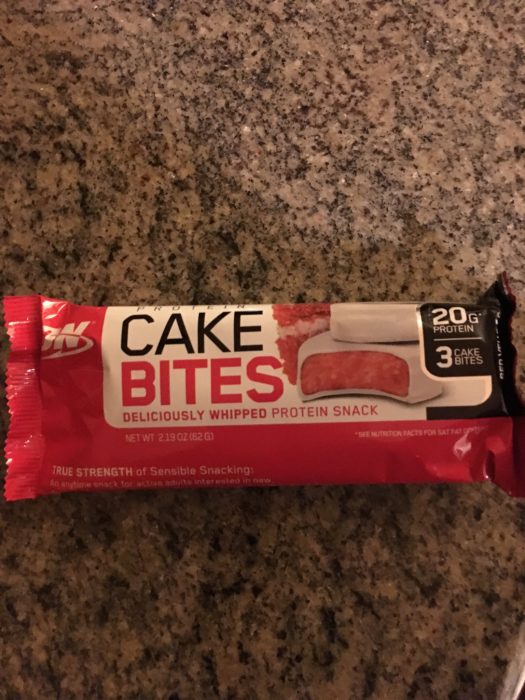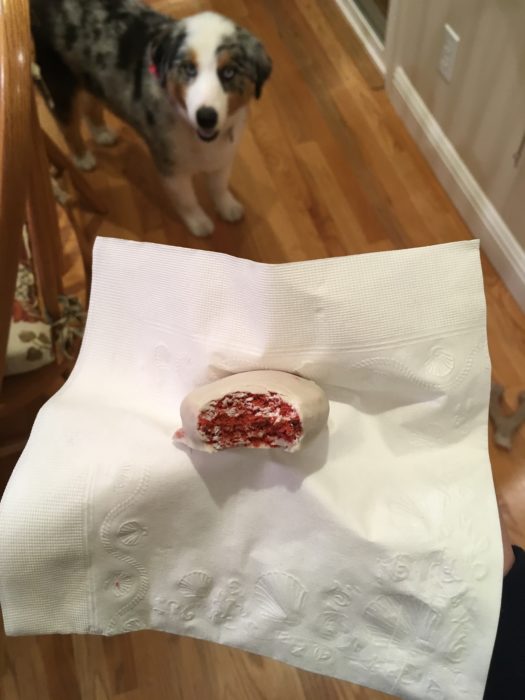 I'm typing this up as we finish our last episode of Gillmore Girls. I still need to shower, but I'm shooting for being in bed at 10:00 to read a little!