Happy mid-week! After a couple of short holiday weeks plus travel, I've admittedly had trouble keeping track of what day it is!
First things first, I feel like I should mention some big news. I'M OFFICIALLY GOING TO VET SCHOOL NEXT YEAR! I got the call while at the library and immediately packed up, headed up, and we opened the best bottle of champagne we had.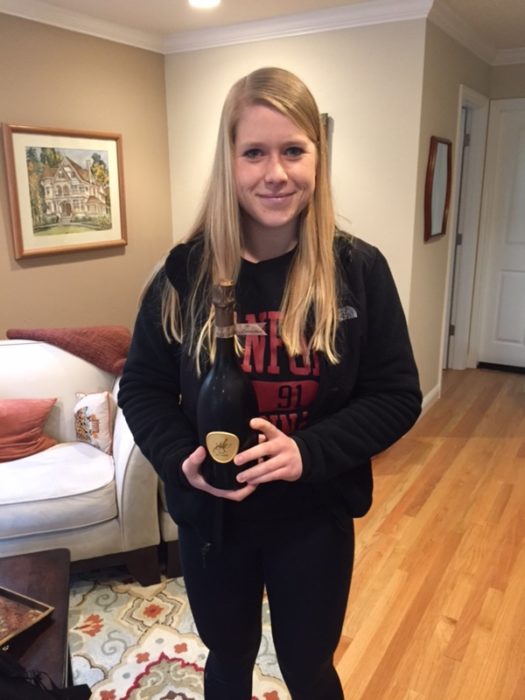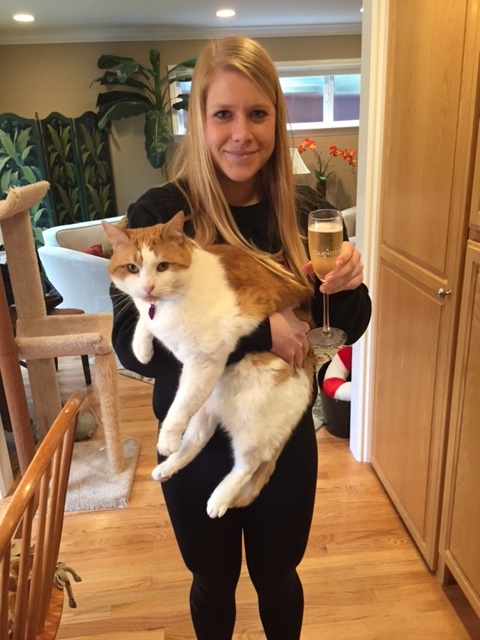 My weekend was a whirlwind, and it didn't really hit me until I was cuddling/studying with a purry Charlie and realized how incredible it is that I get to spend my life working with animals.
Now, on to the main topic of this post. I had a super quick trip to Kansas this past weekend. My travel schedule for January and February is insane: Tennessee, Boston, Philadelphia, Alabama, New York, Hawaii. That's a whole lot of plane trips. It got me thinking, how do I stay healthy with my travel? In the past, I would always feel gross and sluggish after a day on an airplane, full of junky airplane/airport food. With such a quick turnaround on a lot of these trips, I don't really have time to recover from a day of travel. I thought I would go through my weekend, highlighting some healthy travel tips.
My day accompanied me. Our flight left early Saturday morning, so I packed a granola bar and apple to eat while waiting at the gate. When traveling, I try my best to keep somewhat of a normal eating schedule (which can definitely be hard given changing timezones). I try to at least keep the manner that I'm eating constant. I also packed a sunbutter and jam sandwich on GF bread, plus sugar snap peas, in case I couldn't find any good options at the airport. I find it's nice to have a veggie option when traveling, and carrots or snap peas are easy and durable choices. Plus, I figured if I didn't need the sandwich, it would keep until my next day's travel.
We landed to find snow! I haven't seen snow in 3 years, so that was exciting!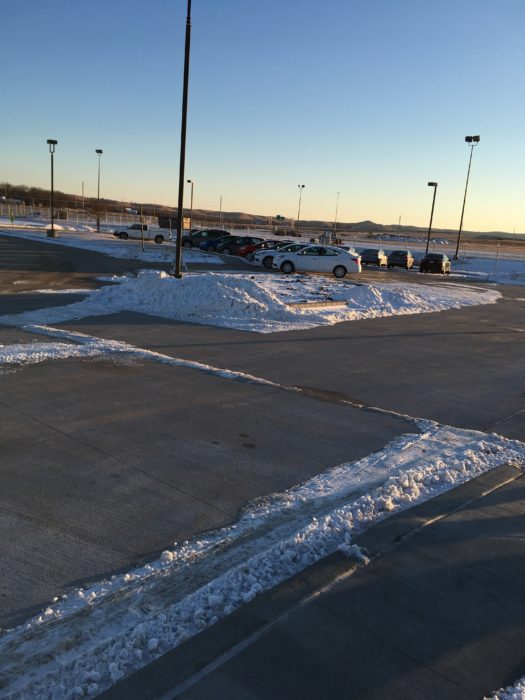 We actually really lucked out with the weather there. The previous day and week, the temperature was in the single digits!
I ended up eating my packed sandwich for dinner, since we had a pizza party to go to that likely wouldn't have any options for me. So it came in handy to have it!
By the time we walked out of the pizza party at 8pm, I found myself in the coldest temperature I've ever been in!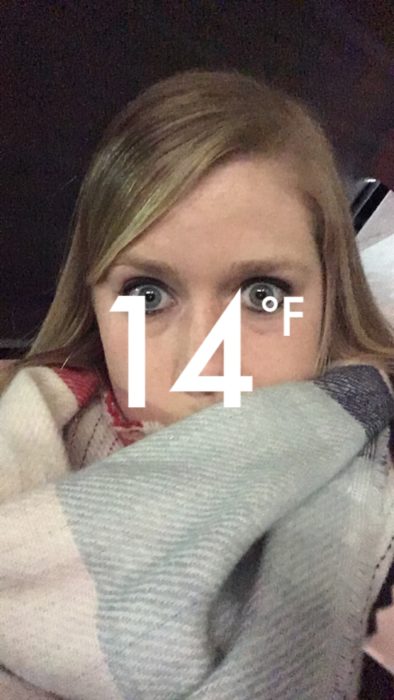 I've been in snow before in the mountains in CA, but the temperatures usually aren't too low. I think MAYBE I've been in 19 degrees? The funny thing is that I borrowed my mom's big puffy jacket that she wears for baseball games in San Francisco in the summer. And I was warm enough. I don't know how it's possible, but those ballgames are icy.
Sunday we had plenty of time to explore. My dad and I were considering running to explore, but we ran out of time before the hotel checkout, and the temperature with windchill was in the single digits. No thank you.
Instead, we explored by foot. The snow was so pretty!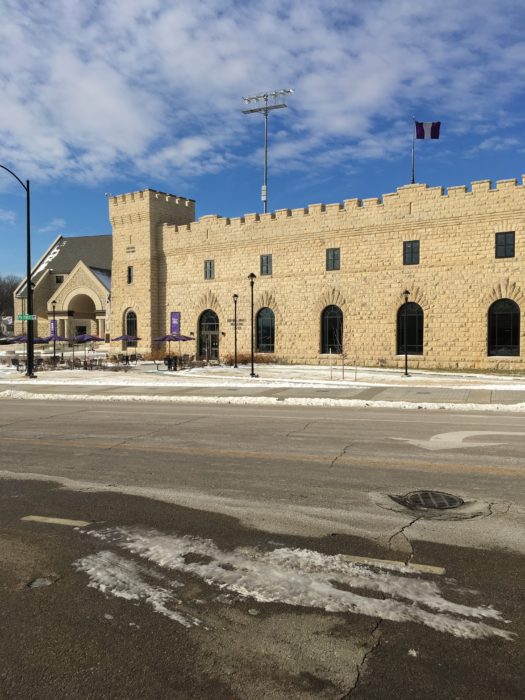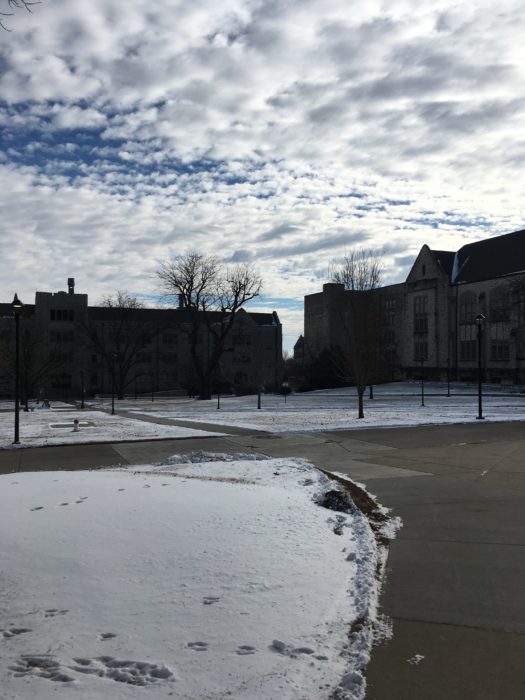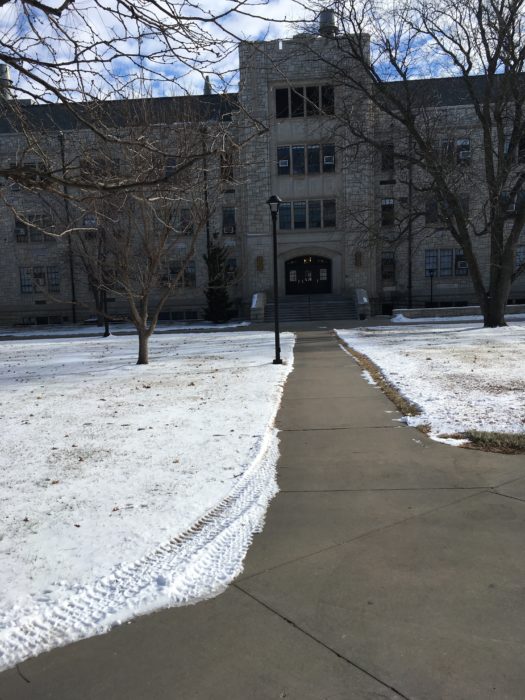 It was a windy 20 degrees, and after walking for a while, my California toes in my California boots (I had ski socks though) were a little cold, so we moved on to the next event.
The craft beer in St. Louis is awesome. The craft beer in California is hoppy. St. Louis beer does not come to California, and since Kansas was as close as I was going to get to St. Louis, I was hoping to find some. While we didn't find any, we found the next best thing. Tallgrass Taphouse  was compared to 4Hands, which had my favorite Chocolate Milk Stout. My dad and I decided to head there for lunch for some delicious local beer!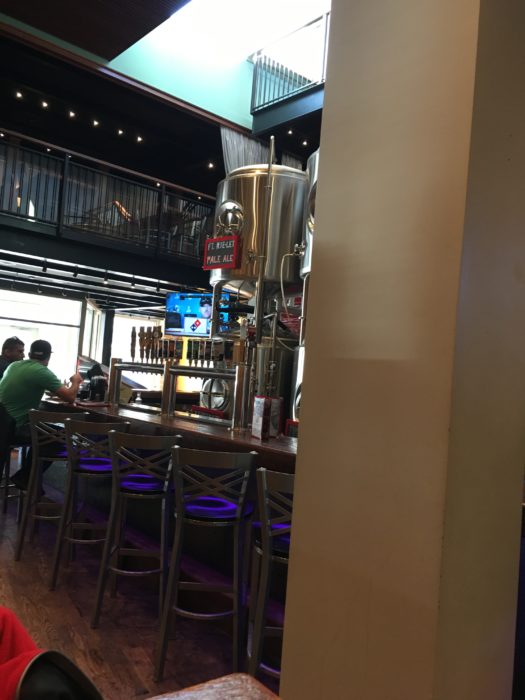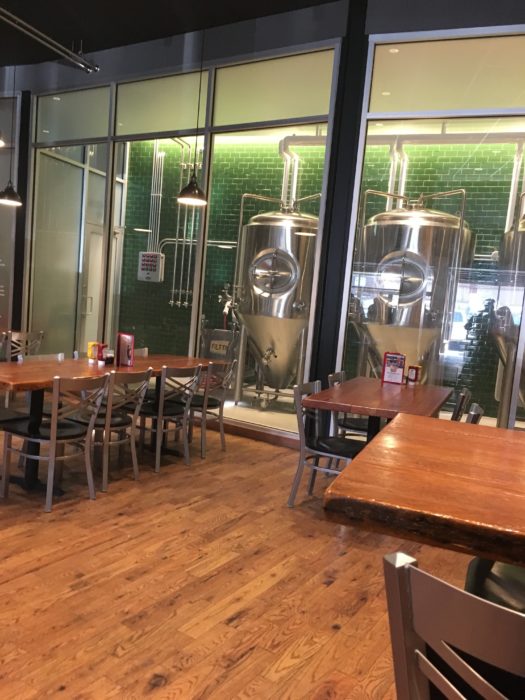 My dad and I split a flight to try lots of different things.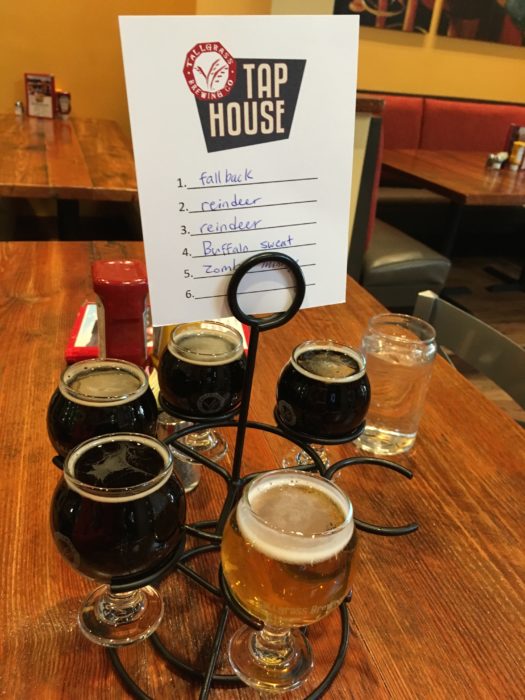 The clear winner was called Reindeer Sweat, which was an Oatmeal Milk Stout with notes of chocolate and cherry. It was awesome. It reminded me a LOT of chocolate milk stout. It was so good, we actually got 2 growlers of it to take home. (On the plane…wrapped in numerous puffy jackets.)
For my meal, I had a delicious salad.
We walked around downtown a bit before heading to the airport, with plenty of time before the flight. The airport was tiny; flights only went to Dallas and Chicago, and security only opened 15 minutes before each flight. I was happy to have some extra time to get through a lot of lectures of Microbiology!
And then….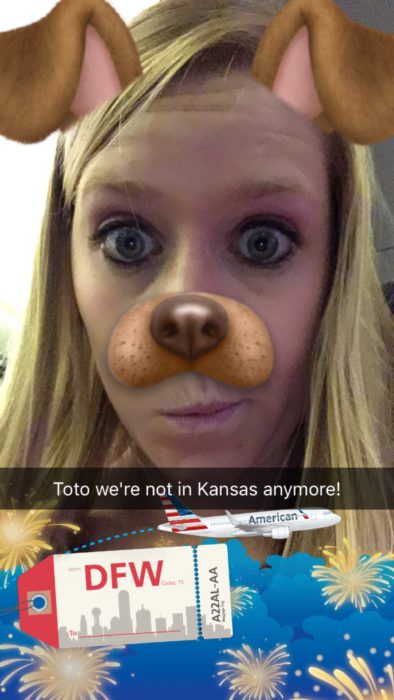 Since I'm becoming exceedingly familiar with the Dallas/Ft Worth airport at this point, I knew where I wanted to stop for dinner during our long layover. We got dinner at Au Bon Pain, and I got a salad which I ate with the crumbs that were formerly crackers, until they were smushed into a small carryon.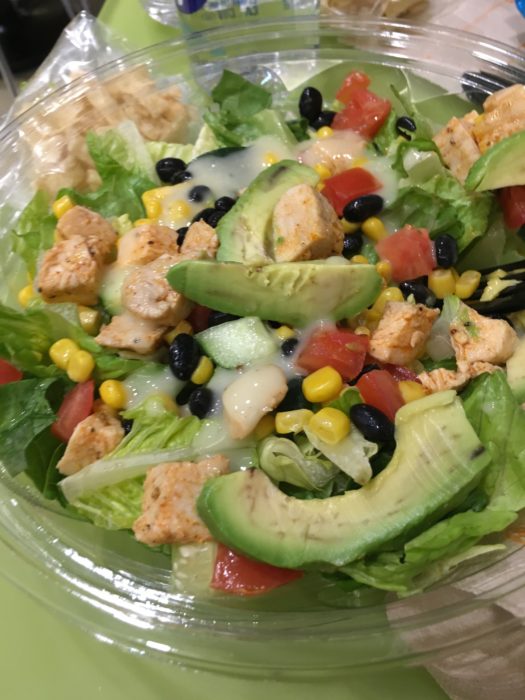 I also got a brown butter sea salt rice crispy treat for dessert. It was between that and a GF brownie, but I knew all that chocolate wouldn't make me feel great so I took the other option. Still delicious!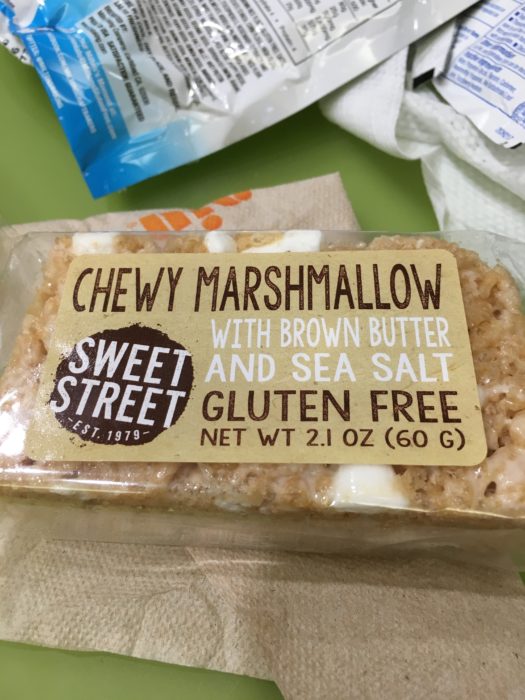 We had a 2 hour layover, and then our flight got delayed. And then delayed again. And again. There have been crazy storms (rain and wind) in Northern California for the past couple of weeks.
Another thing you may need to realize is that during travel, you may be hungrier than normal. And that's ok. While waiting, I grabbed a banana (and watched lectures…lots of lectures.)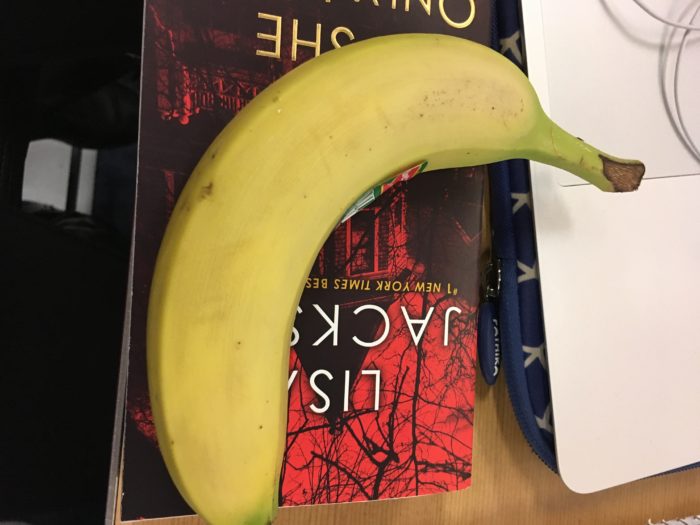 And a new book. This girl only can handle so much Microbiology after being awake for so long! Plus, it's great to read about airborne diseases while on a plane…
We didn't get in bed until 2am, but it was a good weekend!