I'm currently in California. I may be 400 miles from home still, but there is something comforting about being back in my home state.
It's always weird to me traveling and then coming back. I always imagine a ton of different realities for myself. What if I was living there? What would my life be like? This trip was definitely some of that—I was really close to a college I got recruited to for softball for undergrad. I even went on an overnight recruiting visit there! (Which I had totally forgotten I had gone on until my mom reminded me!)
My layover was in the Dallas Fort Worth airport, and I actually found some good options. I got a caprese salad with chicken, artichoke hearts, olives, and fresh mozzarella.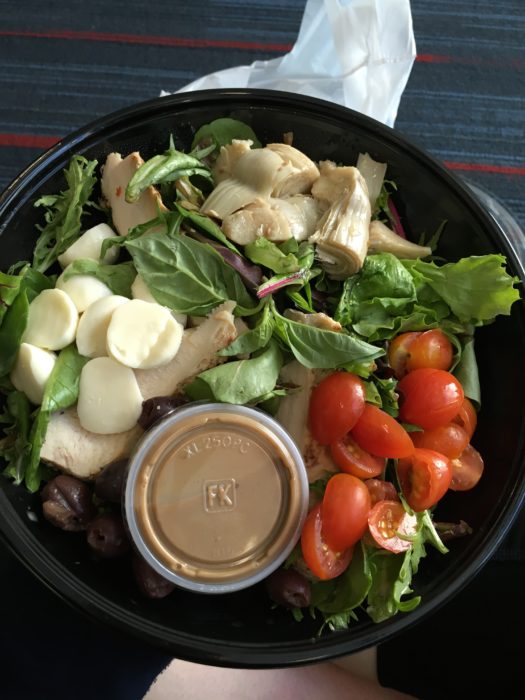 Dinner in SoCal was really exciting though. I was looking at nearby places and discovered one of my favorite East Coast chains was 10 minutes away! Le Pain Quotidien. I went there twice on my trip to DC for the Cherry Blossom race.
I got the grilled chicken and mozzarella tartine on gluten free bread. Their GF bread is really great and seedy. Lots of texture.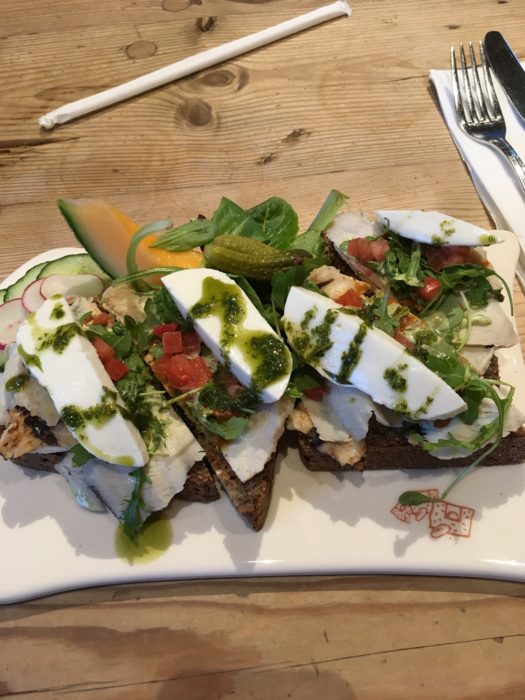 Man, I missed California food. And dessert? OMG. Best thing I've eaten in a REALLY long time. I have had essentially no non-packaged GF baked cookies since coming to St. Louis. But there was a pie place in SoCal, I Like Pie, that offers a daily GF option.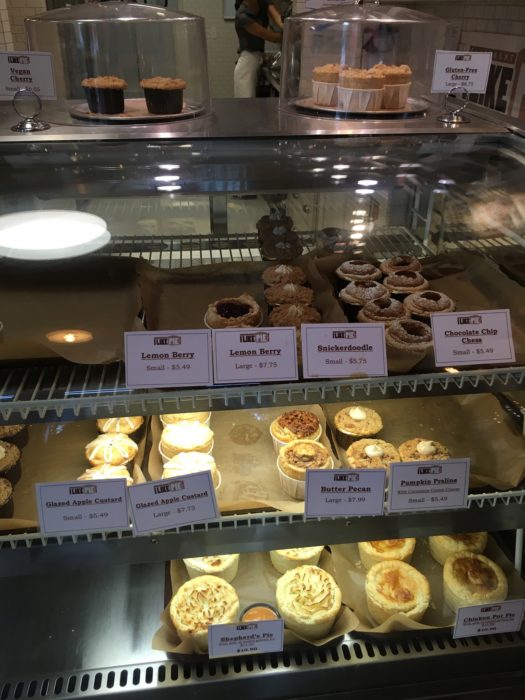 Honestly, I didn't have very high expectations for this (I was expecting it to be dry) but it was insane. It was a mini cherry pie.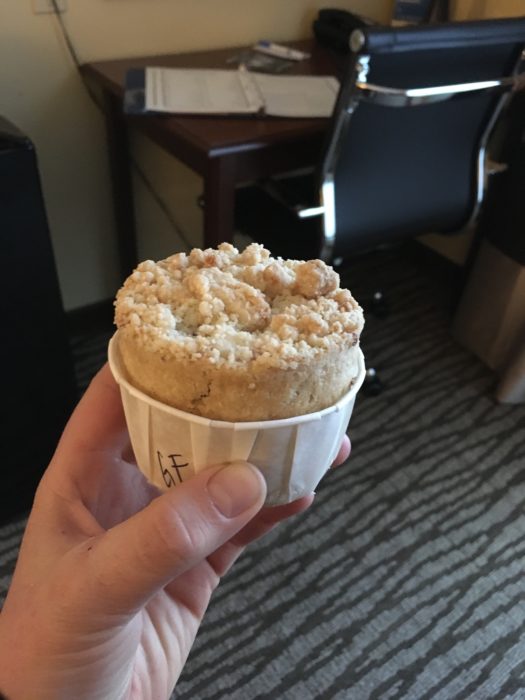 I brought it to the hotel to eat during baseball and was still really full from dinner, but couldn't stop eating it. It was so buttery and moist, with delicious cherry filling. The crumb top was of course amazing as well.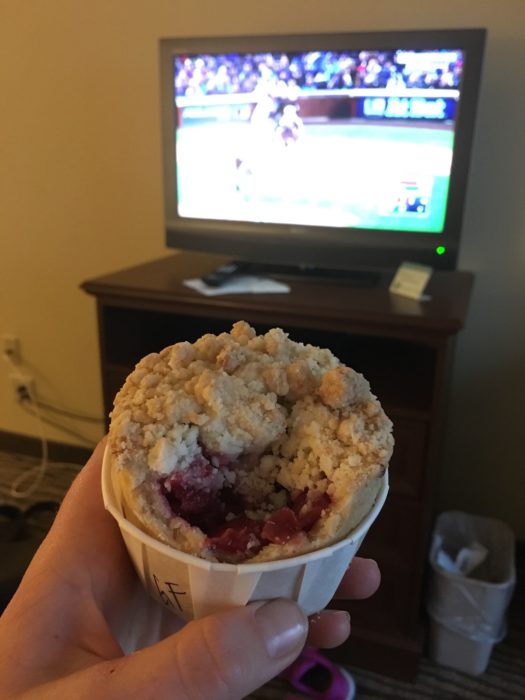 I went to bed with a VERY full but satisfied belly!
Monday morning I went for a run first thing. Well, technically I waited around for it to get light out first. The neighborhood of my hotel was borderline sketchy, and safety first!
You know you're in SoCal when…
Scenes from my run: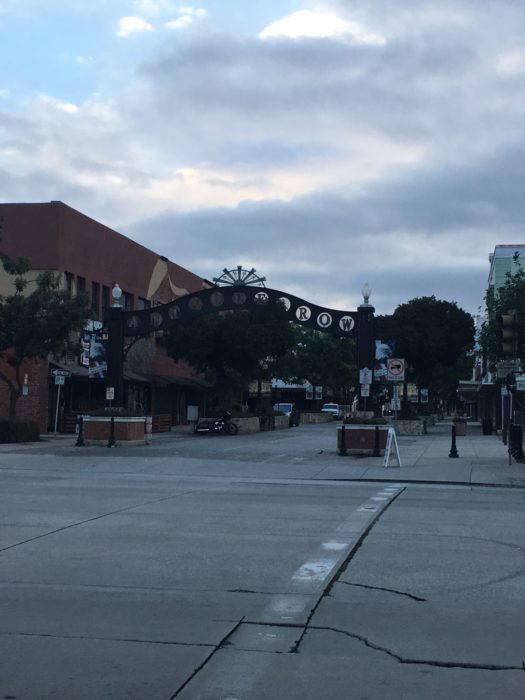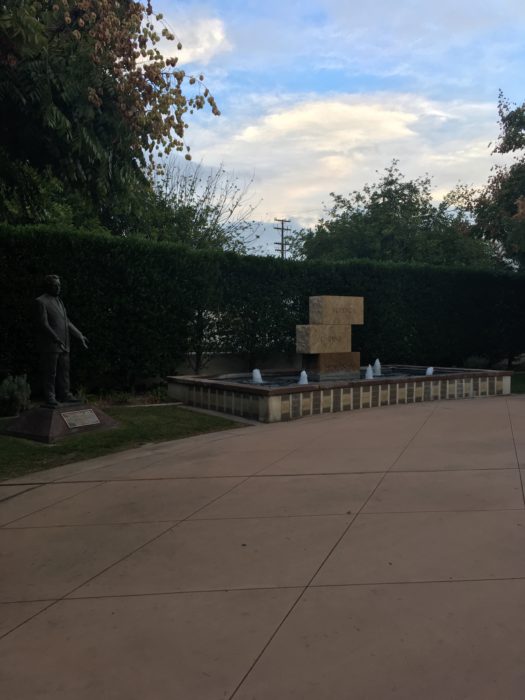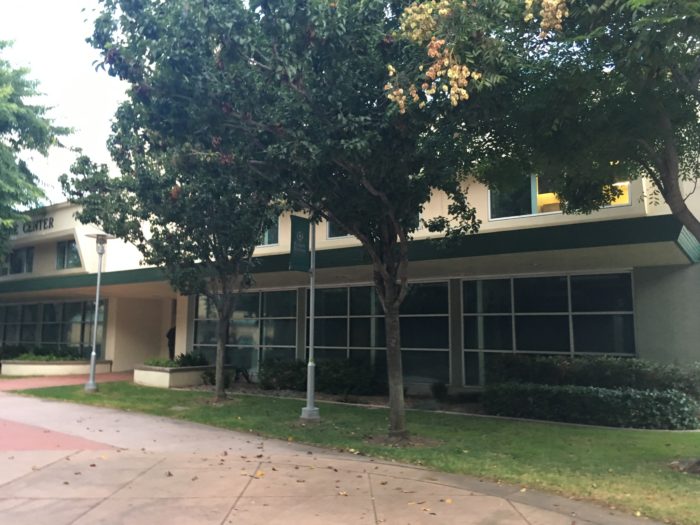 Afterwards I sat down for a hotel breakfast. For some reason egg sounded good, so I had some egg substance with a mini blueberry chobani and honey nut Cheerios. How much nut is actually honey nut Cheeries? It says it contains "natural almond flavor." I guess we'll find out haha.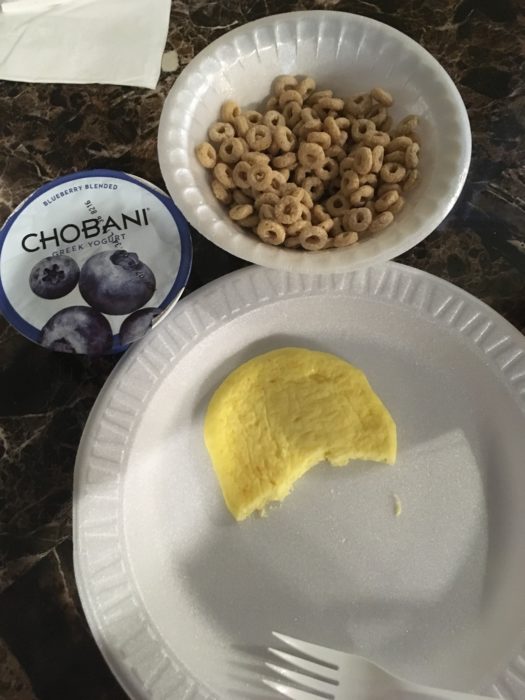 For lunch, I picked up some chicken vegetable soup the previous night at Le Pain Quotidien, which came with more of their delicious GF bread.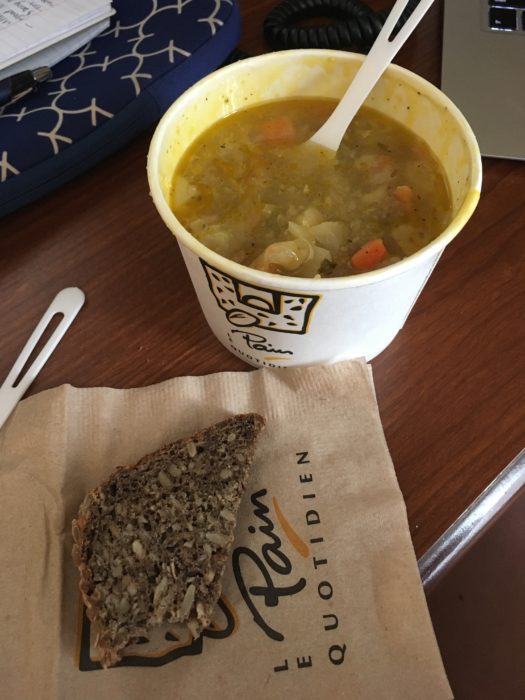 You better believe I did my research for dinner as well, and it did not disappoint. I went to Last Drop Cafe in downtown Claremont. I got the vegan sandwich on GF bread. The sandwich had all kinds of delicious veggies and dressing, but of course what won me over was the avocado.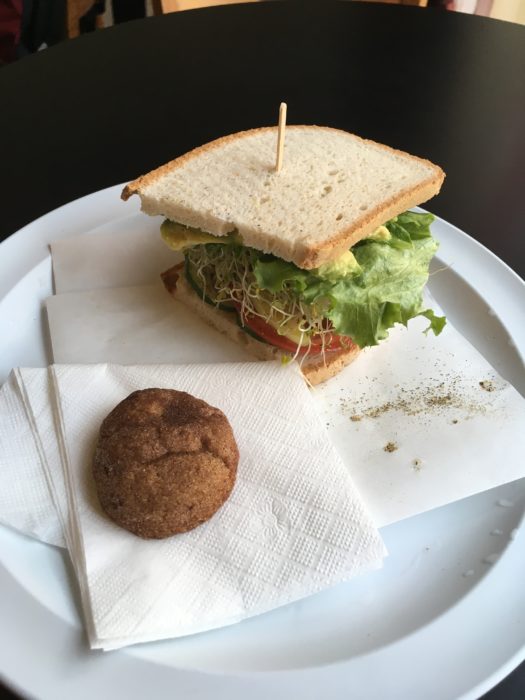 Even better? It came with a cookie, and they offer a daily GF cookie option. This was a pumpkin snickerdoodle (!!!) which was the perfect way to celebrate Halloween! OMG so freaking good.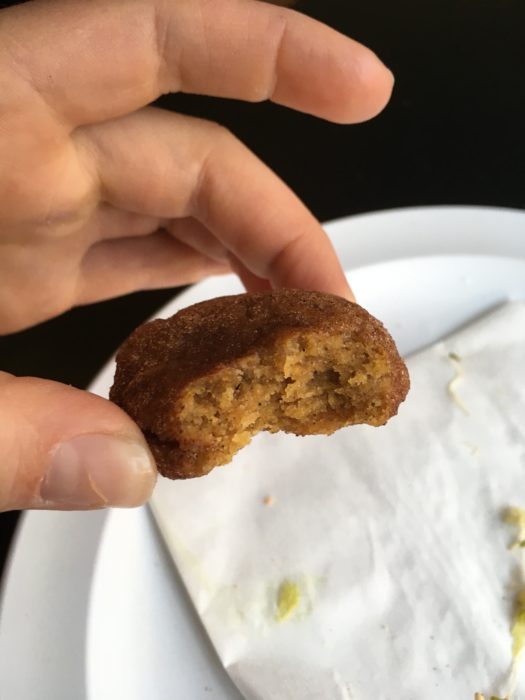 To continue the Halloween celebration through food, since the cookie was small, I decided to get some froyo—pumpkin froyo!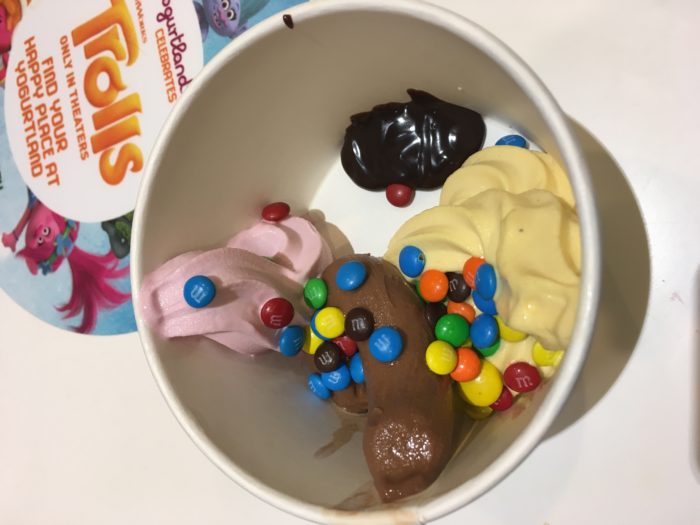 With some white chocolate raspberry and chocolate. Topped with mini m&ms and some hot fudge.
I love cute little downtowns: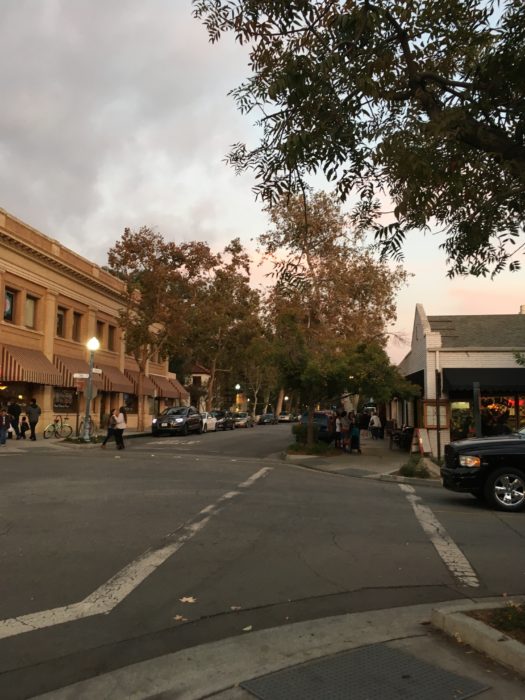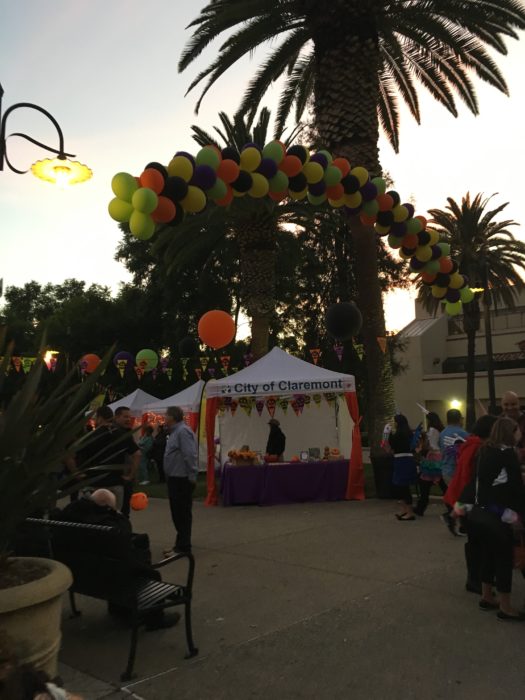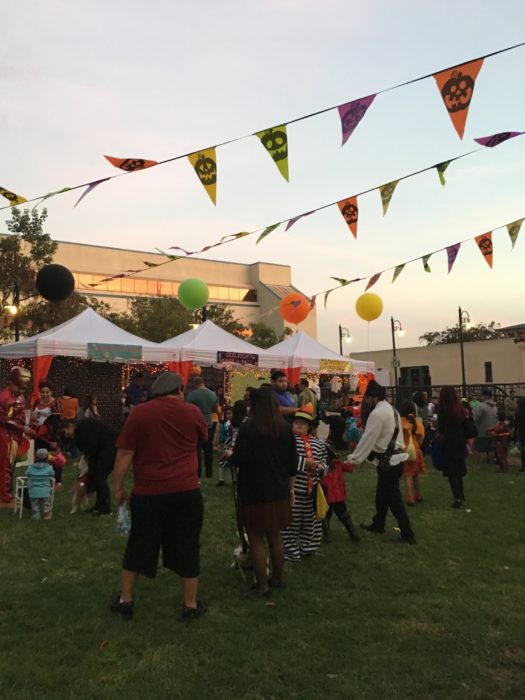 I was a little sad to spend my favorite holiday alone in a hotel room, so I tried to quell the feelings with some chocolate from the hotel. And then food network holiday cake competitions which made me want more chocolate, so a Luna bar would have to stand in for a chocolate gingerbread haunted house.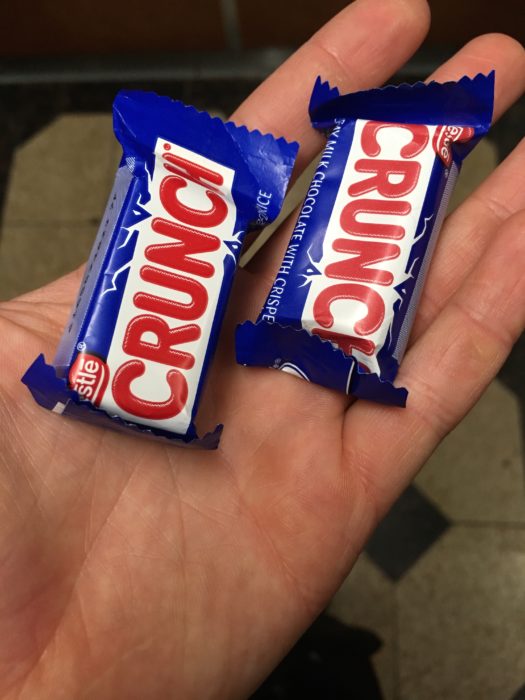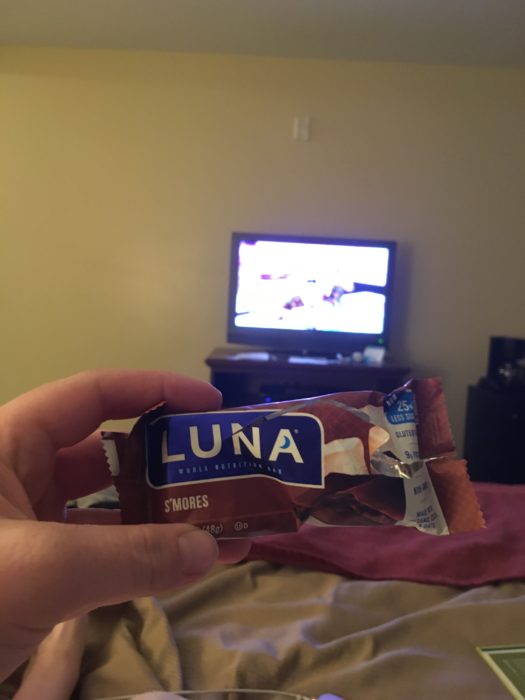 This was my Tuesday morning: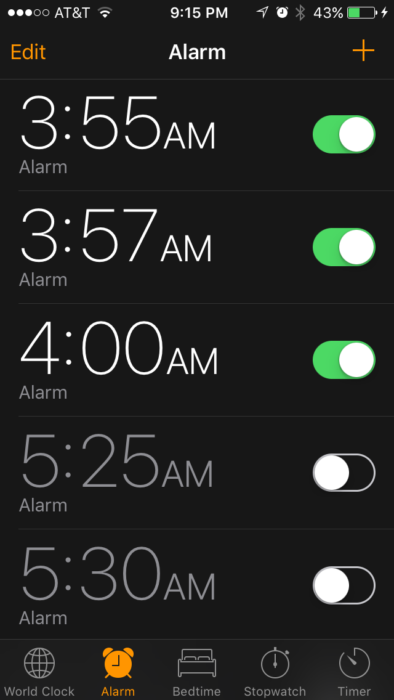 Yayyy for 6am flights! I actually woke up before my alarm. Go me? I guess 3:55am pacific time=5:55am central time which=late for Crossfit.
Apparently getting to my gate super early is becoming a habit for me…plenty of time for breakfast though! I had a bar that I brought, and supplanted with "fruit."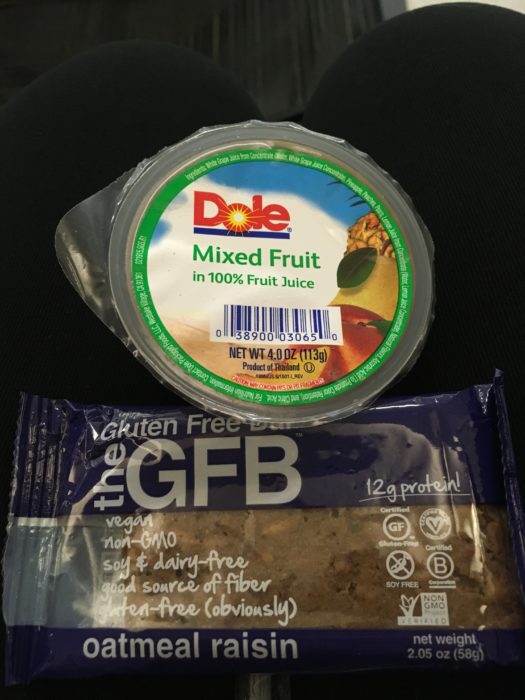 Lunch in Dallas was also good. I found a Southwest salad (with avocado!) plus part of a GF brownie. Yum!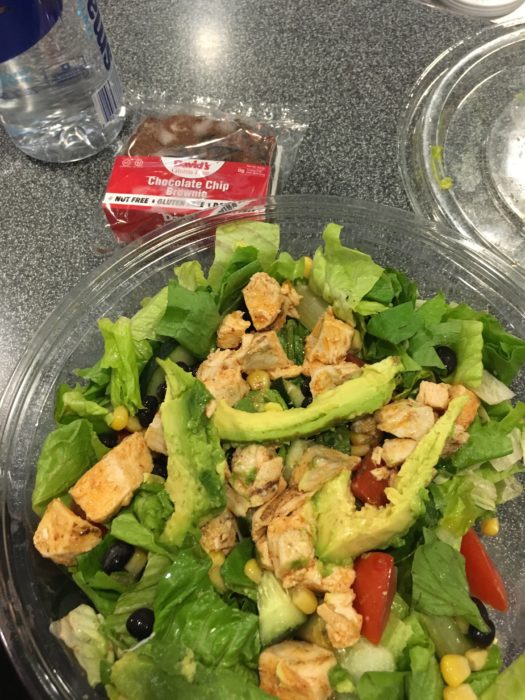 I made it back to St. Louis in time for Crossfit.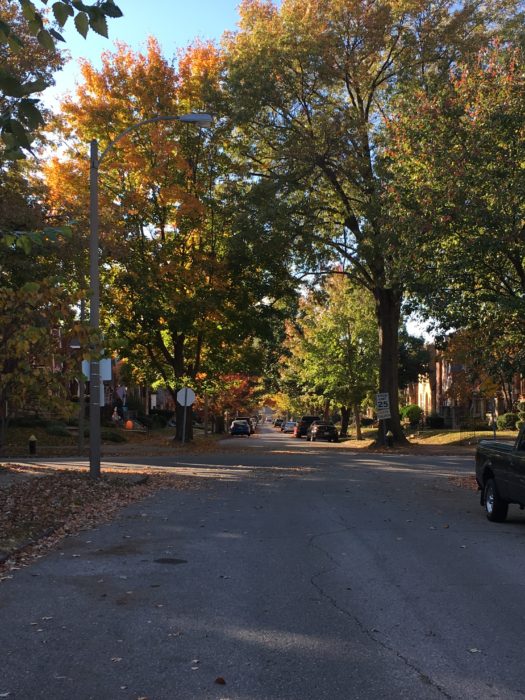 Sidenote: I don't understand St. Louis weather. It was 85 degrees when I got back. How is it over 20 degrees colder in SoCal than Missouri in November?? And how can it be 40 one day and 80 the next??
At Crossfit we did 1 rep max sumo deadlifts, and I fit 220 pounds. It was probably the slowest deadlift I've ever done but I got it up! For the WOD we did Annie with some push ups added in. Annie is 50-40-30-20-10 of double unders and sit ups. My double unders have seriously gotten so much better over the past year.
And how I'm blogging with the kitties and baseball 🙂 I can't believe I'm only in St. Louis for 2.5 more weeks though!
Where is your favorite area to eat?