So. Parents visiting. Weekend. Part 1 here.
I had a lazy morning before meeting up with my parents for brunch. I really wanted to go to the Original Pancake House, so we braved the hour+ wait. We took the opportunity to run over to my favorite coffeeshop, Blueprint. I had only been there once before, at the very beginning of my search for the best coffee in St. Louis. This reaffirmed that belief.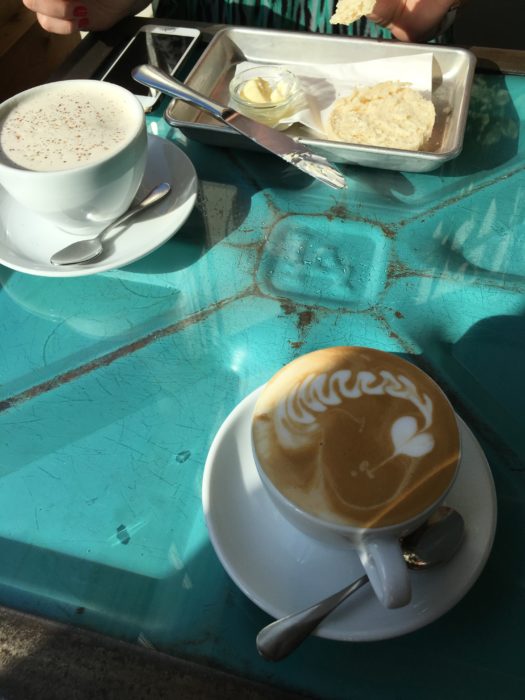 Since it was all in the same area, we got to drive by the spin studio as well.
Finally, we were seated with amazing pancakes in front of us.
My parents shared the incredible apple pancake. I ate some of the apples off the top which were crazy good. This thing was insane.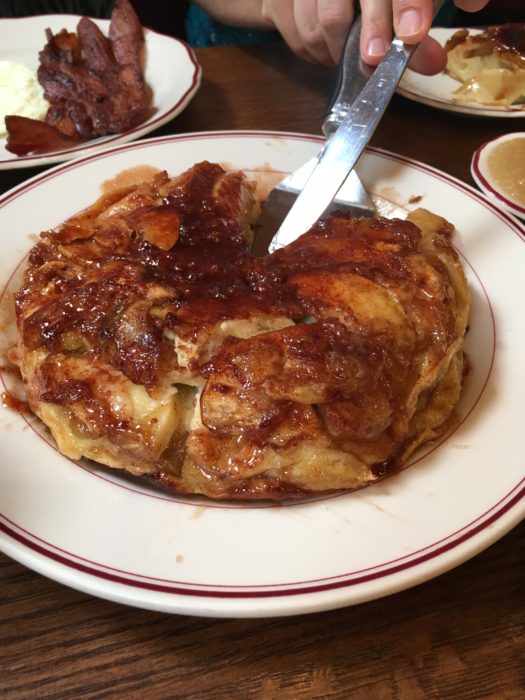 But I was more than thrilled with my GF pumpkin pancakes (plus an egg). These were incredible. They were light and fluffy, and tasted like perfectly spiced pumpkin bread. YUM. I'm already trying to figure out how to go back at an off time to get these again.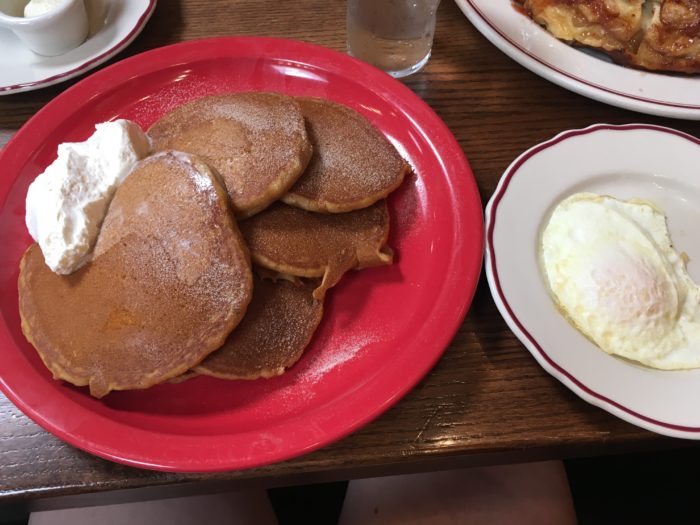 We all left stuffed, but it was so, so worth it.
Next on the agenda? Grant's Farm! Grant's Farm is home to the Budweiser Clydesdales, so of course we had to visit them. It's hard to appreciate how big they are.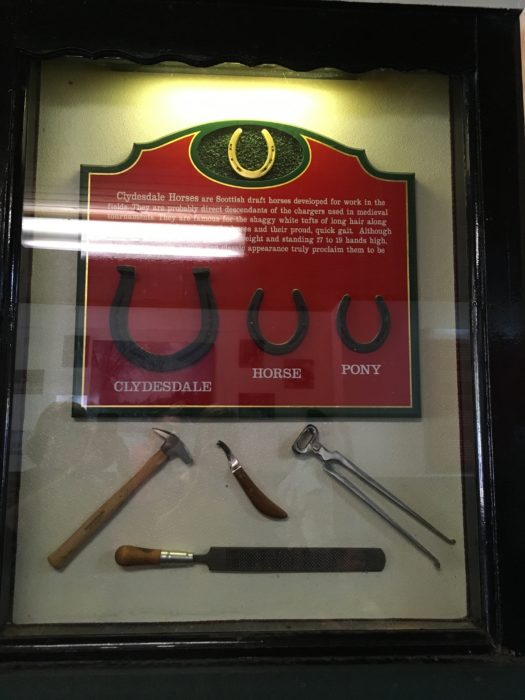 One sign claimed they were 2000-3000 pounds!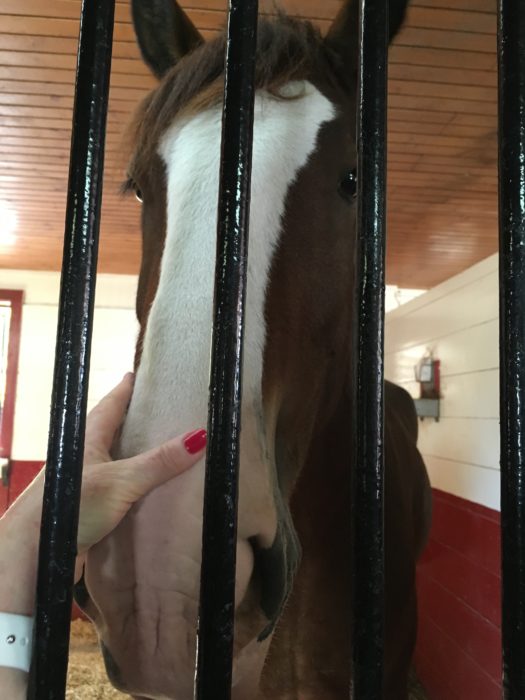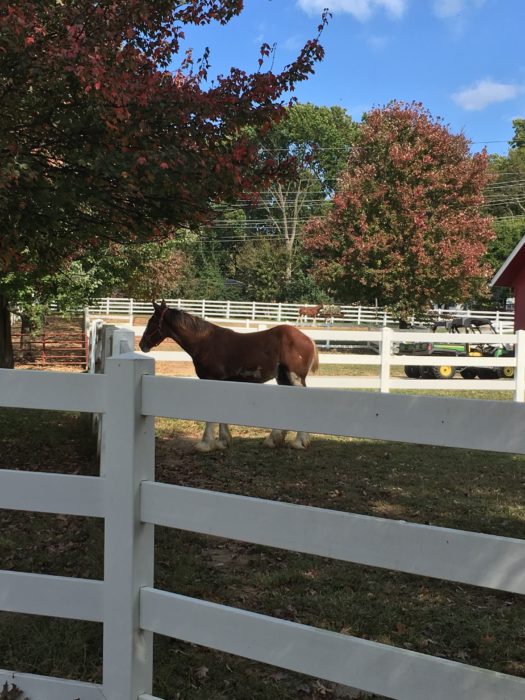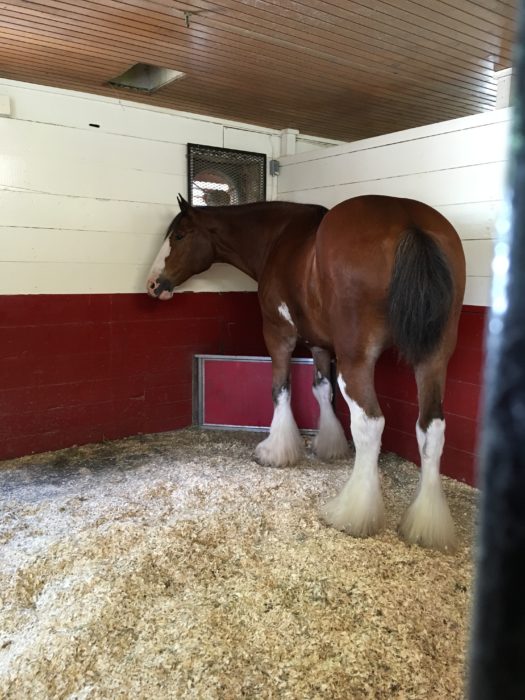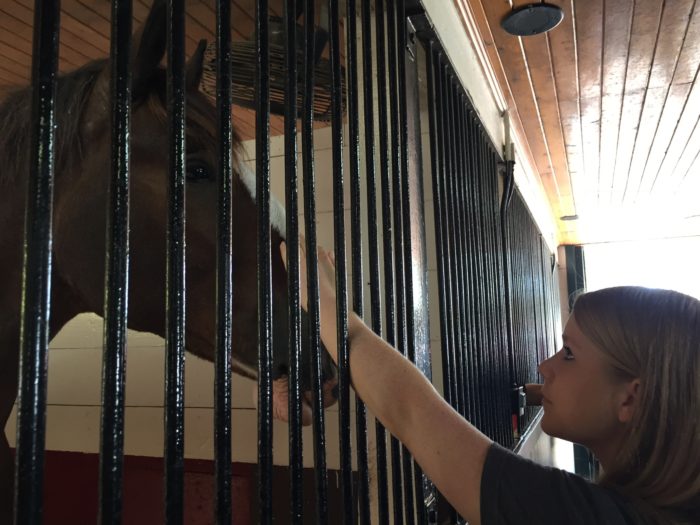 Then, we took a tram into the main part of Grant's Farm. They gave us a really great an informative tour of the estate as part of the ride. What's incredible is that entrance to Grant's Farm is totally free!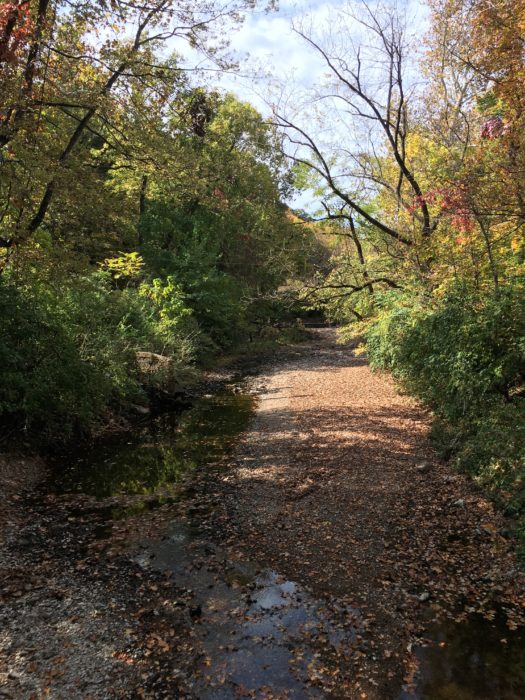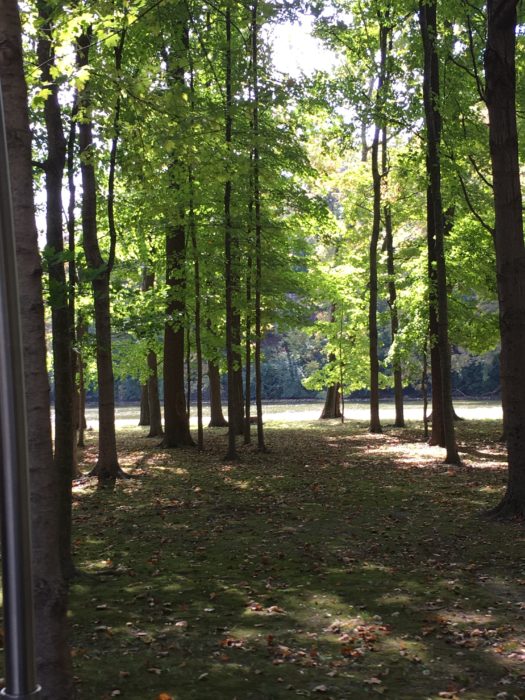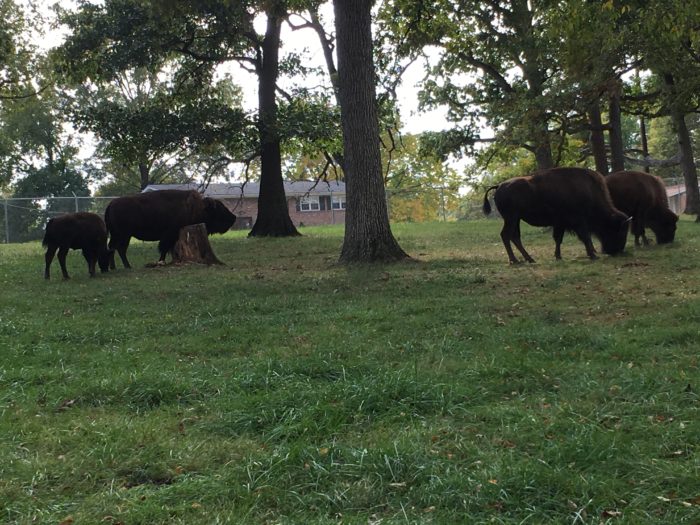 The highlight of my entire weekend was bottle feeding baby goats.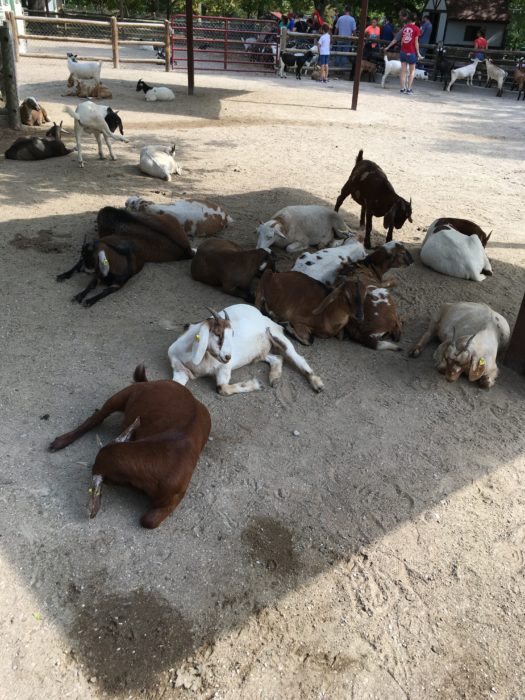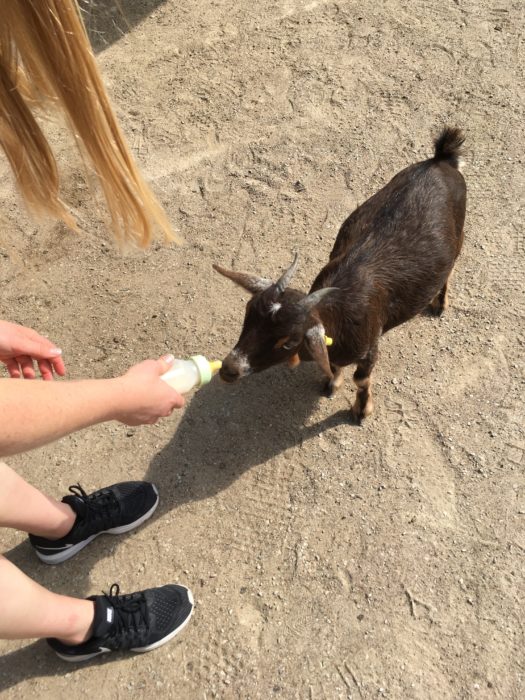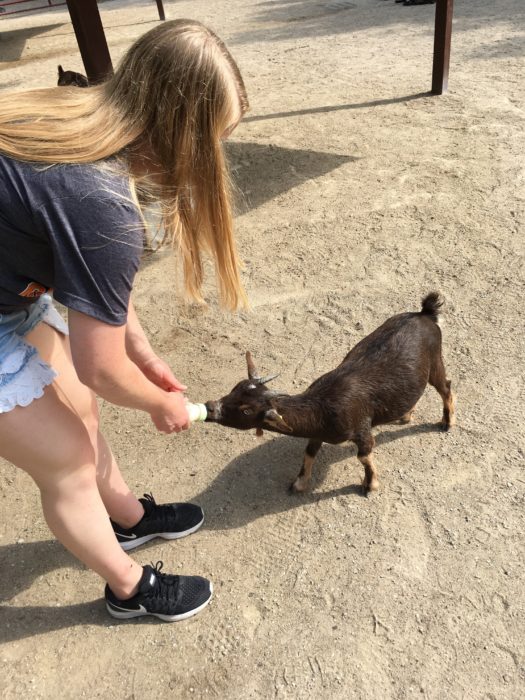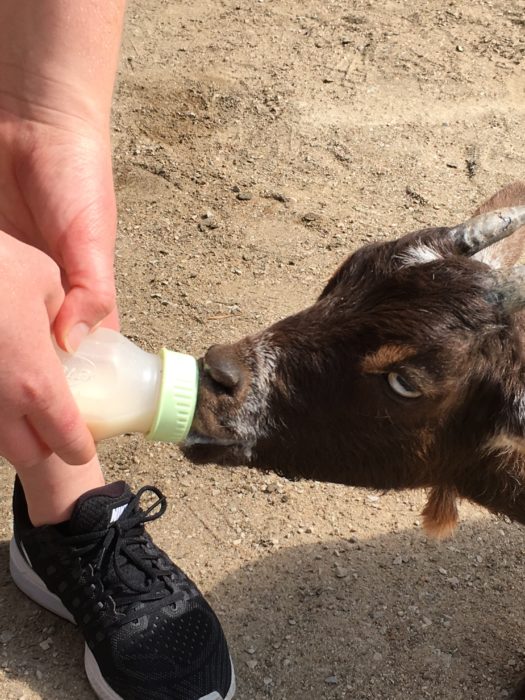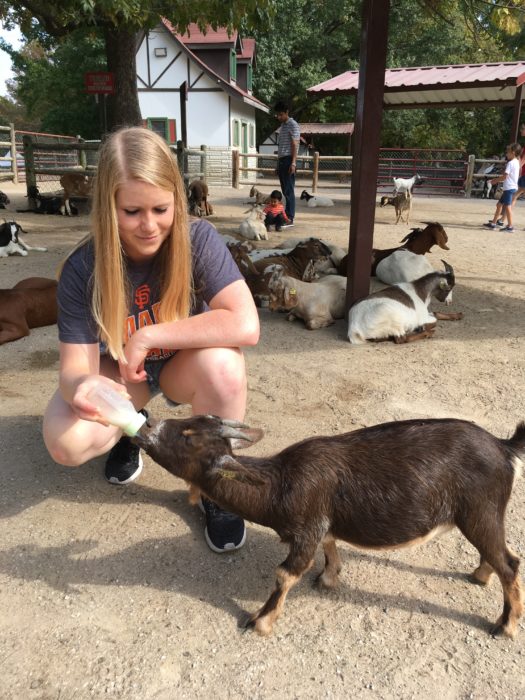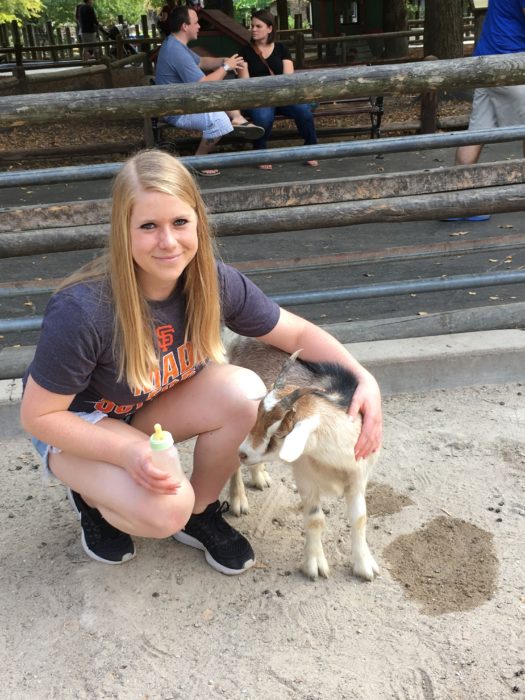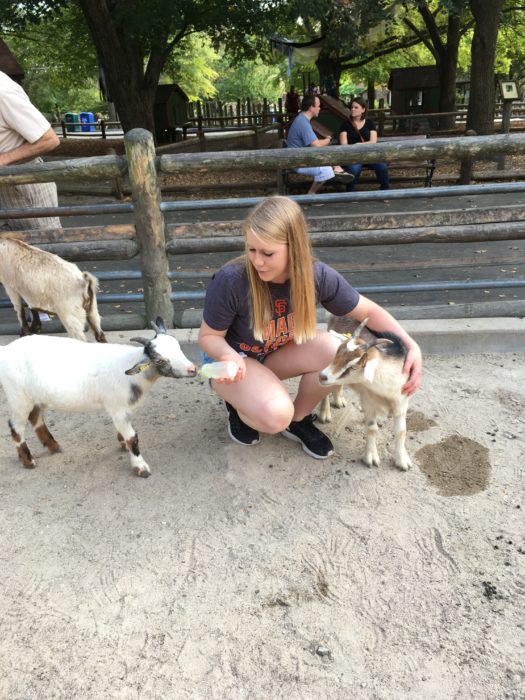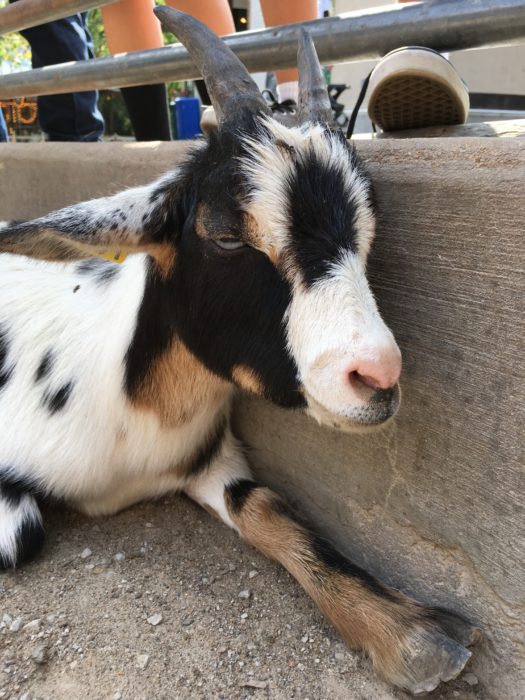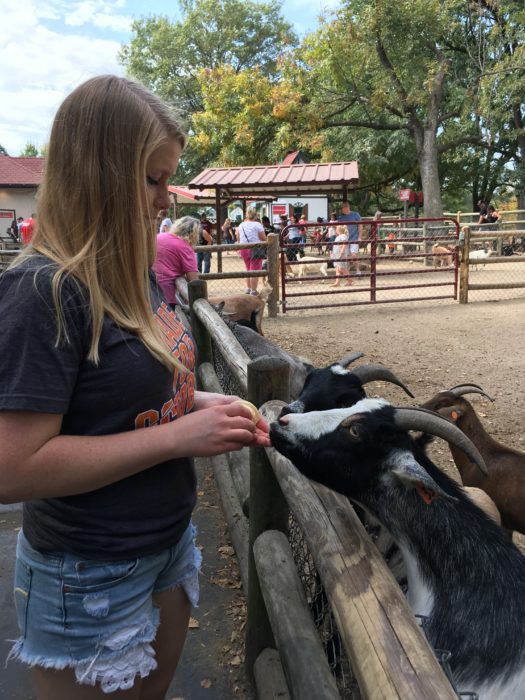 Other highlight of Grant's Farm? I got to ride a camel. How cool is that??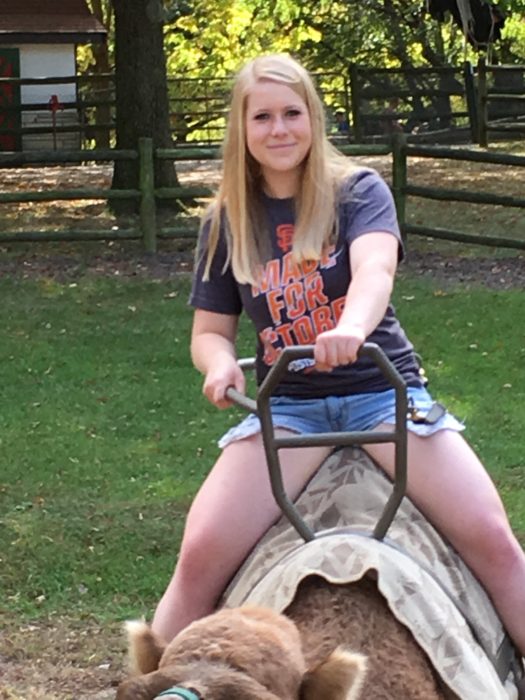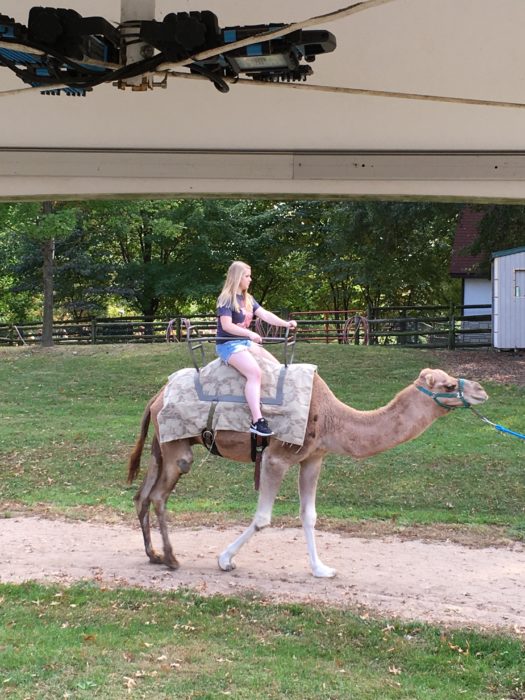 After those shenanigans, we headed into the village area.
We looked at some of the horses. Check out these amazing blue eyes!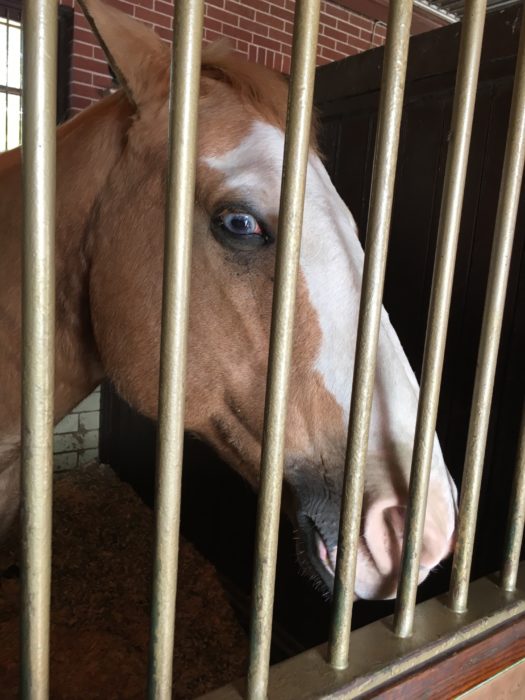 We also took advantage of the free beer samples (while we only got one each, you could get up to 2 each FREE. What??). My dad and I tried Budweiser's signature brew, since we were at Anheuser-Busch central. Budweiser isn't my favorite but it was nice on a hot day!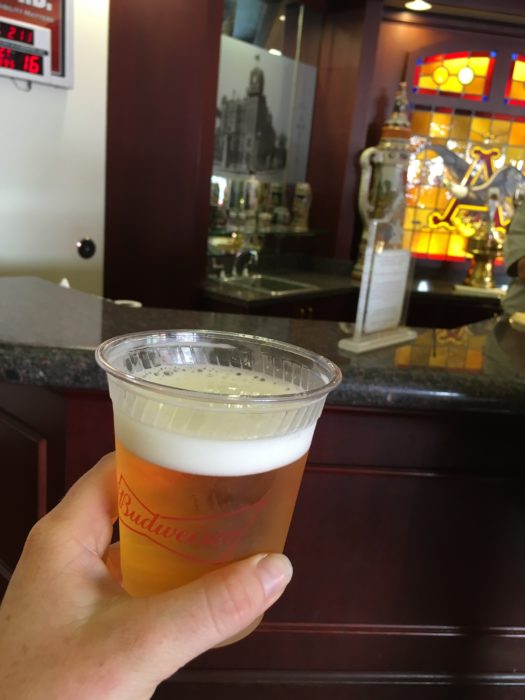 Then, we finished up by looking at some of the other animals.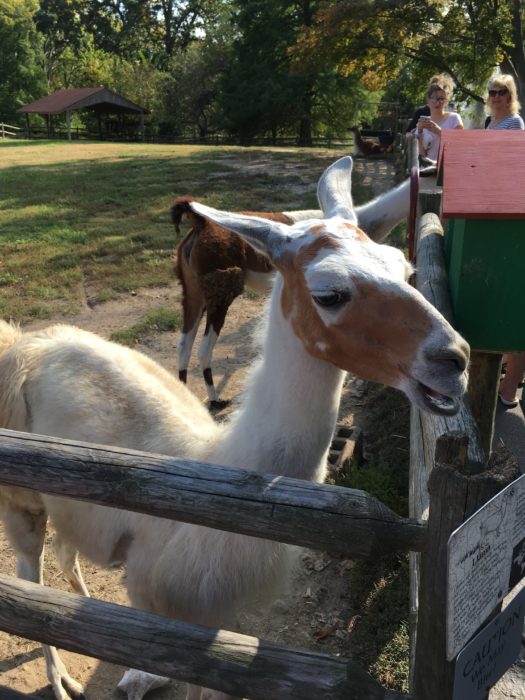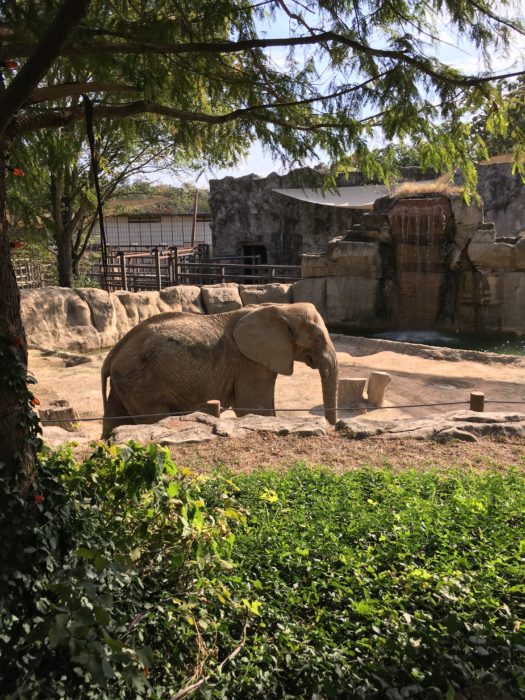 After Grant's Farm I had to do some necessary and difficult career shopping. FINALLY we made it to dinner around 7. We struck out AGAIN. The place I wanted to go isn't open for dinner on Sundays apparently so we went to Grapeseed instead. It ended up being good! We got an appetizer of turkey leg nachos which were delicious. The turkey was smokey and slightly sweet, and the nachos were made with fresh sweet potato chips. Very unique!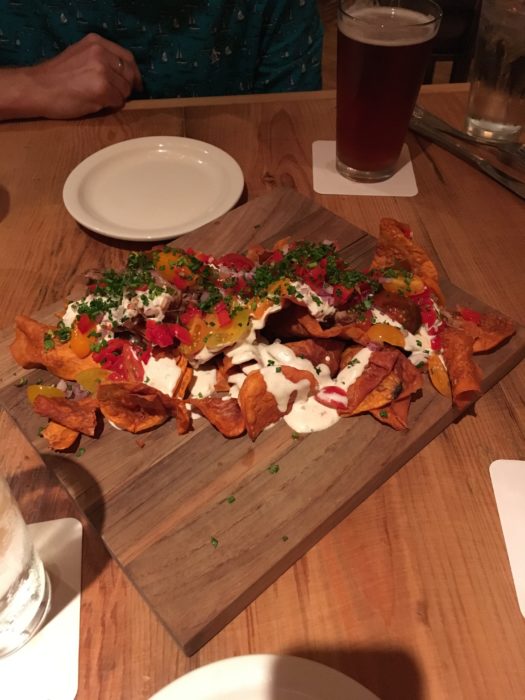 I had a salad for my main course which was quite flavorful.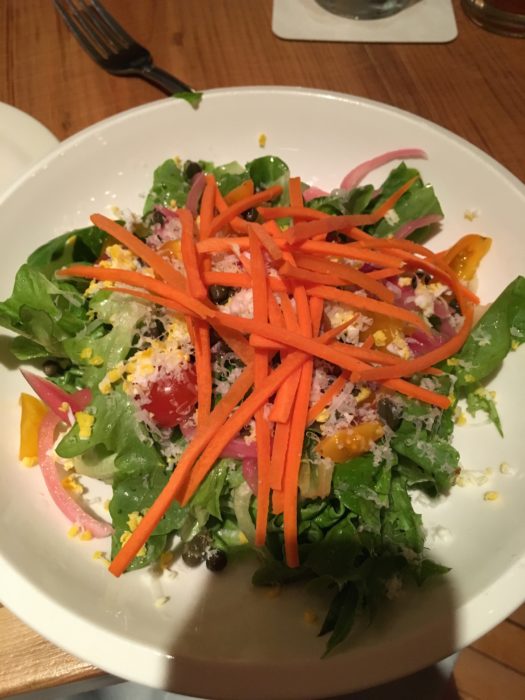 Finally, we capped off the trip with a necessary trip to Ted Drewes frozen custard. We all got the plain custard with hot fudge, but since we're weirdos we got it on the side. Otherwise, the custard melts so fast! I had that issue the last time I went.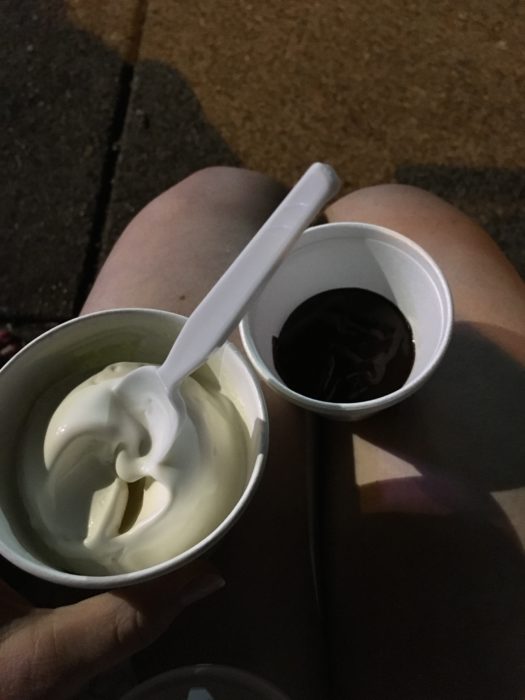 What a great weekend! Thanks for visiting me!