Today on the way to teaching spin at my undergrad campus, I listened to an album that I listened to a lot last spring. Immediately it took me back to all my boot workouts: grinding it out on the bike, learning new leg machines, endless dumbbell presses. I actually miss the boot in some strange way. Obviously, it's nice not having a broken foot. But many good times were had in my boot. While wearing a giant boot with a broken foot was painful and made it hard to get around, I didn't let it hold me back from doing anything I wanted to do and from enjoying my senior year. And not going to lie, I definitely felt super tough doing some of the things I did in a boot. I tried to make the most of it and have fun with it. Protip: if you go out and don't want people to step on your broken foot, lighting up your boot works fabulously. The big silver lining of #bootlife was that I spent 2 months working on pull ups like a mad woman, and now I'm busting them out in workouts like it's no big deal. (I did 50 kipping pull ups on Monday in sets of 5 the whole way!) Being optimistic is who I am; I may be sarcastic and pessimistic about humanity, but on a case by case basis I always look for the bright side.
But again, I think a lot of the good times that were had in the boot were because of the awesome people I was with. I'm missing my college friends like crazy now, and while I'm excited for a new opportunity in a new city, I'm sad I won't see them every day. I think it's finally getting real that I won't be going back to Stanford this fall.
Sigh.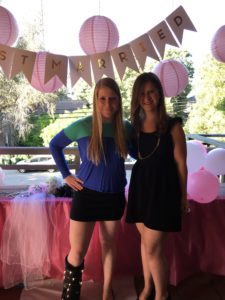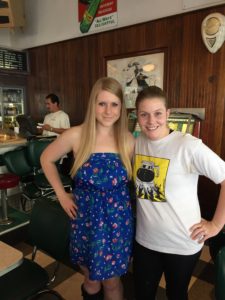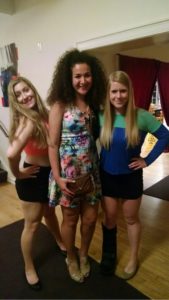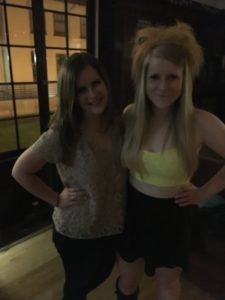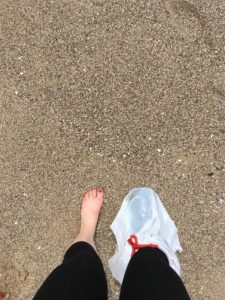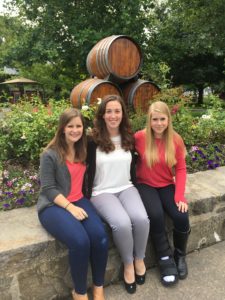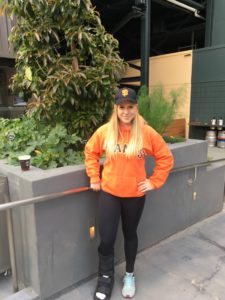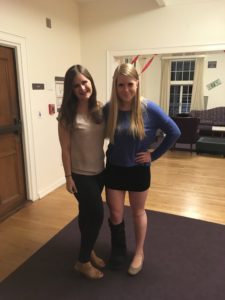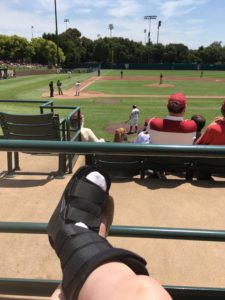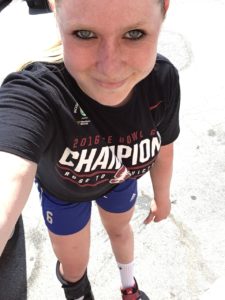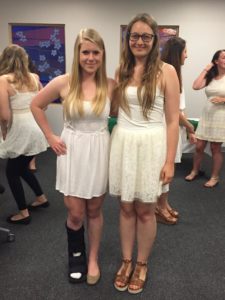 (Featuring: Boot goes to the beach, boot goes win tasting in Napa, boot goes to the Giant's game, boot goes to senior nights, boot goes to a Stanford baseball game, boot 'graduates" from my sorority, and boot does murph.)
After that absurdly long introduction, let's get into WIAW, shall we? Thanks as always to Jenn for starting the fun all those years ago.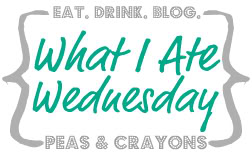 For breakfast, I had a few crackers alongside a smoothie bowl. I recently bought Quest salted caramel protein powder, and so far I don't hate it. I want to try it in waffles/pancakes at some point though!
In the blender went 1.33 bananas, milk, cocoa powder, and protein powder. I topped it with some KIND Raspberry granola.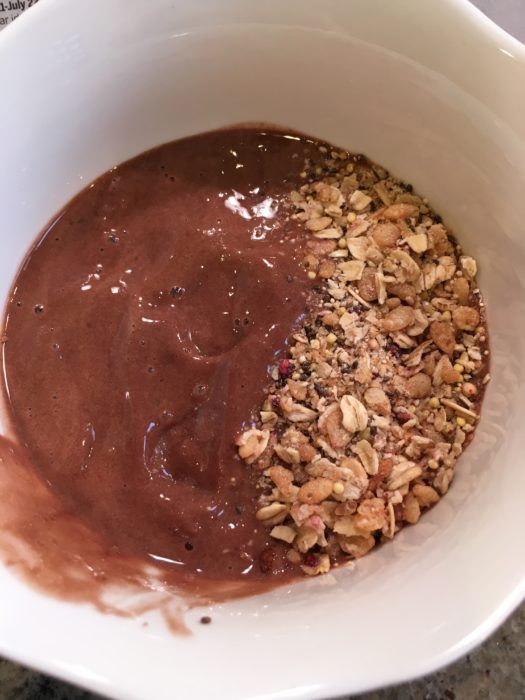 I taught a noon spin class on campus. It was a class I made when I had a broken foot, and it was fun to actually be able to do the full class for real (I couldn't stand before).
I had some business to attend to on campus, so I packed a lunch because I knew I would be hungry post-spin. I had a Trader Joe's chicken, goat cheese, and beet salad, and a few crackers.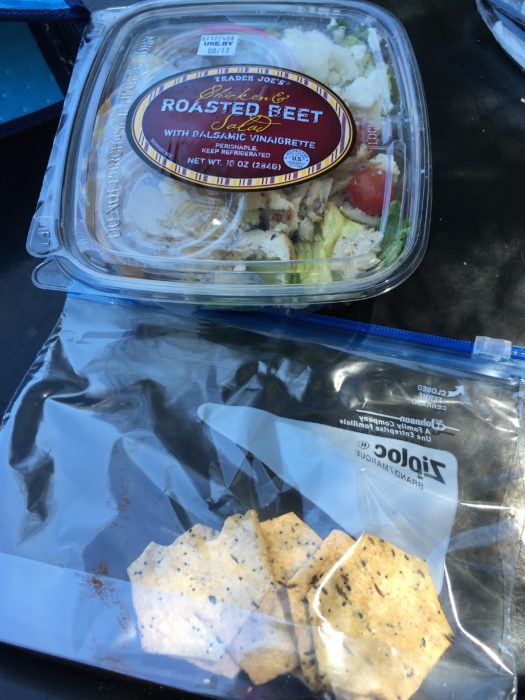 When I got back, I had snack part 1: a farmer's market peach that was absolutely delicious.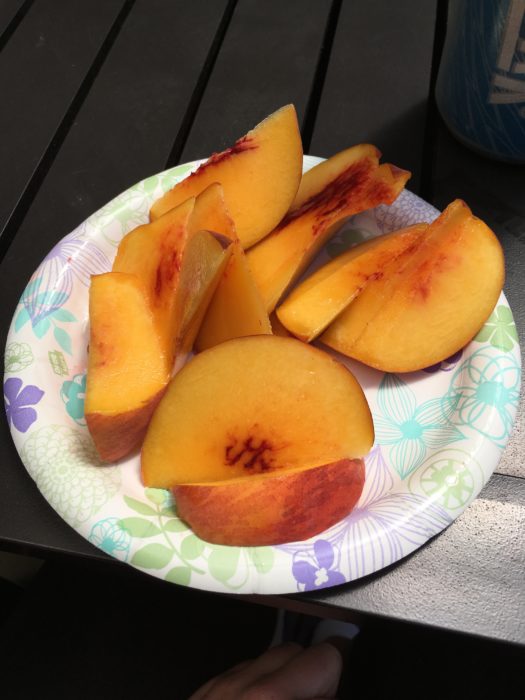 Snack part 2 was a new purchase: a Flapjacked muffin. I saw these the other day and actually am not allergic to anything in them, so I was excited to try them out! Plus, given my physical activity for the day I knew I wanted plenty of protein, and these pack 20g in.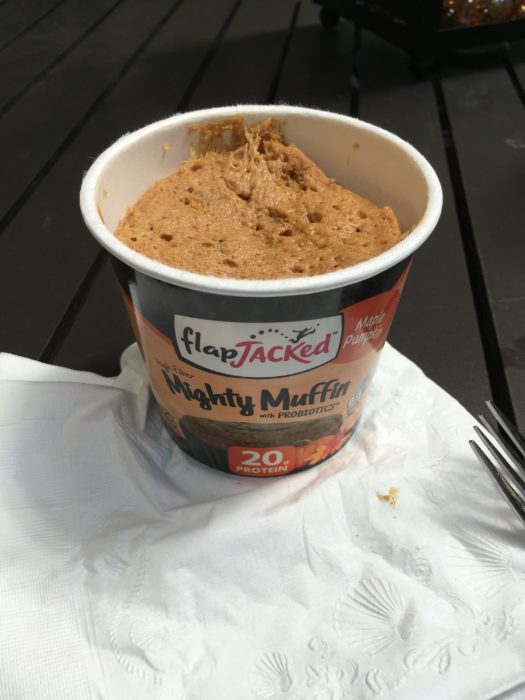 I overcooked it a tiny bit. When I originally took it out, it seemed too soft still so I added a few extra seconds and apparently that was too much. It was good though! The cinnamon chips were a good touch!
Before dinner, I attended a spin class. Normally I would never double up spin, but since it's my last week and I had one spin credit left to a local studio, I wanted to go to one of my favorite teacher's classes. It was a fun one! I always like her music.
For dinner, we had roasted corn and spaghetti squash mac and cheese.I haven't had mac and cheese in forever so I was excited!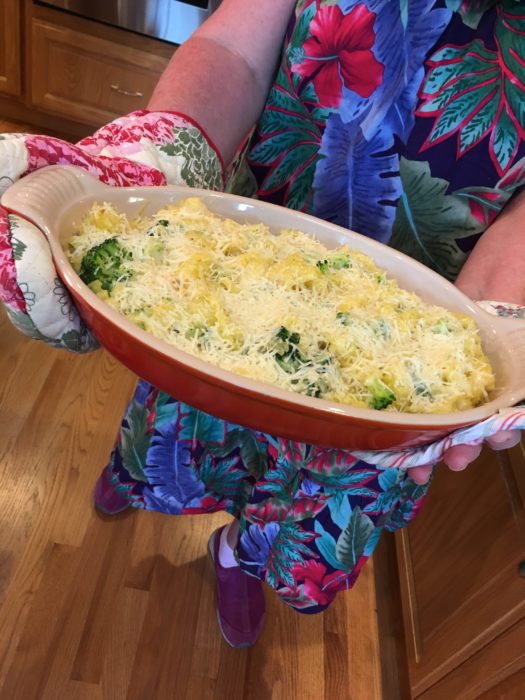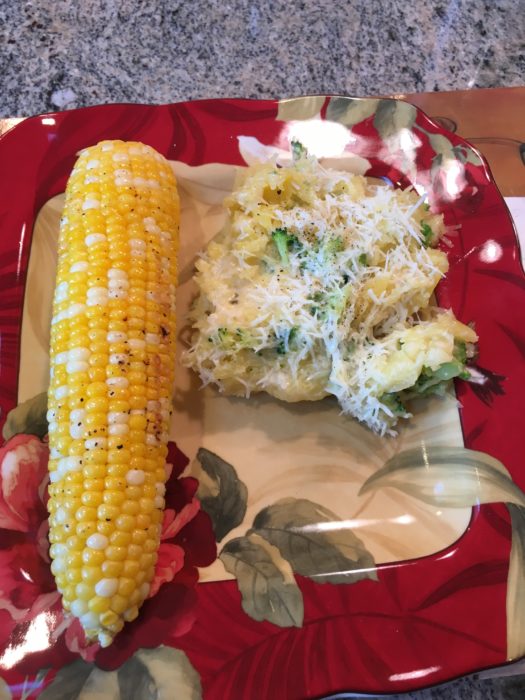 I love the idea of using spaghetti squash. Honestly, I'm not a huge pasta person. I'm all about the sauce! And who doesn't love sneaking in extra veggies? This may be my favorite way to eat spaghetti squash thus far!
For dessert, I had my final 2 leftover grad cupcakes: chocolate with caramel frosting, and caramel with chocolate frosting.
A little while later, I had another snack. Because, hello, 2 spin classes, I needed the calories! Another thing I was super excited to try? Pumpkin spice cheerios! We finally found them! Yes, they are good. And I'm ready to dive headfirst into pumpkin. I was crazy into pumpkin a couple of years ago, but less recently. I think I'm due for another year of being crazy into pumpkin. And clearly I'm starting off strong with 2 pumpkin items in one day!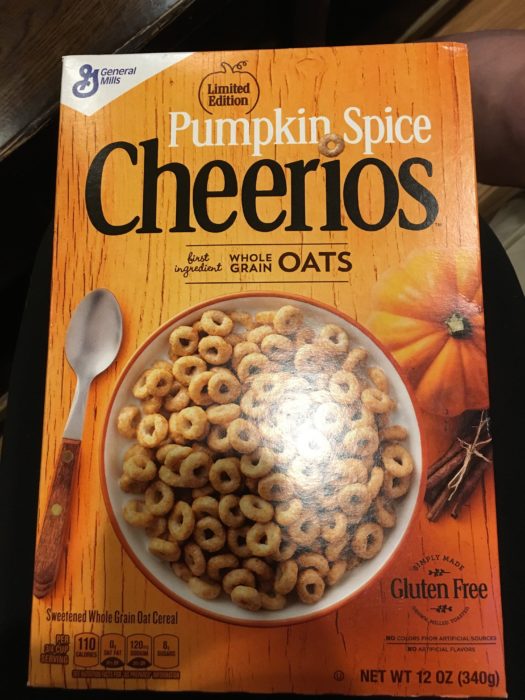 I also had a few milk chocolate chips to cap it off.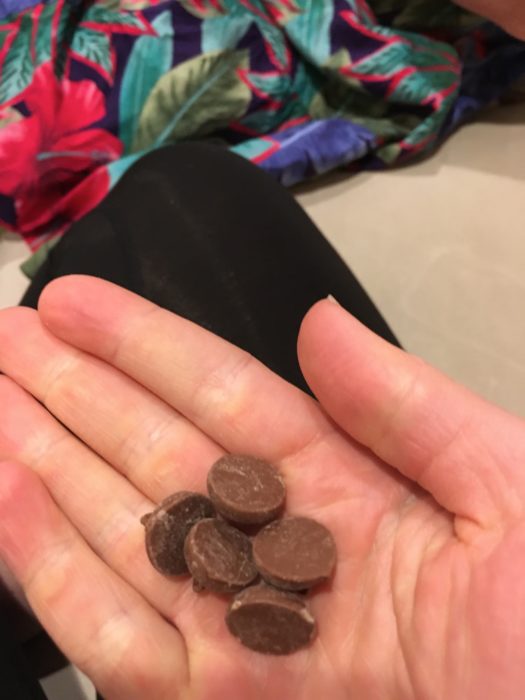 Have you had any pumpkin yet? What's you favorite fall food?
I love pumpkin bread!