Hi friends! It's been a little while. I'm home for all of 3 weeks, and it's going to be a little bit of a vet school app bootcamp here. I'm struggling a little bit with the flow of my main essay, so I'm hoping this blog post is a nice little warm up to get my creative juices flowing!
Let's catch up! I'm back in California. But let's take it back a little bit for some food+fitness+life, shall we?
Tennessee Food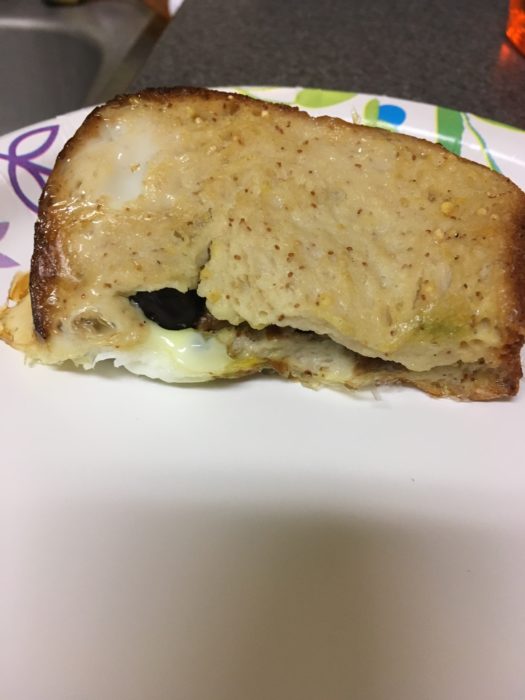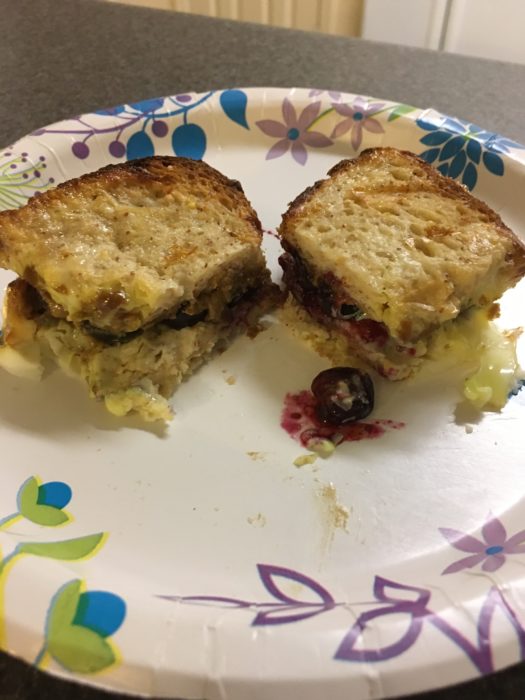 I finally improved the appearance of my new favorite breakfast a little bit. It's just a sunbutter+blueberry sandwich, soaked in 1 egg white and then baked in tinfoil! Super easy and delicious, and the egg adds a little kick of protein. I ate theses with copious amounts of watermelon.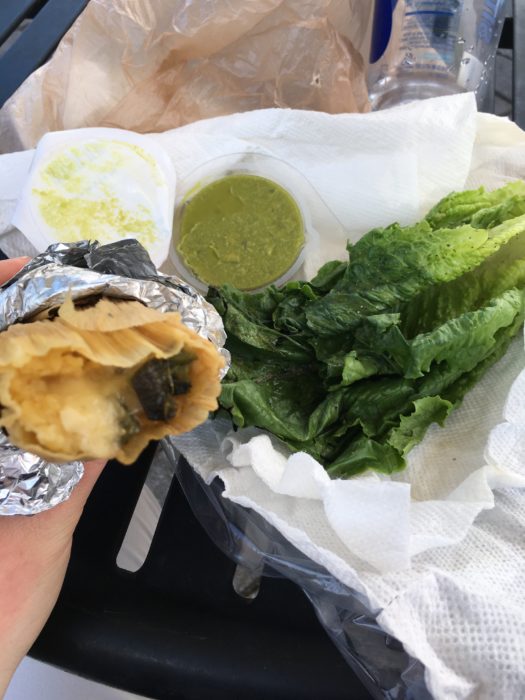 There was a Wednesday night Farmer's Market with tamales. I had a delicious sweet potato tamale the week prior and was hoping for another one, but I was on the later so so cheese was my only option. Still delicious! On the side was one of the weirder things I've eaten. I sprinkled salt, pepper, and garlic on lettuce leaves and then dipped them in guacamole. It was just too much lettuce…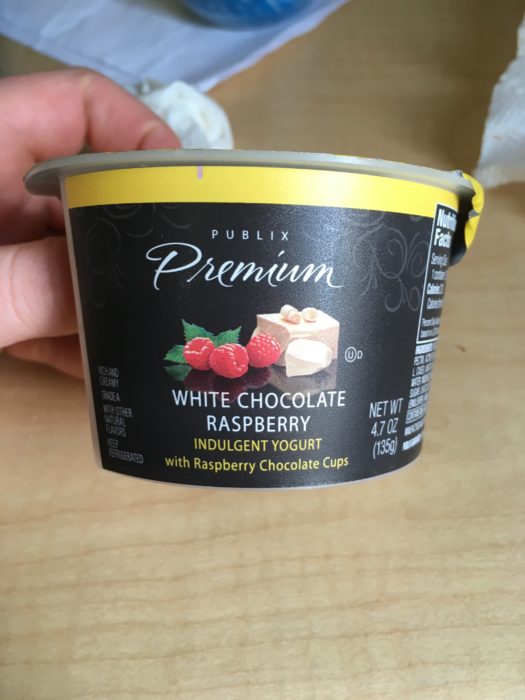 I'm a pretty big fan of Publix now. It was the closest grocery, and had lots of great healthy+GF options. And gourmet yogurt. This and the bananas foster yogurt was delicious!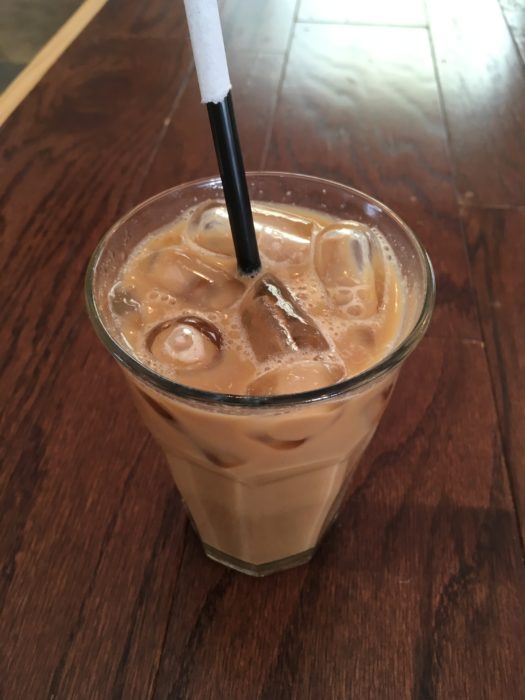 I had one last honey lavender iced latte at K Brew while finished up the first draft of my essay!
Tennessee Life
On my last day, I got off pretty early. It didn't take me long to decide what I wanted to do. I went to Ijams one last time for a little hike by the river. I took a slightly different trail than the previous time and explored some different areas.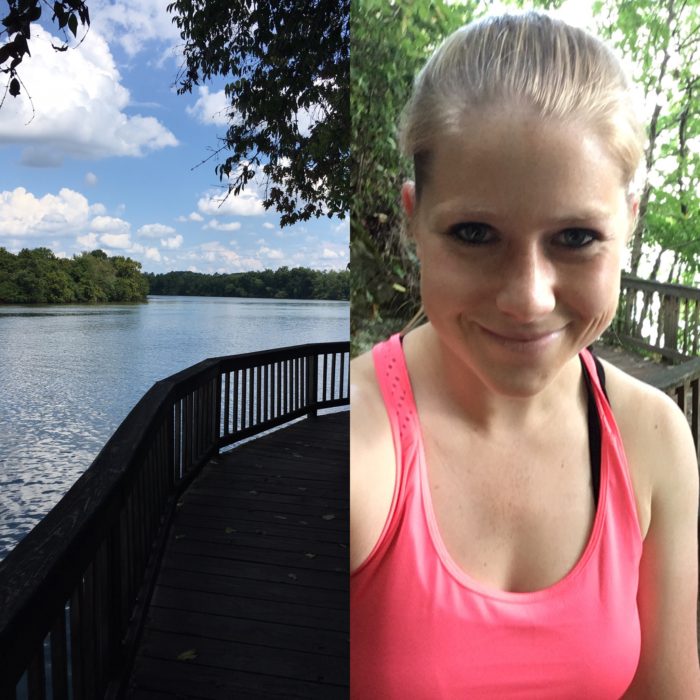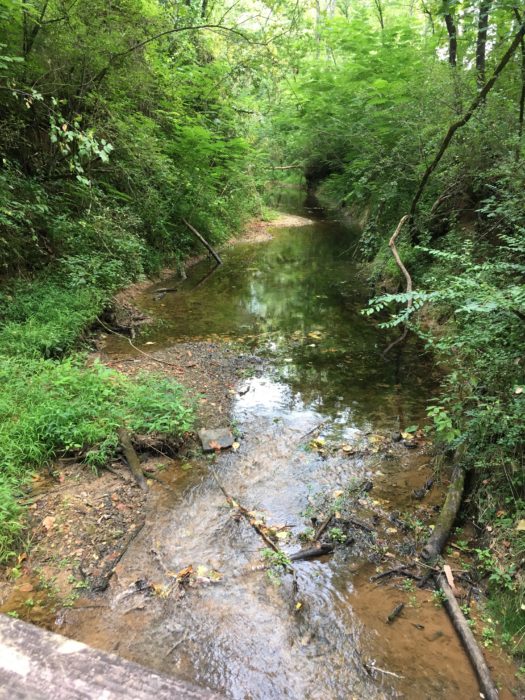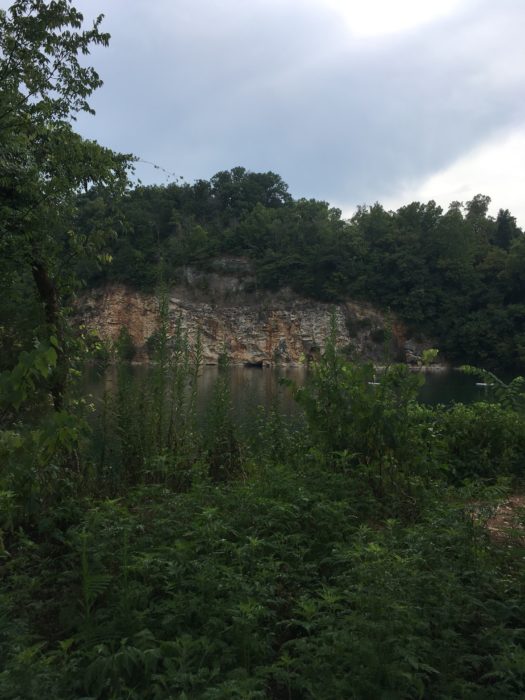 And then Saturday I was homeward bound. What is crazy? There was literally no line going through security in Knoxville. As in, I was literally the only person.
California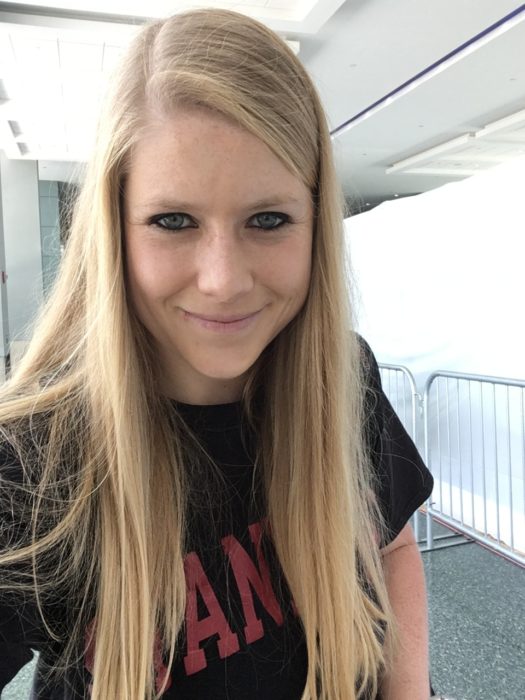 My favorite cookies ever happen to be at one of the places in the SFO terminal. I was hoping the entire 5 hour flight that 1. I would happen to pass it and 2. they would still be open! It turns out, the place was right by where I exited security, so I picked up a spicy cinnamon GF cookie. I think I preferred the non-spicy version I tried previously, but this was the only option.
To be honest, it feels weird being home, especially the first day or two. I feel like I was worlds away, and came back a different person. I had so many new experiences in Tennessee, and I did so much in a short time. To be honest, I'm glad I've moved on to new things instead of moped around about how I was going to miss my undergrad. At first, I didn't feel ready to go to TN so soon after graduating, but I think it was for the better.
Sunday, I dove right back into things. First, I went to a spin class at the local studio. Then, I made amazing banana bread. I used my tried and true recipe, and separated it into two halves: one plain, one with raspberries and chocolate chips.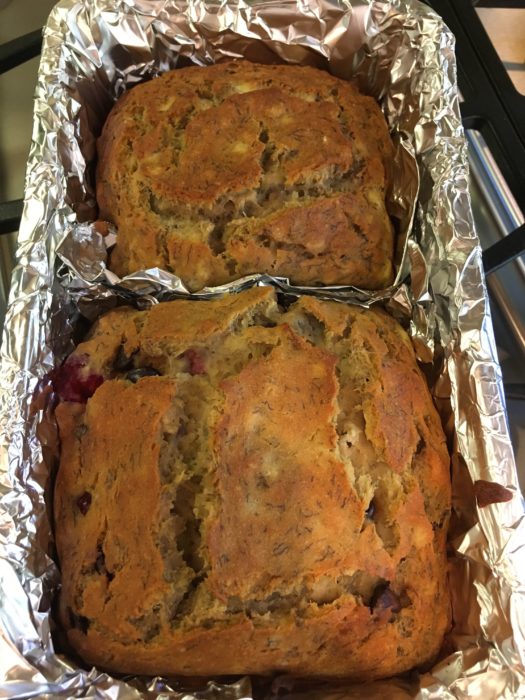 For dinner that night, I was back to the soup+avocado toast grind. Butternut squash chicken soup.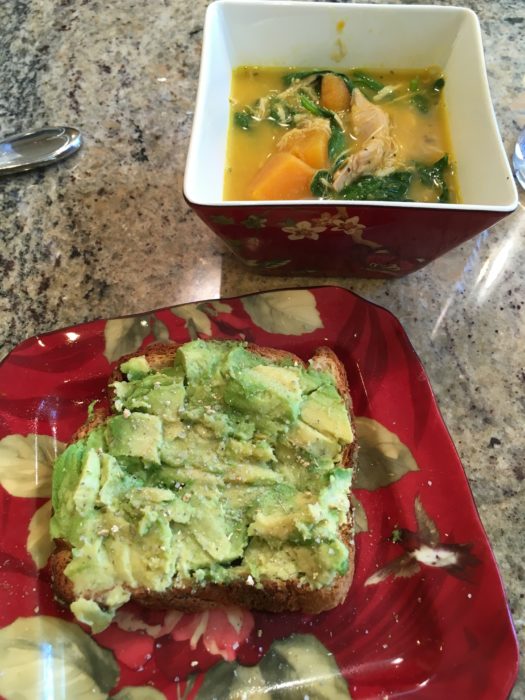 That evening, I met up with my college roommate for the Panic at the Disco+Weezer concert. I've grown particularly obsessed with Panic over the course of the last year, so when I was able to make the concert work given my travel dates, I was excited! Honestly, I could care less about Weezer. I probably haven't listened to them since middle school, but liked them well enough then.
It was a great show, but we had seats on the lawn so unfortunately we were pretty far back. I haven't been to many concerts lately, but the concerts I've been to I've always been able to be closer to the action. Maybe next time!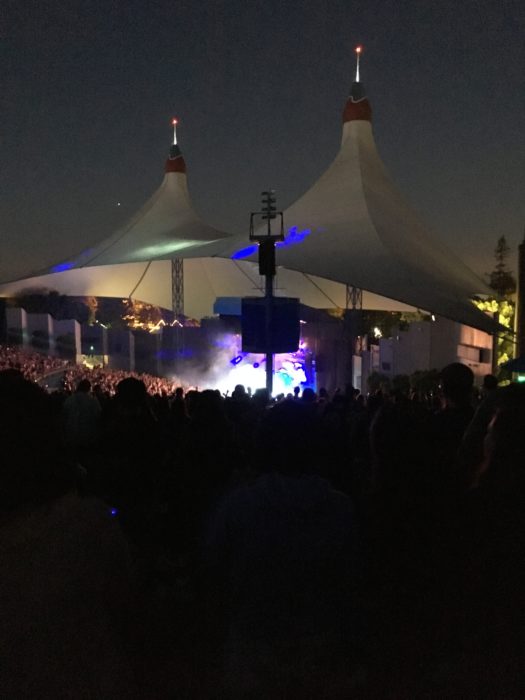 I enjoyed Weezer as well, and found I knew more songs than I realized.
In terms of workouts, I've been going back to my home Crossfit. We tend to do more barbell movements there, and I'm already feeling this morning's workout! For strength, we did back squats. It was supposed to be 5 sets of 3 at 90%, but since I lost a ton of strength with my foot injury, I did 5×5 at 70%. I've squatted some since my injury at the TN Crossfit, but it was pretty low volume. So I'm going to be feeling this. The WOD was also a heavy one: 15 Min AMRAP of 10 hand release push ups and 5 deadlifts, which I did at 155#. While my squats may have gotten weak, my deadlifts have progressed because it was one of the few movements I could do for a while! I made it through almost 12 rounds.
I also went back to teach spin on Tuesday! I'm subbing as much as I can in the few weeks I'm home. I saw a ton of regulars, which was just so fantastic.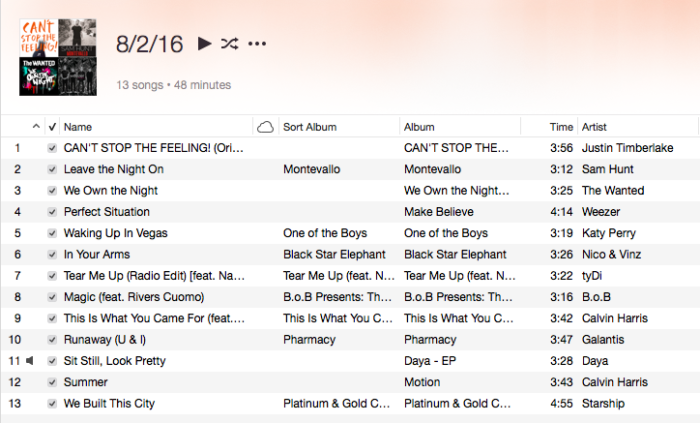 And finally, wrapping up some food for the week.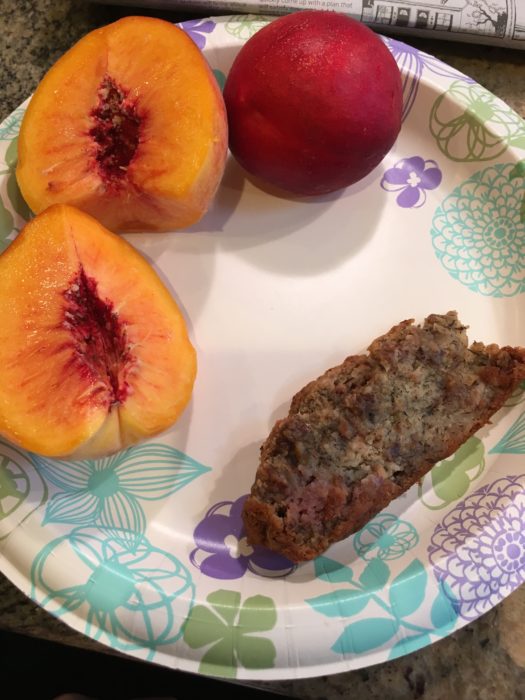 When my roommate came, she brought a ton of AMAZING peaches! They don't last a long time because they're perfectly ripe, so we've been eating them like crazy. No problem for me! I had a peach+nectarine for breakfast the other day, with a side of banana bread.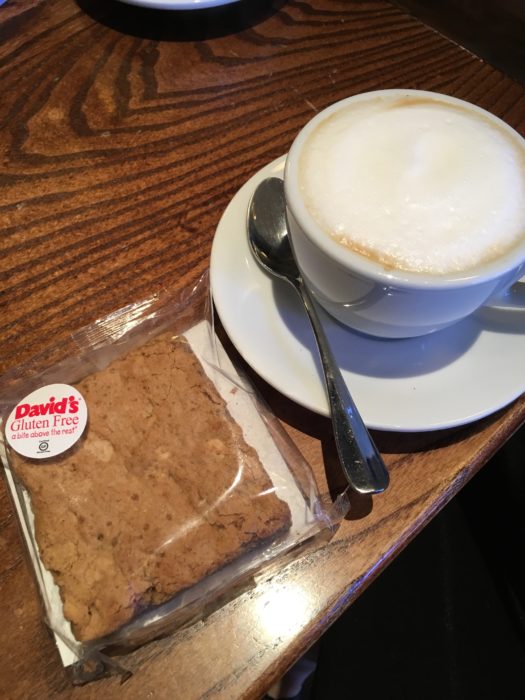 Yesterday I had a cappuccino with a really delicious cranberry oat bar to fuel an essay brainstorming session.
And finally, the best thing.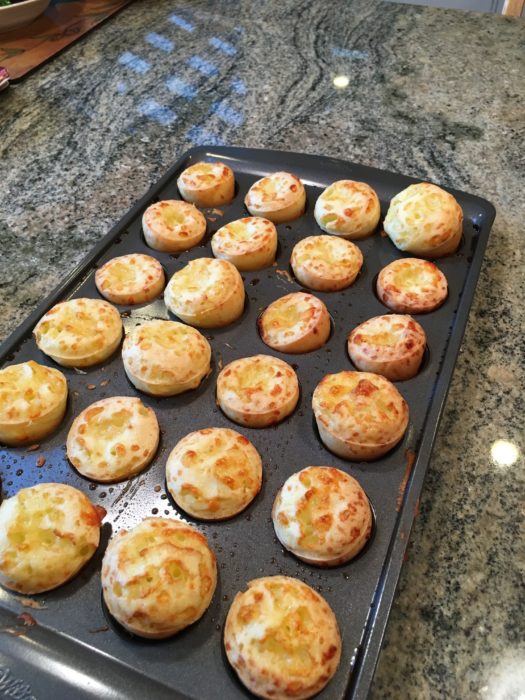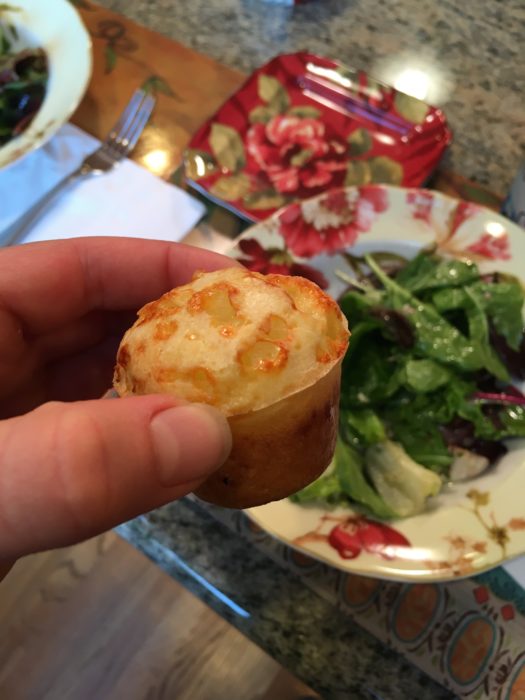 We made Brazilian Cheese Bread! I got the idea from Alison. It's made with tapioca flour and cheese, and is naturally gluten free. I used this recipe. They came out beautifully, and it was a super fast recipe!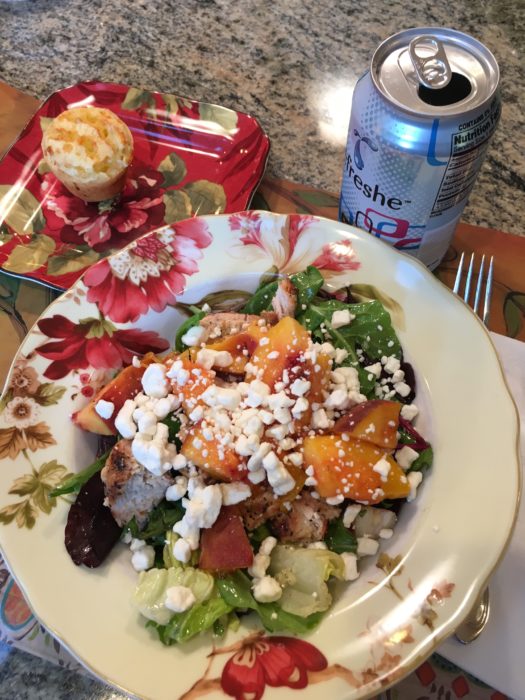 We served them alongside Grilled Peach and Goat cheese salad, which was amazing with the fresh summer peaches.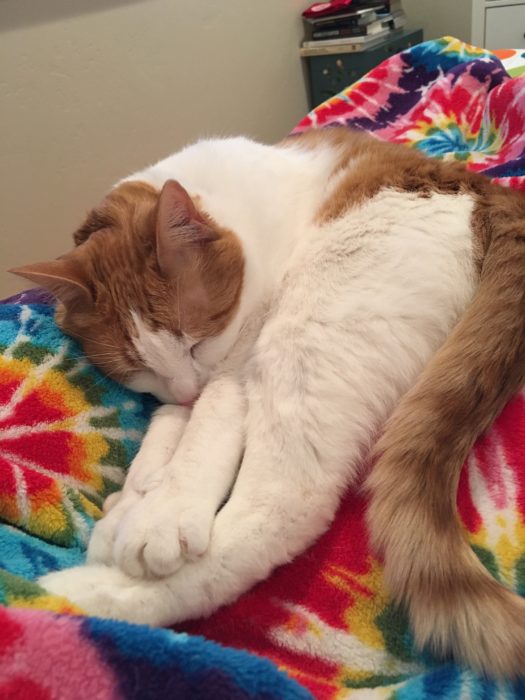 What have you been up to??