Hi friends! I wanted to take a quick study break from studying to wish a fantastic Mother's Day to all the fantastic moms out there!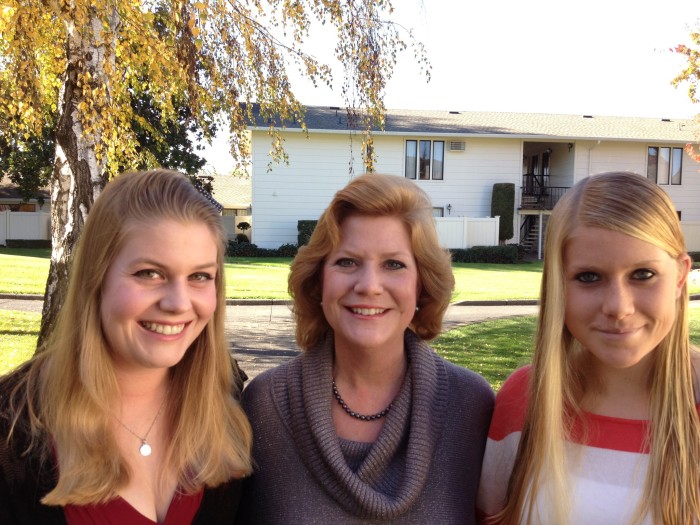 2012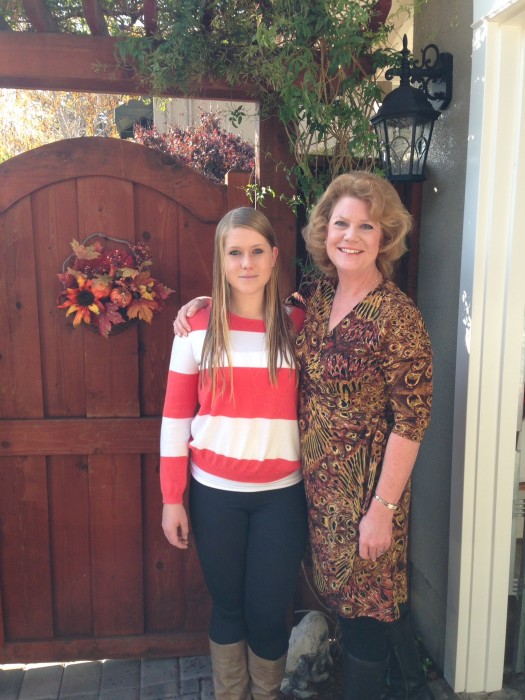 2013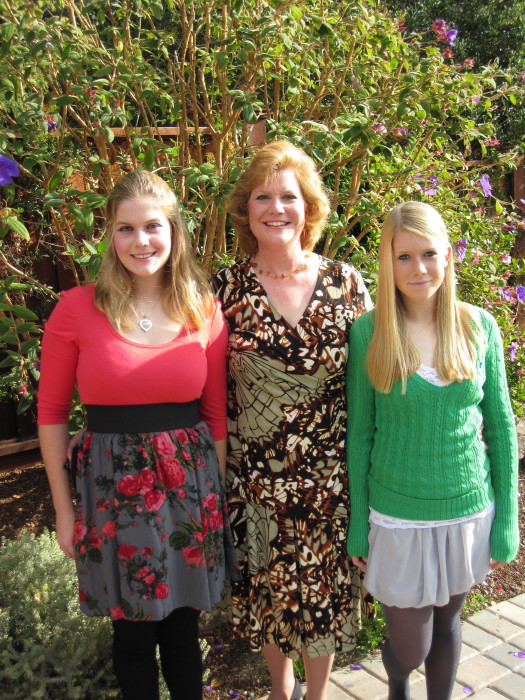 2009(?)
Especially my fantastic mom! Thank you for all you do for me!
For Mother's Day, my sister and I went home for a surprise brunch!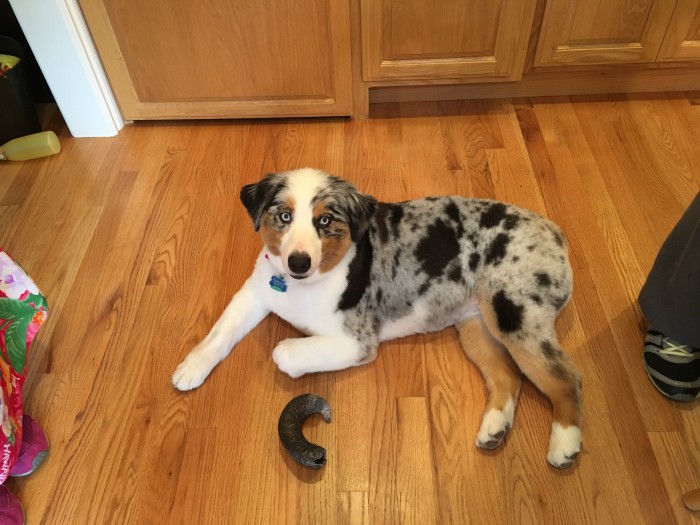 (My puppy was sheared!)
I brought some flowers and was in charge of eggs.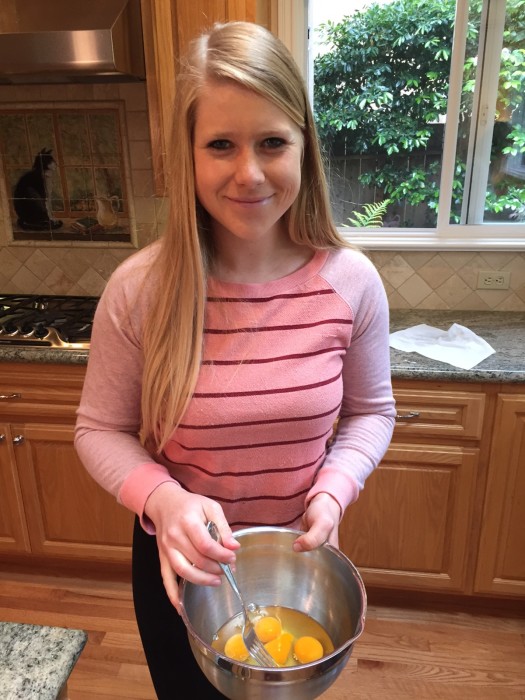 My sister made blueberry chai scones and made aero press coffee. It's some fancy technique that I don't entirely understand but the sip I tried was amazing!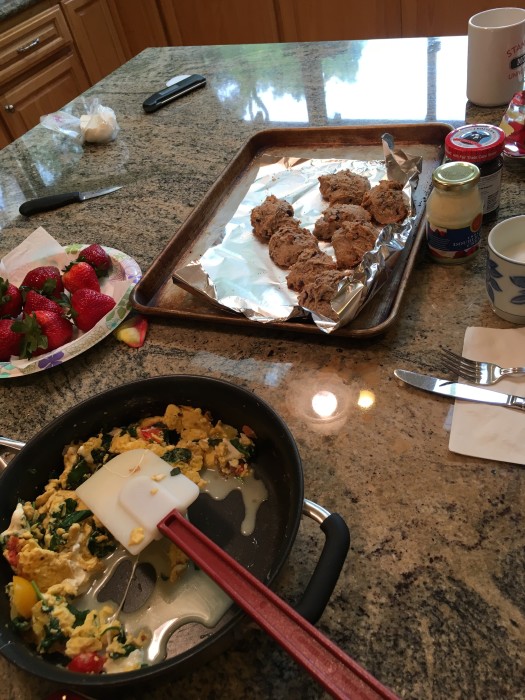 For the eggs, I threw in tomatoes, spinach, fresh basil, and fresh mozzarella.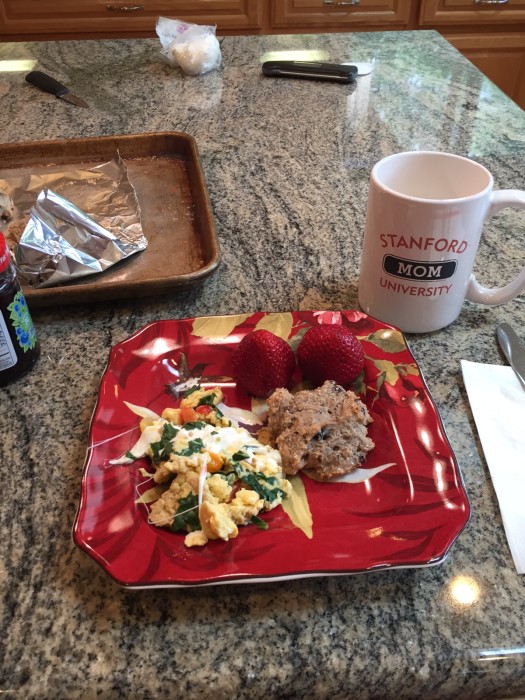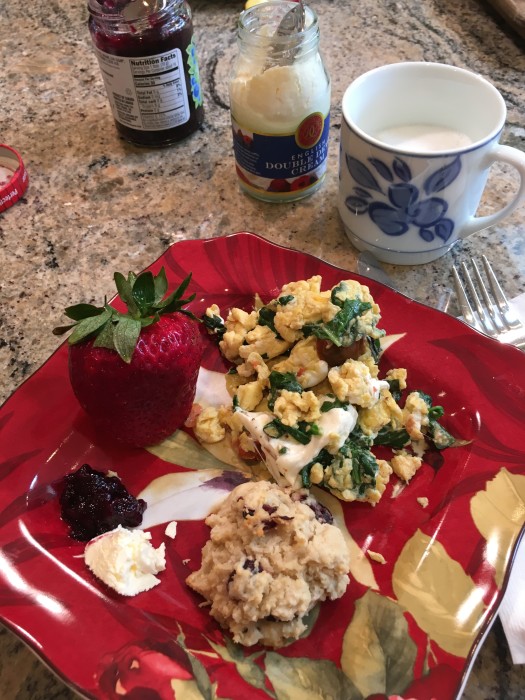 Scones served with the clotted cream that came with my fruit and cheese of the month box! I thawed GF biscuit from the freezer to eat with it.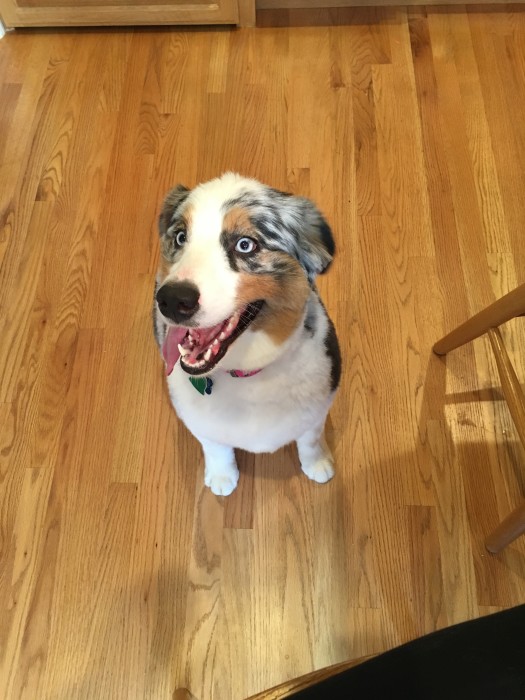 Currently, I'm taking a study break from biochem. I have a final tomorrow! My brain is officially burning. Is that a thing? That's another way of saying I apologize for any lack of coherency!
In terms of exercise, by the end of this stress fracture I better have abs of steel because I can't do much else! That, and have killer strict pull ups. I've been playing around with some Blogilates videos, and this is the one I did last week. It was a good one!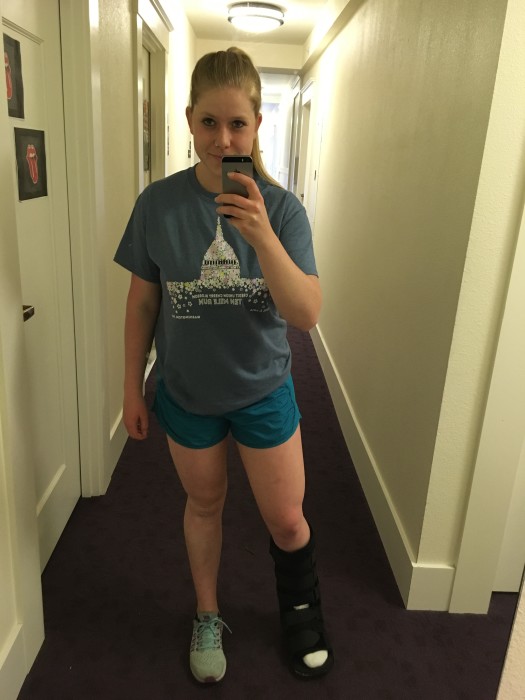 I went to the gym in my Cherry Blossom shirt, only fitting because that is likely what contributed to this injury! Super cute.
Also, super random: does anyone have the new iPhone? I just got an SE for my birthday (my old phone was from freshman year! Needless to say it had been through a lot.) and apparently there's a live photo feature which is extremely creepy, in my opinion. I sent my mom a picture and she told me "press and hold and it moves." I couldn't comprehend what that could possibly mean! Turns out the pictures move! Like it shows you setting up for the picture. Crazy.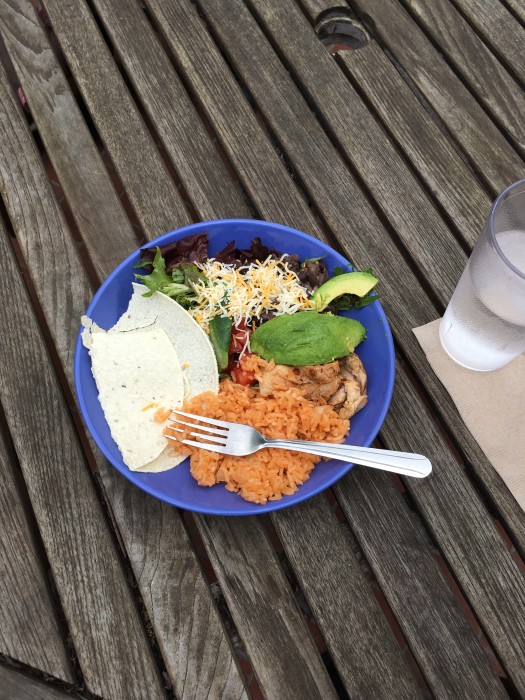 This dinner picture from Cinco de Mayo was moving on my phone! Whatt?
And on that riveting note, back to studying!