Oh my gosh guys. My life is insane right now. I don't know which way is up. I don't even remember the last time I blogged. I wanted to blog Easter, and that still hasn't happened!
This quarter is insane. I spend half the time feeling like I'm in way over my head, which makes me angry because I'm supposed to be enjoying my last spring! And I spend the other half of the time (ok, maybe more like 25%) thinking, ok, I've totally got this, I can manage my time. Seeing as I'm currently blogging, I'm sitting in that 25% right now, after just about finishing my take home test due Monday. This is my schedule: GRE Saturday, take home test due Monday, essay due Monday, Biochem test Monday, normal reading due Monday. ARGH. The awful thing is that unfortunately this is definitely not my only Monday with those 4 things! This quarter is going to be the death of me. But right now I'm managing. And by right now, I mean in this exact moment.
Another current bane of my existence is that my university shut off my Wifi last week, and I had to go through a 10 hour encryption process to get it back. And TBH, it's not worth doing that on my phone, so I'm currently not on Wifi on my phone, which means photos don't transfer to iCloud very well. Blerch.
So Thursday. I had a super awesome Crossfit workout that morning. I was able to do kipping pull ups for real, no band, stringing them together (ok, in 3's) during the WOD, which is a huge first for me. Then we did 100 weighted hanging knee raises. Then I decided to do one more extra pull-up, just for fun. And on that one bonus pull up, I tore the #@%$#$ out of my hand. I've never exactly understand hand tearing before—I've gotten blisters, etc. but in this case, my callus tore off my viable skin. Yuck. I had to wrap my hand to be functional in life.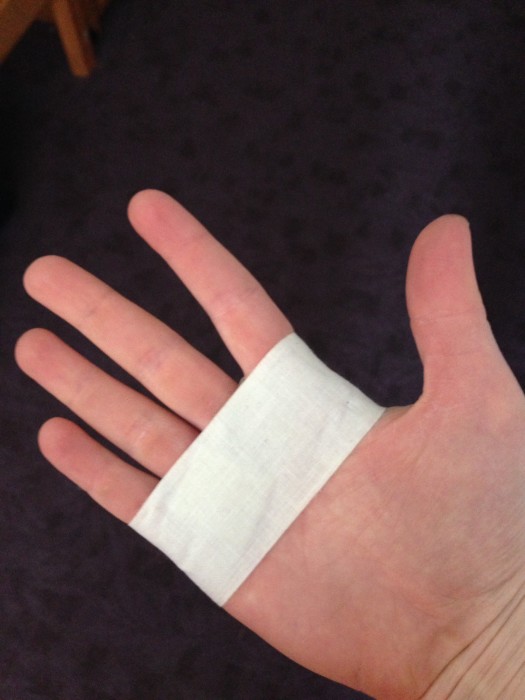 But pull-ups, am I right??
Here are some Thursday meals.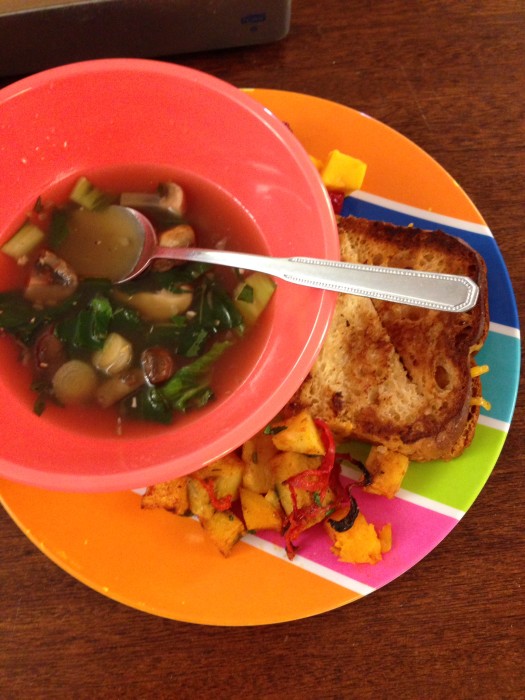 Mushroom garlic soup with GF grilled cheese for lunch.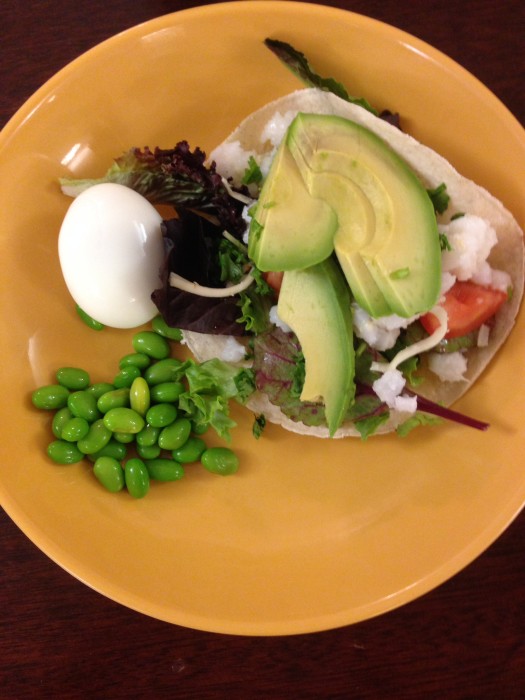 A really weird taco, essentially filled with lettuce, tomatoes, and hominy. But it had avocado, so of course it was great. Side note: I really love hominy! For those unfamiliar with it, it's corn that is sort of soaked/sprouted.
Thursday night, I made the questionable decision of going to Senior Night. Questionable because #sleep.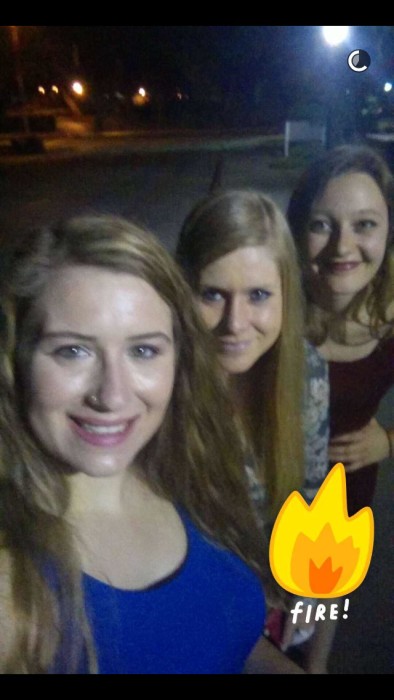 We ended up taking an Uber because the bus line was insane. It was a super fun night, but I didn't make it to bed until 3ish.
I got up earlier than necessary Friday morning to run. While that may seem like a questionable decision, 1. it wakes me up and 2. I woke up before my alarm anyway because I can't sleep in. Whoopee. Friday night I had sorority recruitment until 1am, and 5 hours of classes leading up to it. The prospect was daunting. Friday morning was turning out to not be my morning at all either. First, after my run, I managed to lock my car keys in my trunk. I didn't think that was possible. Then, on the way to class, I totally wiped out on my bike. My hand was still wrapped up and beat up from pull ups, so I couldn't grip my handle bars well with that hand. It was raining, and my good hand slipped off my handlebars. There was no way to go but now. I landed on my hands and knees, drenching myself, but reasonably unscathed. Then I got to be the hot mess showing up to section applying all kinds of bandaids, with a big wet spot on my leg.
My mom sent me these pictures after I complained, haha!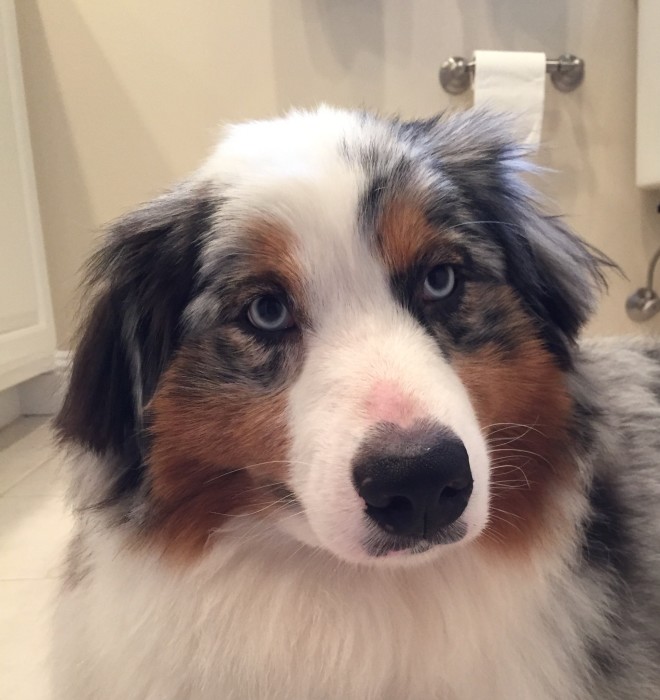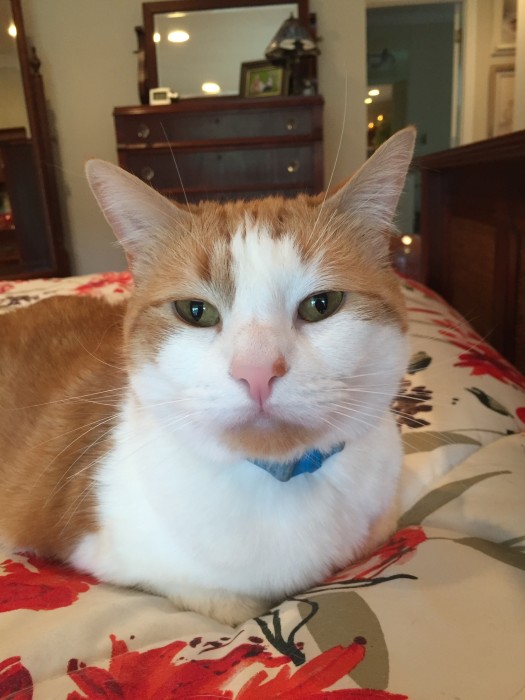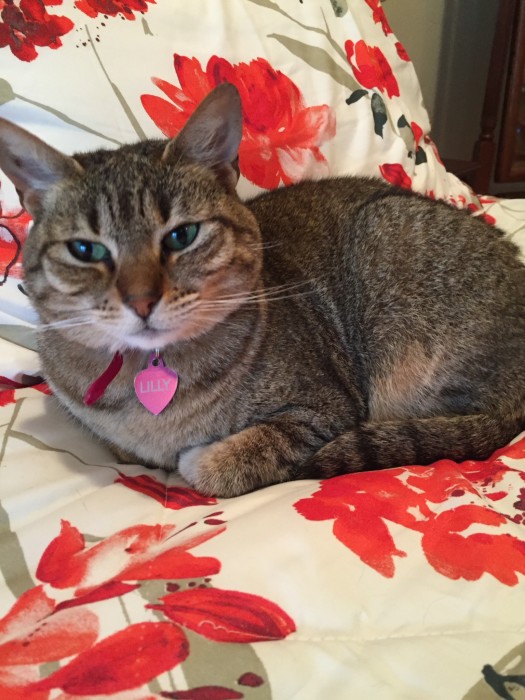 Luckily, before my last class I was able to sneak in a little baby nap. I had to leave pretty early for class because the hand I landed on (i.e. my formerly good hand) was bruised and scraped up, and my wrist was a bit sore, so I had to walk to class because I couldn't hold the handle bars. I never walk, so this was kind of a big deal!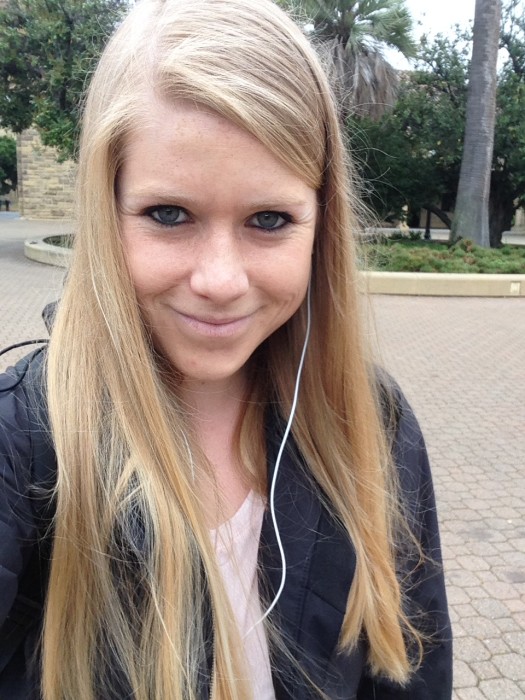 After 8 long hours of sorority recruitment, I ended up staying up until 4ish talking and joking with my friends. I think we were all a little slap happy. But man, that knocked me out.
Saturday, I spent the morning resting up, and then tested out my new Crossfit shoes. I'm trying the Nikes, and so far I like them a lot! Although I do worry I have 1/2 a size too big.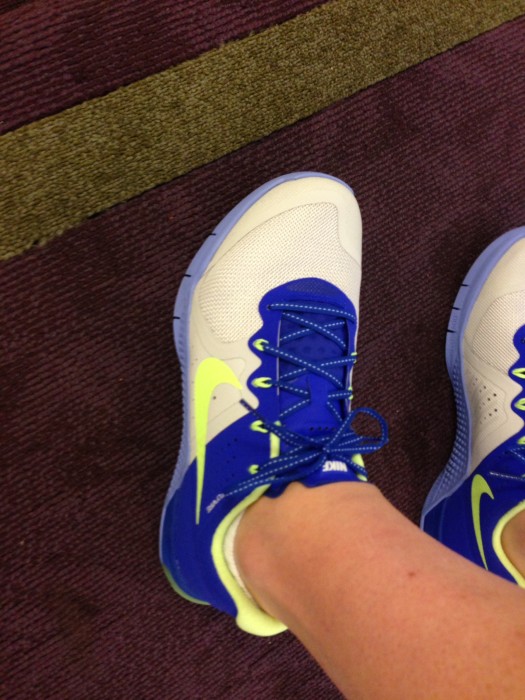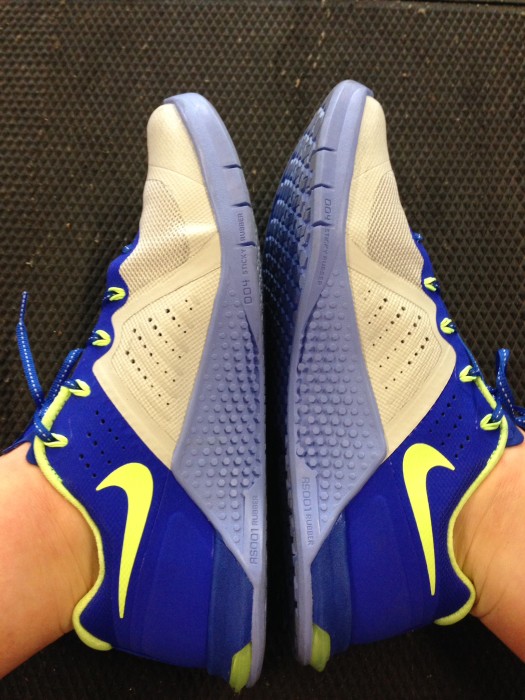 I lifted on my own, to the best of my torn hand's ability. I did back squats, deadlifts (though my hand wouldn't let me go as heavy as I hoped), single leg deadlifts, calf raises, and weighted planks.
Then, I headed home to get my Senior Formal dress (!!!) altered. And to eat.
Basic wrap: corn tortilla with grilled chicken, cheese, and pilothouse farms caesar (I'm officially a fan of Bolthouse farms). Plus a side salad.
I stayed home for several hours to bust out a cover letter that had been hanging over my head.
Sunday was spent catching up on work and going to a spin class.
On Monday, this dinner was noteworthy. The soup of the week was a spinach and goat cheese, and I was a huge fan! It reminded me a bit of the Greek spinach and cheese pastries, Spanakopita. The recipe calls for 24 cups of spinach! And makes about 4-8 servings of soup…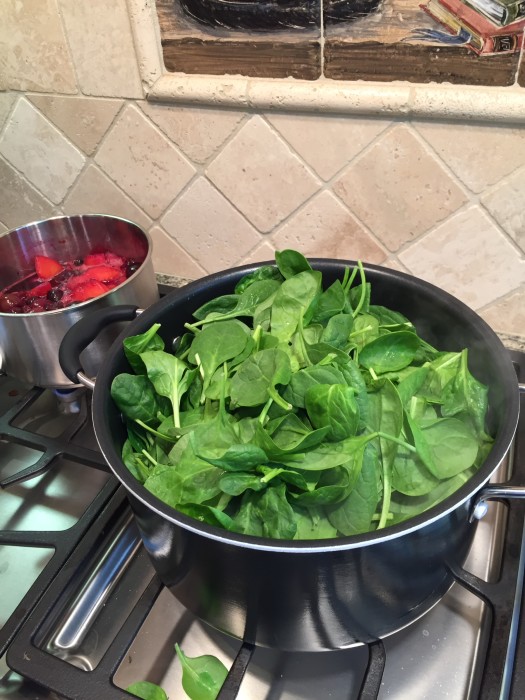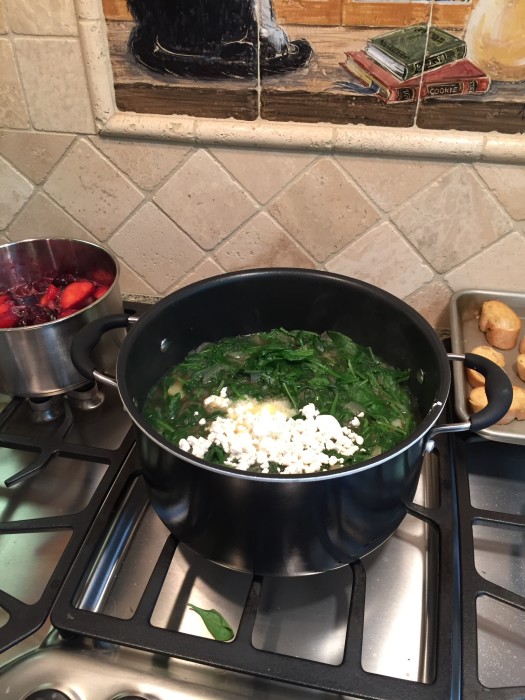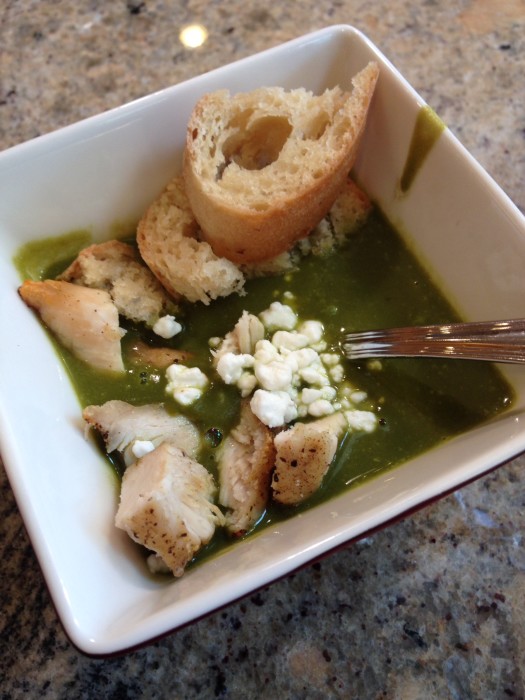 We added some chicken for a little staying power. I really liked this one; it's crazy how versatile soup can be!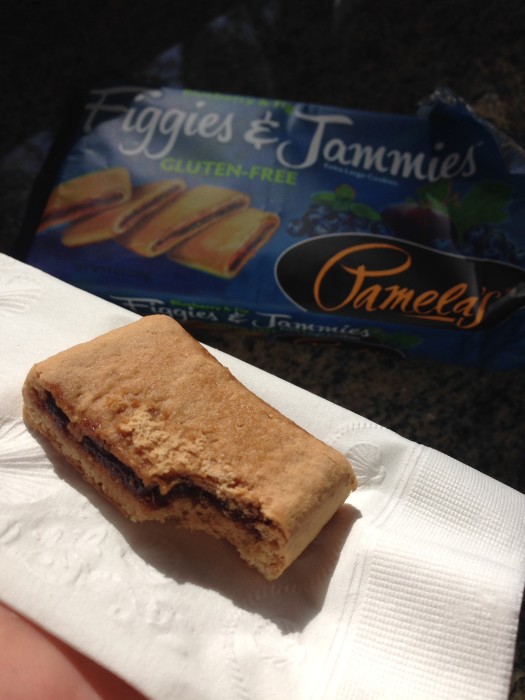 Also noteworthy: these. Blueberry and fig. YUM.
Monday was also my puppy's first birthday! So here's a little throwback.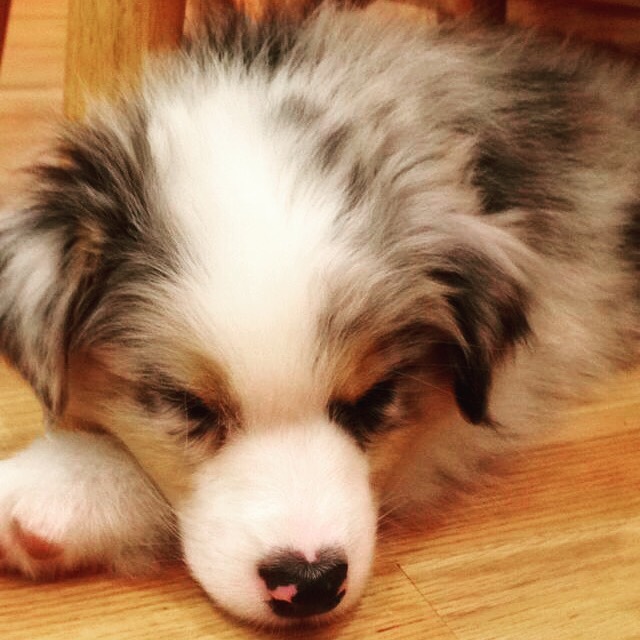 Tuesday morning after Crossfit, I had breakfast with a view.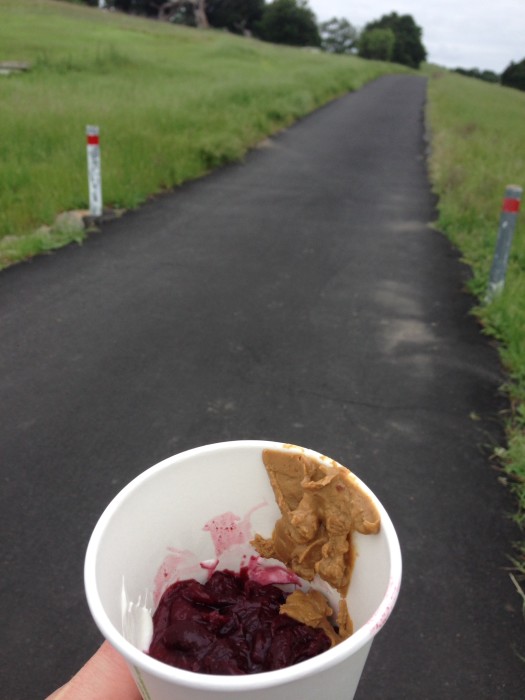 For one of my classes this quarter, I'm observing squirrels 2 hours every week, and this is my location of choice, so I packed some yogurt to enjoy while watching the wildlife.
One of my subjects.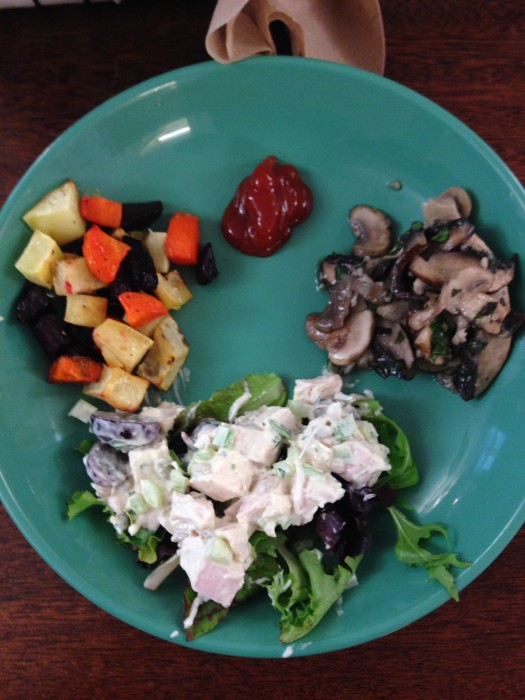 This was a delicious lunch. Chicken salad with grapes and sunflower seeds, roasted root veggies, and sautéed mushrooms.
Tuesday night, I made it out to another baseball game. Despite my crazy schedule, I'm so glad I did. I think my biggest regret at Stanford is not going to more baseball games.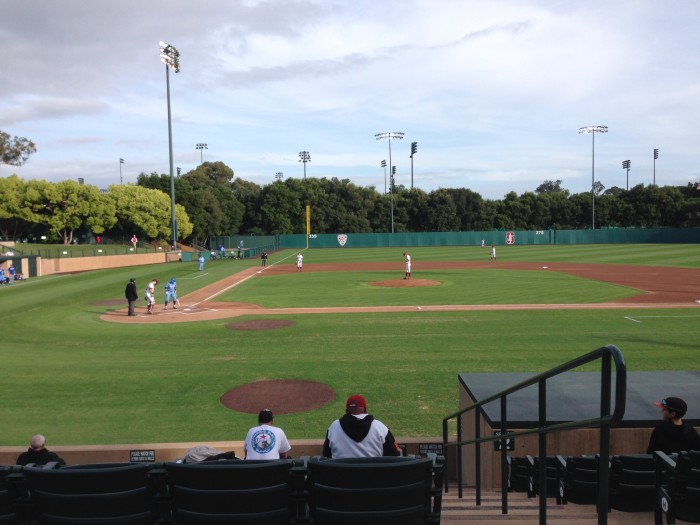 I packed a wrap for dinner, so dinner was with a view as well.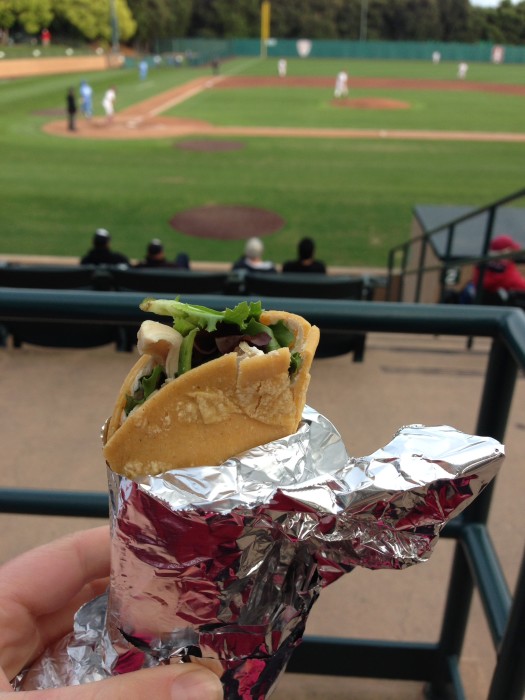 It was a good game; we CRUSHED SJ State.
And that brings us to todayish. The only few noteworthy things I can think of:
Apparently my new Crossfit shoes are magic because I can now string together double unders. I usually do double-single-double-single, and only got like 3 doubles straight through ever. In the workout I busted out the full set of 21. What?? Where did that come from??
I was super inspired for this week's spin class. Lots of new music, and requests from my students! Sadly, everyone who requested something was not there to enjoy it, but I think everyone who was there had a good time!
I got a rabies vaccine today. #prevetproblems Just to be clear, it's preventative, not because I've been exposed! Also, the process took a while, and I was waiting by myself for about 15 minutes with a detailed handout about potential side effects. And I'm sort of a hypochondriac so that was fun. So far, so good though!
I have a wild Friday night planned. Biochem studying. Maybe I'll get a little wild and throw in some GRE vocab.
I got a pineapple. In my fruit and cheese of the month box! Pretty sure I'll need to bring it home to cut because it's going to laugh at my silly dorm knives.                                       
And now I think it's time for bed. WHEW. Let the craziness continue! (Except please don't. Ugh.)
What is your favorite fruit?
I'm currently pretty excited that it's mango season!