I'm knee deep (more like chest deep) in Biochem studying and my eyes are threatening to snap shut, but I wanted to pop in for a quick weekend/16.1 recap.
Friday Highlights: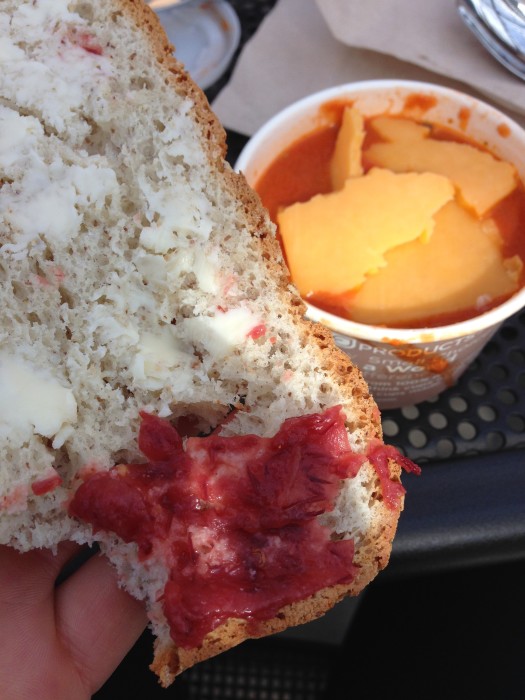 Coffee with my long lost sister+lunch with my sister and mom for parent's weekend. Tomato basil soup with cheddar plus GF bread with some butter and some cranberry spread.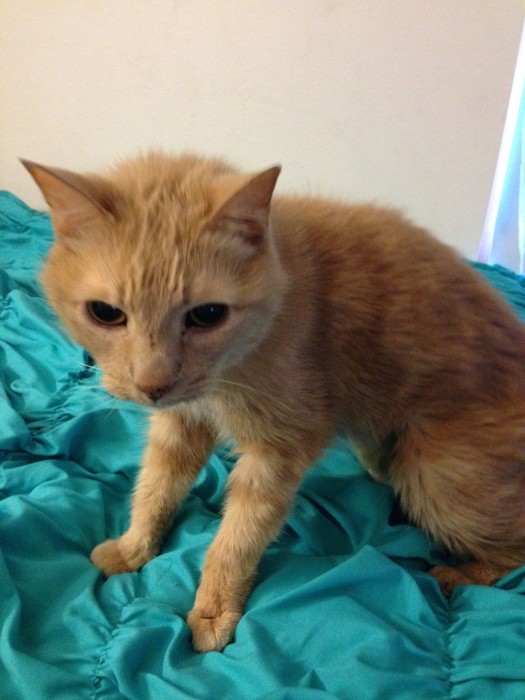 Cat sitting for the cat my sister is cat sitting (it's quite complicated). He's a sweetie! I did an ear cleaning while I was there.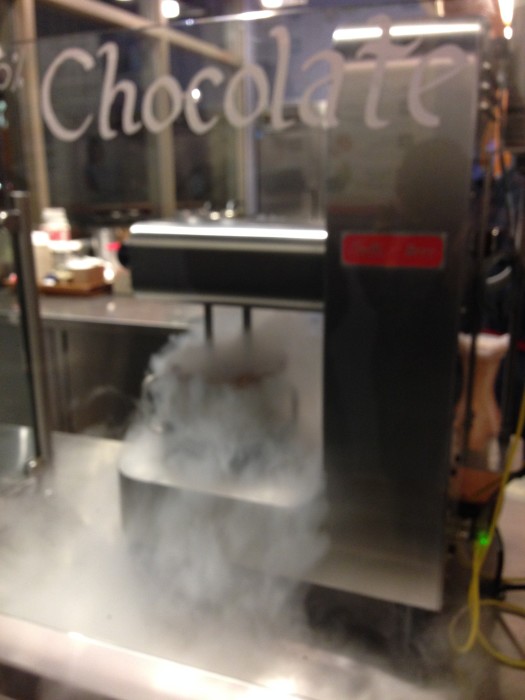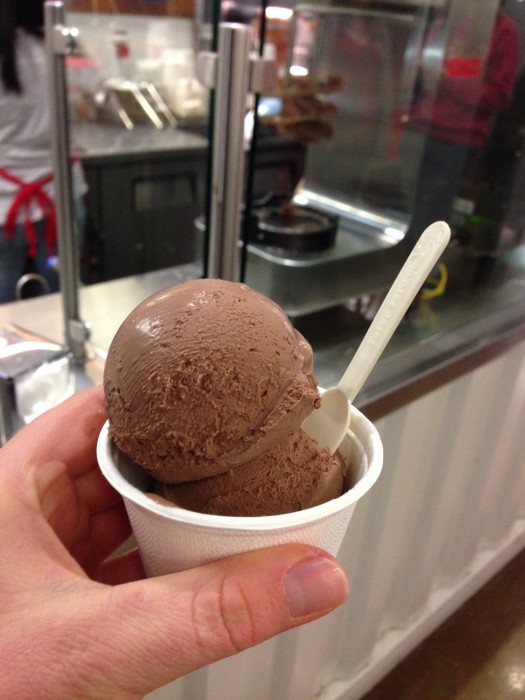 SMITTEN! AKA ice cream made with liquid Nitrogen. There's now one attached to the local Whole Foods. My friends and I squashed into my tiny car for the drive. Sadly my stomach was not 100% so I only got through half of this, but it was amazing! Also for some reason I've been crazy sensitive to the caffeine in dark chocolate lately….
Saturday:
16.1!
I joined a big group for the 10am workout. I ended up actually signing up for the open at the last minute. For this workout, I did the scaled version because chest to bar pull ups are not a thing.
The scaled was all about speed, since the weight was light, but since the workout was long, pacing was key. Here's scaled 16.1:
20 minute AMRAP:
25ft walking lunge with 35# bar
8 bar facing burpees
25ft walking lunge with 35# bar
8 jumping pull ups
One thing I really pride myself on is my ability to pace, and my decent endurance (thanks to running). People were quickly passing me, but I held steady and passed them by the end. The worst part of this was the lunges coming off the burpees. This was a quad burner for sure! Burpees have actually gotten a little bit better for me lately, so it wasn't terrible. Plus, jumping over a bar with no plates is 1000x easier.
The surprise: the jumping pull ups were a major quad burner as well! Jumping after all those lunges? Yeesh.
I held a steady pace until my very last 1.5 rounds when I floored it. I got through 9 and a half rounds—I almost finished the last set of lunges but got no-repped on the 5 feet. I'm really proud of my score though—251!
This was SUCH a fun morning. This right here is the Crossfit community. I stayed for the next heat as a judge, and my scoree did awesome—she did Rx and crushed her goal! Unfortunately, I had to leave after that to clean up and grab a quick lunch.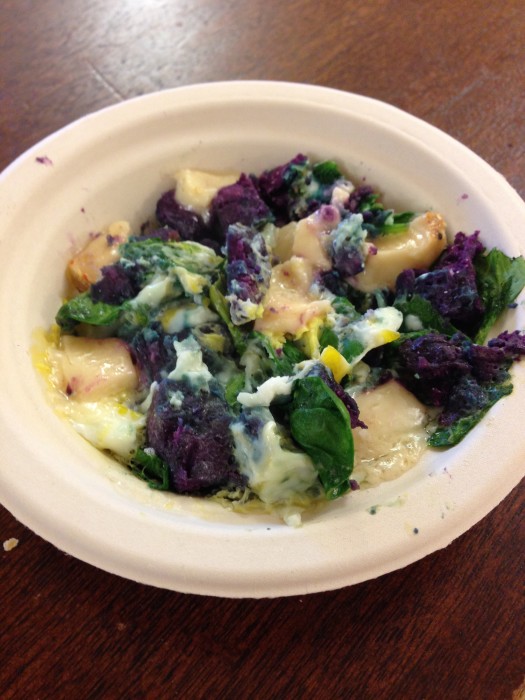 New favorite thing: microwave hash with sweet potato (I got a purple one!), spinach, eggs, and fancy cheese. This is my cheese of the month!
I had to rush off because at the last minute, I got called in on to work at the vet. I was only there for about 3 hours, but they had been pretty short staffed. I really enjoy working there, and hope to find a more regular time next quarter! Luckily I spent most of Friday night finishing my take-home test so I had the hours to spare, although as I said before, now I'm knee deep in Biochem!
I spent some of the evening reading my textbook with a lonely kitty.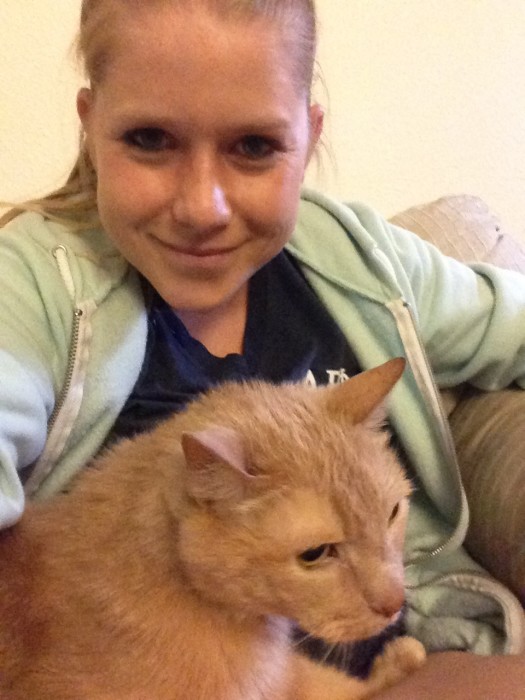 Sunday:
Doing my long run is not ideal the day after the Open workouts, but it is what it is. I thought I would be sore from the lunges, but I basically wasn't. What was sore though were my jumping muscles in my calves; probably a combo of the burpees and jumping pull ups. I spent the time to drive to my favorite place ever to run. It is SO pretty there.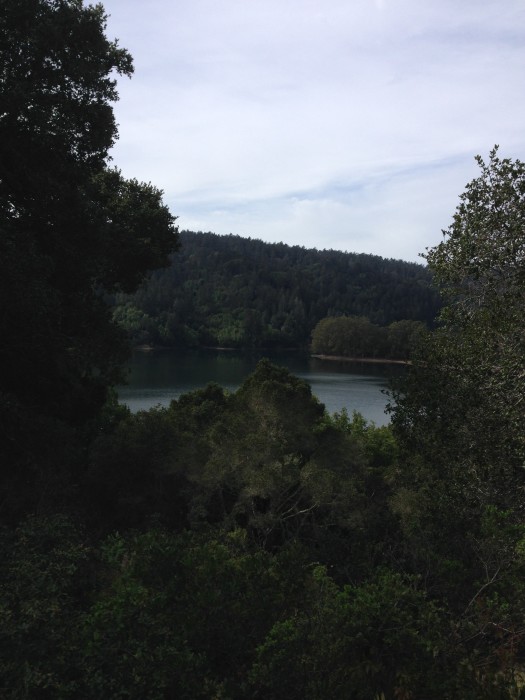 I mentioned this last week, but I've gotten spontaneously faster, even with an easy (in terms of effort) pace. I had my watch set to only show distance, so I wasn't focused on pace. I'll take it! My legs were a bit tired at the end, but everything felt good!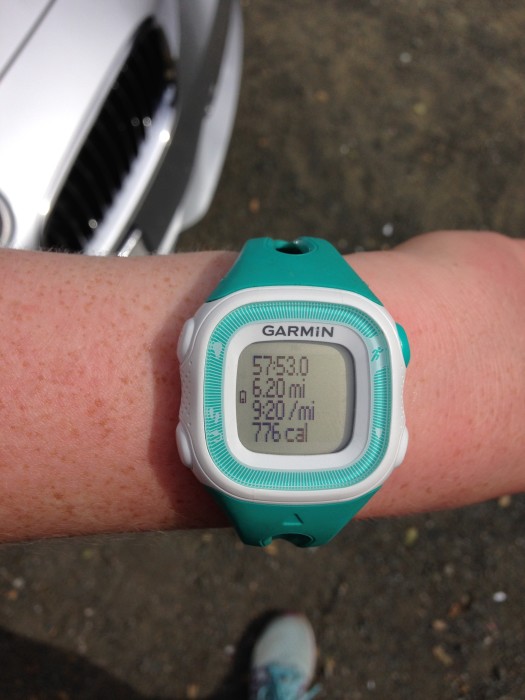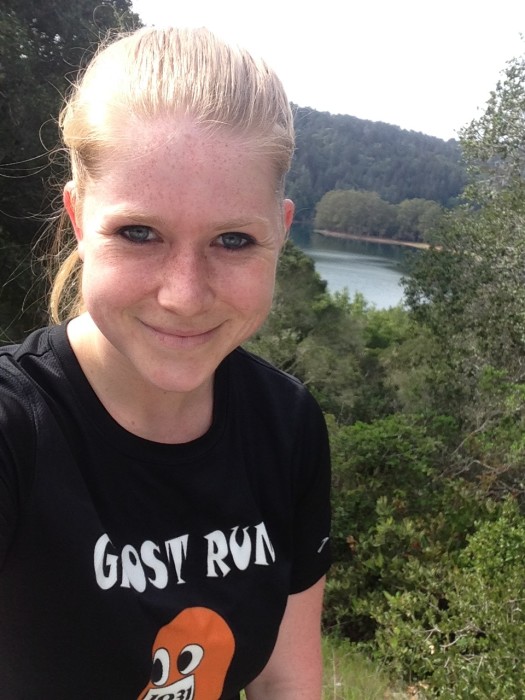 The rest of the day has been spent studying, plus a short break to go to a sorority alumni event.
And back to Biochem.
Anyone out there do 16.1?