Happy WIAW Friends! (As usual, huge thanks to Jenn for starting this link up way back when!).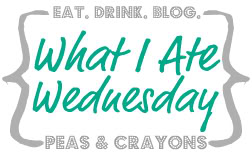 This week has been surprisingly low-key. Which is some ways is actually unfortunate because I know I have a lot of craziness coming up that I can't get ahead on!
Anyways, WIAW. One thing that wasn't from my full day of eating that I still want to share because it was definitely the best thing I've eaten all week was this ice cream.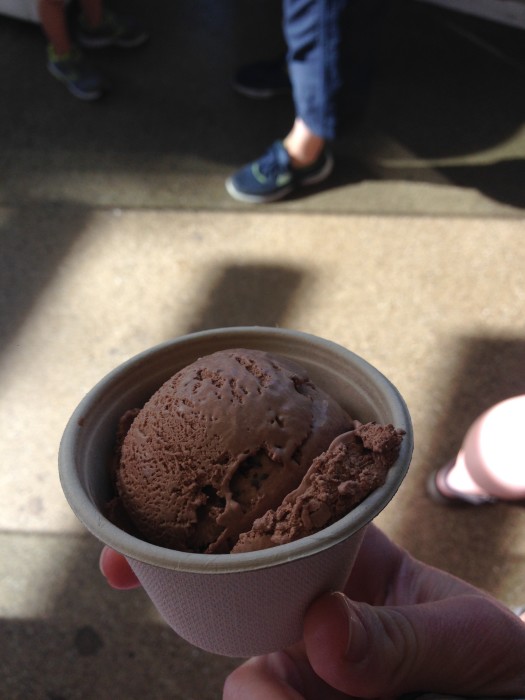 Tin Pot's TCHO chocolate. Yes, here in the Bay Area, we have designer chocolate. This is hands down my favorite ice cream in the world. The texture is perfectly smooth, and the (local, SF) TCHO chocolate flavor is dark and rich. Tin Pot also has a lot of other awesome flavors but I can never bring myself to get anything but my favorite! My friends and I decided that gourmet ice cream needs to be a more regular thing, given we're also extremely close to Smitten (Nitrogen ice cream).
Back to a full day of food, the regularly scheduled programing!
Pre-workout: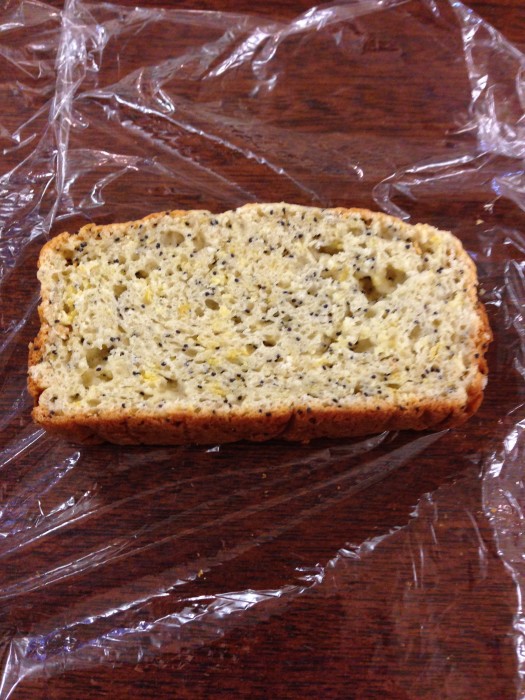 I went home for dinner on Monday, which meant that I returned with a delicious set of snacks. This lemon poppyseed bread was a GF version of this recipe. The flavor was on point, but the texture was a little weird. A little dry? Maybe from using GF flour, or maybe because I cut down on the sugar. I think I'm going to try combining the flavor of the lemon poppyseed with the texture of the cranberry orange bread I've been making lately.
Workout:
Crossfit was a doozy. Apparently we've been killing arms lately. I'm still recovering from pull-ups on Thursday. Strength was sets of 3 hang power snatches. My shoulder is finally feeling strong stabilizing overhead, and I worked up to 75# which I think is the most since my injury!
WOD: 3 5 minute AMRAPS, 1 minute rest of the following:
60 calorie row
50 pull ups
40 burpees
30 push press
20 push ups
I barely made it to the push ups and my arms were done!
Breakfast: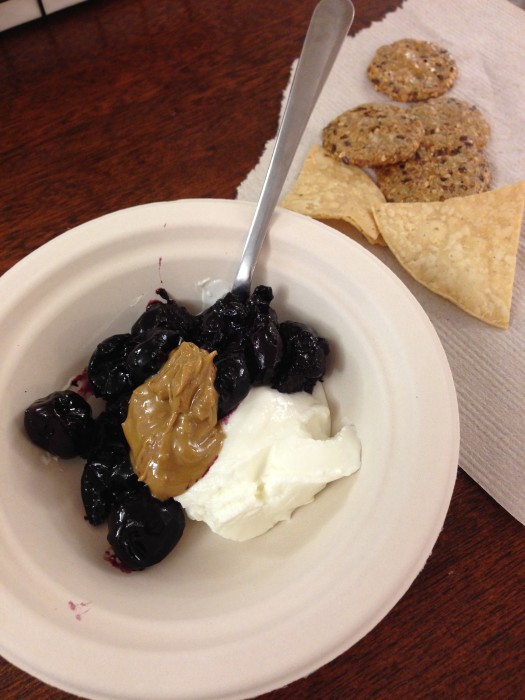 Plain nonfat Greek yogurt, cherry+blueberry fruit blend, sunbutter. Plus an assortment of crackers.
Lunch:
I had leftovers from dinner at home. I'll share that picture first because it's much prettier, and then show the reality of tupperware lunches.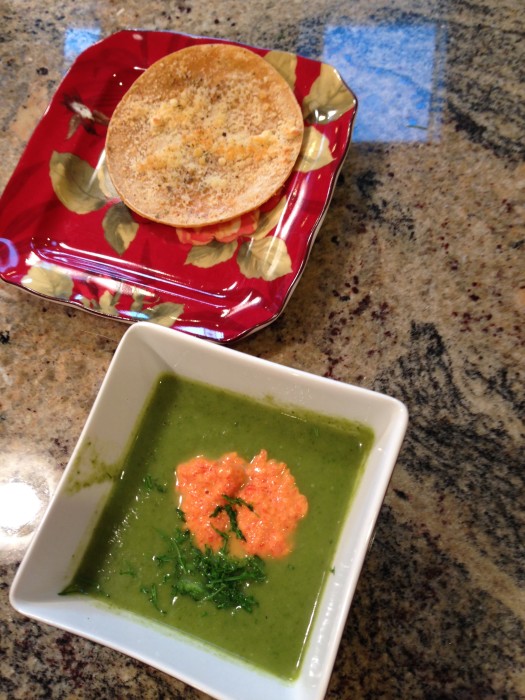 This was a fennel and spinach soup with roasted red pepper yogurt sauce that I found on Cooking Light's top soup recipes. Last night, served with corn tortillas broiled with parmesan and herbs. At lunch, served with GF everything crackers.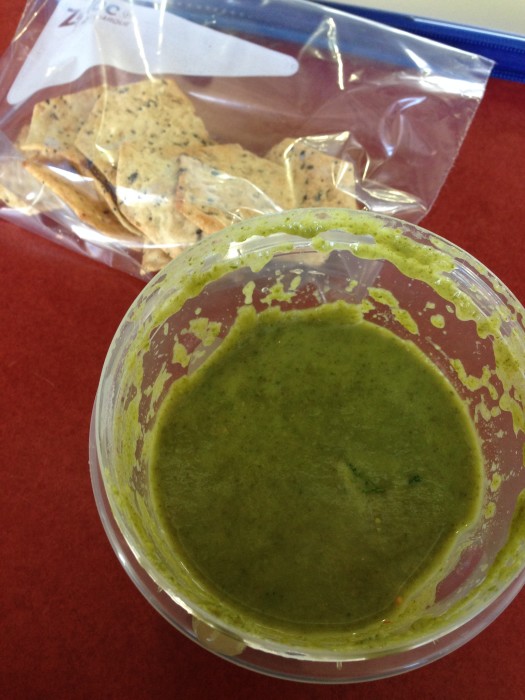 Mid-class survival:
Since I have to eat lunch on the early side, I packed a few crackers to eat in my last class so I wouldn't be crazy hungry when I got home.
Snack:
A bite of quesadilla: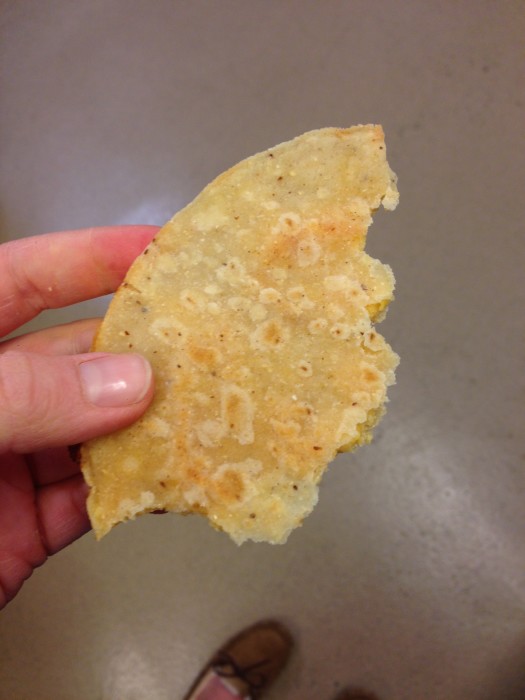 And a honeybell (grapefruit crossed with tangerine)+ one of my custom raaw macaw bars. This one has a date, sunbutter, and oat base, and contains chocolate chips and dried cranberries.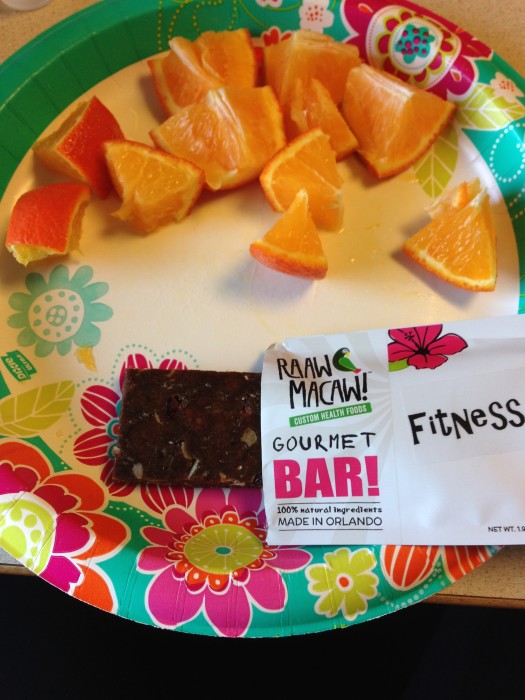 Workout #2: Teach spin. The air system was broken so it was a completes sauna in there. Everyone was sweating buckets—the spin studio was at least 15 degrees warmer than the rest of the gym! I made sure to drink lots of water.
Dinner #1: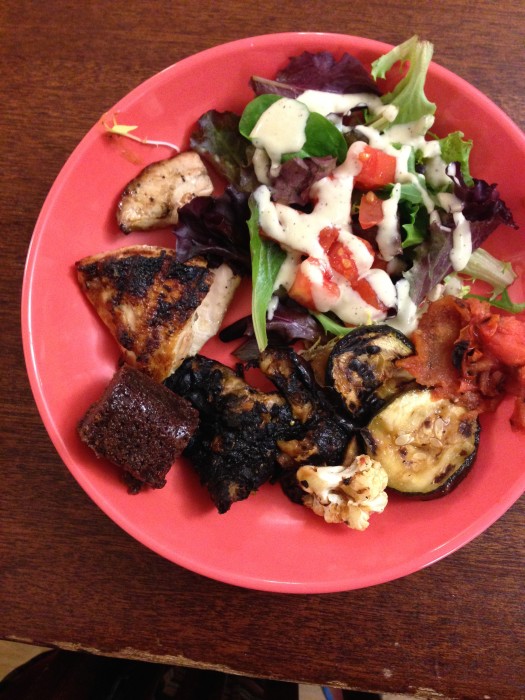 Grilled chicken breast (not bone in, which was exciting), salad with caesar dressing, grilled veggies. Plus an AMAZING gluten free brownie. The chef recently started making more desserts gluten free! The brownie had a slight tinge of cinnamon, and it was salty, gooey, and delicious. I would have loved a second one but my caffeine tolerance couldn't handle it sadly!
Close up: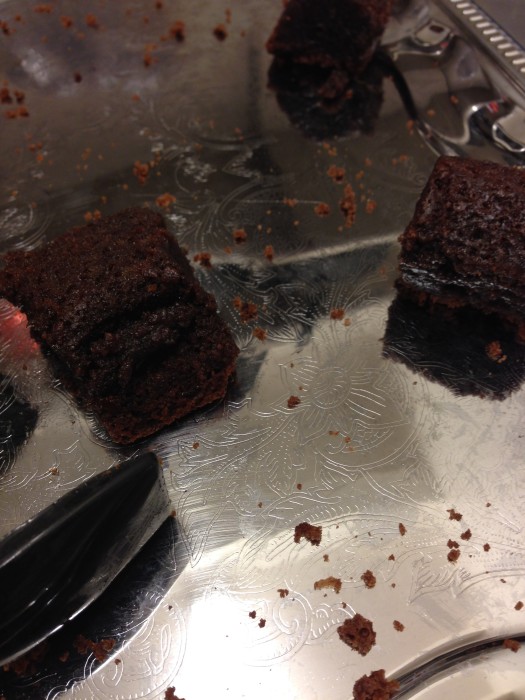 Dinner #2:
The other part of the quesadilla from earlier, plus half of my other flavor of raaw macaw bar (double workout days=more food!). This one has a cinnamon sunbutter base, and has sea salt, chocolate chips, and tart cherries,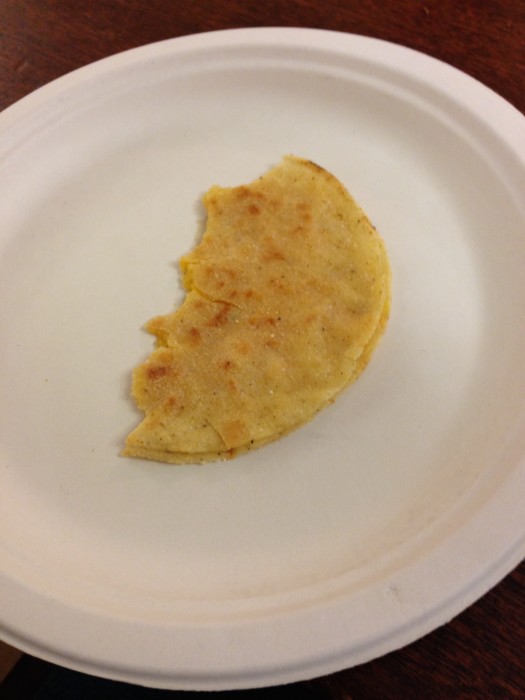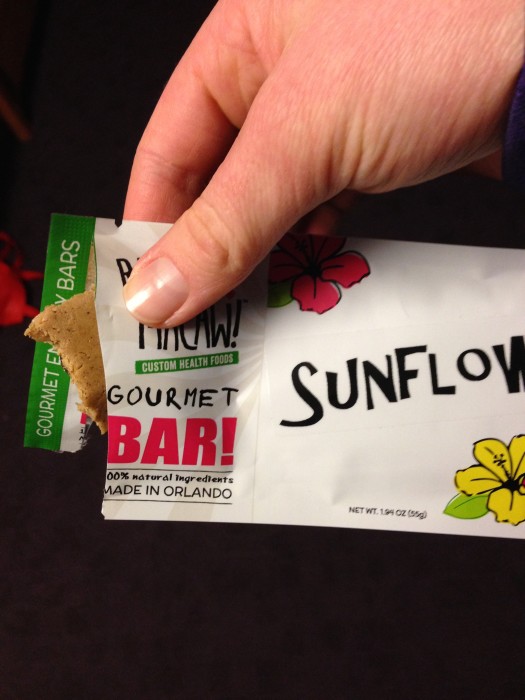 And that's my day of eating! It's only 9pm but my bed is looking awfully enticing already…
What is your favorite baked good?
Mine might be muffins (like real muffins, not the healthy kind)—love the blueberry muffins from the box, with fresh blueberries thrown in, and then topped with sugar. Even better in bread form.