I hope everyone had a fantastic weekend! I'm still in the heat of midterms, but I thought I'd pop in and share some fun weekend happenings.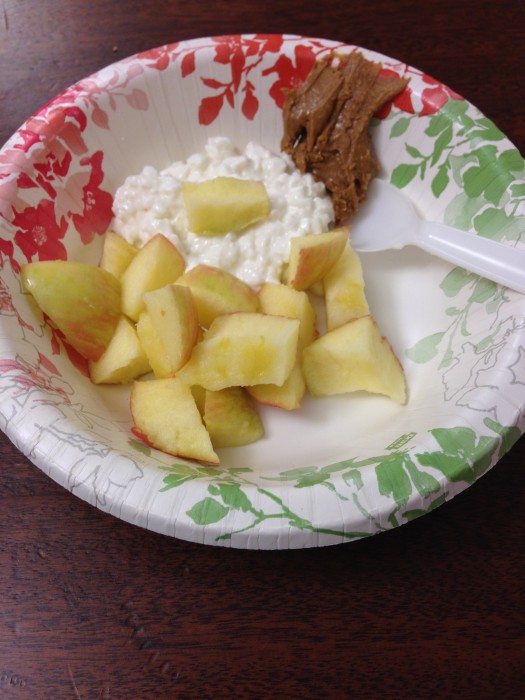 I had to start my Friday off on the right foot pre-midterm. An amazing Fuji apple from the farmer's market with cottage cheese and sun butter. My midterm was a time crunch. I walked out with my brain fried, and grateful that I planned a track workout right afterwards! 4x400m-nothing too crazy, but homework for my exercise physiology class! I spent the afternoon running errands-including a flu shot, new running shoes, and some study time in Peet's. That evening I went to Crossfit for some squats and a lighter workout that involved lots of push ups-my shoulder is getting stronger!
My evening plans involved friends and a nice bottle of wine.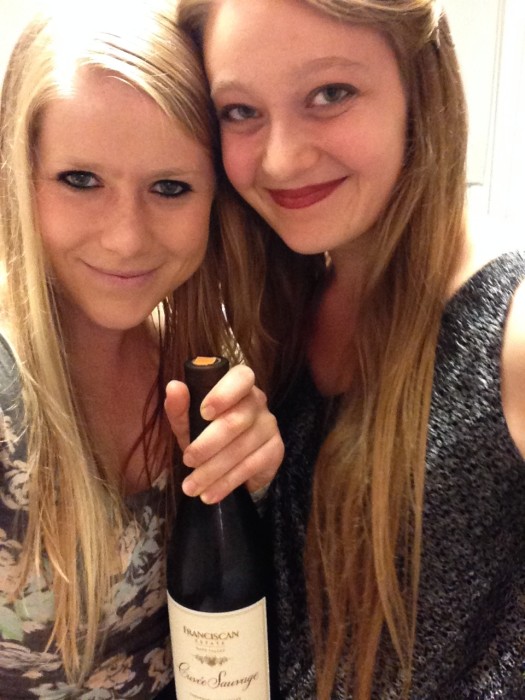 I still cannot believe I will be leaving these people in less than a year!
Saturday morning I had planned on going for a fall run, but my legs were not feeling it. They had been feeling a little rough between my race, spin classes, and sprint workouts, so I went for a leisurely morning bike ride. I did a beautiful 15ish mile loop, and the good news is I felt much stronger than the last time I did it a year ago-those spin classes must be doing something!
Post ride meal scavenged from the fridge: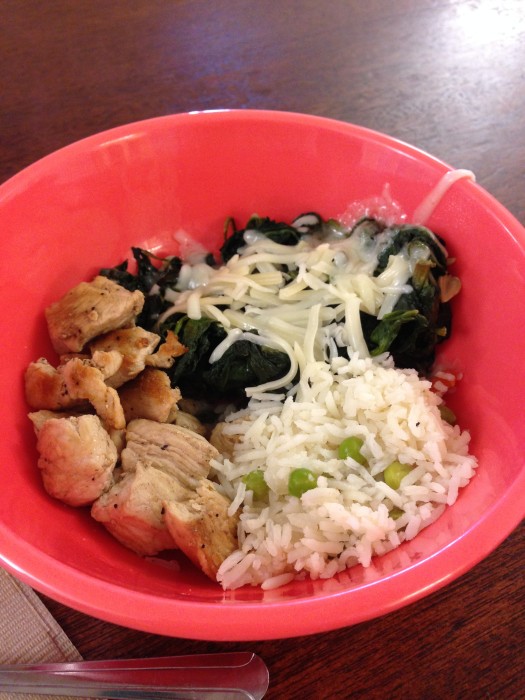 Sautéed garlic spinach, rice, and leftover chicken (served with ketchup of course!).
That evening was our Homecoming football game. My Crossfit actually arranged a tailgate prior to the game, so I enjoyed some time outside of the gym with my workout buddies. Everyone looked so different not in workout clothes!
At game time, I met up with some friends.
Our mascot is a tree, and each year, it is quite the honor to be the tree. The trees are crazy-they usually have to do some sort of insane stunt to get the position, although many of these are kept under wraps. The tree makes its own costume each year, with many different interpretations, including a palm tree, the traditional pine, and this year a willow. A fun part of Homecoming is seeing the tree reunion!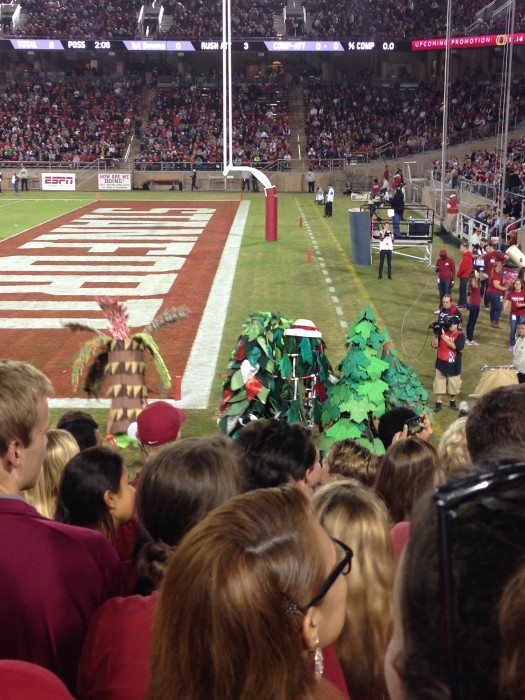 I left at halftime (we were up by 2 touchdowns already 🙂 ) to head over to a Wine and Cheese night hosted by my sister. She had an extensive cheese selection, and pumpkin creme brûlée made before our eyes with a hand held blow torch. (How cool is it that she has that??) It was also fun to see her friends and discuss the wedding!
Sunday morning I was up bright an dearly to sub a spin class at my off-campus gym. It was a good class, and I left energized!
The main event for the weekend though?
PUMPKIN PATCH. There's a historic farm across the bay (that has baby animals in the spring) with all kinds of ruminants, plus a full on pumpkin patch. I made my friends commit to going weeks in advance because I didn't want anyone to miss out!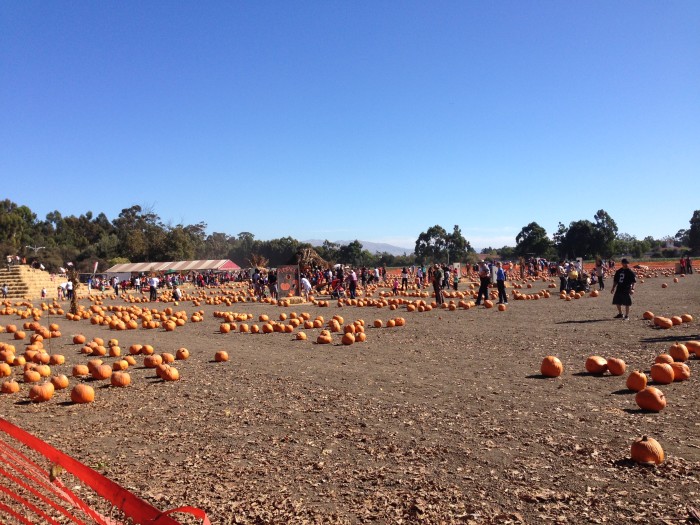 First up was the goats. I'm pretty sure these goats are the babies of the pregnant mothers I saw in the spring!
The most exciting thing? I got to see my cow! I saw this cow when it was young (maybe teenaged?) my freshman year of college, and when I returned last spring, it had grown so much! This year? I got quite the wonderful surprise when I saw that it had a young calf! My cow is all grown up!
After exploring the cornfields, it was time for the pumpkin patch! I was on the search for the perfect pumpkin.
After an extensive search, I found the one!
On the way back to campus, we stopped for pumpkin froyo. Because basic. And because fall. I got pumpkin froyo and salted caramel froyo. SO amazing.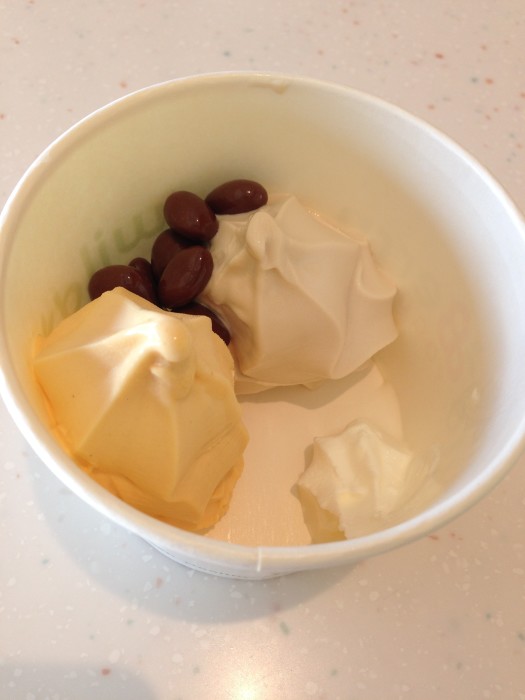 I love fall!