So I know I haven't blogged much lately. Part of it has been business, part of it has been I feel like I don't have that much new to contribute! Either way, despite my hiatus, I'm still in the habit of taking food pictures, so I thought I would share some of them, because why not?
These are spinach and cheese pupusas, and I've been sort of obsessed lately. They come frozen, and are basically spinach and cheese in a cornmeal shell.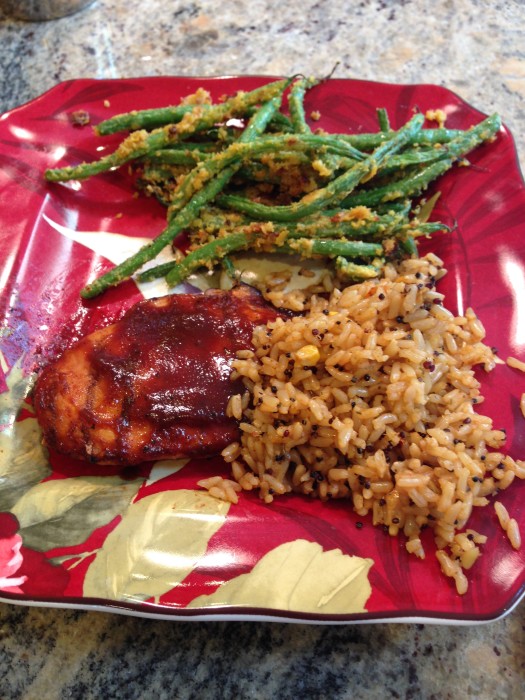 Super simple dinner: BBQ chicken, spanish style rice, and green beans cooked in the same style as my garlic roasted broccoli.
Lunch at Le Boulange-salad with balsamic, chicken, dried cranberries, and gorgonzola.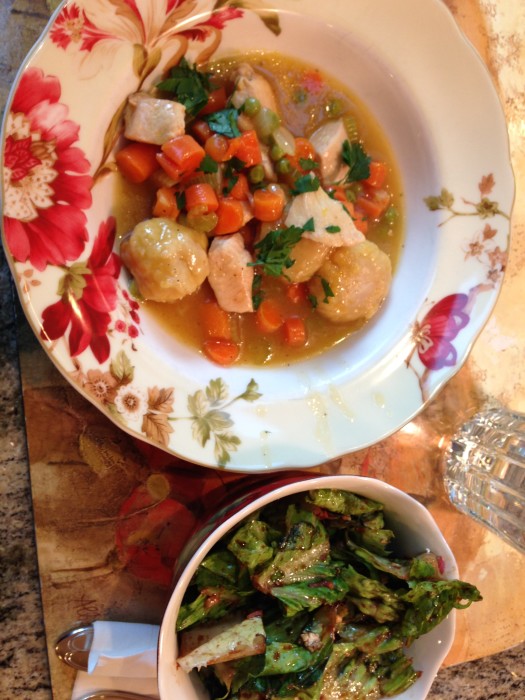 Chicken and dumplings with a salad on the side.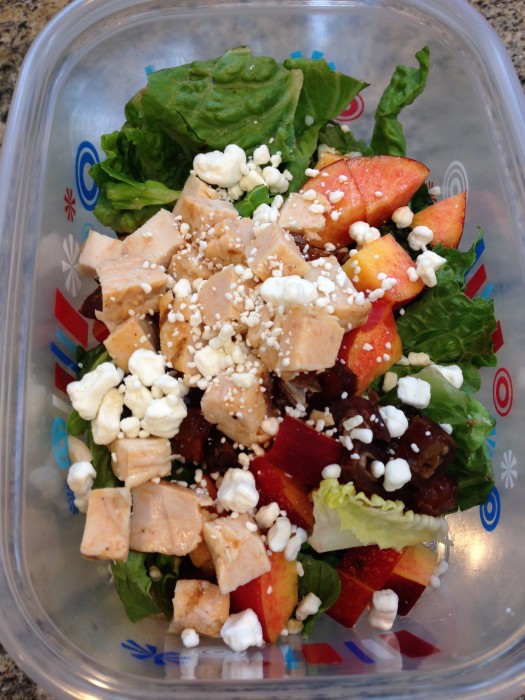 I'm obsessed with this salad-I actually have it for lunch most days. Chicken, goat cheese, dates, nectarine, tossed in a champagne vinaigrette.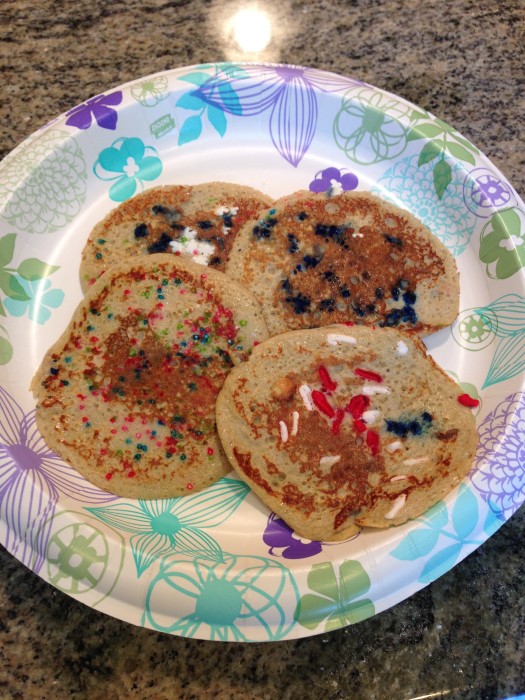 Funfetti pancakes with the family. For the pancakes I just did the banana+and egg trick in the blender and threw in some oats.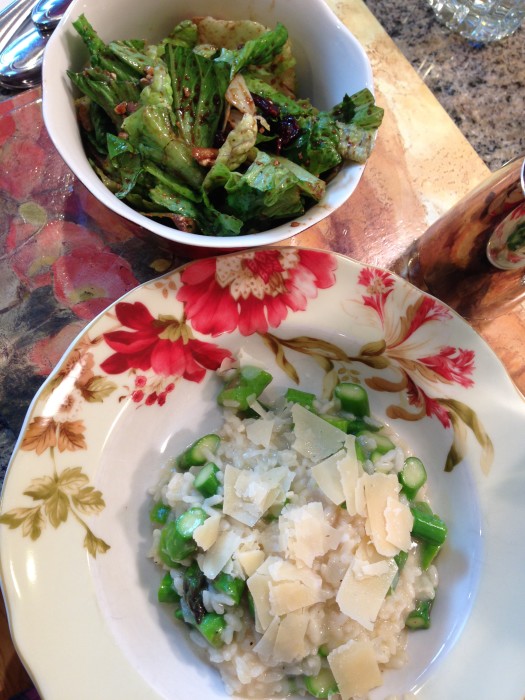 Cooking Light's lemon parmesan risotto, with a salad on the side. The awesome thing is that this recipe is made entirely in the microwave, so it's half the work on regular risotto!
Last weekend I went out to brunch with my friends. I got an egg white omelette with turkey burger, spinach, and cheddar inside (topped with avocado of course!).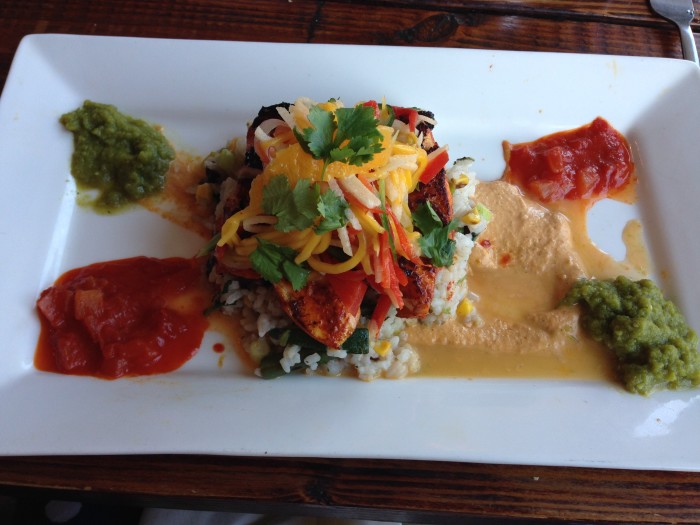 That evening, I went to a Latin restaurant with friends and got delicious salmon over rice.I loved the fruit salsa on top!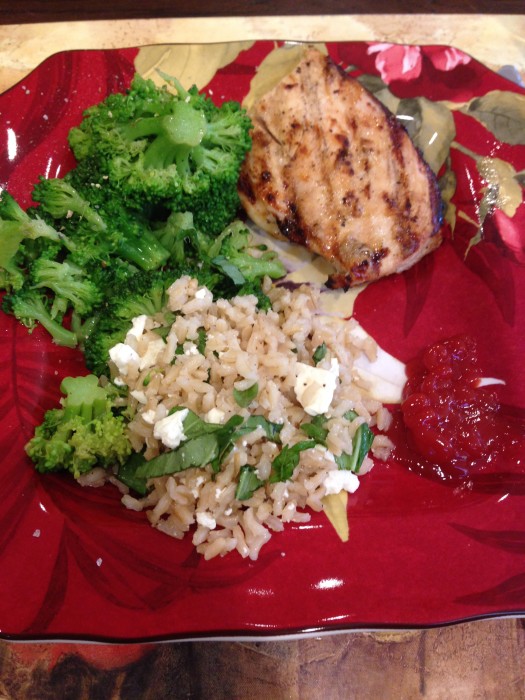 Another Cooking Light gem was this lemon marinated chicken, with a side of feta rice. Super fast and simple, but so flavorful!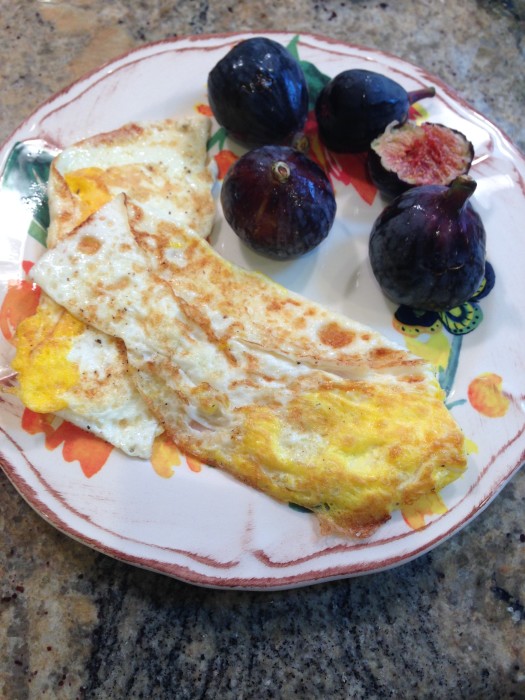 I'm obsessed with figs. Don't you love summer?
Now-puppy picture overload!