Hello! I'm waiting at the airport in LA for my flight. I'm waiting until later to do my full recaps because I'm so incredibly tired right now that I simply couldn't so them justice. I've been at the airport for a few hours because of my flight time/the time the conference ended and I just watched Netflix but I figured I might as well try to do a quick wrap up!
I had 2 sessions today, and just walked away with so much energy (well, inspirational energy, not physical energy). In 4 days, I did 6 cycling workshops, and 9 total workouts. On top of that, the mornings were early and the evenings were late thanks to time with new friends.
This conference was just such an amazing experience. I learned a lot and got a lot of great ideas for my spin classes. It was also awesome being with so many energetic people so passionate about fitness.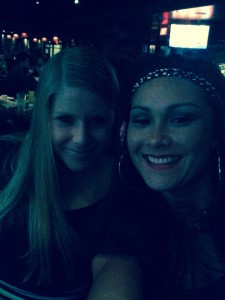 I've never been so excited to be a fitness instructor and have the opportunity to help people find health. I feel like my passion for health and fitness has been waning a bit lately because I've had so much else going on, but this was completely refreshing. I feel like I've found myself again. I truly believe fitness has made me who I am, and is a huge part of me. When it's not a big focus in my life, I feel like I'm not myself.
I also forgot how much I love the gym atmosphere. Since coming to college, I don't spend much time in gyms taking group fitness classes, and there really is a great energy there.
I can't wait to take what I learned and apply it both to my own workouts and to my spin classes!
I promise a full recap soon with information I received at the sessions and workshops, but for now I need to 1. board the plane and 2. SLEEP.