Hello! I hope everyone is enjoying their respective weekends! My goal for this weekend was to finally catch up on sleep and that hasn't happened as much as I would have liked, but it has still been a fun and relaxing weekend!
I'm currently working on Stats homework that is due tomorrow morning at 9am, so a good night's sleep tonight is kind of out the window! I have to wait 30 minutes between online submissions, so it takes foreverrrr.
My Friday started out fairly hectically. 7am Crossfit (we did sets of 8 back squats lowering slowly, and I was sore from that!). Class. A much needed hour nap, followed by a frantic grocery trip and crafting for sorority events I had that night. I had to plan 2 different events for Friday alone, and 4 events total last week, which was insane.
Check out this new Trader Joe's find-delicious!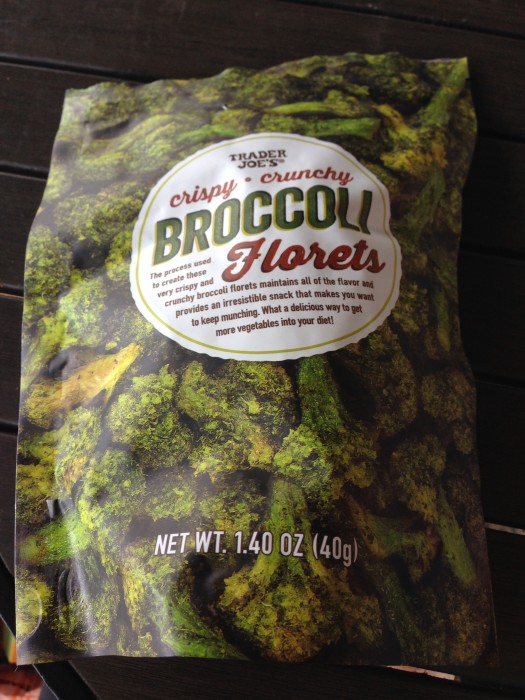 Event #1 was a New Member tea party, which was fun! Then I had to frantically craft for big-little reveal that night, before running off to a friend's Wind Ensemble concert. I've been meaning to go since Freshman year but I'm a terrible person and only made it out nearly 3 years later! It was also my first time in the beautiful new concert hall we have on campus.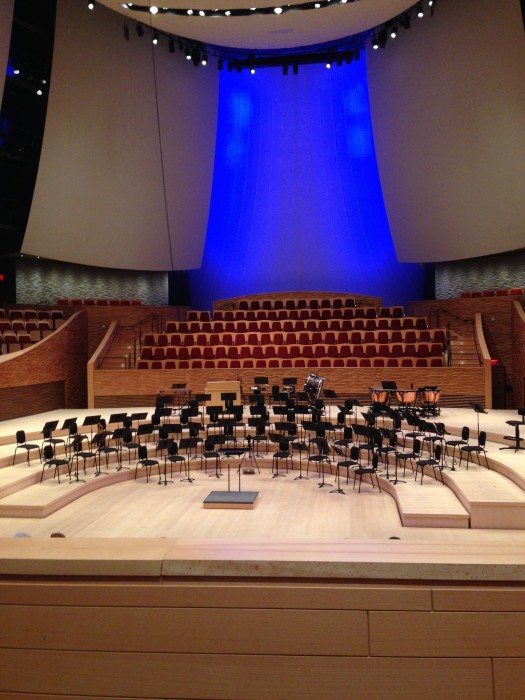 I then had to sprint out and change for the event that I was planning. I basically had 10 minutes to race across campus twice plus change and gather my things which was interesting…
Reveal was a success! I made matching puzzle pieces.
Saturday morning was so nice to have a weekend morning to myself. I can't even remember the last weekend morning I had off. I slept in a little, but not as much as I would have liked or needed because I was stressing about getting laundry done before work! I threw my laundry in and then headed to the farmer's market to stock up on cinnamon brown sugar sunflower seed butter. This farmer's market is only May-December, so I was happy to be back! For breakfast, I got a vegan tamale.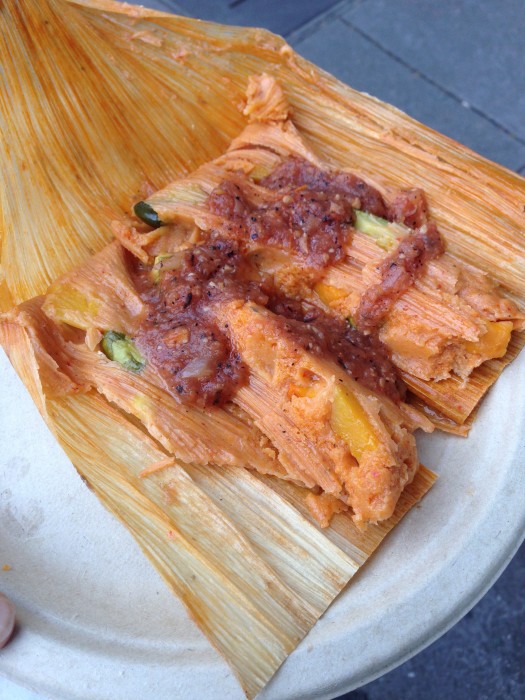 I worked at the vet all Saturday afternoon, before rushing off (a theme in my life right now it seems) to a dinner with friends. We went to a New Orleans restaurant that I've been meaning to try forever!
I also got carded for the first time for a delicious raspberry mojito.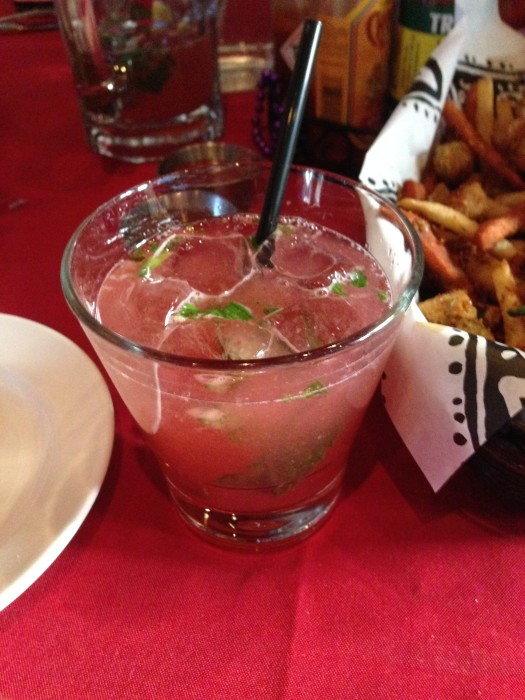 We got a fry assortment to start-sweet potato and cajun fries, fried okra, and fried artichokes. #healthy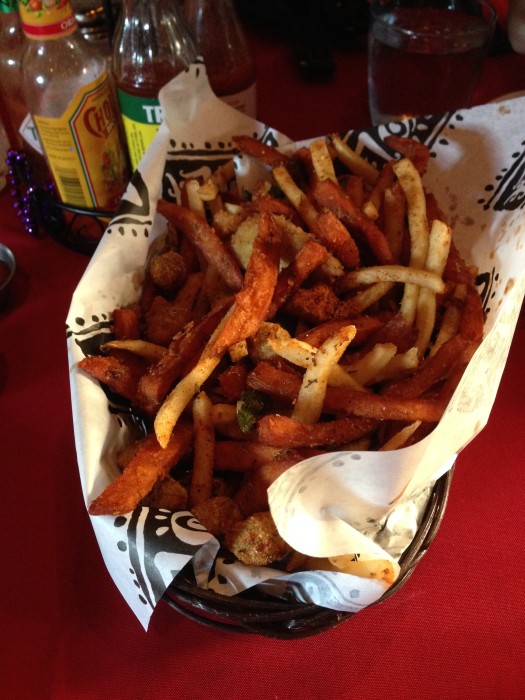 For my main course, I got vegan jambalaya, which was delicious and thankfully not too spicy.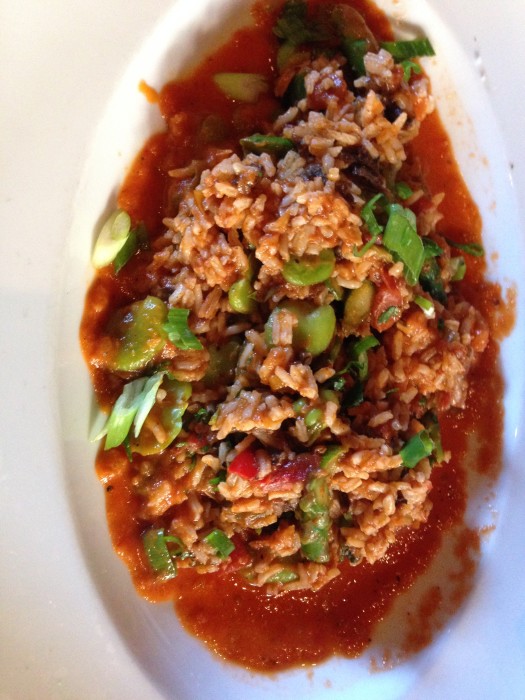 And finally-we went out to ice cream. I finally got to try a micro creamery that I've wanted to try forever (another common theme), and while it was delicious, it's not as good as Tin Pot, my favorite place by far.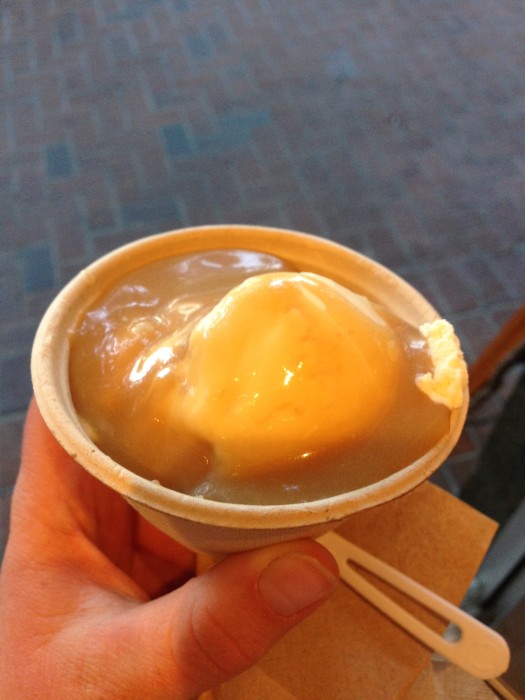 Vanilla-salted caramel ice cream with caramel sauce.
It was so nice to have a girls night and make it to some places I've been meaning to try! My body sort of hated me for all the rich food though-while my stomach feels really good, it's not difficult to irritate it at this point!
Sunday morning, I went for a low-key 7 mile run. I wanted to go somewhere different, so I ended up finding a trail about 20 minutes south of here that went along the bay and down a creek. It was such a nice change of pace. It was also so nice to have no set run pace or distance goals. I sort of wanted to do between 6 and 8 miles, but I would have been fine with less. It's easier to get through the miles when I'm in a new place and when I'm not forced to go faster or farther. I also intended to listen to my audiobook, but I've been loving music on my runs lately. I've been listening to the playlist from my 21st birthday party non-stop during workouts lately! I'm not complaining!
Post-run, I headed to Whole Foods for lunch since the dining halls were closed today.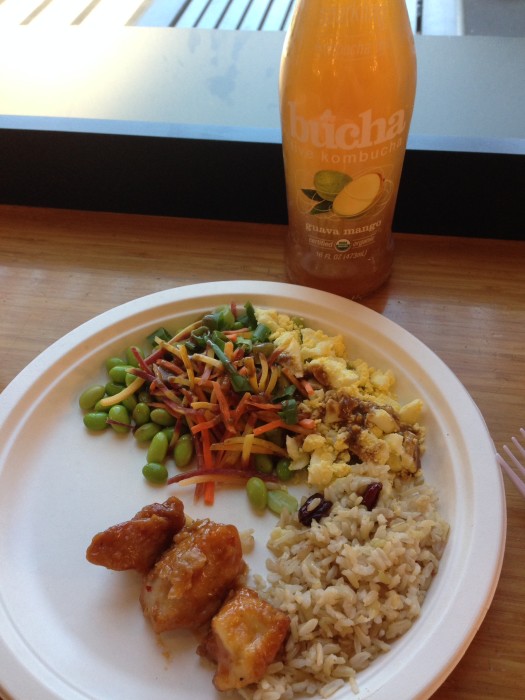 A salad with egg, soy beans, and carrots (random, I know), some orange chicken, and rice. Plus mango guava kombucha and AMAZING garlic mashed cauliflower! I need to make this this summer!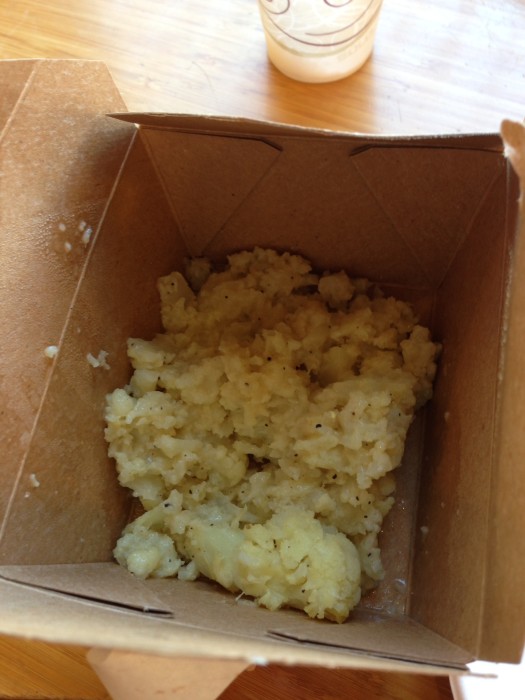 And now it's back to Stats homework!
Do you like running with or without a goal?