Happy Friday! It's my last weekday of spring break, and I have lots to share! I will likely post again later this afternoon with some life updates.
My family just got back from a little mini-vacation to Sonoma, by way of Muir Woods.
Muir Woods is a Redwood Forest, and I haven't been in 15 years, so it was a perfect stop on the way to Sonoma.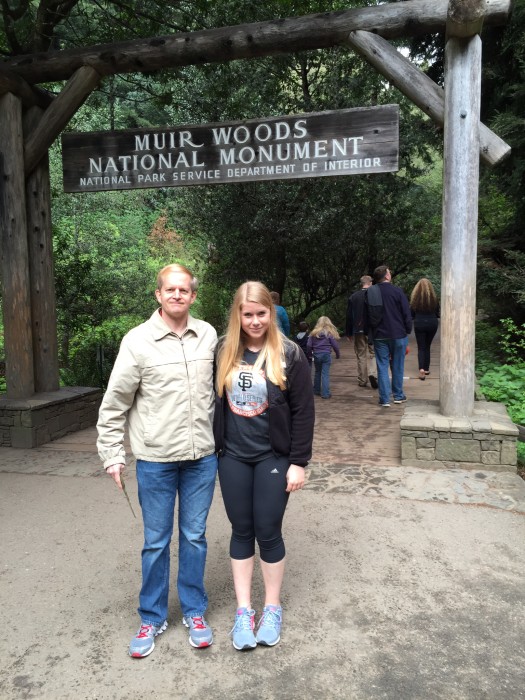 We took the 2 mile trail, which took us about an hour, with plenty of picture stops.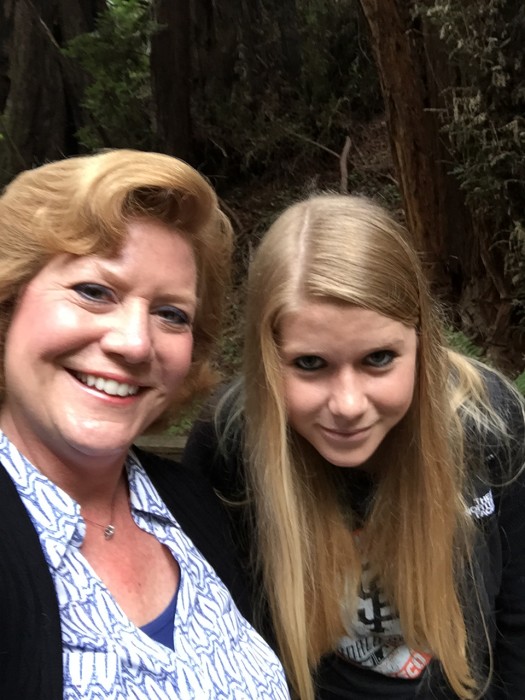 (Working on teaching my mom proper selfie form)
The redwoods were beautiful. I think the pictures speak for themselves!
We got a bit of a late start, so we were plenty hungry for lunch when we finished the hike! We stopped in Mill Valley for lunch, which had an adorable little downtown. My mom and I split an artichoke and a chicken balsamic chicken sandwich with garlic aioli.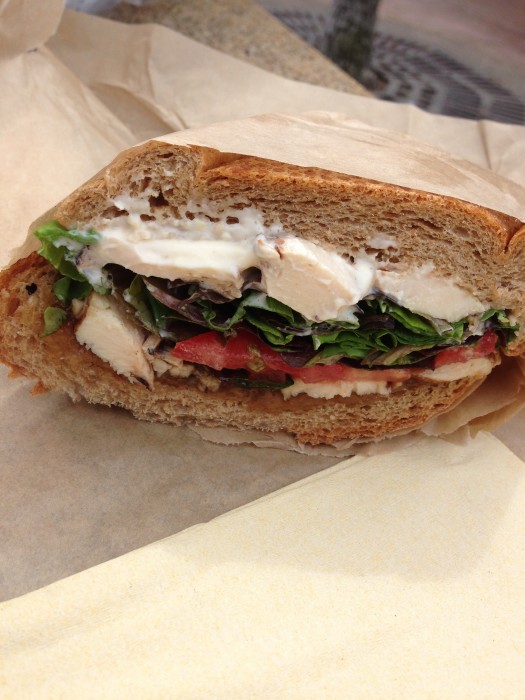 After walking around a bit, we made the rest of the drive to Sonoma. My parents walked around the square a bit while I iced my sore foot, and we ordered room service for dinner-a turkey wrap for me!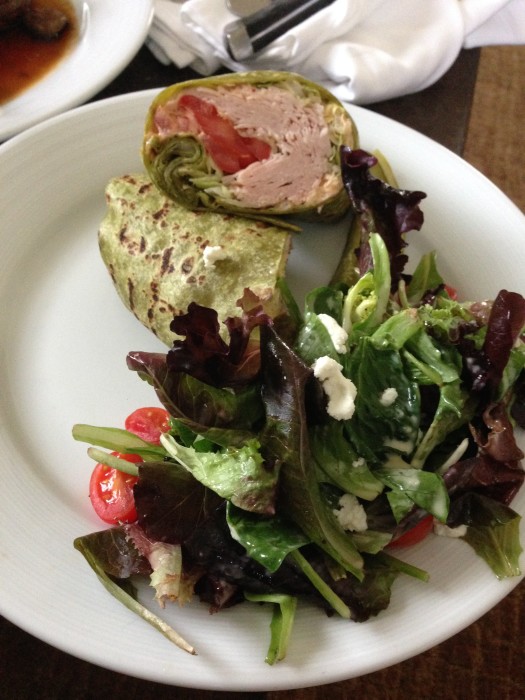 Wednesday morning, I started with a training run on the treadmill-4 miles. Breakfast was a complimentary continental buffet, but they had tons of options!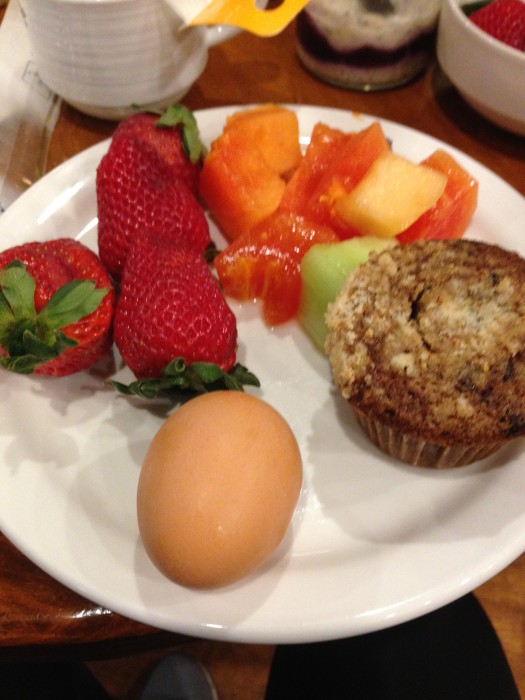 The muffin ended up having nuts. Boo!
Then, we were off to explore the square.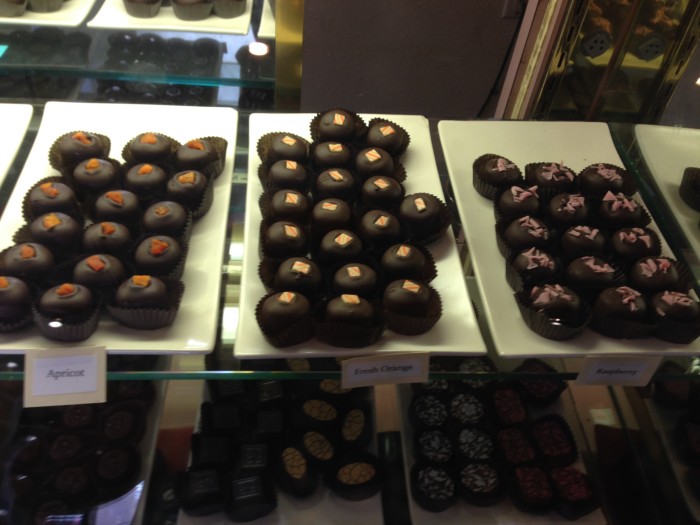 Chocolate tasting! We came home with a box. They had samples of the apricot ganache filling of the apricot truffles, so I had to bring home one of those!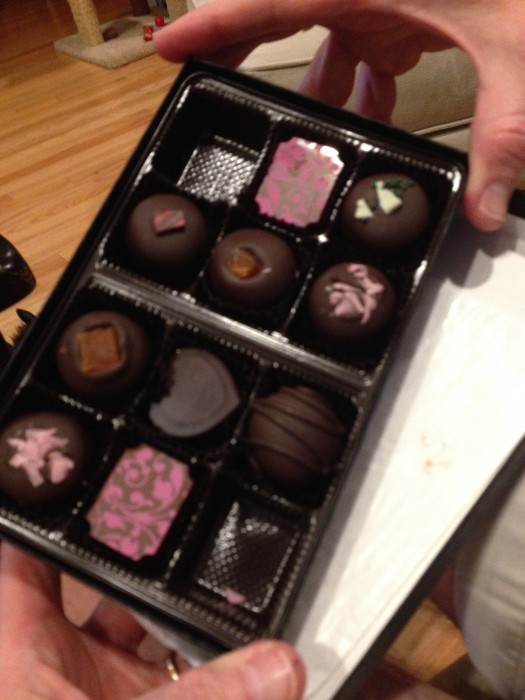 The Sonoma Mission: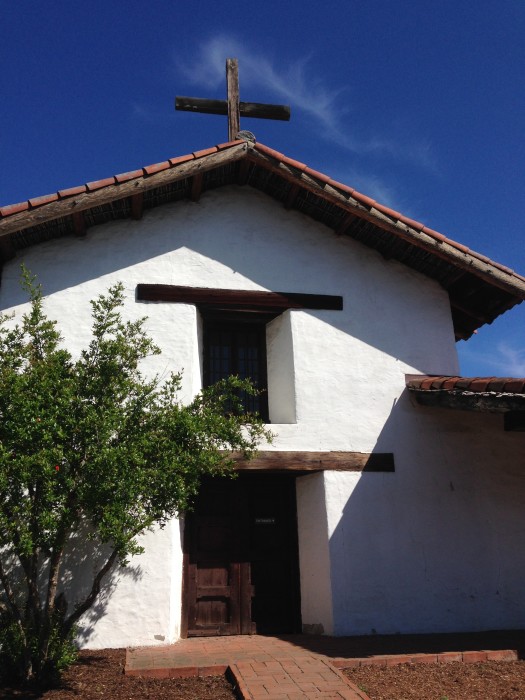 I found us a fantastic little lunch place-The Sunflower Caffe. They had outdoor patio seating, with a fountain. On a California spring day, this was perfect.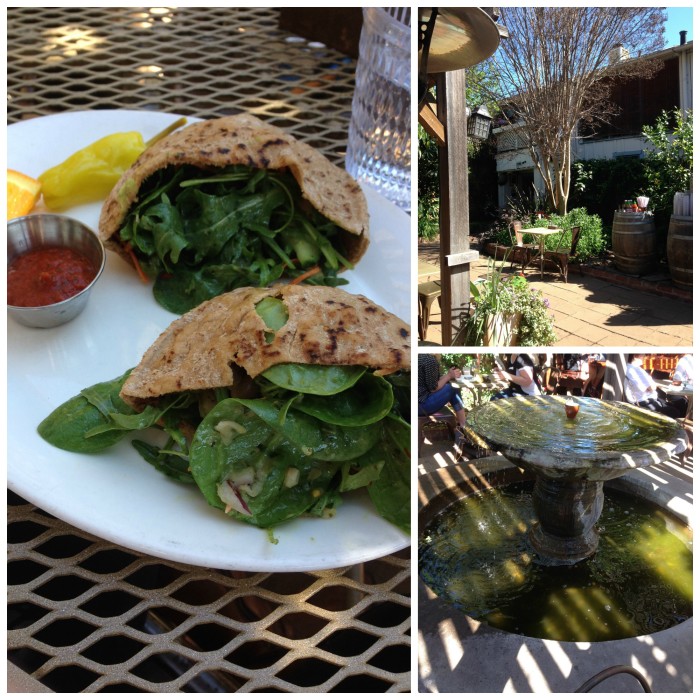 I had the Vegan Pita, which was a whole wheat pita stuffed with greens, avocado, and a bean salad and served with red pepper sauce. Delicious!
Sonoma square: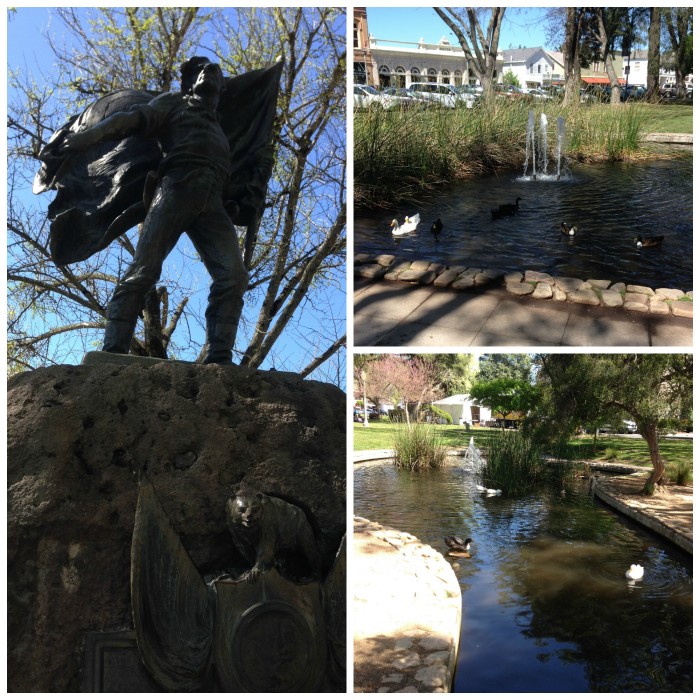 There's a lot of history here. The square was the site of the Bear Flag Revolt, where California declared its independence from Mexico in 1846.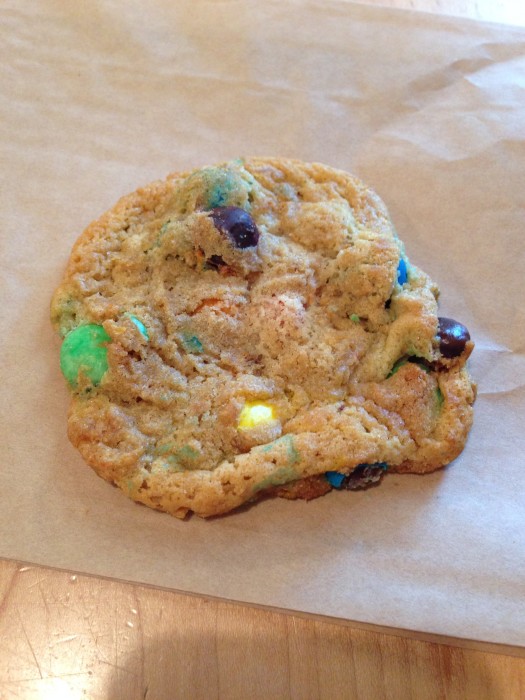 M&M cookie from a little bakery.
In the afternoon, we visited some dogs. My family may be getting a puppy this summer, so we went to meet a breeder and her beautiful dogs.
On the way back, we passed a dairy farm with a whole bunch of calves out front. Since I've been obsessed with ruminants (especially cows) lately, we pulled off to get a closer look. This guy was friendly!
As promised, I will have a post on the dairy industry and cows up soon!
We went to the El Dorado Kitchen for a nice dinner.
Roasted brussels sprouts.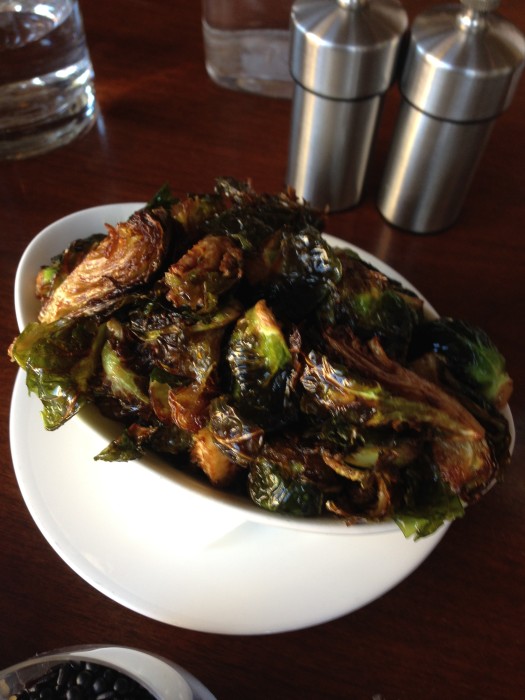 Cod with roasted cauliflower and grapes.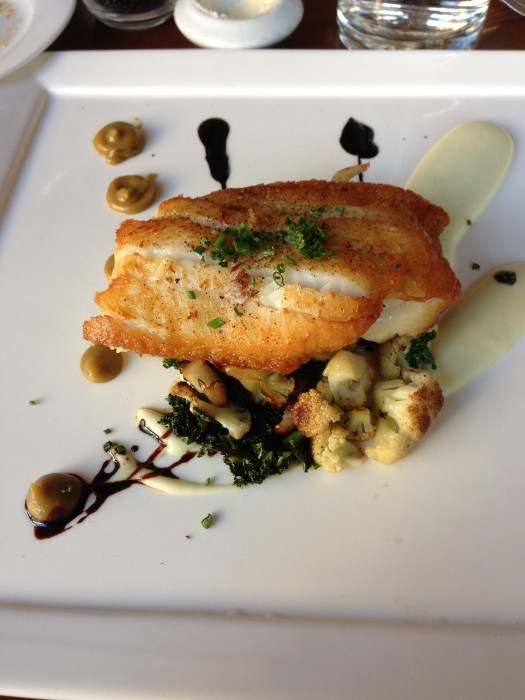 And caramel banana upside down cake with meyer lemon ice cream. Amazing.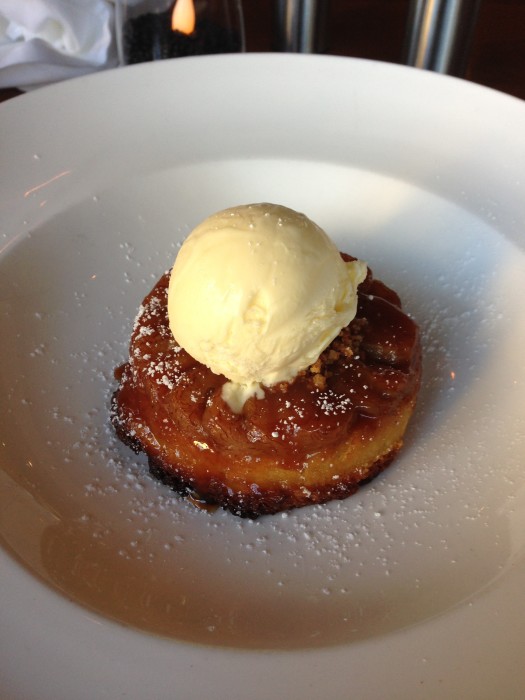 After dinner, we saw Insurgent. I didn't love it. I thought the first book in the series was the best anyways, but I don't love the actor who played Tris. She seemed a little whiny, and I thought there were some bad special effects. The books are always better though! Did anyone else see it?
Since this post is getting long, I'll cut it off here and throw the last few things into my life update post!
What is your favorite animal?