Whew guys. This past week has been absolutely crazy, and I'm enjoying a break from the storm, albeit brief. Right now, I'm just physically and emotionally exhausted. Between school stress, not feeling well, and stress over not feeling well, I'm mentally done. I spent all day Sunday, all day Monday, all day Tuesday, and all day today doing problem sets, studying, and prepping for a presentation. And I mean all. day.
I have a midterm next Monday, Tuesday, and Wednesday, but for tonight, I am just going to relax. I'm getting increasingly frustrated with my mystery illness, but I'm glad I'm going to the doctor tomorrow. It's especially frustrating because I have no idea what brings on the feelings of sickness. I went for a 3 mile run this morning. I wasn't sure what effect it would have-I felt a little bad before the run, worse briefly, and then much, much better the rest of the run and the rest of the morning. I don't get it.
One thing I am learning though is exactly how much my body needs to function. If I get hungry, I feel worse so I have emergency crackers and granola bars on hand at all times. That being said, if I eat too much, I also seem to feel worse…
On that depressing note, let's talk about food. Food is nice.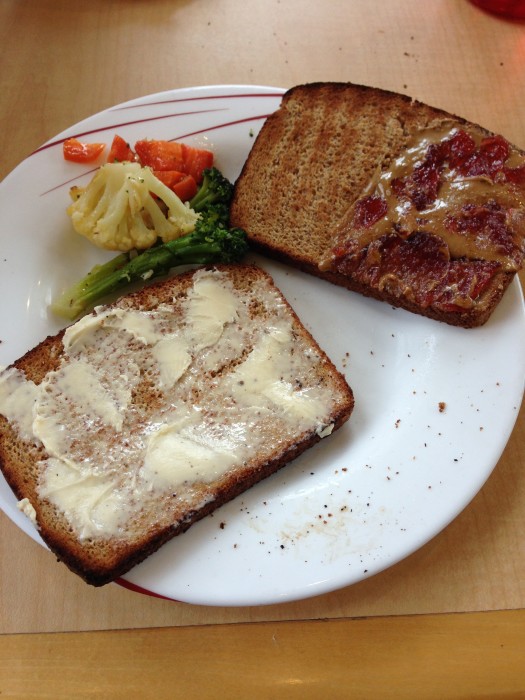 I really wanted a whole wheat english muffin, but the dining hall was out so I went with 1.5 pieces of toast. 1 piece with earth balance, the other with sunflower seed butter and jelly.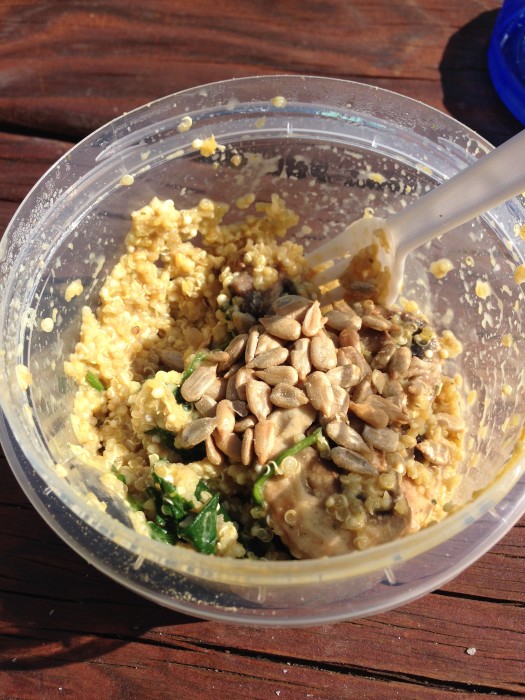 Lunch was thrown together quickly-quinoa, spinach, mushrooms, nutritional yeast, and sunflower seeds.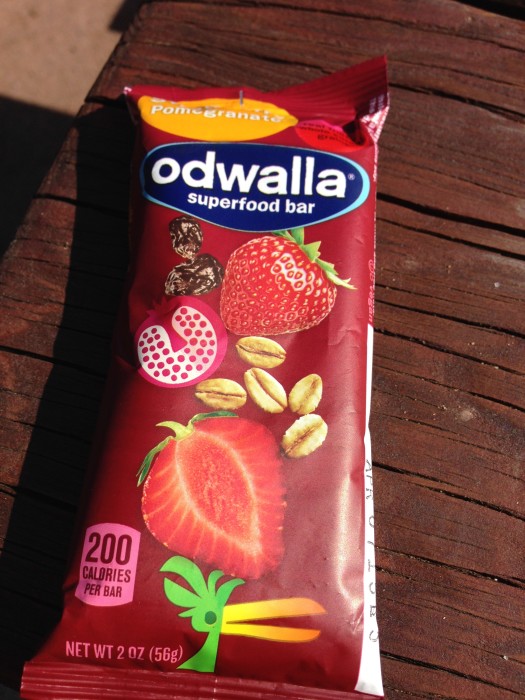 A bar. It was pretty good, and I feel like there aren't a lot of strawberry bars out there? Maybe it's just me!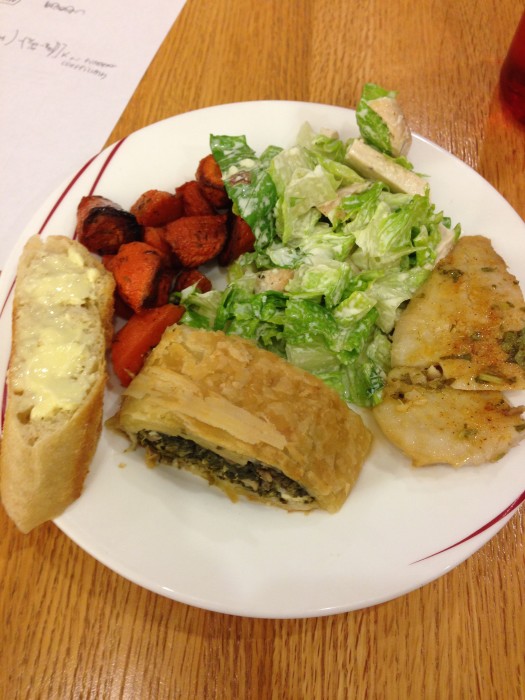 Dinner (with a side of studying). Salad, tilapia, dill carrots, and a spinach pastry. I also had a bowl of cereal for dessert.
So that's my day. I promise to do a day in the life at some point soon, but I need to wait until things are a little less insane!
What did you eat today?