Hey guys-sorry I've been so sporadic posting here lately. Things are crazy school wise right now, and I'm still sick or whatever it is (although I feel fine now). So unless you want to hear about desert goats, the renal system, or the respiratory system, I'm probably not good for much right now! I still wanted to pop in and say hi, and here are a few pictures. Forgive me!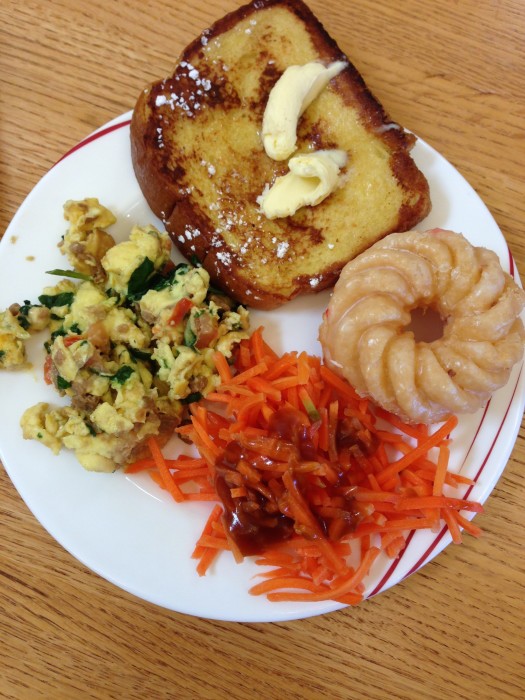 Breakfast of champions. Doughnut, eggs, carrots, french toast.
Jamba juice post Crossfit on Monday. I was grocery shopping and suddenly felt the immediate need for post workout fuel. Apple raisin pretzel, apples and greens smoothie with protein.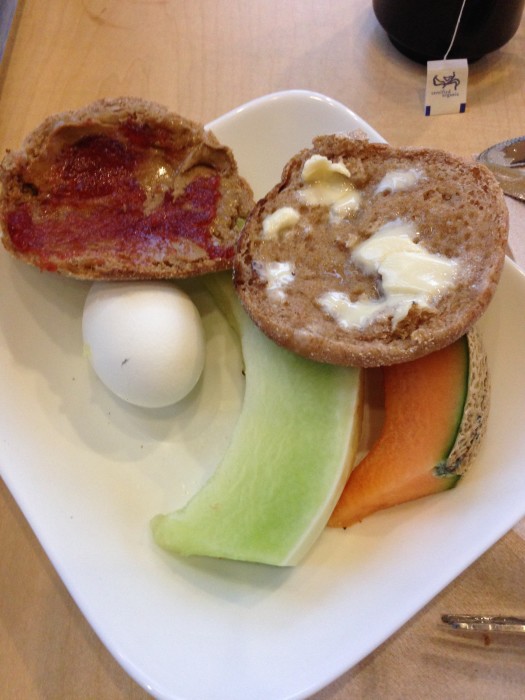 Breakfast this morning-whole wheat English muffin with half Earth balance, half sun butter and jam.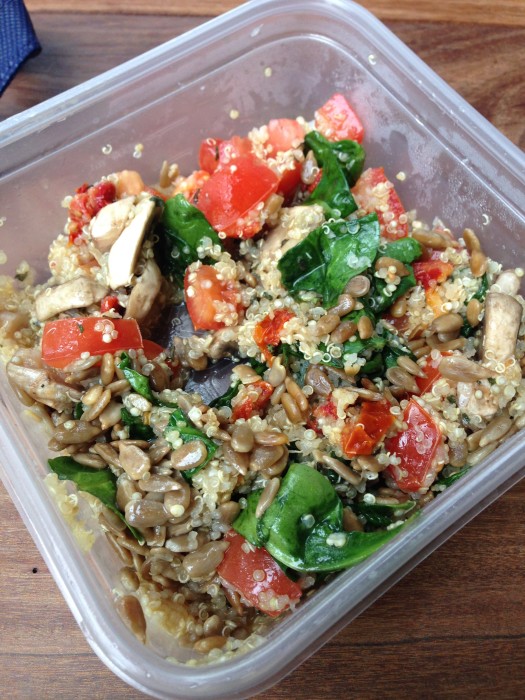 Mixing it up on the lunches-quinoa, spinach, tomato, basil, sundried tomato, and sunflower seeds.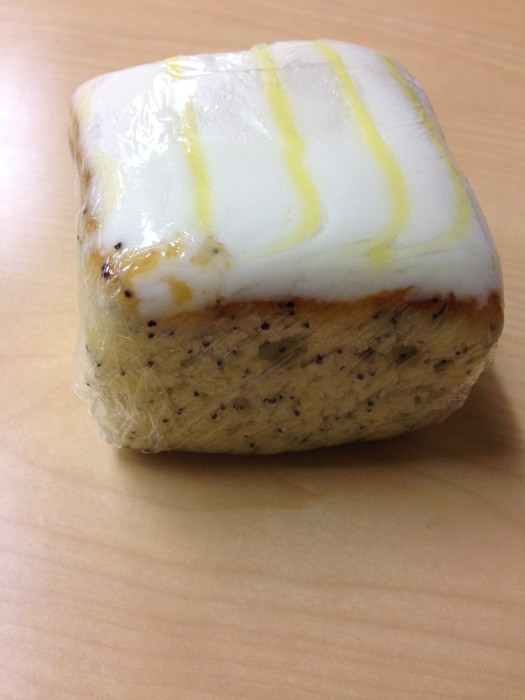 Lemon poppyseed study snack because I've been doing work for the past 3 days straight.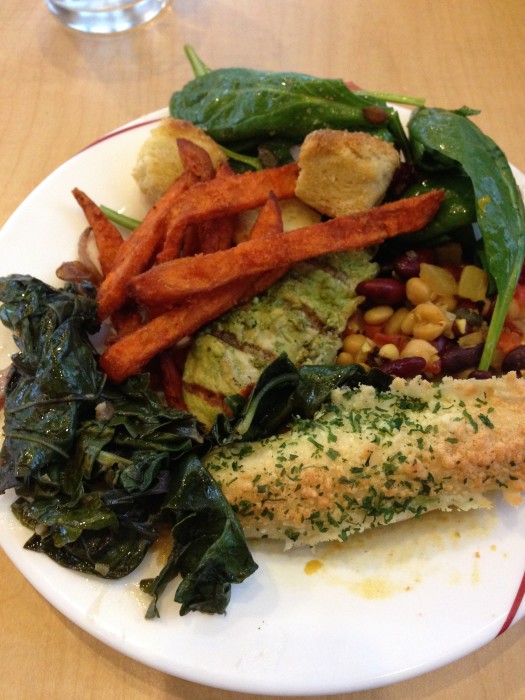 Salad, Garlic breadstick, sweet potato fries, veggies, bean mixture, and grilled chicken.
I promise to return to you all and the land of the living soon! Have a great Wednesday!