Hey guys! I hope everyone had a fantastic Valentine's Day! I apologize for the radio silence lately. I haven't been feeling very good lately, so I haven't been feeling the blog!
I don't know why I've been feeling bad-I think something I'm eating is making me sick, but I don't know what, and if I don't eat the exact right thing at the right time in the right amount, I feel sick. And I don't know what the right thing, time, or amount is. I've mostly felt better the last couple of days but it feels kind of rocky. It's just really frustrating!
On that lovely note, I have some pictures of food! Yay!
For Valentine's Day….I was working. I'm not sure if I mentioned this, but I recently started working at a vet. It's a lot of fun!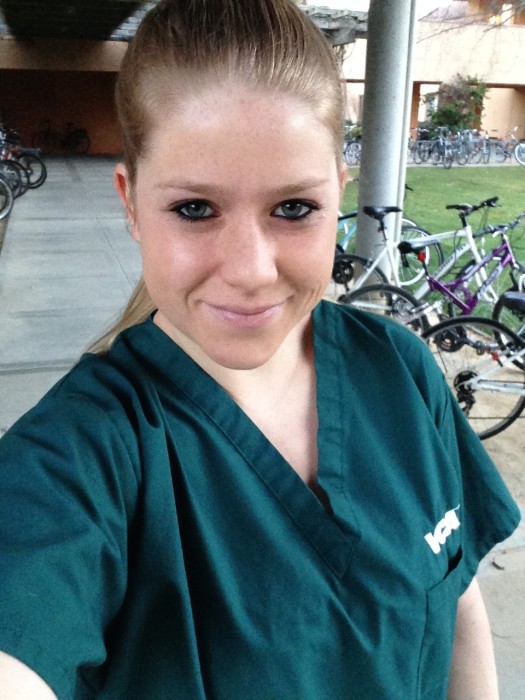 Afterwards, I ended up stopping by home for dinner and kitty time.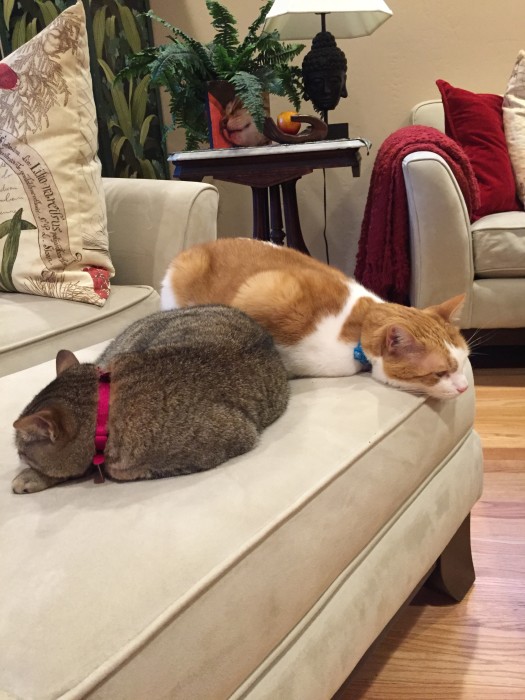 Dinner was BBQ chicken with mashed sweet potatoes and green beans.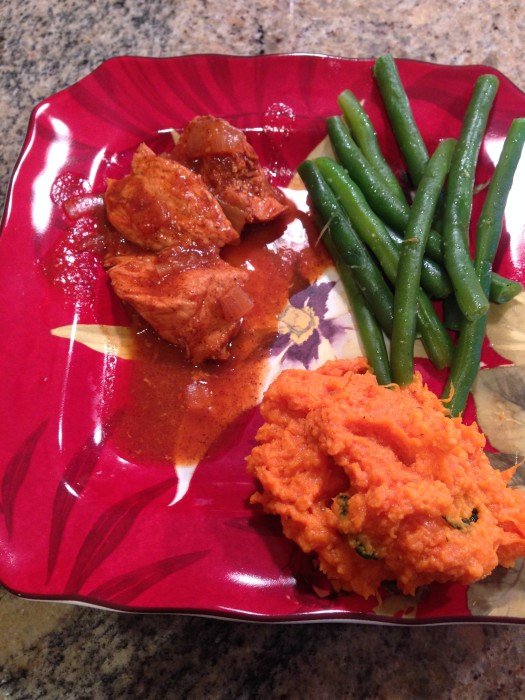 Plus bread pudding for dessert! The bread pudding is insanely good-it has rum sauce! It's a family recipe-would anybody be interested in it? If so I can post it!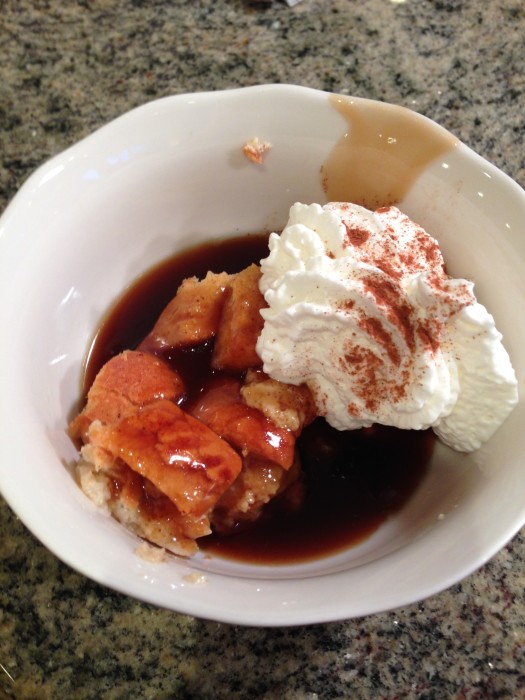 In terms of food as of late, it's been a little bit different. Sort of carb heavy-not why I would necessarily normally eat but you gotta do what you gotta do.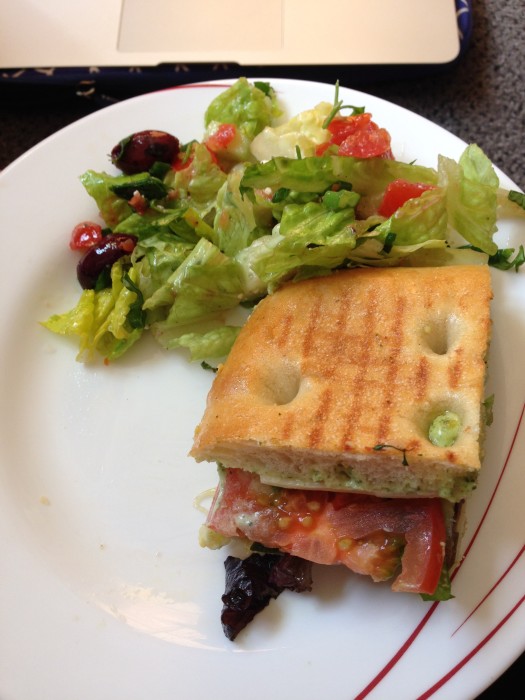 A veggie panini with pesto aioli and a baby salad.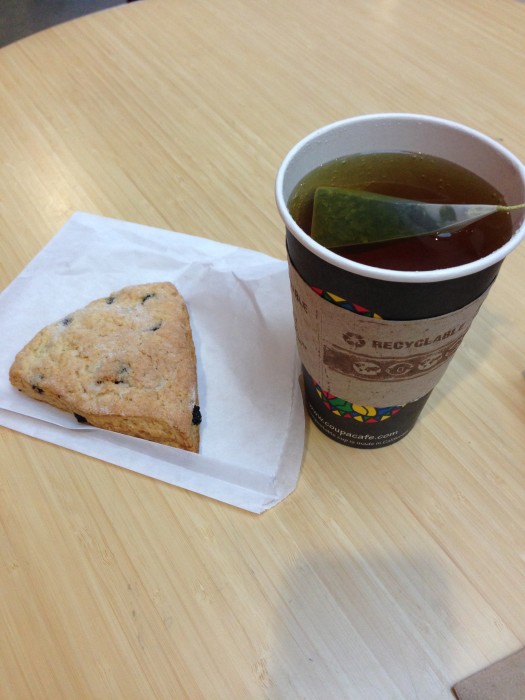 Tea with a blueberry scone. I met up with my sister for tea on her birthday instead of lunch because I wasn't feeling well earlier, but by the time we went out, I was starving!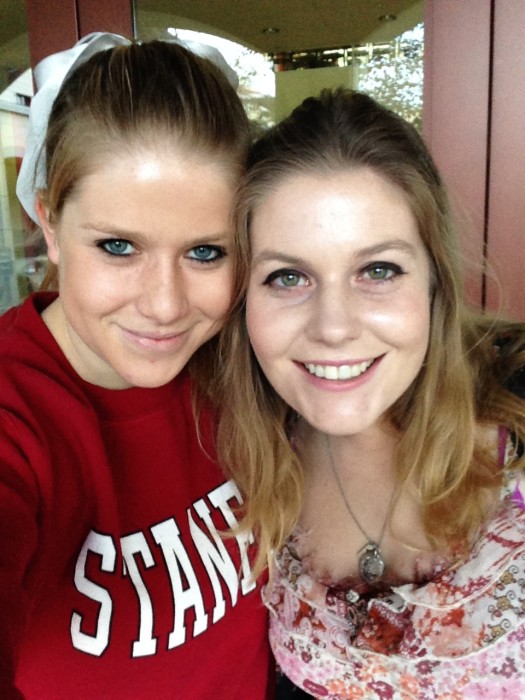 Happy Birthday Natalie!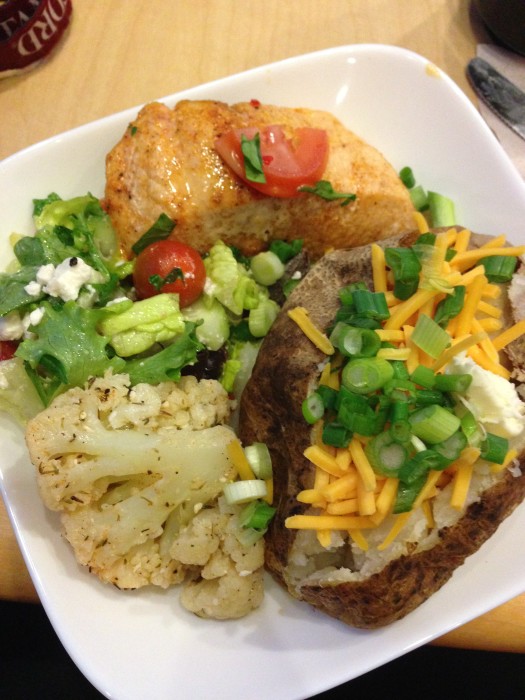 Baked potato, glazed salmon, and salad.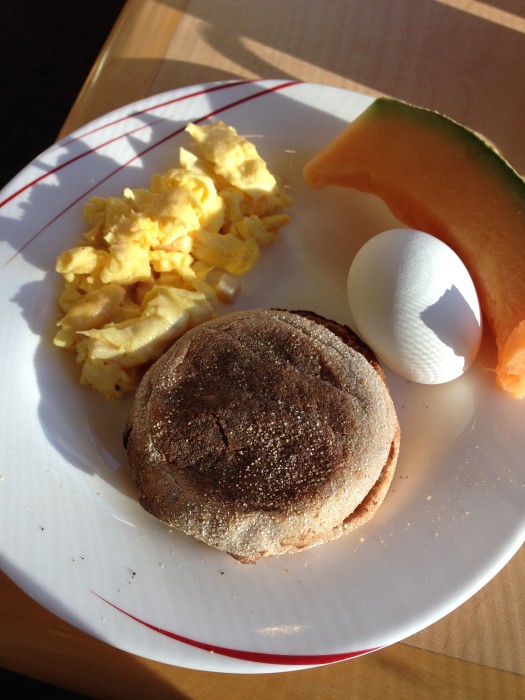 Simple breakfast of eggs+carbs.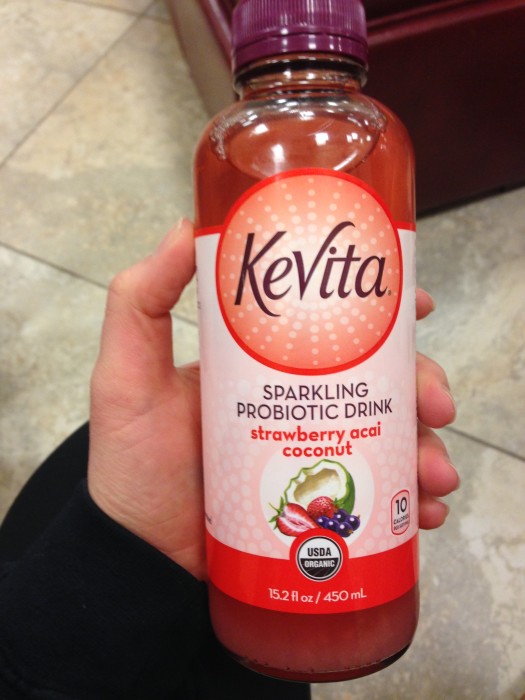 I can buy this with meal plan dollars which means it's basically free. I'm not complaining.
Salmon burger.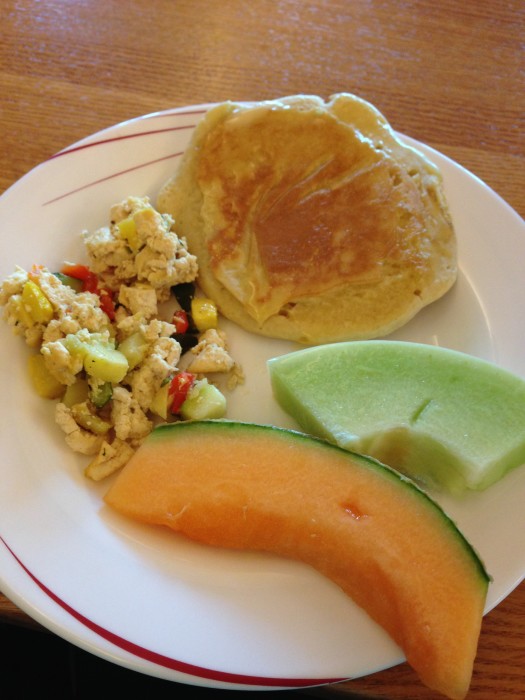 This is Thursday morning's breakfast. I do track workouts on Thursday mornings, and since the track is on the opposite side of campus, I went to a different dining hall for breakfast! They have far superior pancakes. That scrambled egg looking mixture is actually scrambled tofu!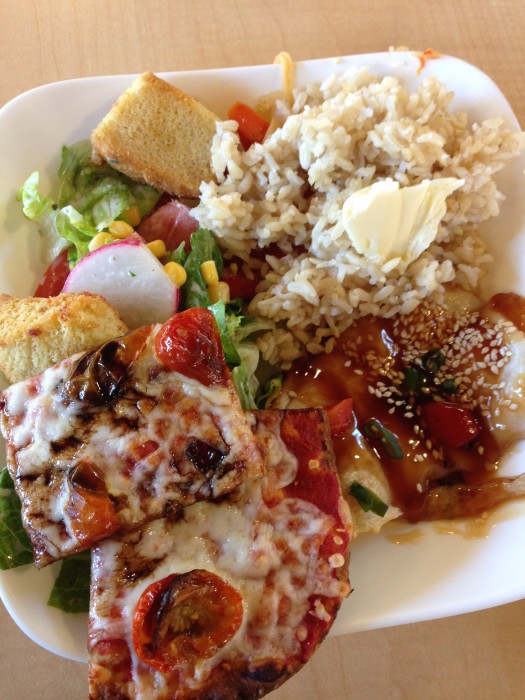 Flatbread, brown rice, and teriyaki bass.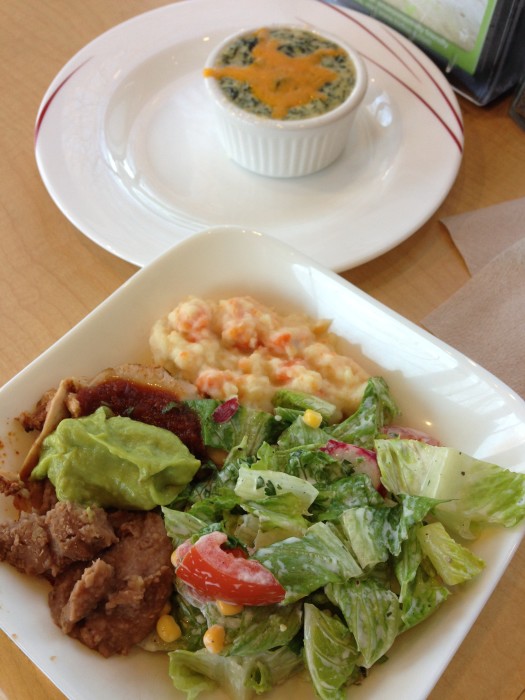 Turkey with salsa and guacamole with a salad, plus mashed root veggies.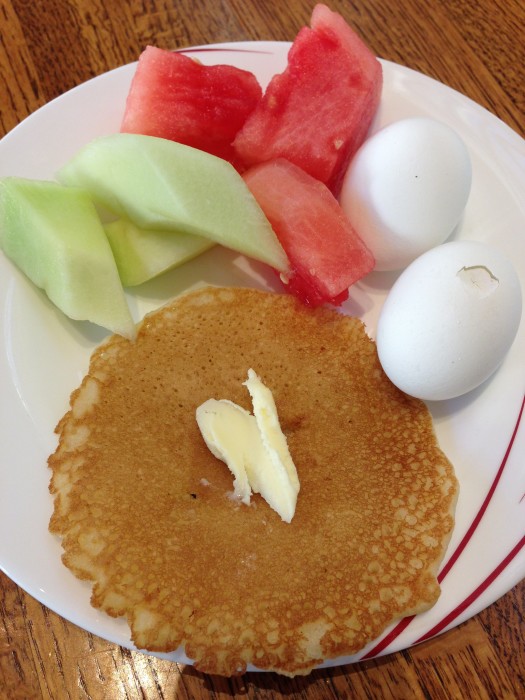 Keeping it very simple the morning of my rat dissection…which I survived!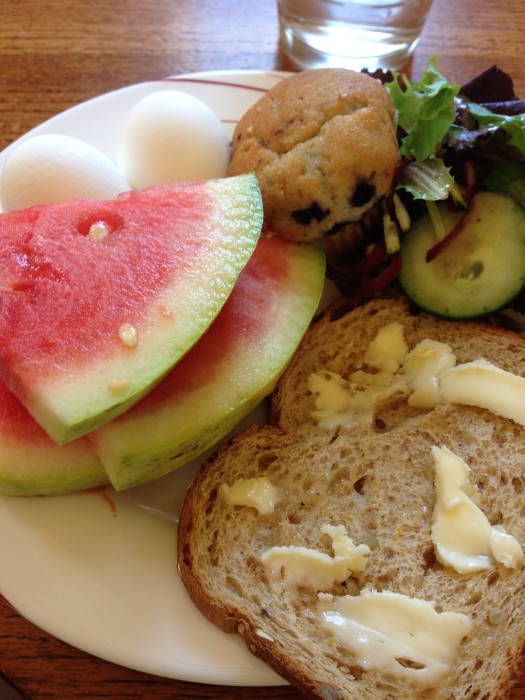 Another dining hall breakfast (brunch technically!)
How was your Valentine's Day?