I hope everyone's Monday is going well! I'm sitting outside currently and hoping the gray clouds won't dump rain on me! I have some fun things to share from this weekend!
On Saturday, I went on a field trip to Año Nuevo to see elephant seals! They are currently in their mating season, so it's a very unique time to see them.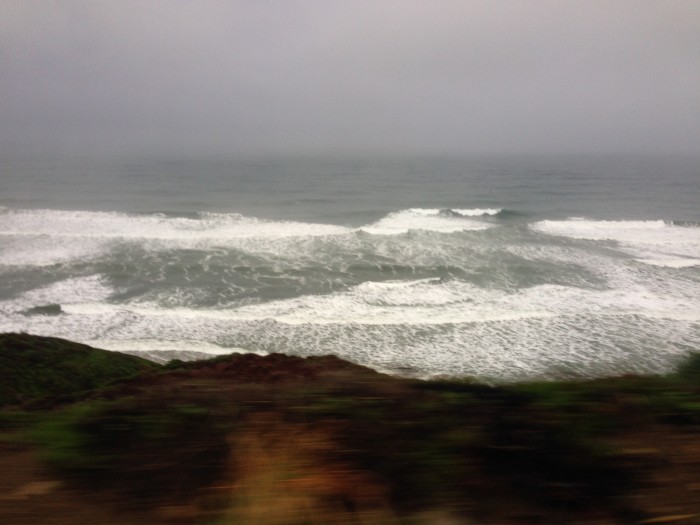 It was rainy and cold, but armed with multiple jackets, a rain poncho, and mostly no downpour, it was great! As a result of the cold weather, the seals were especially active.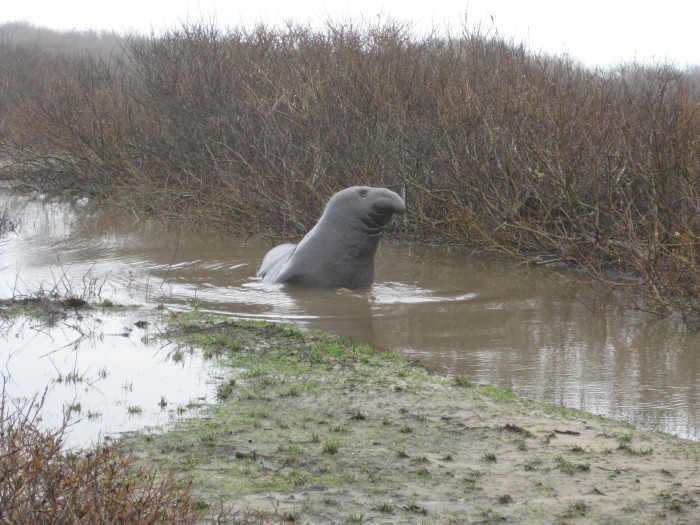 During mating season, the testosterone levels on the beach are high, and you have to go on a docent lead tour to go down and see them. Even still, we got pretty close to a few of them!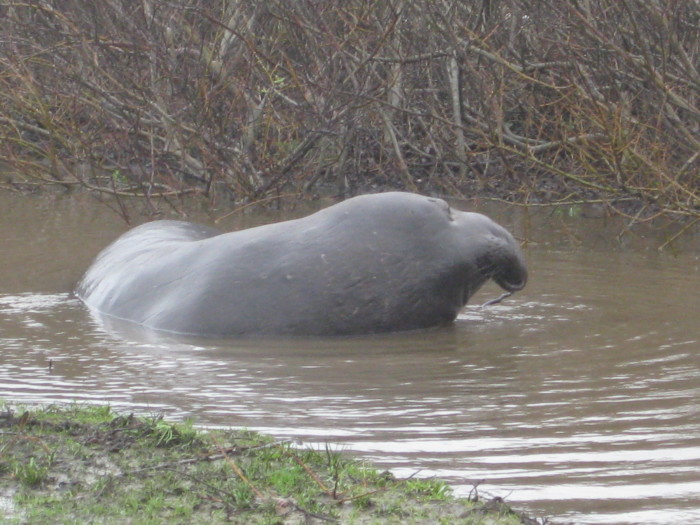 These elephant seals are big. The alpha males can be as much as 5000 pounds!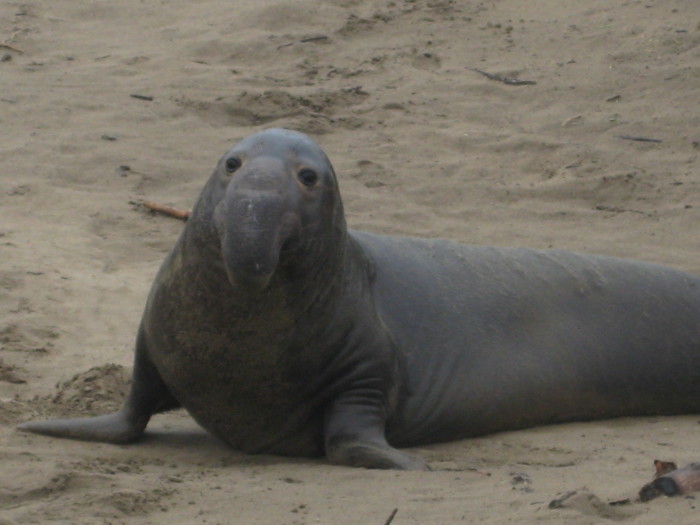 During this season, the seals come to the beach to mate. Often, the females will give birth soon upon arriving and then nurse their pups.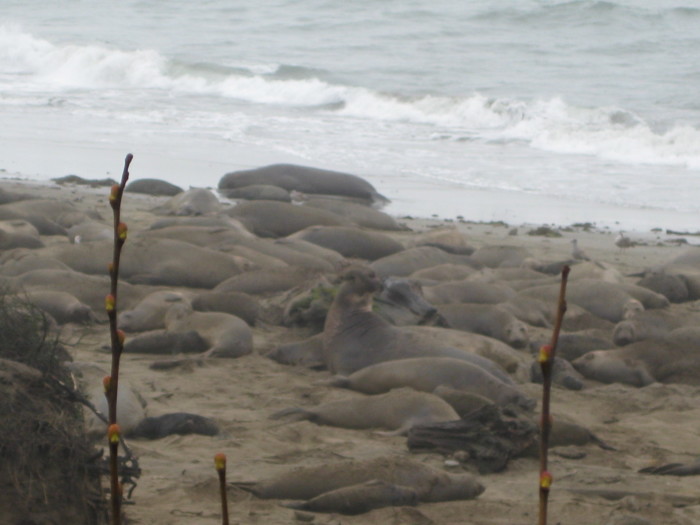 Then, they will mate again before heading out to sea. During their time here, these seals don't eat anything and survive off their fat stores. The babies gain weight incredibly fast-the mother's milk is 55% fat, and pups can go from 75 pounds at birth to 250-300 pounds in a month.
This was my favorite seal-it kept looking at us and got pretty close! The guides told me he was probably around 1-2 months old.
It was such a cool experience. We got to see all kinds of behavior-fighting, mating, nursing.
Afterwards, the class went to lunch at Duarte's in Pescadero, which is famous for their pie and artichoke soup. I had half cream of artichoke and half green chile.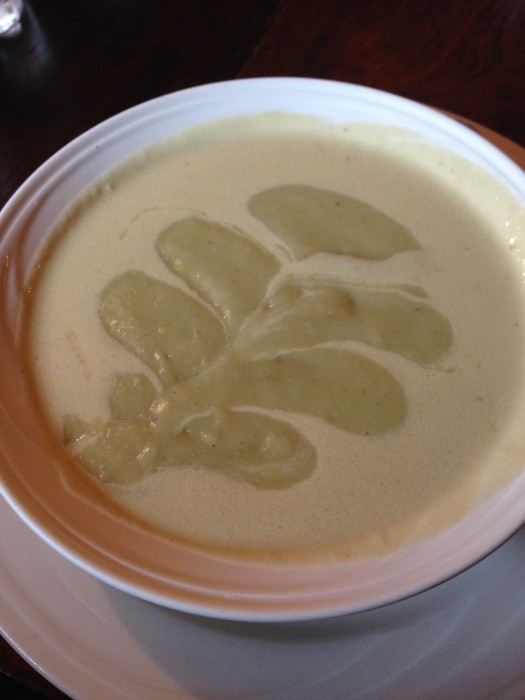 Then, Saturday night, my sister had a birthday party. And of course, she had all kinds of delicious food-from snicker doodle cake to guacamole to baked brie.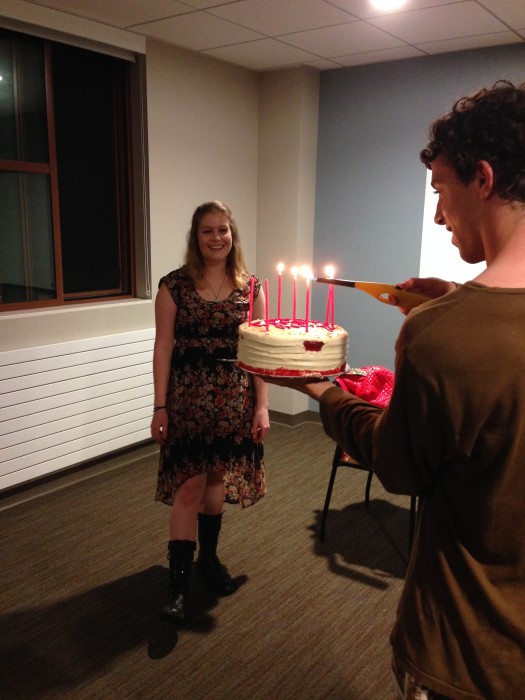 Sunday morning, I braved the torrential rains and went to a Spinning continuing education workshop. For my Spinning certification, I need 14 units of Continuing Education every 2 years to keep my cert active. Besides that, I was looking for some inspiration for my classes! This workshop was on cadence building and resistance loading. The format was a 70 minute lecture followed by a 40 minute ride to practice the techniques we learned. It was a lot of fun, and I'm looking forward to incorporating some of these things into my next class!
In terms of food, here are a couple of shots: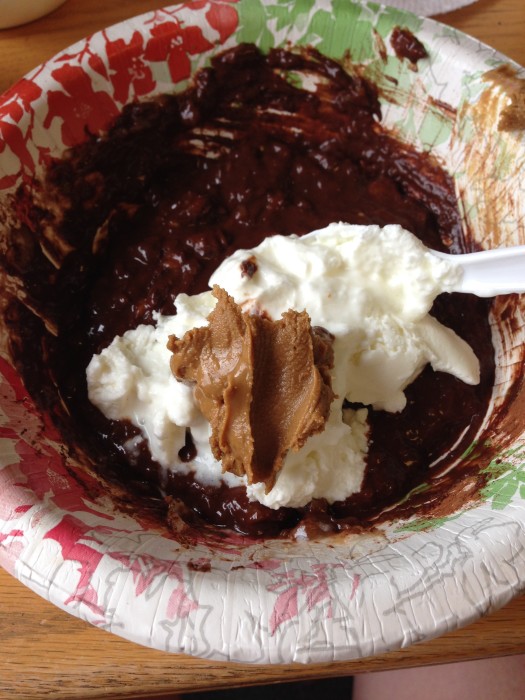 Mashed banana and cocoa powder, plain greek yogurt, and sunflower seed butter for breakfast pre-spin workshop.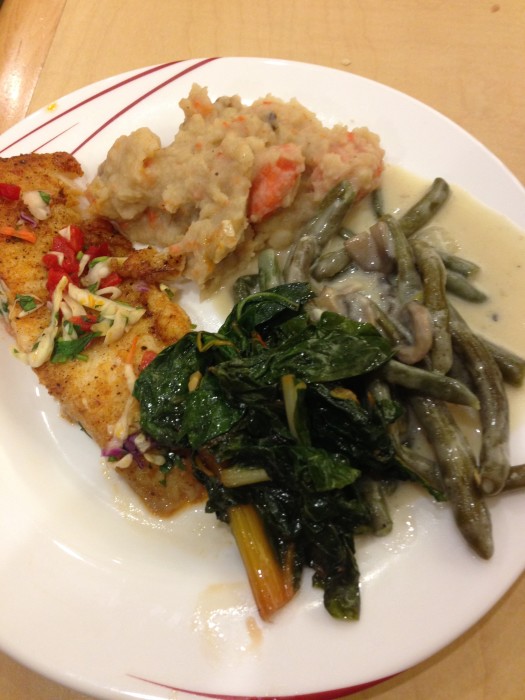 Mashed root vegetables, tilapia, green bean casserole, and rainbow chard.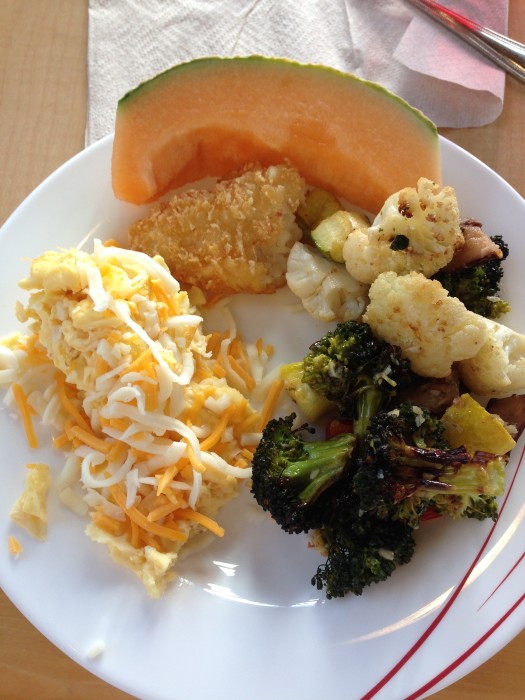 Dining hall breakfast-eggs with cheese, fruit, and roasted veggies. I love that they sometimes have those at breakfast!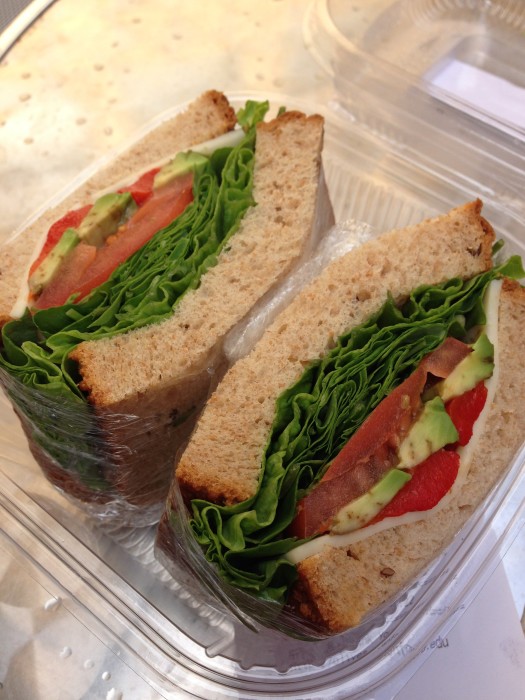 Veggie sandwich with avocado. Because avocado.
Have you ever seen elephant seals?