Guys. This weekend was crazy busy! I'm super behind on things but I wanted to pop in and say hi really quickly! I'm also worried I'm a little sick, but at the same time I always feel sinus-y around this time so maybe it's allergies? I don't know-as long as it's gone by my race on Sunday! So this post will be really quick and picture heavy. Yayyy!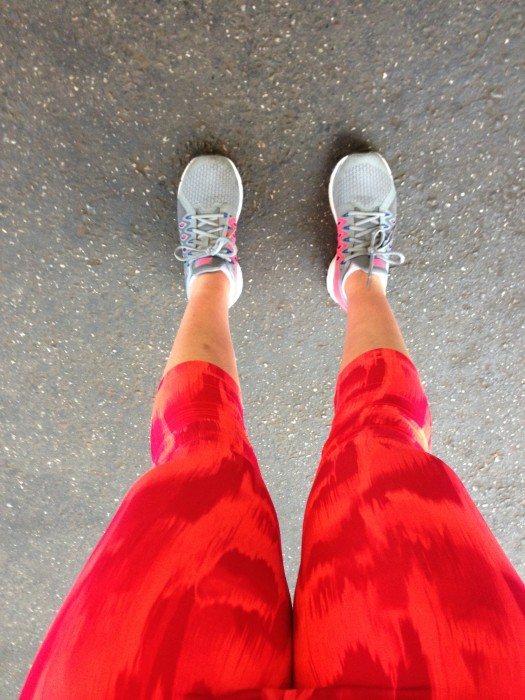 New pants. Appropriately obnoxious. In person they're actually hot pink.
Sign #1 of a good day-perfect white as snow milk foam.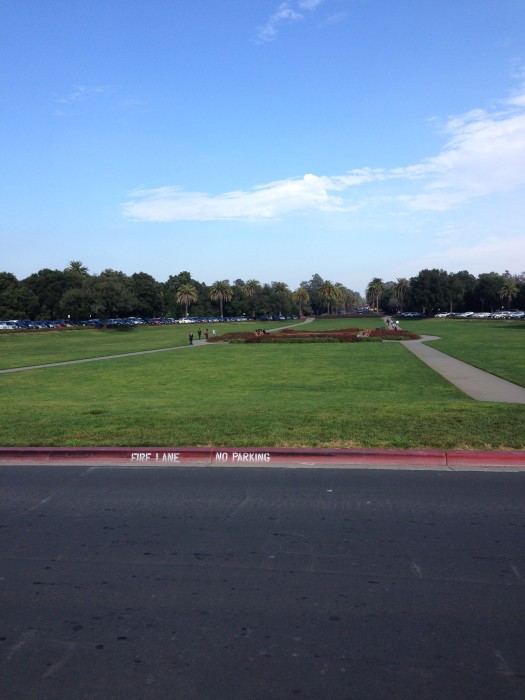 Um, I get to live here??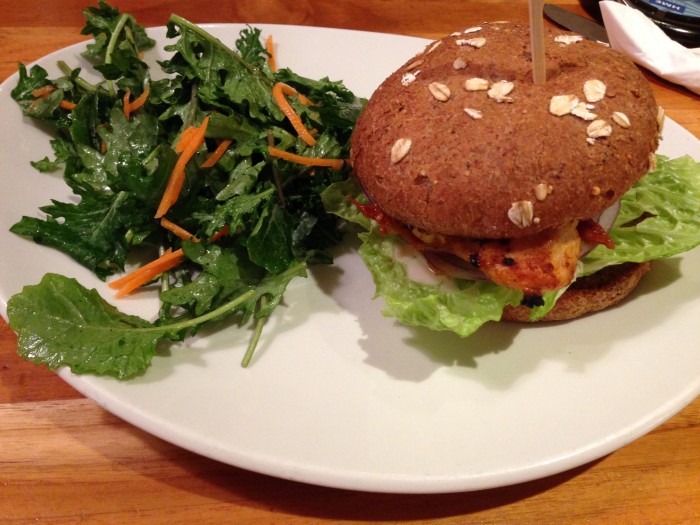 Lunch with my sister at Lyfe Kitchen. Avocado chicken sandwich on an oatmeal bun.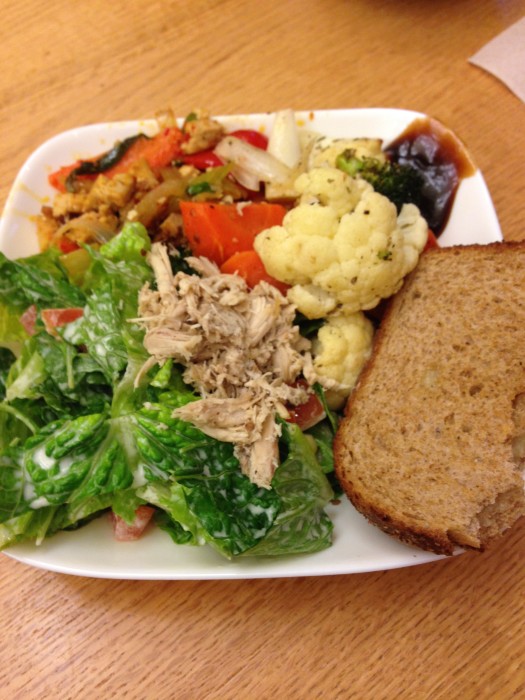 Dining hall dinner. Salad, grilled cheese, turkey, and veggies.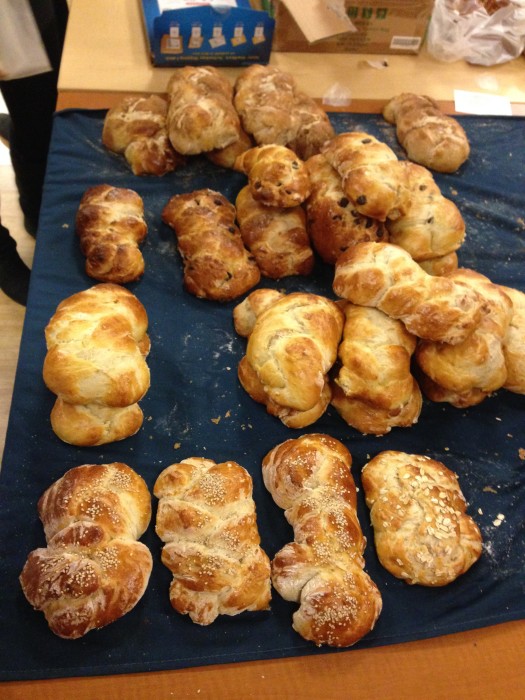 Challah baking! I volunteered for Challah for Hunger. 100% of the proceeds go to charity. We made a wide variety of flavors, but I purchased honey oat. It was warm, fresh, delicious, and amazing. I need to get back there more often!
Friday night I went to Berkeley to go to a surprise party for one of my best friend's birthdays.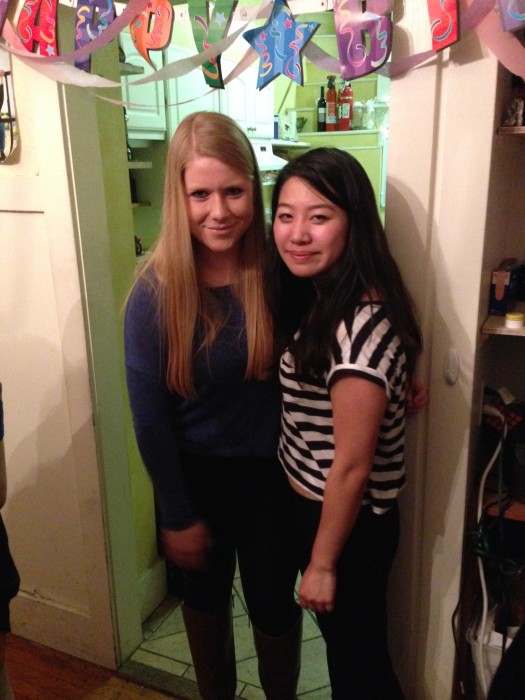 Me and the birthday girl trying to look normal.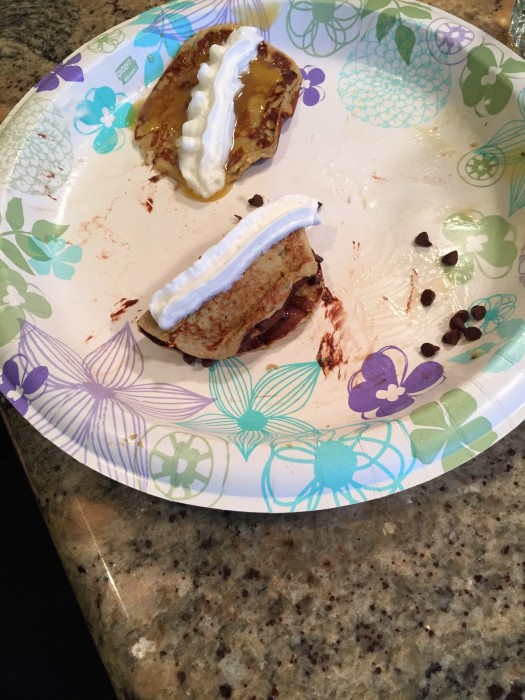 Ignore the disgusting picture. I stopped by home on the way back to school for a nap with my kitty (he crawled under the covers-the advantage to a cold house!) and food! I made banana crepes by throwing some bananas, eggs, baking powder, and vanilla in the blender. Best topped with lemon cream or chocolate chips and whipped cream.
Friday night I had a sorority recruitment event-make your own pizza! Needless to say, the pizza was delicious, but this is the only picture I left with!
Sunday morning I went for a quick 2 mile run before spending the day doing sorority stuff. We had another recruitment event-this time a waffle bar. Fresh waffles are the best. And I didn't take any pictures except for this one of me with a matching balloon.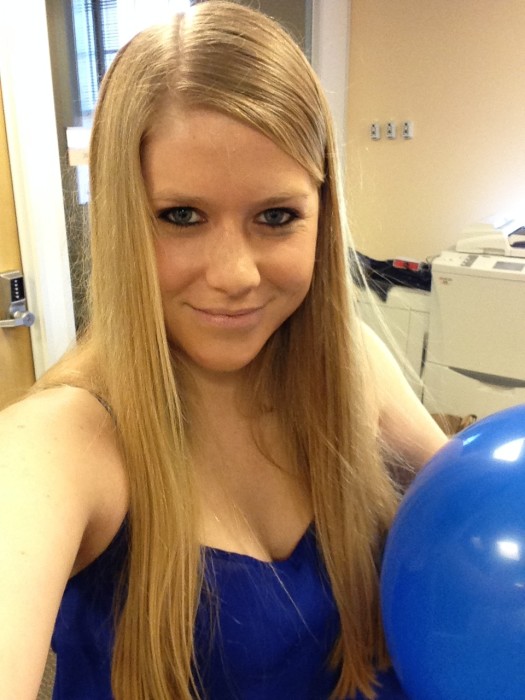 Sorry for the picture heavy/Aurora's face heavy post!
What did you do this weekend?