That's quite a title, isn't it?
A lot of people talk about how we need to step back from our phones and computers and experience the world more.
You've all heard it before, right? Put down your phones and pay attention?
In preparation for a lot of hard work to come this quarter, I deleted al social media apps from my phone.
And I feel so free. I felt like my social media was pulling me down and strangling me. Like I couldn't get away. It was a hassle, but I couldn't break free. With a new quarter and a new routine, I did something I've never done when I removed them all from my phone. And my gosh it feels great.
I'm less distracted when I'm doing homework. I don't surf social media right before bed, and it's much easier to fall asleep. I'm more focused in everything. I don't feel the constant need to be checking my phone. Instead of surfing Instagram when I had a few minutes of downtime, I pulled up my GRE flashcard app. Over lunch, I read a couple of relevant news articles.
But most important of all? I feel like I'm regaining my intellectual curiosity-my desire to learn and my ability to sit down for 2 hours reading a textbook. It's incredible. I finally feel like myself again-the post-social media person before all those apps on my smartphone.
Honestly, that's all it took. I read some blogs on my computer, but it's not the time and focus suck that was the infinite hole of twitter on my phone. My gosh, it's amazing.
So-let's catch up?
Tuesday was crazy busy-workout, coffee, class, class, class, rush back, drive across the bay, fit in reading in the extra minutes before I taught. Class went really well! I selected an upbeat and energetic playlist for the first week of the year! I'm teaching again next week too.
I stopped by Tin Pot (best ice cream EVER) on the way back to pick up ice cream before meeting up with one of my best friends and former roommate. She's abroad this quarter, but stopped by before she leaves later this week. While catching up from winter break, I heated up some leftover butternut squash soup that I brought back with me when I returned to school.
We stayed up until midnight chatting. She came to my Physics class the next morning, which I'm sure was an interesting experience given she is an English major. That evening, we went to a Korean place for dinner. I had Bibimbap with chicken.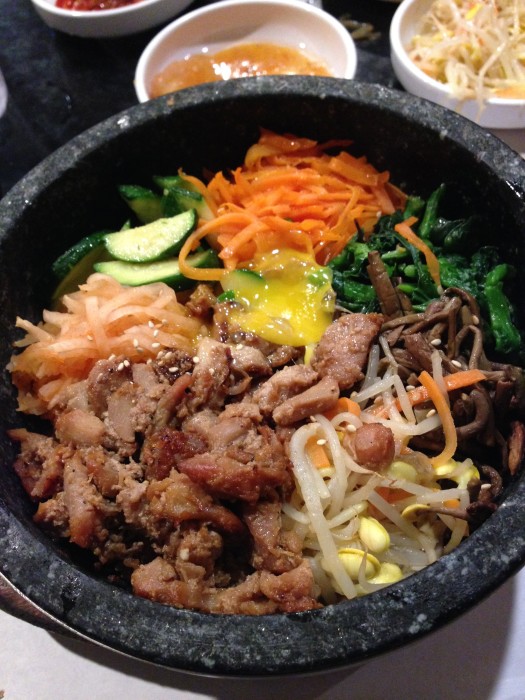 This is a rice bowl with various spiced veggies, chicken, and an egg cracked on top. It's served in a hot stone bowl, and the rice gets nice and crispy at the bottom!
This morning, I went to the track to do 10x400m repeats. I biked all the way across campus, only to find that the track was closed for maintenance..
I ended up running on a path next to the track. Each length was .15 miles, so I did 16 of those at a fast pace. It was probably an even better workout than what I had planned!
And since I had a 9am and coffee was on the way back…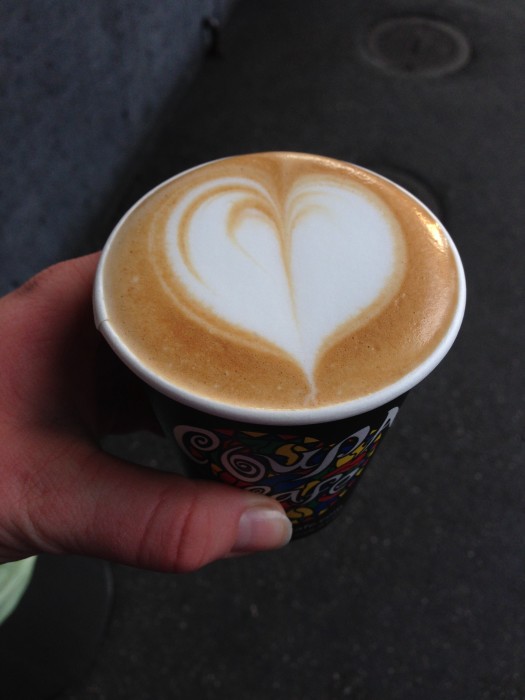 And now I need to go. Give some thought to social media!
Thoughts on social media?