Happy Tuesday! I'm currently blogging while sipping a cappuccino before my 9am.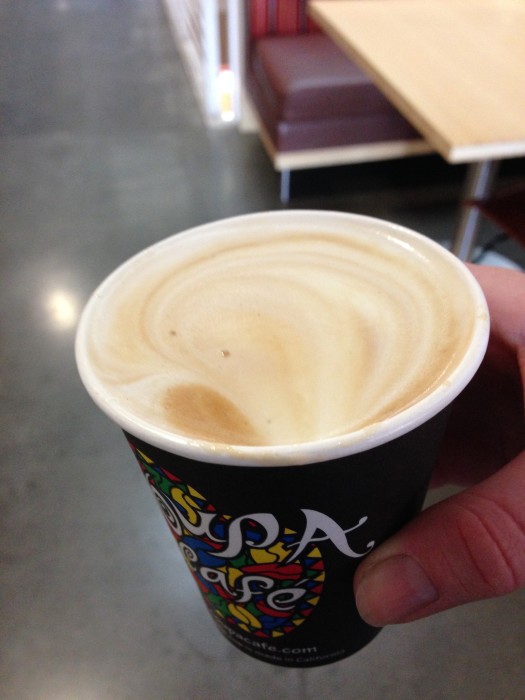 Here's an obligatory first day of class selfie. It was cold-hence the layers!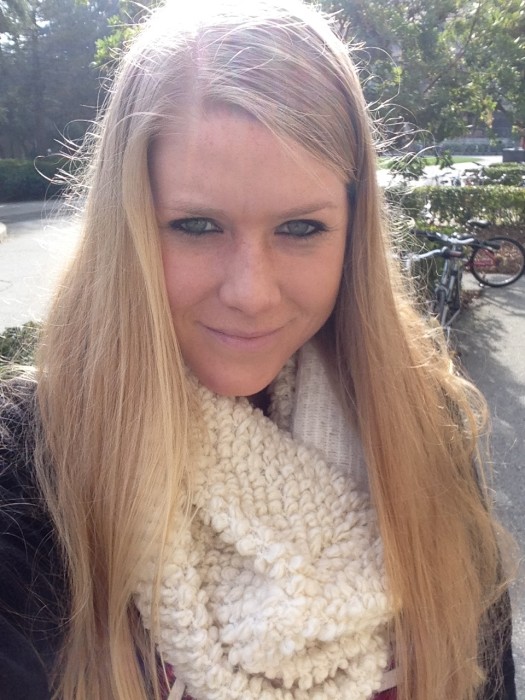 I started my morning yesterday with Crossfit. I was thrown back into our squat program on a good day-the weights were fairly light still! The workout kind of stunk. Unless you're into burpee box jumps.
15 min AMRAP:
10 dumbbell snatches
8 burpee box jumps
6 toes to bar
I think I got 5 rounds? With toes to bar scaled.
It was 37 degrees. Fantastic. Luckily I only had ice on my back windshield.
Since I don't like lifting weights on an empty stomach, I had some cranberry bread beforehand.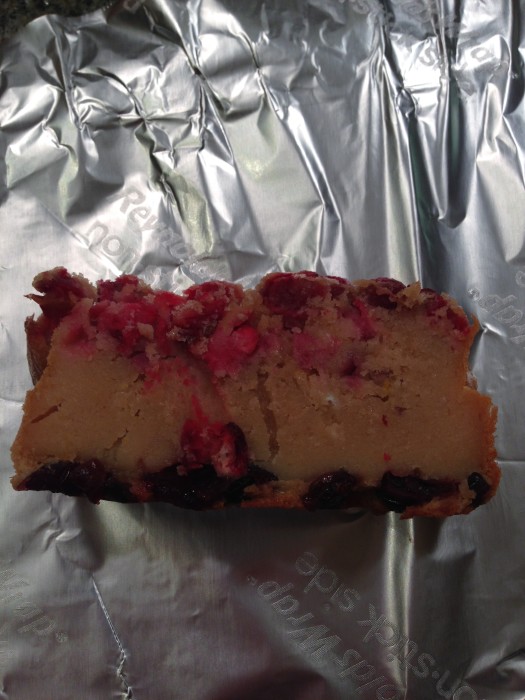 Then I had whole milk and roasted carrots after. I think that equals a wholesome breakfast if you add them, right?
My first class of the day is Physics, and it was fine. Lunch was grilled chicken, brown butter sage sweet potato, and cumin roasted cauliflower.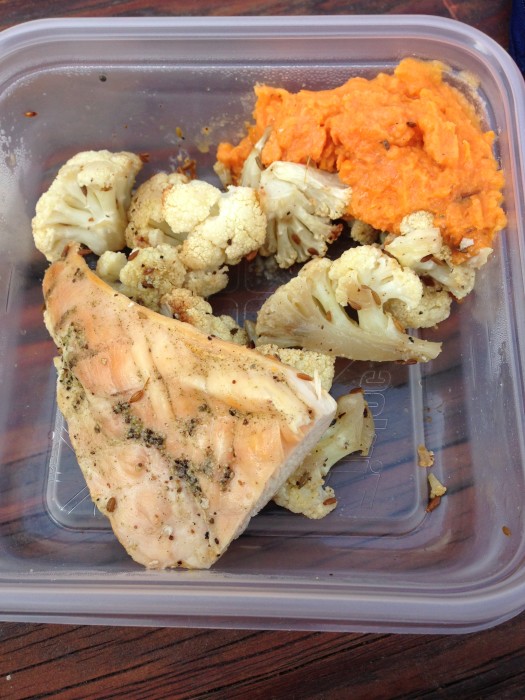 Then Physics lab. Most of my classes are Tuesday/Thursday at this point which is kind of weird! So today is a bigger day.
After class, I went straight to the gym to practice my spin playlist. It was good…except I had to nix 3 songs because that had one curse word. And there were no clean versions. This is why I have to practice the playlist ahead of time!
The afternoon was spent enjoying Netflix one last time before the quarter picks up.
Dinner-back at the dining hall. Salmon with capers, roasted sweet potatoes, and a really bland Southwest Caesar salad. For some reason, all the salads have no flavor. Oh well-2/3 of the meal was good!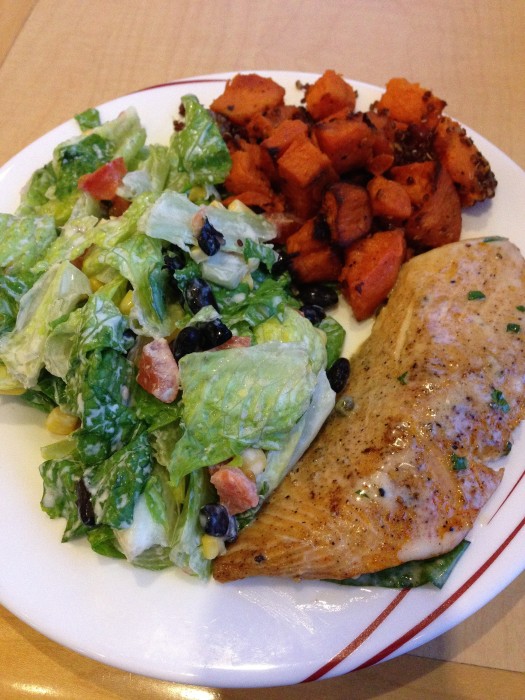 I also enjoyed some Christmas chocolate while catching up with everyone. Here's a question-do you guys all have a ton of holiday chocolate? My family does, but when I was talking about this to my friend from Tennessee, she had no idea what I was talking about. I guess it's not a thing there to give your neighbors and relatives lots of candy and or presents? How about you guys?
In terms of life and classes this quarter….it's looking busy. I'm currently enrolled in 19 units, but that may change, I'm on my sorority's executive board, and I will likely be volunteering a lot.So we shall see how it goes!
Holiday goodies-do you have tons like my family does?