Hey guys! Here I am, blogging from home for the last time this break!
I never did a NYE recap! Well, better late than never!
This year, 2 of my closest high school friends came over to spend the night.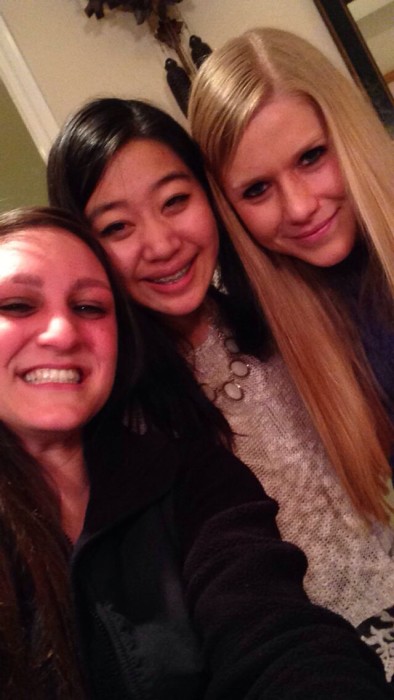 Somehow we managed to accumulate 200+ pictures again.
I ended up keeping the food for the day and night fairly light. Lunch was black bean soup again.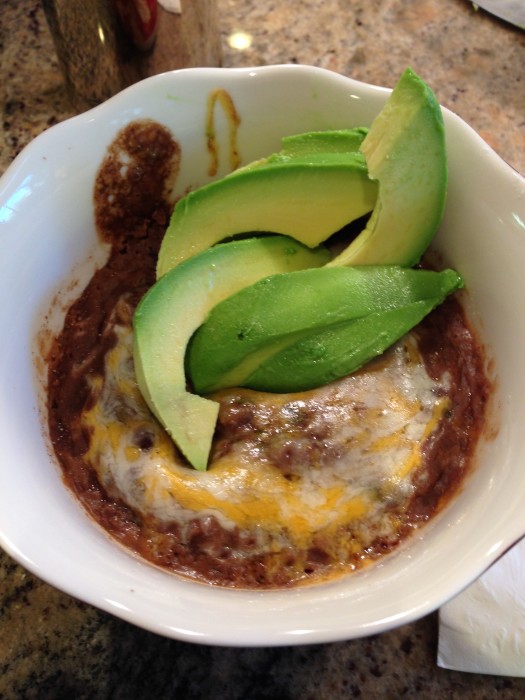 And post Crossfit dinner before they came over was some eggs and fruit.
Our main delectables for the night included a veggie tray with hummus and with ranch dip-this was devoured. I love that I have friends I can eat veggies with! We used to have veggie parties back in high school.
I also picked up so healthy-ish looking kettle corn which was good! The main request for the night was ice cream sundaes. I got slow churned brownie fudge and cookies and cream. Slow churned is slightly healthier, right? I was actually shocked by how much lower in calories it was!
We then topped that with a fresh warm brownie, caramel sauce, chocolate fudge sauce, and whipped cream.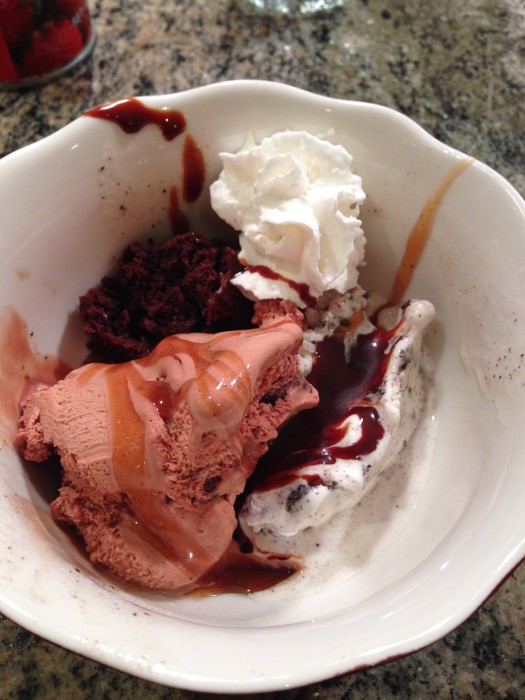 I honestly wondered what we would do all night, but as it turns out, if you put 3 old friends in a house together, it's not hard to find something!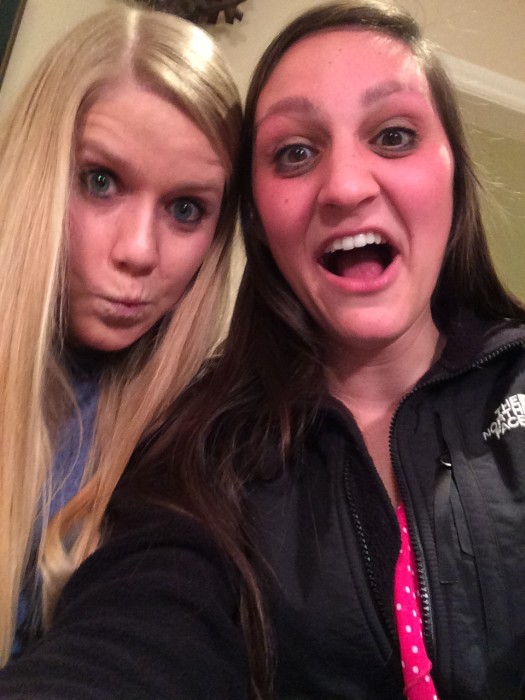 We had fun talking, breaking out old yearbooks, and playing with the kitties.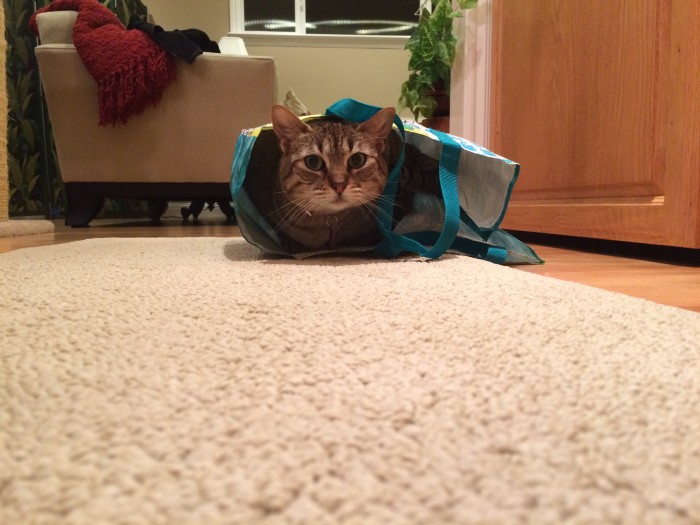 And of course, right at midnight, we turned on the TV to watch the ball drop.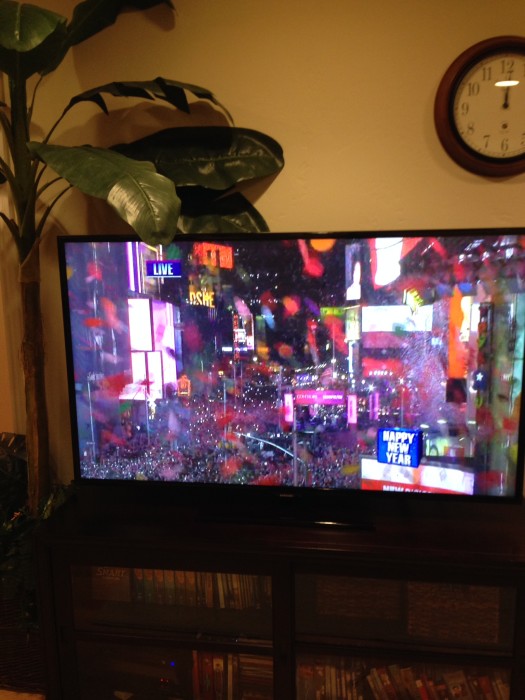 And I got my New Year's kiss.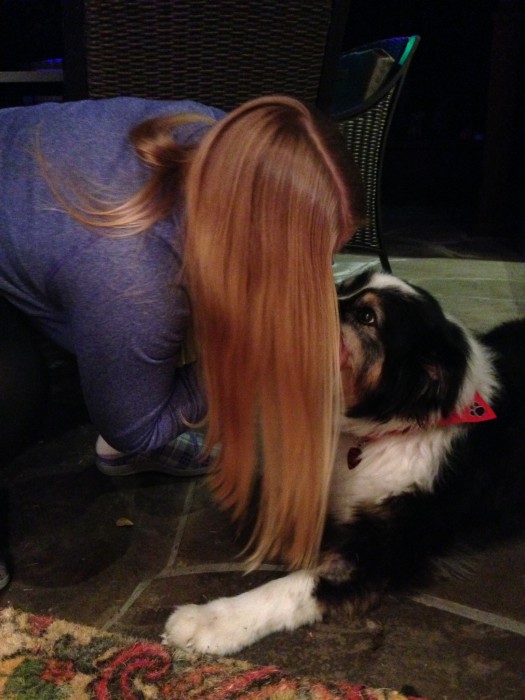 Then, it was snack time again. This time-whole wheat quesadillas!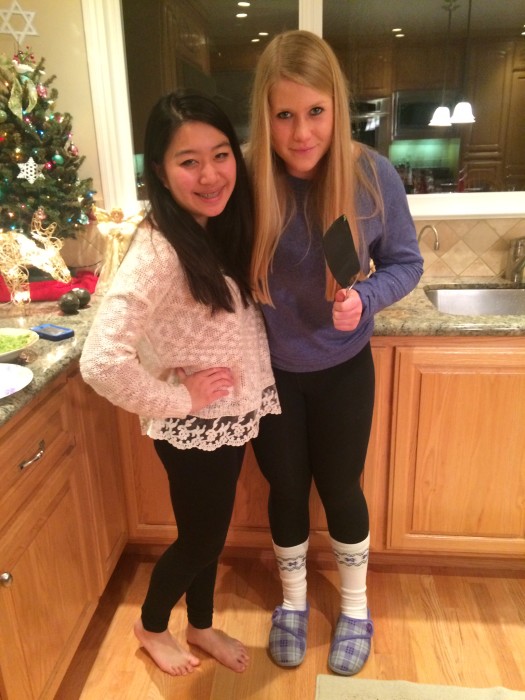 (Me on spatula duty.)
And here's a #transformationtuesday for ya!
It was a great night, and I couldn't ask for better people to spend it with!
Despite staying up until 4am talking, I dragged myself to noon Crossfit to start 2015 off strong! It was a bodyweight partner workout so nothing too crazy, but it felt great to get moving before settling in on the couch to watch football all day. PAC-12 represent! I honestly never thought I'd root for Oregon, but of course I'll root for PAC-12 teams-so under appreciated as a conference.
To watch the Rose Bowl, we made baked Brie for the first time. (Remember back when I went to the Rose Bowl?)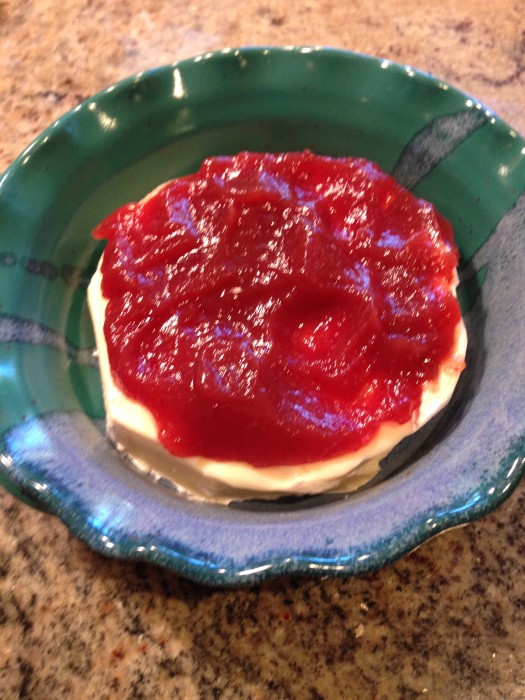 I cut off the top and side rinds, topped it with cranberry-apple butter, and then threw it in the oven at 350 until it was completely melted and bubbly.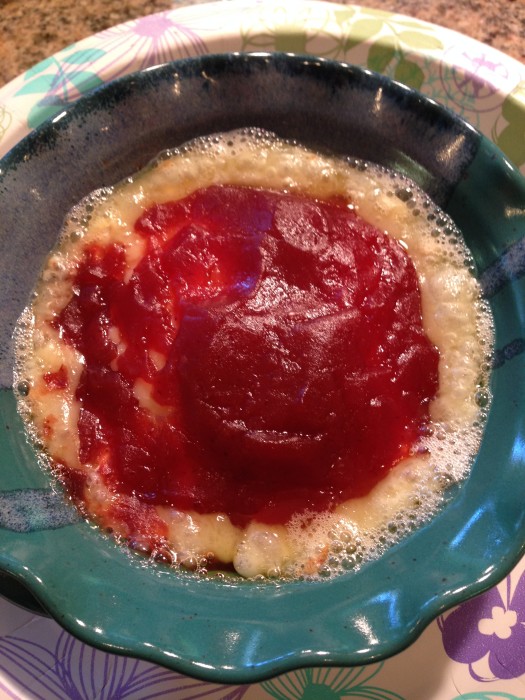 It turned out really well! I liked that the cranberry cut the sweetness a bit. I enjoyed it with some crackers.
During both the Rose of Sugar Bowls, I also enjoyed the company of a certain orange kitty.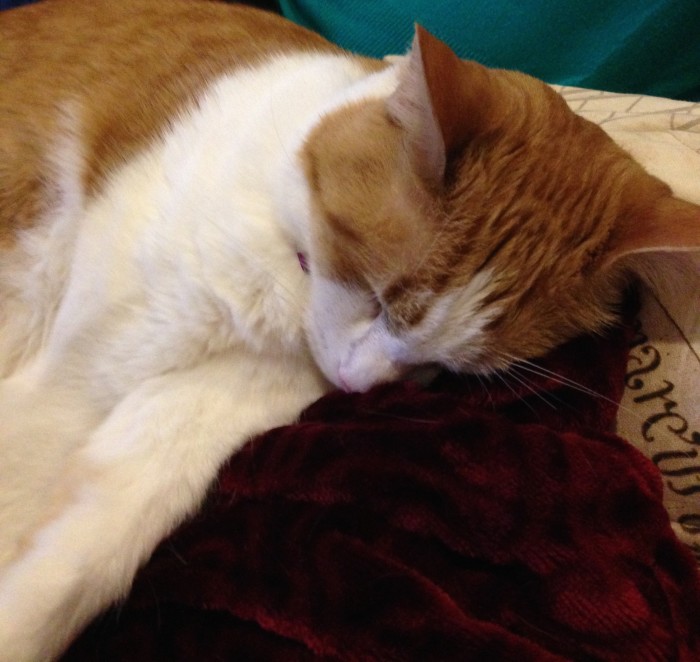 A certain sleepy orange kitty.
Dinner later in the day was thrown together from the depths of our freezer. Trader Joe's sweet potato gnocchi with sage butter sauce (really good and tender), Trader Joe's mushroom medley, and a basic side salad.
The random dishes ended up complementing each other well!
I hope you all had a fantastic New Year's Eve!
What did you do for NYE?