How's that for a title?
I haven't blogged about anything since Christmas, and here we are, almost at New Year's Eve!
I'm going to be super lame and do a basic food+fitness post for the period after Christmas!
I guess I might as well link up to WIAW?
Since we had Christmas dinner (lunch) out, we didn't have any Christmas leftovers. I mean, besides all the desserts!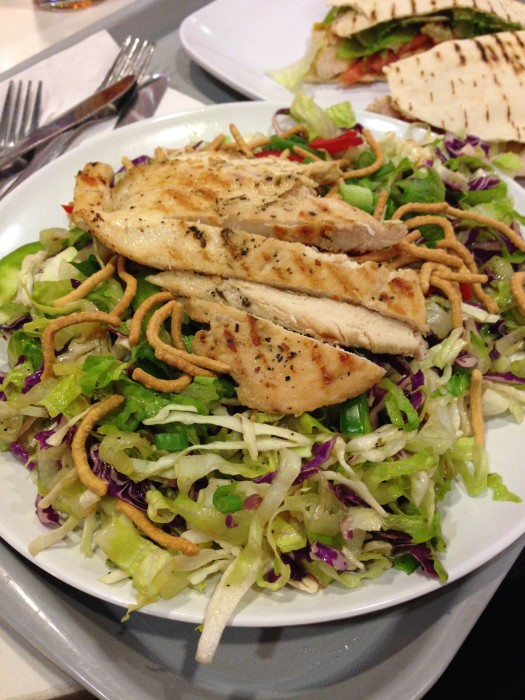 The day after Christmas, my family went up to a big mall in SF and I had a Chinese Chicken salad from the food court. Nothing like a giant plate of veggies post-Christmas!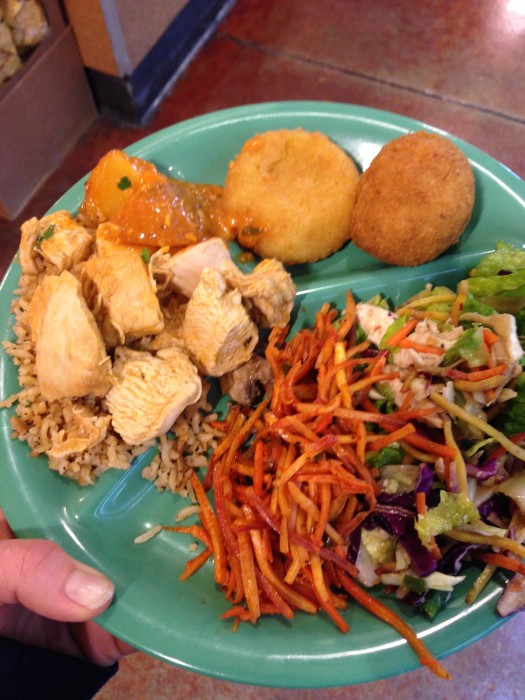 On Sunday post-workout, my family stopped at Whole Foods on the way home to get lunch at the hot bar! I got some rice with Chicken Masala, with a side of salad-y things and some little rice filled balls (that I couldn't really tell you what they are).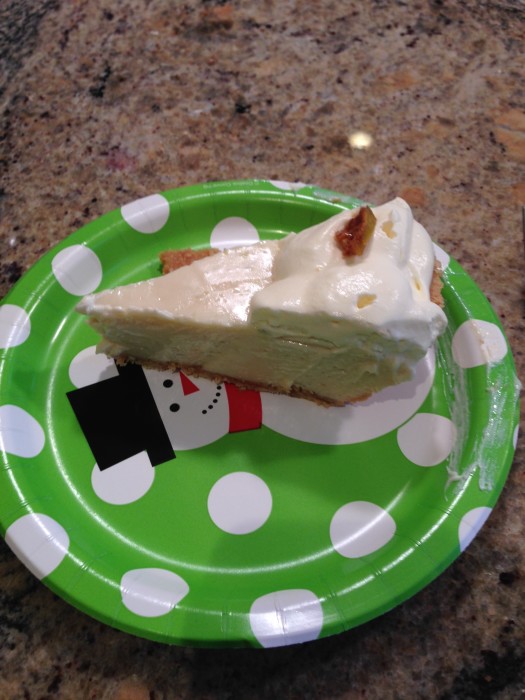 Homemade key lime pie with FRESH key limes. My sister made this for my mom as her Christmas present, and it was amazing! She squeezed about 30 key limes herself to make this!
Black bean soup topped with cheese and avocado.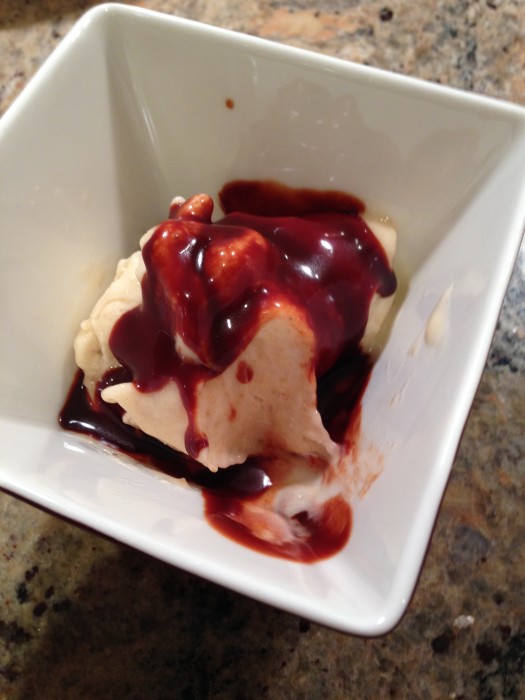 Banana "ice cream" AKA frozen bananas in the blender. It really is amazing how creamy bananas can get! Topped with chocolate sauce.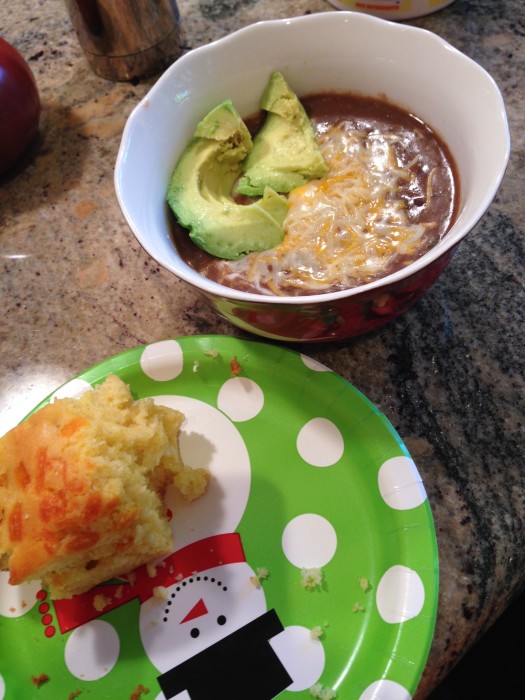 More black bean soup, but this time with cornbread.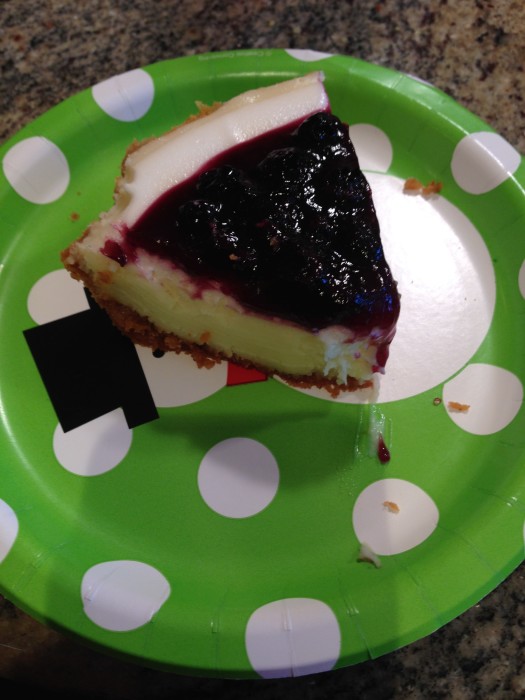 Leftover blueberry cheesecake. YUM.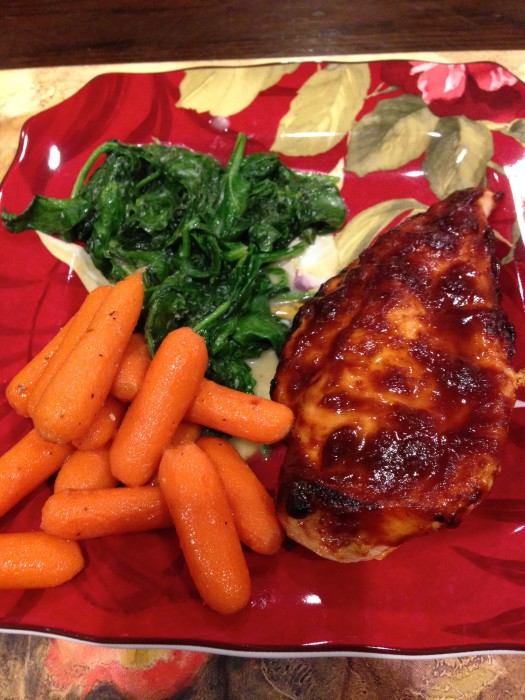 Citrus glazed carrots, garlic sautéed spinach, and BBQ chicken.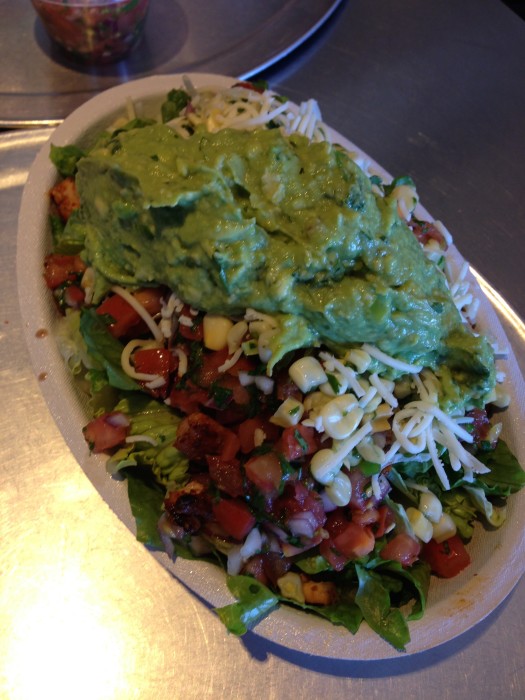 Chipotle chicken salad! Fun fact-I think this was only the 3rd time I've been there? But that is some quality guac.
And now to workouts.
Saturday, I went to Crossfit. The WOD was essentially Cindy with some jump ropes mixed in. (Cindy is various rounds of 5 pull ups, 10 push ups, and 15 squats). Sunday, my calves were pretty sore!
Sunday morning, I went for a 6 mile run by the bay. It was SO beautiful out…but freezing!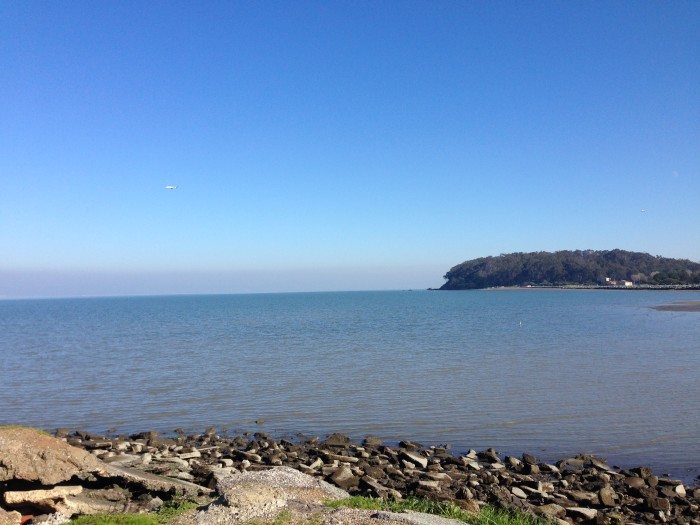 It was a solid run-nothing crazy! Just working on finishing my audiobook.
Monday morning I went to the track to do a stadium stair workout. It's one I used to do as part of agility training for softball. After warming up, I completed three sets of the following: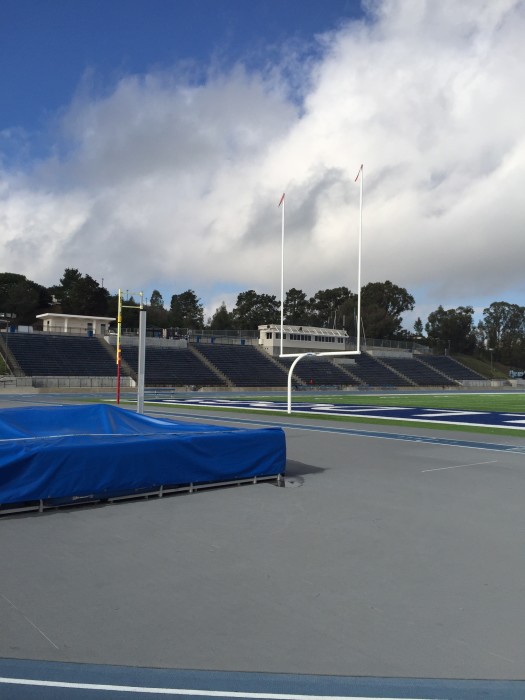 hop up on one foot (one stair at a time)
hop up on other foot
hop up with both feet (like squat jumps-skipping a stair with each jump)
2 sprints up the stairs
25 scissor abs
Things I learned: my left calf? Incredibly weak. Like, super super. It was shaking after one set. My left side is significantly weaker than the right. My leg plantar fascia is also my bad side. I think the lack of strength may be contributing to the pain. The next day, my calves were really sore, but my foot felt perfect. I ran 4 miles of hills and my foot felt really good. So I guess that means I need to do some more jumping work!
Speaking of my run, I used my new Garmin for the first time!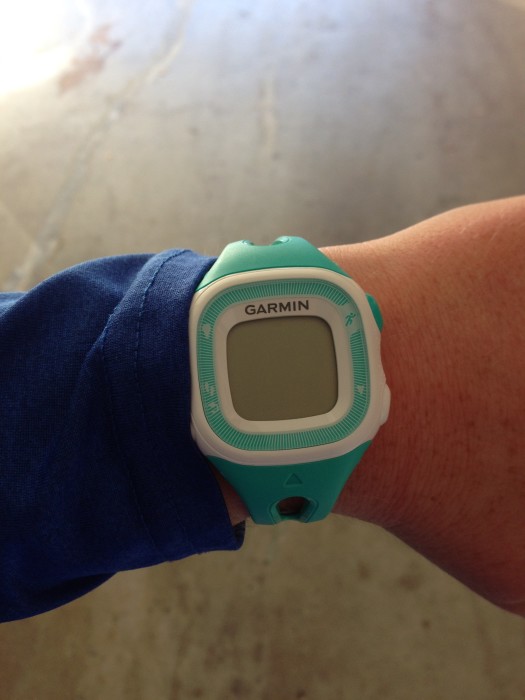 My old one is….old. This has so many features! Like showing my mile splits. Plus it's so lightweight!
The other noteworthy exercise?
I went for a walk/yoga with one of my friends by the bay. It was WINDY.
The cool thing is you can see this hill from the track I was at that morning!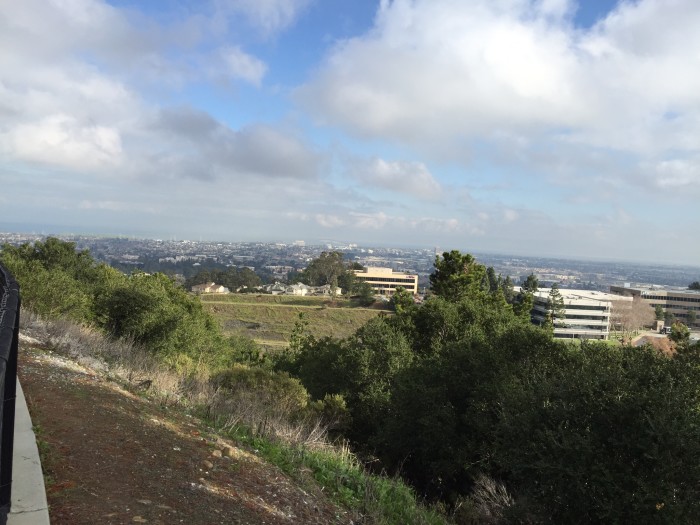 I enjoyed my first yoga session in about 5 months and it was in about 30 mph wind!

And when the sun set…my lips turned blue. Cute.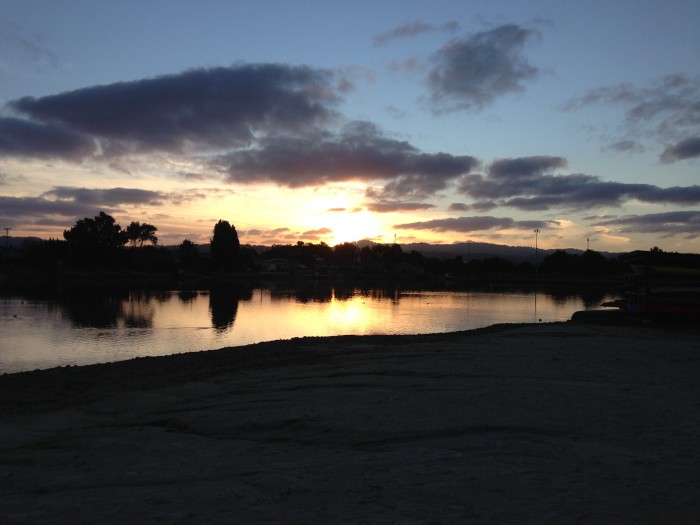 What are you eating post-holidays?