I hope everyone is having a great weekend! Have you all finished your holiday shopping? I think I'm mostly done!
Today's post will be quick-a little food, a little fitness, a little fun. Speaking of fun-today is the last day to enter my giveaway!
Workouts:
Spin. Friday morning EARLY I went to a spin class! My legs were still a bit burned out from the night before, so I didn't go too crazy with the resistance!
Saturday-nothing.
Sunday morning-more spin with one of my favorite instructors back home! The bad news? My pants busted open in the middle of class right on the inside of my leg…I've had major issues with my favorite workout pants a lot-they keep busting open after being stitched up-but I can't find them in stores anymore so I keep trying. HOWEVER these were not said workout pants-these were some of my newest ones, so this was totally unexpected! Spin kills my workout pants. This is not the first time this has happened in a spin class! Meh.
Food+Fun
After Friday morning's workout, I refueled with an eggnog protein shake. I remembered making one last year, so I looked up the post and used the same ingredients! The perks of having a blog.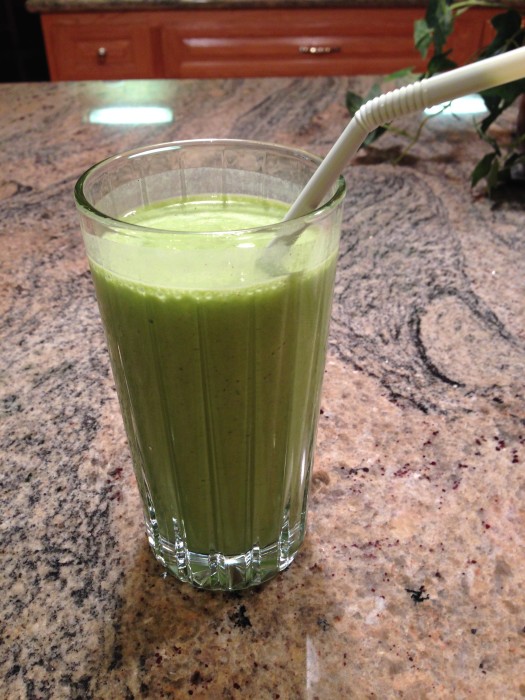 It's green because I figured I wouldn't get many greens later in the day! I used about a quarter cup of light eggnog, and then eyeballed vanilla protein powder, frozen banana, milk, spinach, cinnamon, nutmeg, and ice.
It was pretty good but got old by the end-I think I like my chocolate protein powder way more than the vanilla.
Friday post breakfast and work, I shadowed at what I was thinking I wanted to be my future profession and this affirmed for me what I do want to be, which is good!
Lunch was at a little French cafe. I got a quiche, and my family shared truffle oil fries-SO good!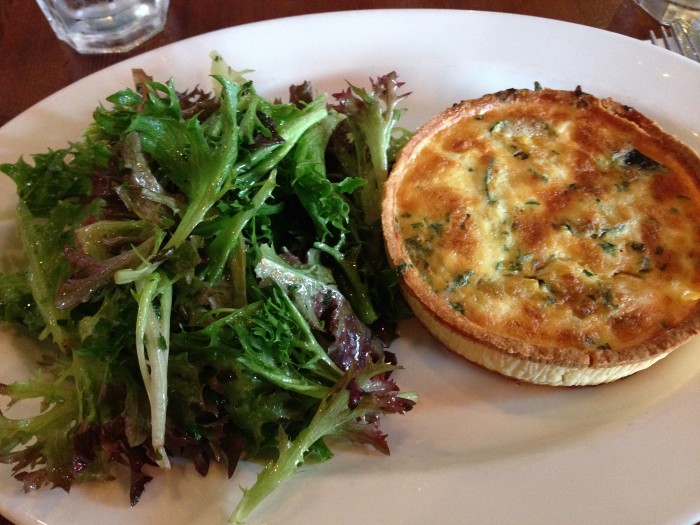 Then, I met up with my high school friends at their college across the bay for a big reunion!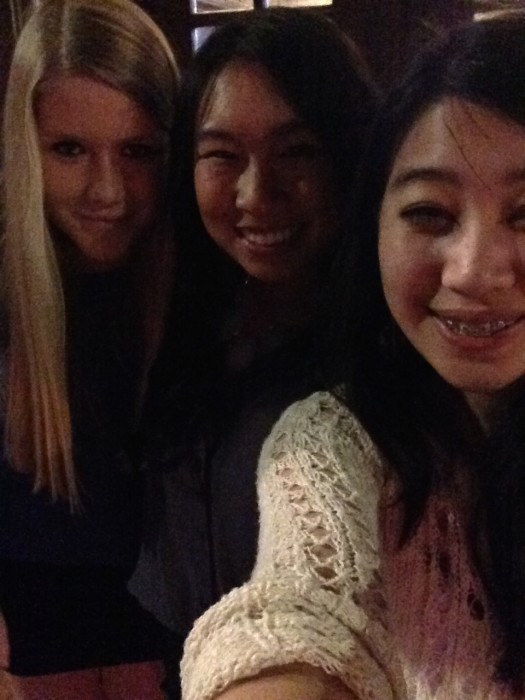 We went to Cheeseboard, a well known and gourmet pizza place in downtown Berkeley. They make one pizza a day, and today's was margarita!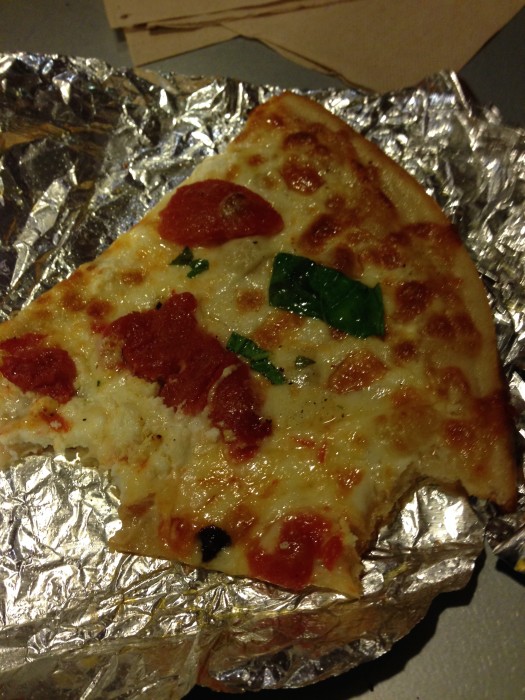 We also stopped for gelato-half chocolate, half dulce de leche. So good!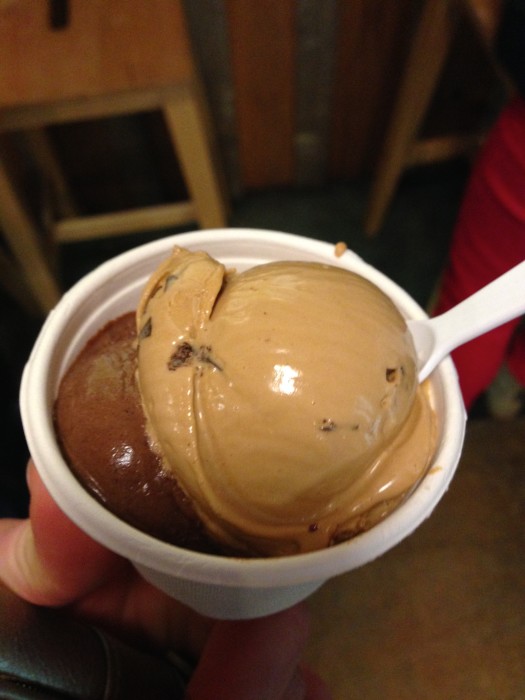 We had a fun night! The next morning called for coffee and pancakes. Somehow we actually got to the breakfast place before it opened?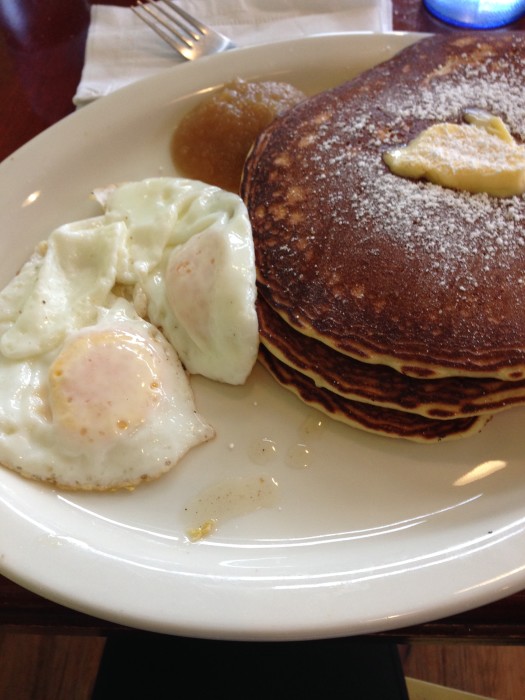 That's all the food I have pictures of. I went to my sister's holiday party last night and she had some pretty gourmet food, but no pictures were taken. She went all out-latkes, bruscetta, baked brie, stuffed mushrooms, eggnog cupcakes, and chocolate mint cupcakes with real mint.
I need to go now-have a great day!