8 holiday traditions.
Hey guys! Sorry this post is going up a little late. My blog was down for some unknown reason last night-I hope that did not cause anyone problems!
Also-does anyone mind that I'm not linking the other 7 days? It was starting to get really tedious in terms of posting but also with the link backs. So without further ado, let's get into some of the holiday traditions I/my family do every year! Here's last year's!
1. Every year my family goes to Napa over Thanksgiving-whether it be for the day or just around Thanksgiving. I can't remember the last time we didn't go. This year we went for Thanksgiving day and the day after.
2. Every year I pull out my peppermint body spray from Bath and Body Works. I got this at least 5 years ago, and the smell just reminds me of the holidays! Plus, it's sparkly!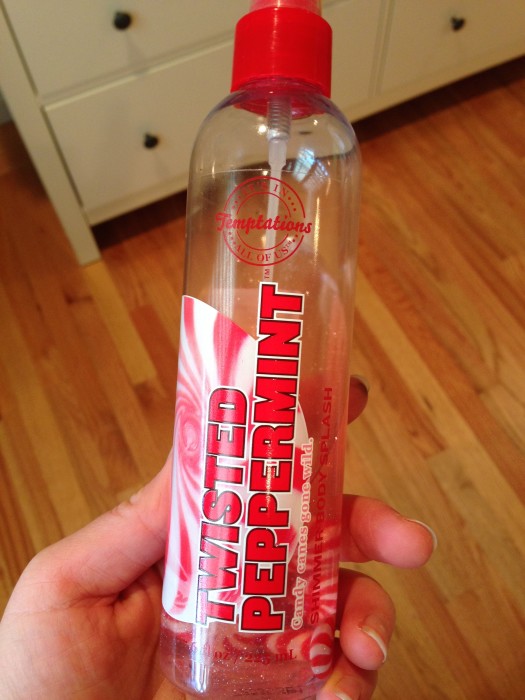 3. Every year on Christmas Eve, my family loads into the car with the dog and drives around looking at Christmas lights.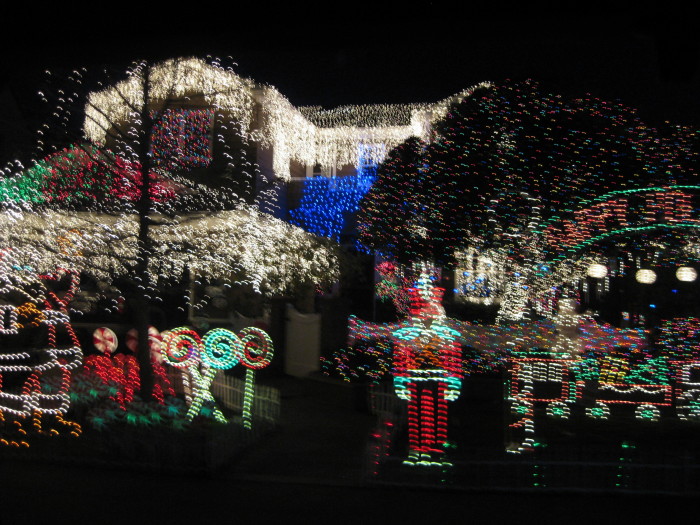 (I totally almost used the same picture as I did last year…)
4. Every Christmas Eve my family goes to Benihana's, a Japanese steakhouse where they cook food in front of you.
5. Every year my best friends and I get together and make Christmas cookies. They're just basic sugar cookies, but the fun part is decorating! This one started out because as middle schoolers we were obsessed with plaid things, and wanted to make plaid cookies.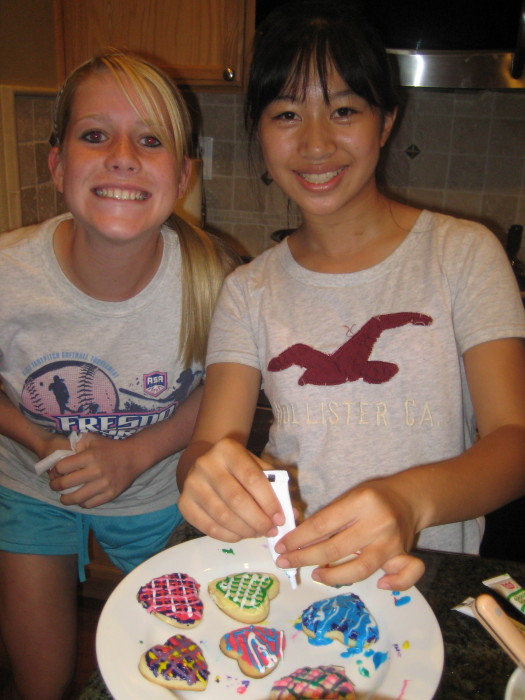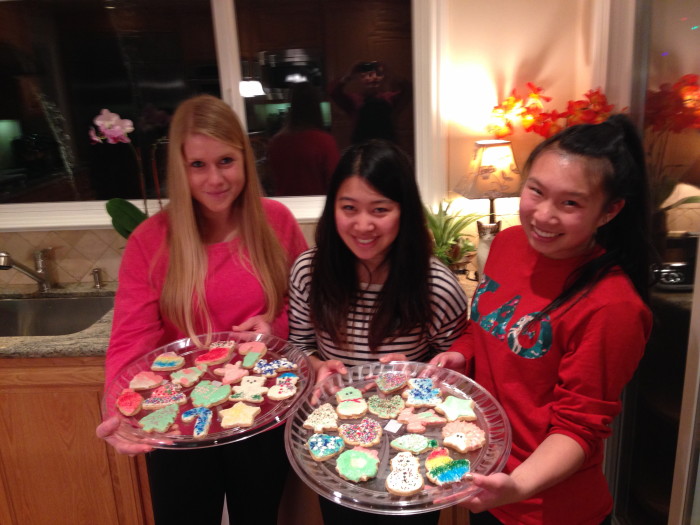 6. Shopping in the city. Every year around the holidays, the same friends and I go up to San Francisco to go shopping and walk around. And see the kittens in the window at Macy's.
7.  Christmas movies. These happen every year as well, although the only one that we seem to see EVERY year is Emmet Otter's Jugband Christmas. That's my dad's favorite-not sure how he manages to get that on the list every year! It does seem to have some good life lessons though. My favorite is The Year Without a Santa Claus.
8. Decorations. This is one of the best parts! A simple bow can make everything more festive. We always get a real tree. We used to go to tree lots, but found Whole Foods has the best and cheapest trees!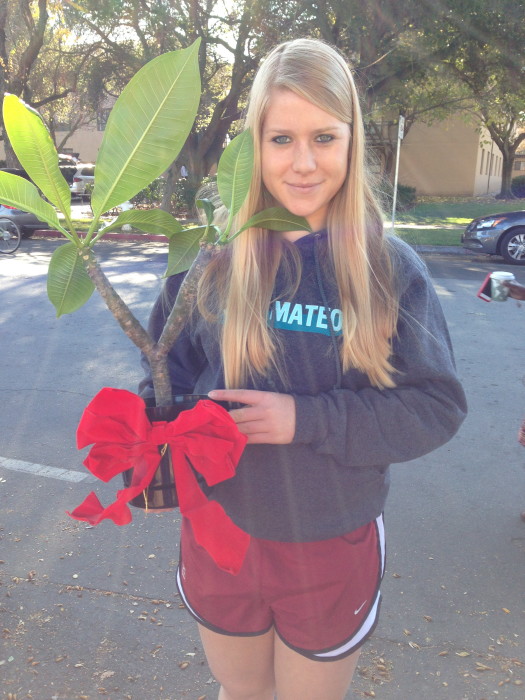 How does your family celebrate the holidays?