Do you ever have one of those days when you just feel like you killed your workouts?
That was yesterday for me. I'm loving these afternoon treadmill runs!
I did my heavy squats, and then I knocked out a treadmill speedy run. I started with 2 miles at an 8:00 pace. This is big for me, since I haven't run fast much lately! I'm hoping to slowly increase this distance-honestly it's harder mentally than physically!  So maybe if I do that I'll have some hope of being prepared for the turkey trot? I followed those 2 miles with 5 intervals-2:00 @ 7:30, 2 min walking. I covered 4 miles total. It felt amazing. After all that running though, I made sure to come back and ice my foot right away! I'm pretty sure my feet like the extra cushion of the treadmill.
In terms of food, yesterday was pretty clean cut.
Breakfast part 1: cranberry orange bread (so good!!).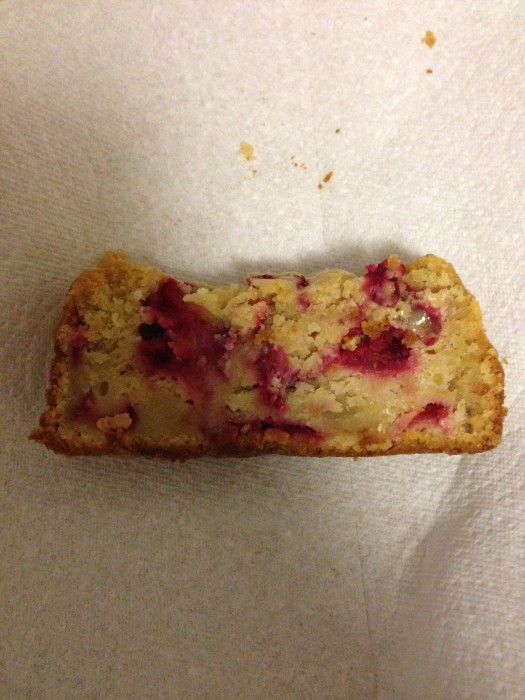 Breakfast part 2: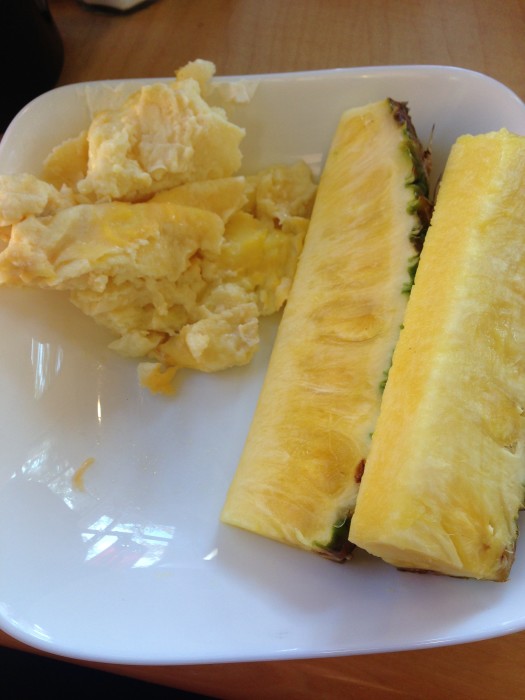 Lunch: Leftover Goat Cheese Souffle+ roasted carrots and a persimmon.
Snack immediately post run: coconut covered date roll.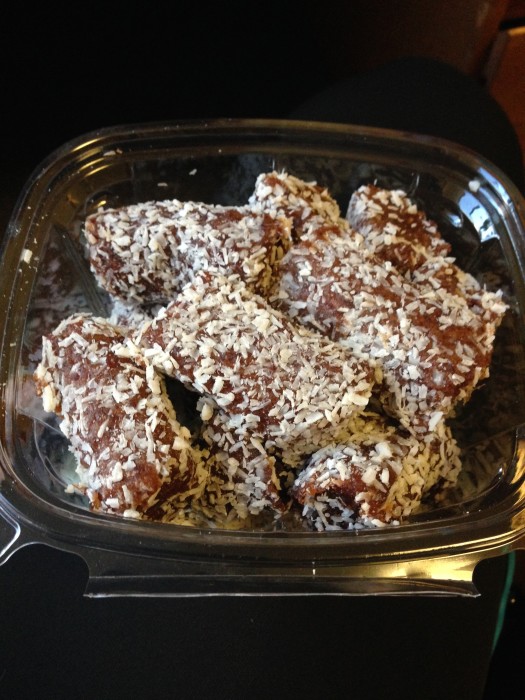 After my workout, I was pretty ravenous for dinner. I had a salad with BBQ chicken, more veggies, and then I went back for a roll on the side.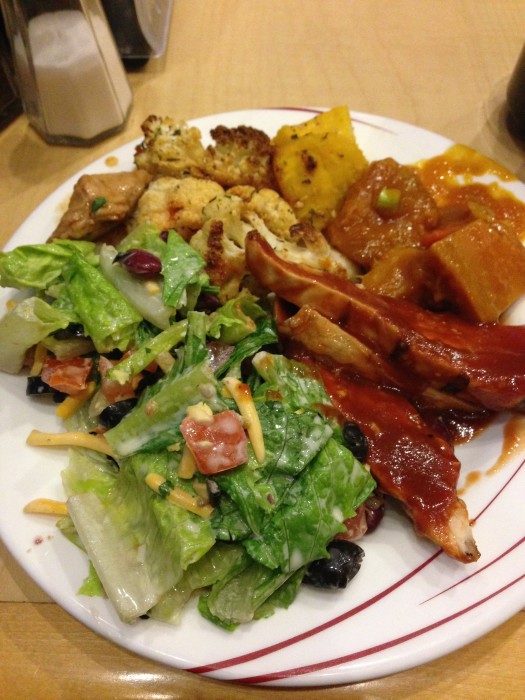 I also snacked on a protein bar plus some cheese and crackers later on!
So…last night I managed to be really dumb and somehow totally wiped out…in my room…Our beds are sort of raised, so I either have to jump up and down or use a chair. I tend to only use a chair when I'm lazy, which apparently I was. Somehow while I was stepping off the chair I lost my balance, and my other leg got caught on the back of the chair, so I had no where to go but down-I ended up falling pretty hard on my knee. Luckily I was wearing pants, but I still have pretty bad carpet burn plus a bruise. The only upside? It meant there was no way I was doing burpees during this morning's Crossfit workout. I subbed 1 squat+1push up for each burpee….which was definitely much preferred!
When was the last time you wiped out?