Well, I think our new squat program is working. After the first day, I couldn't walk the rest of the week and I did not understand how this was going to work. Well, I've been way less sore each time since then. I missed the squats on Thursday, so I did them on my own Saturday morning. The final set called for 8 reps at 80% of your max. I honestly didn't think I was going to be able to do it. But guess what-I did it! And it was fine. It even felt easier than 6 reps at 80% the week before. I guess that shows what a dedicated program will do!
So guys…will you excuse the photo dump if I include lots of delicious food photos, and promise a real post tomorrow?
Ok. Let's roll with it.
Post-speed work breakfast.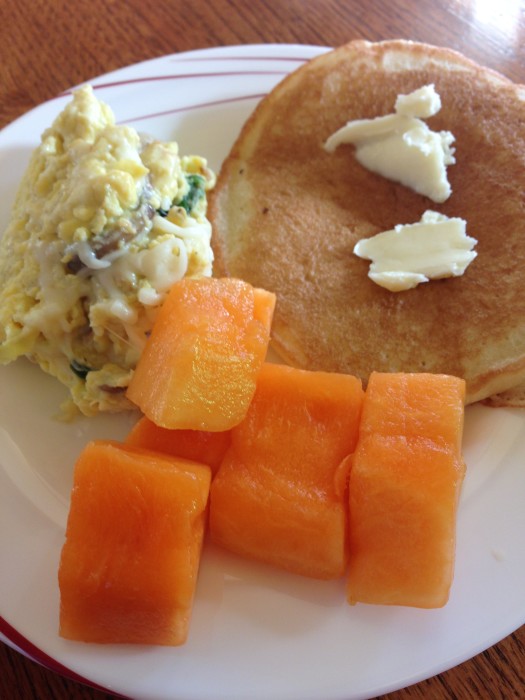 My favorite ever quick bread. Long referred to as "mystery bread" on my blog, its true identity is morning glory bread. SO amazing. Fun fact: the green is from a chemical reaction between the sunflower seeds and baking soda.
r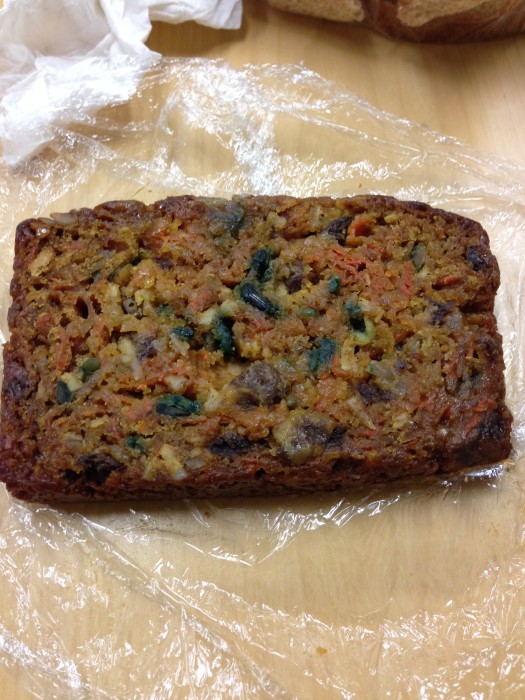 Saturday morning we had brunch with the resident fellows at my dorm. (The RFs are a family that lives in a house connected to the dorm and they are sort of in charge of us.) They made crepes that I filled with lemon juice, whipped cream, and berries, plus a slice of pumpkin bread.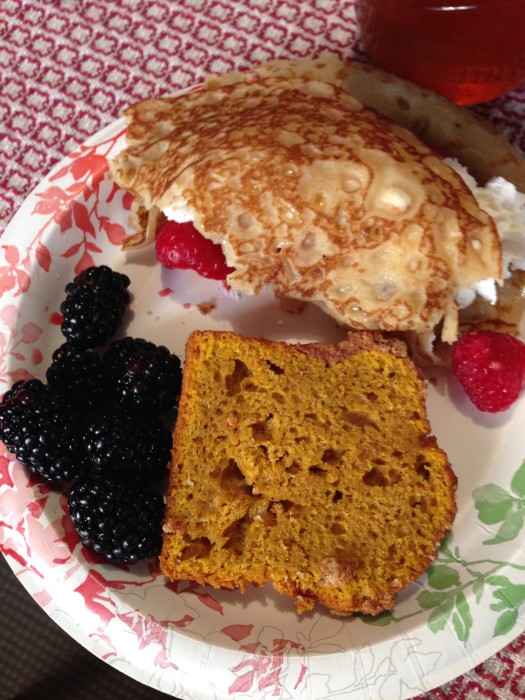 I finally, FINALLY made it out to my favorite ice cream place this quarter. It was amazing, as was expected.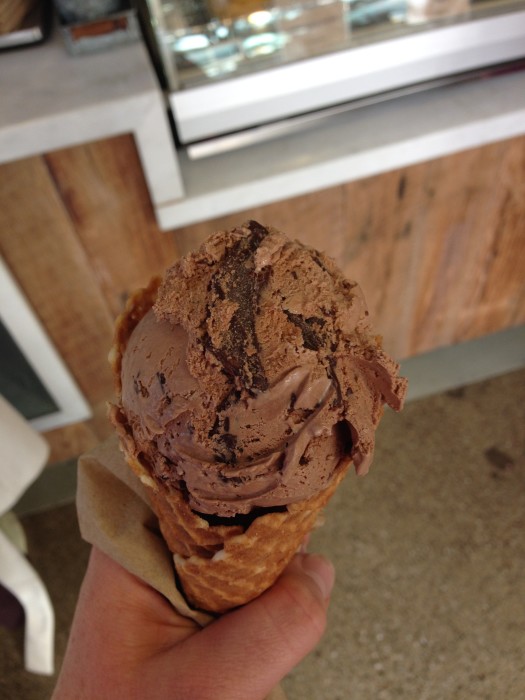 Today (Sunday) I went home. My family went out to lunch at Whole Foods to sample their Thanksgiving fare. We don't normally make Thanksgiving dinner ourselves, but this year we are. While I definitely want to make our own sides, I don't think we have any need to roast our own turkey.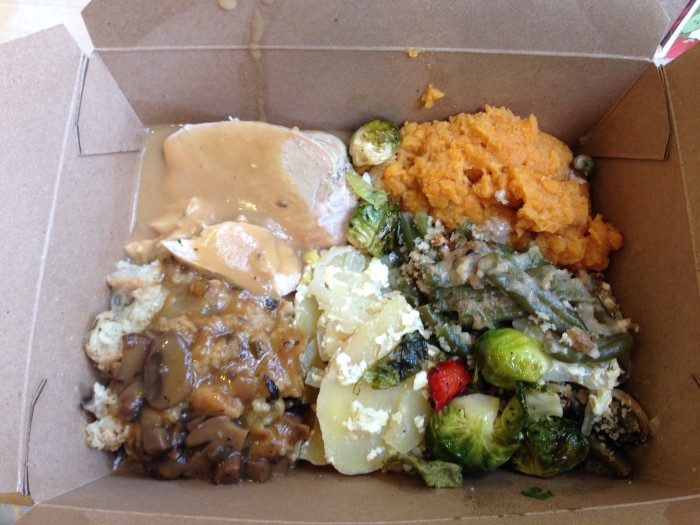 Another part of going home is working on CS homework. If Charlie is on top of my homework, that means I don't have to do it-right?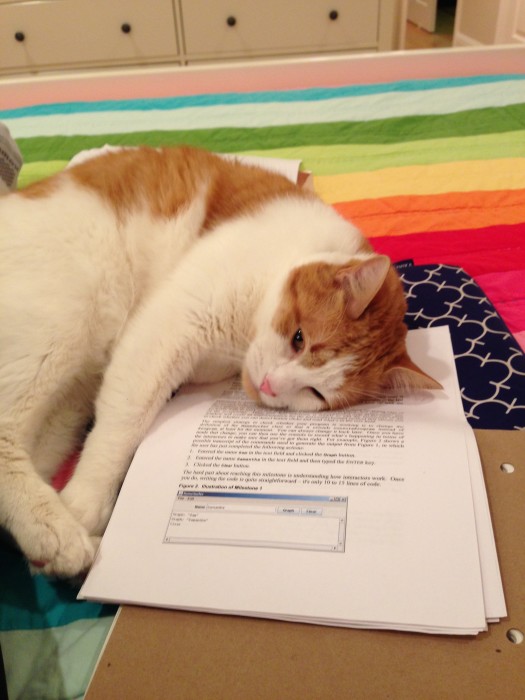 My little doggy-so tired!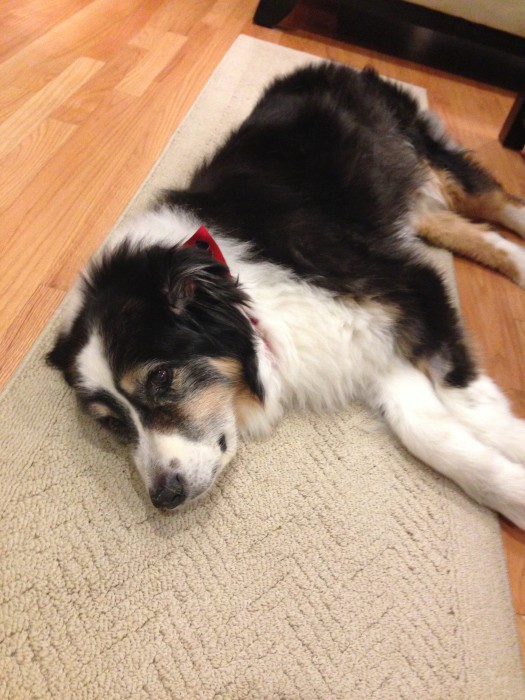 For dinner, we tried a couple of new recipes. The first was roasted cauliflower from Ina Garten's cookbook. It had panko and parmesan-It was delicious!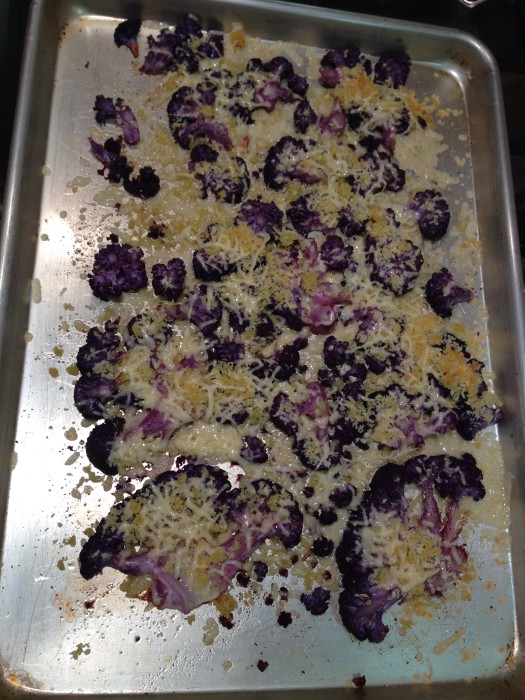 We also made goat cheese and broccoli soufflés. Seriously-souffles aren't too hard to make! And so beautiful too.
Sadly, the soufflé didn't have quite as much flavor as I would have liked.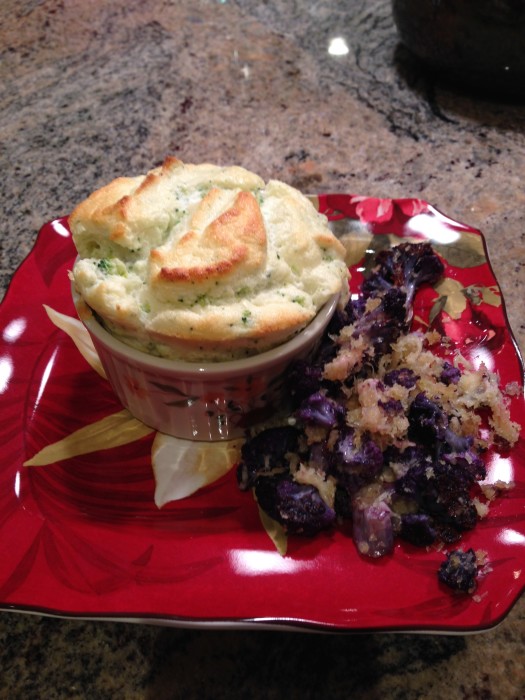 And that's all I have for today! Have a great week-we're almost to Thanksgiving!