Happy Thursday! I'm popping in quickly here between classes because I don't have quit enough time to find my bug in my CS homework before my next class. In terms of life, let's just say I have a lot of CS ahead of me in the next few days!
I'm going to do a quick recap of yesterday. My morning began with a couple of dates and a 6 mile run. I absolutely love the route, and will do a whole other post on running in the near future! It's also great because it's slightly downhill on the way back so I can just cruise! Plus, my new running shoes made all the difference with my foot pain. It was night and day.
Breakfast was no different, but with the addition of veggies and fresh persimmons in my yogurt!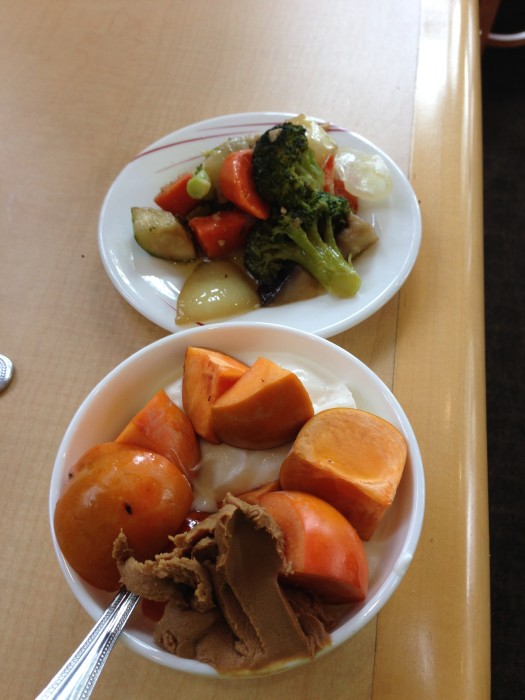 After morning classes, I had a classic lunch from the freezer. After today's lunch I'm all out of frozen meals!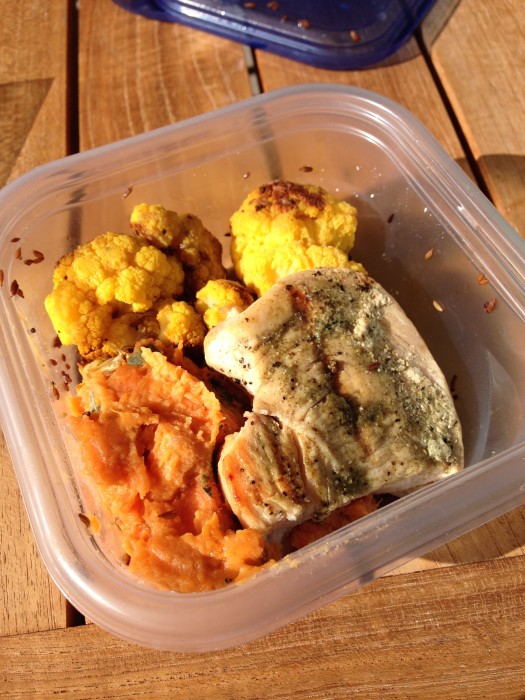 Plus some homemade pumpkin bread to get me through an afternoon of CS. This plate x2.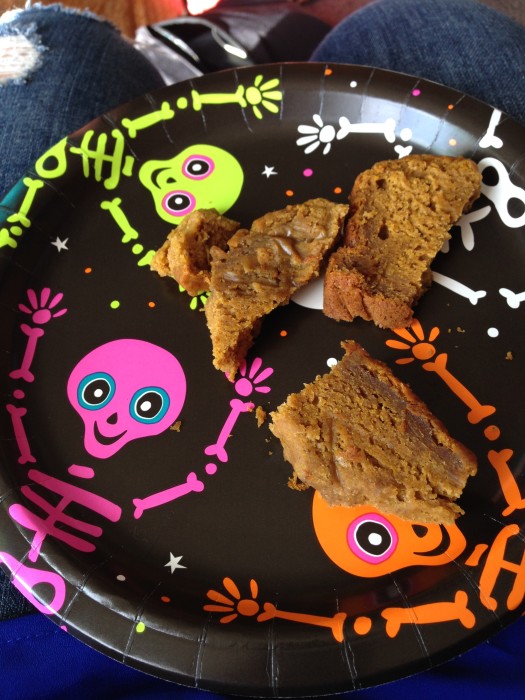 (Excuse the shape but it was frozen and hard to pull apart!)
That evening, I went to a Korean BBQ place for the first time. It was my friend's 21st birthday, so we made the trek over there in rush hour traffic. It was such a nice place! If you haven't had it before, at a Korean BBQ place, you choose a meat (or several) and they cook it on your table. It comes with tons of sides.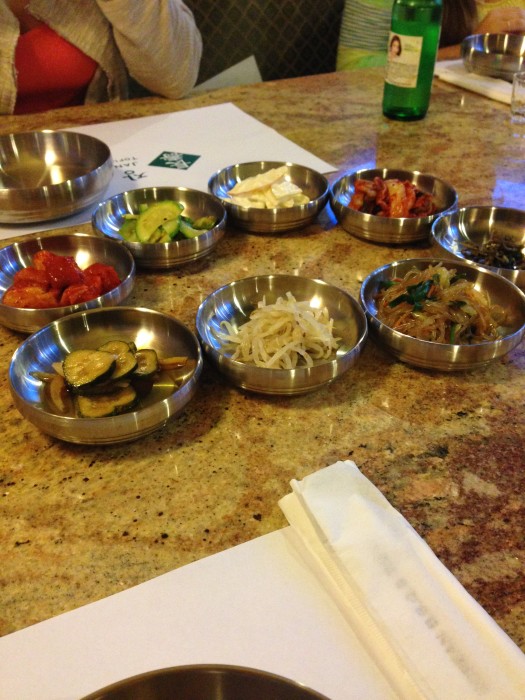 The meat we had was pork belly and beef, so I skipped on it (I don't eat red meat), but there were more than enough sides and appetizers that I left stuffed!
Another favorite was the vegetable pancake.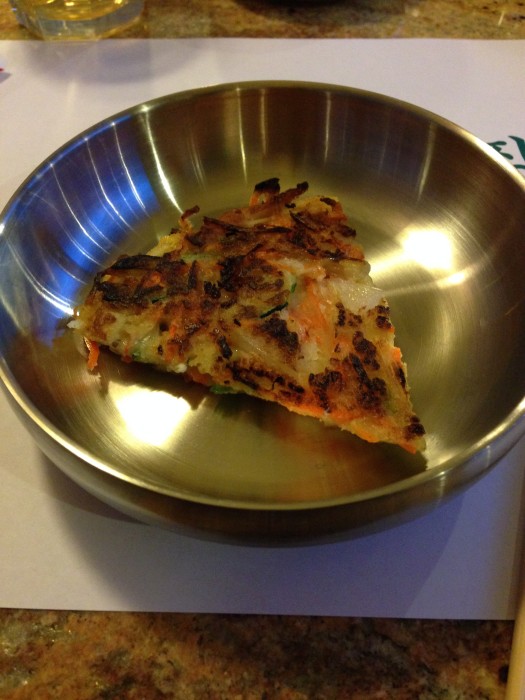 And we also got a dish with acorn noodles, which I had never had before! They were really chewy and sticky (in a good way).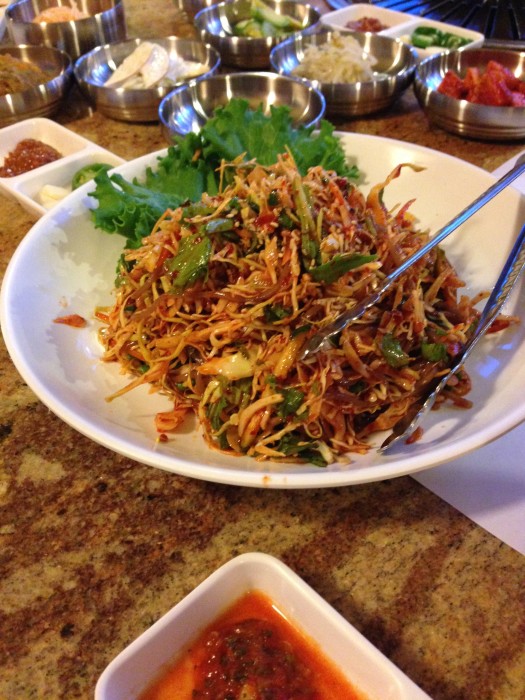 It was definitely different but a lot of fun! The only thing was that my sweatshirt I wore picked up the Korean BBQ smell!
Afterwards, I got some cookie dough gelato.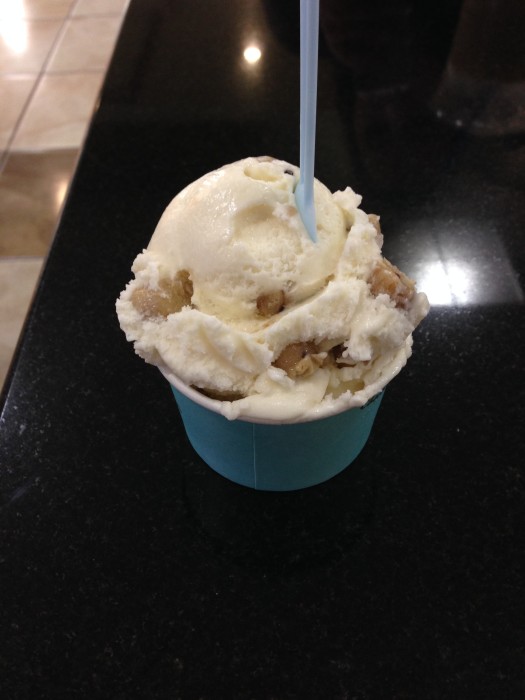 That's all I have today,  but expect some more interesting posts in a couple of days when my schoolwork lightens up!