Well, this is a post I never thought I'd write, just because it makes me uncomfortable. But after thinking it over, I'm happy with my decision.
I'm going to get serious about losing the college weight, and I'm going to document it all on the blog.
I hate to use the blog as accountability, but aside from the fact content has been lacking lately, I think this is something a lot of people can relate to. Pretty much everyone gains weight in college.
So what does that mean for the blog? Honestly, it won't change that much, and it won't be something I'm always discussing. But it'll be there.
(Please note that these pictures don't really match the content. I just have pictures without words, and words without pictures.)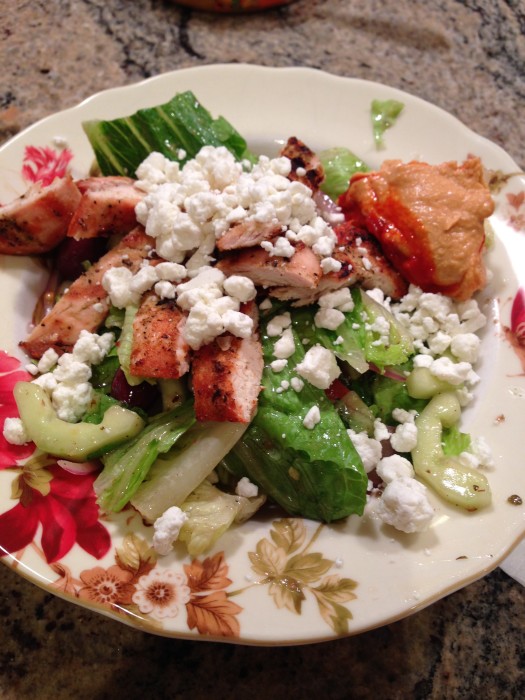 (Greek salad)
So what am I going to do?
Well, for starters, nothing crazy. No specific diet-no paleo, no Whole-30, no vegan (not that there is anything wrong with those, but I've found they don't work for me).
Just portion control. Moderation. And yes, I'm going to do the dreaded "calorie counting." Or at least "estimating." Here are a few areas I think I can improve and focus on:
-portion control (it's easy to just glop stuff on a plate)
-fewer sweets (this does not mean NO sweets though!)
(-increased activity) <-I'm pretty active so we'll see about this.
Given I am pretty active, I don't trust generic calorie calculators that tell me how much I should eat. Instead, I'm going to track calories in and calories burned in exercise for a little while to calculate where I should be for moderate weight loss. <-But also because I'm a nerd and like and trust math. So it will be a learning process that will take some adjustment.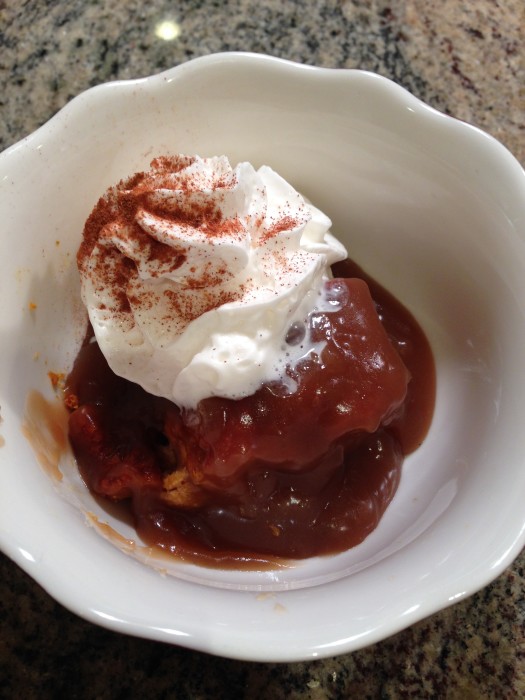 (Pumpkin bread pudding from TJ's with homemade rum sauce)
While I have a specific weight goal in mind, I will not be posting it for several reasons. Besides that fact that I don't want that on the Internet, I don't want comparison. I also don't know if that goal will change-it may not be reasonable if I've put on a lot of muscle weight, so it is not a hard and fast goal at all.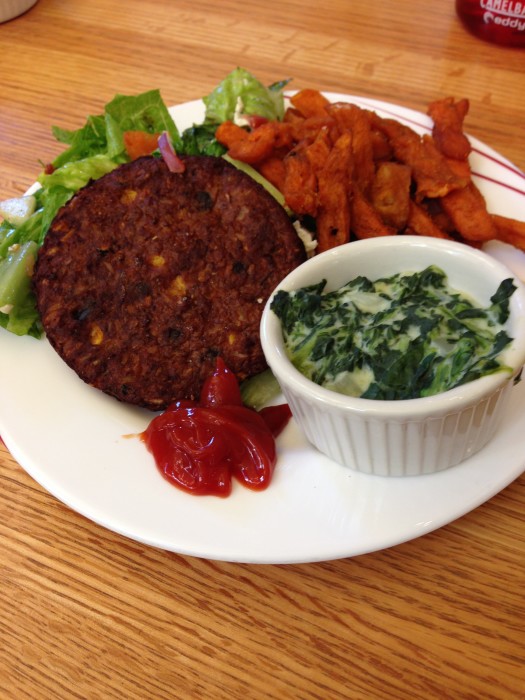 (Why are dining hall sweet potato fries so good?)
And I'm not in any hurry. If it takes 3 months, great. If it takes a year, great. It is what it is.
I know this may not be the post anyone was expecting after my last one, but this feels right. And exciting. I'm ready, and I hope you all will follow me on this journey!