I'm aware it's been way too long since I've posted but sometimes life gets in the way, and that's a good thing! Anyways, Thursday evening after I finished my 3 hour lab, I walked into my room and said "I'm so glad you're here. I'm having a pumpkin emergency. We need to go RIGHT NOW."
So, my attempts at waiting to get ALLTHEPUMPKIN until October failed and I gave in. We headed to Trader Joe's. I proceeded to spend much too much time looking for the perfect pumpkin.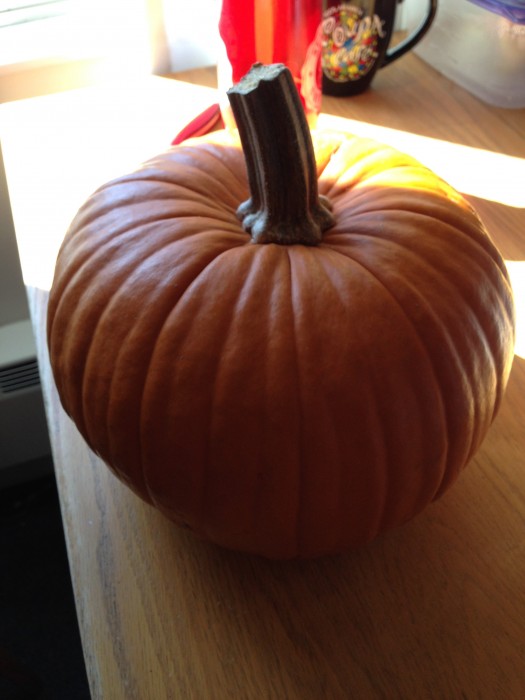 (But he is perfect, isn't he?)
Then, I proceeded to clear the shelves pick out several items. My noteworthy purchases were pumpkin butter, pumpkin cream cheese (my favorite!), pumpkin spiced pumpkin seeds, and cinnamon apple chèvre (goat cheese). Also noteworthy finds that I restrained myself from purchasing were pumpkin mochi, pumpkin cranberry granola, pumpkin pop tarts, and some really, really delicious pumpkin cranberry crackers (they were the free sample with honey chèvre).
It was so fabulous. In terms of other non-pumpkin life events, Wednesday morning I went to an insanely early spin class which was awesome, and then proceeded to over caffeinate myself with this latte:
Thursday morning I did the Crossfit workout that was posted just in the gym at school, which was pretty quick. I did 10 minutes of 3 snatches at 65% on the minute, and then 9 sets of 250m sprints on the rowing machine.
Friday morning I spun a little on my own, and then went to Crossfit in the evening, which I am already sore from. The strength was back squats with a pause at the bottom, which gets me every time! My legs were already done before the conditioning portion, which was a 15 minute amrap of 20 front lunges (65#), 15 burpees (blech), and 20 single arm dumbbell snatches.
In terms of food, I haven't broken into the pumpkin THAT much. The pumpkin seeds are delicious, but my current favorite way to eat pumpkin is crackers with pumpkin cream cheese and pumpkin butter. I also tried the pumpkin Chobani-it's good! I would recommend it.
For breakfast, yogurt bowls are nothing new. Sometimes in my room, sometimes in the dining hall. Always with sun butter.
Here are a couple more meals:
The last of my packed lunches.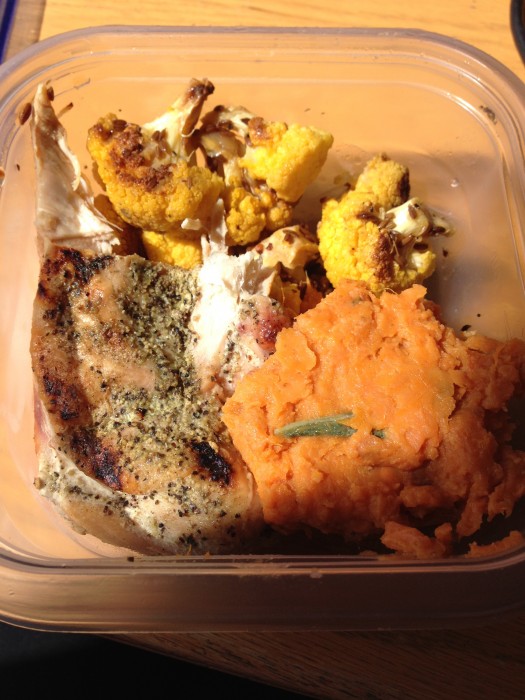 Spinach salad with pasta from the dining hall, plus cabbage and chicken masala.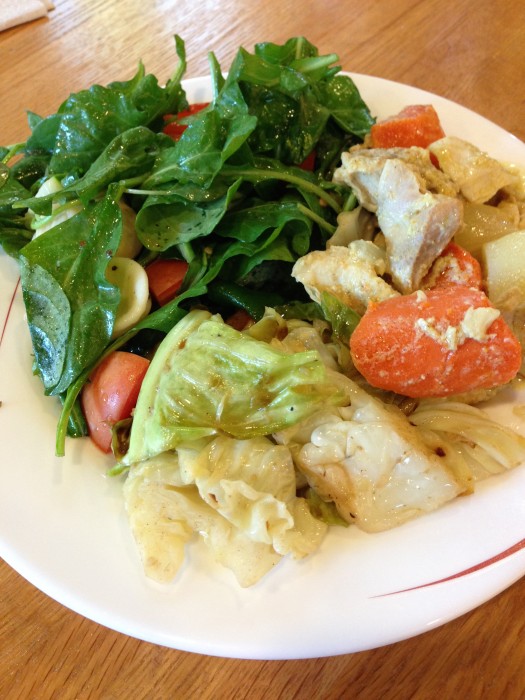 A non-yogurt breakfast of egg whites, spinach, and cheese.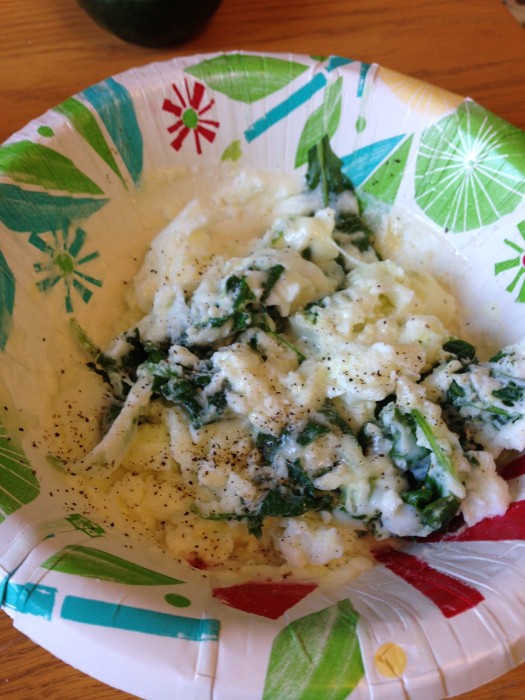 And a perfect nectarine from the Farmer's Market, eaten before brunch opens here.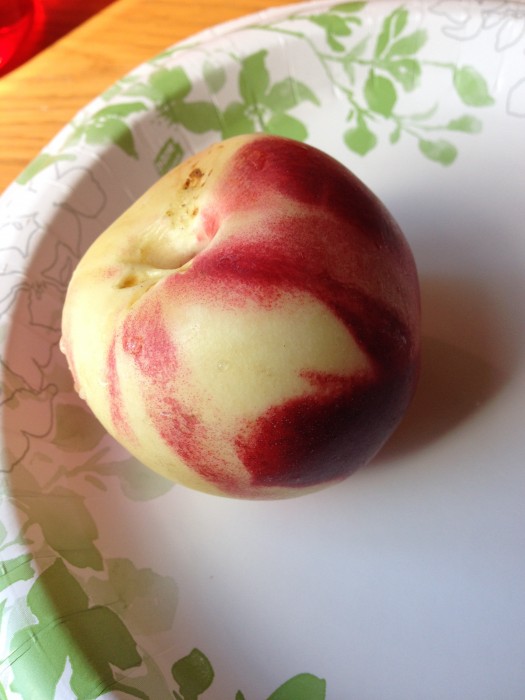 And just for fun, let's end with a little progress picture.
There's a garden right outside my window and this little guy is making some progress right before my eyes!
What pumpkin product are you most excited for? What's something I must try?